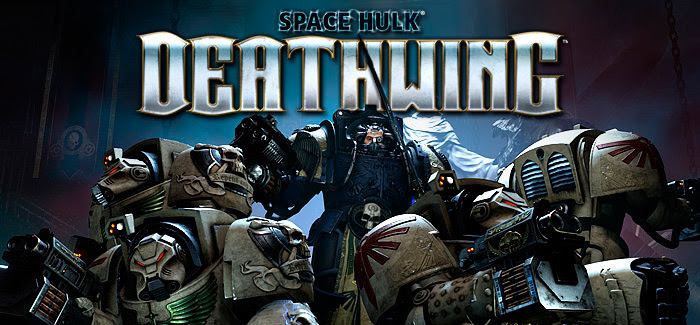 Space Hulk: Deathwing is up For Pre-order on Steam…and it looks GOOD.
Hello BoLS Readers! I'm excited to get to share this with you all today because it's a game I've been looking forward to for awhile now. Space Hulk: Deathwing is up for Pre-Order right now via Steam and they have an official release date for November 2016! It's also on sale right now for 15% off…
via Focus Home Interactive
Click to Enlarge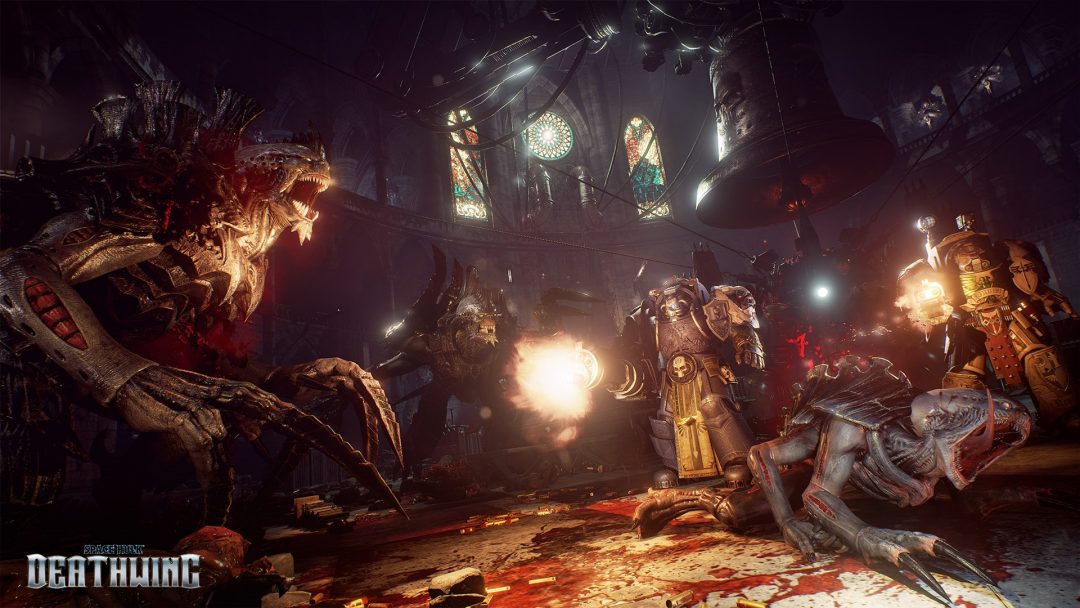 Powered by Unreal 4, Space Hulk: Deathwing is a first person shooter, with tactical elements set in Games Workshop's gritty Warhammer 40,000 universe. Today's screenshots showcase an elite Terminator squad of the Deathwing as they cleanse a gigantic Space Hulk of the Xeno threat.

Space Hulk: Deathwing is playable cooperatively as well as in single player. You can join forces as up to four friends, with each of you playing a tactical role in Space Hulk: Deathwing. As the Librarian, you can take up arms with the infamous Storm Bolter and harness psychic powers to unleash destruction on the enemy.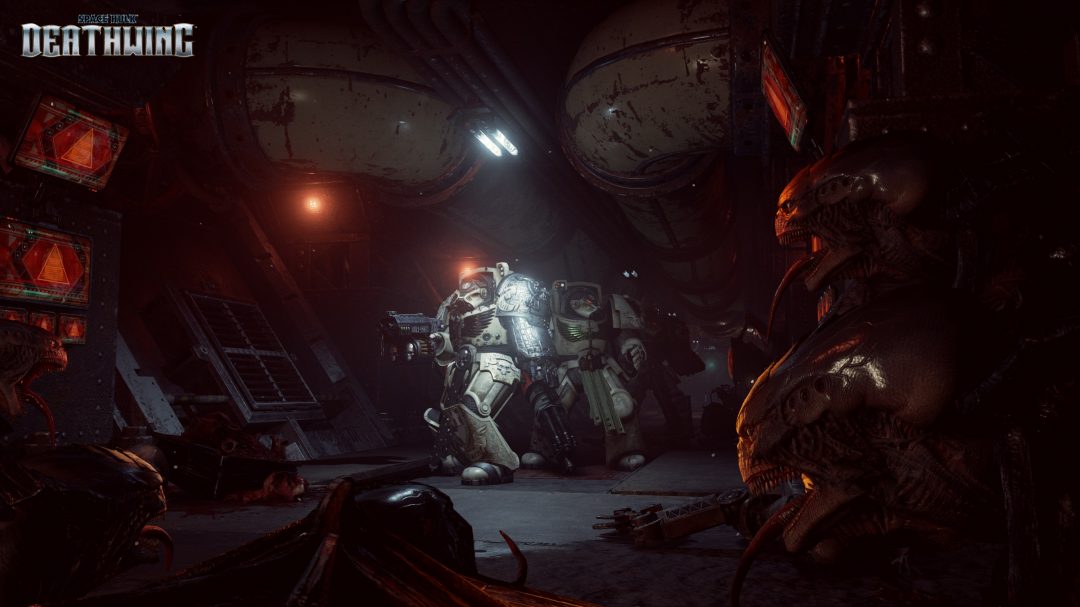 The heavy weapon support can mow down Genestealers with his assault cannon, while the Apothecary is tasked with keeping the squad alive. The melee-oriented assault class can shred foes with brutal assault claws, or barge through the front line with shield and power mace.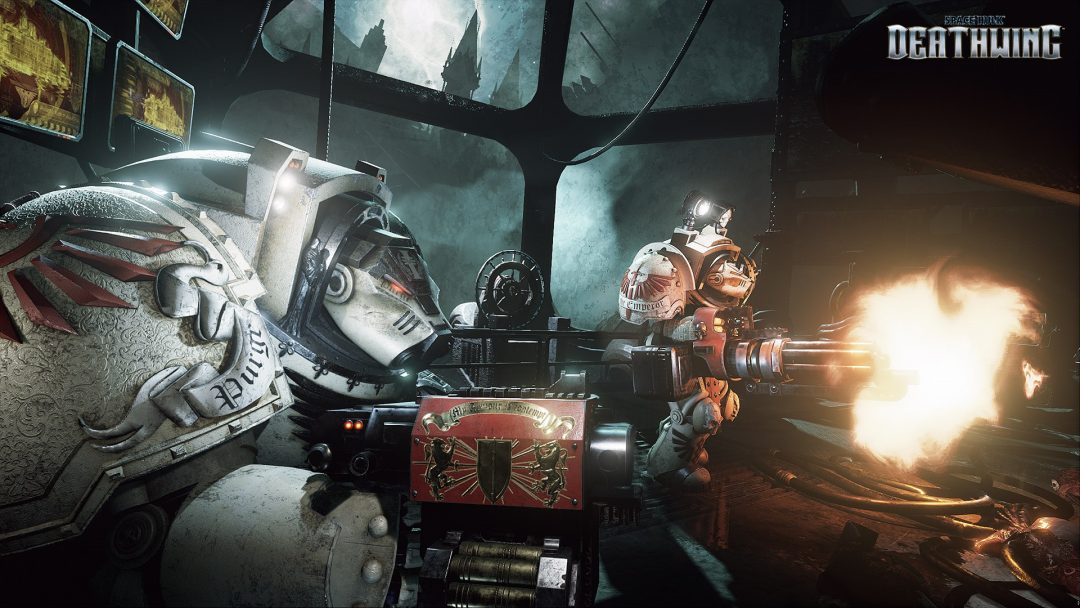 Finally, a tactician specialist can support the team with a passive buff as well as other abilities, which is useful for controlling the swarms of Genestealers. Teamwork is the key to success against the insurmountable enemy force, constantly flooding through the tunnels and corridors of the Space Hulk.


Players will be able to pre-order the game on Steam at 10am PDT, and will benefit from the following bonuses:
15% off the price of the game
1 in-game weapon – the Lost Mace of Corswain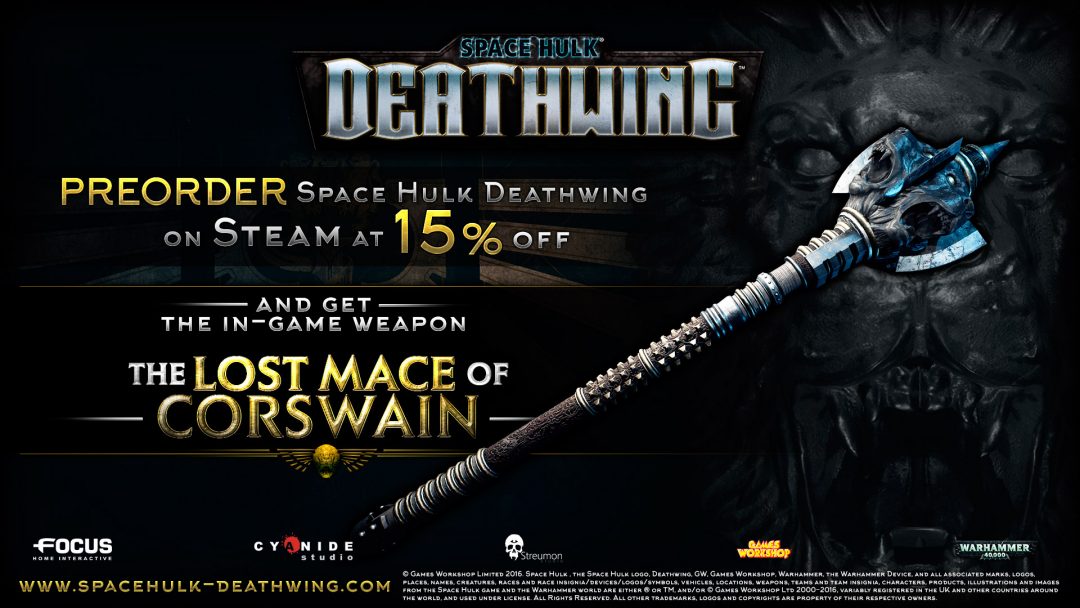 And if those awesome screenshots don't have you convinced how about some of the gameplay footage:
On a side note to this Focus Home Interactive's entire catalog is ALSO on sale via Steam this weekend. They have some other really fun titles that you can check out but you better move fast – they are only on sale till September 12th!
Sometitles you might be interested in for the Warhammer fans:
Battlefleet Gothic Armada
Space Hulk: Deathwing
Blood Bowl II
Mordheim: City of the Damned
Blood Bowl: Chaos Edition
So what are you waiting for? Go check it out!
Well, I know how I'm spending this weekend…