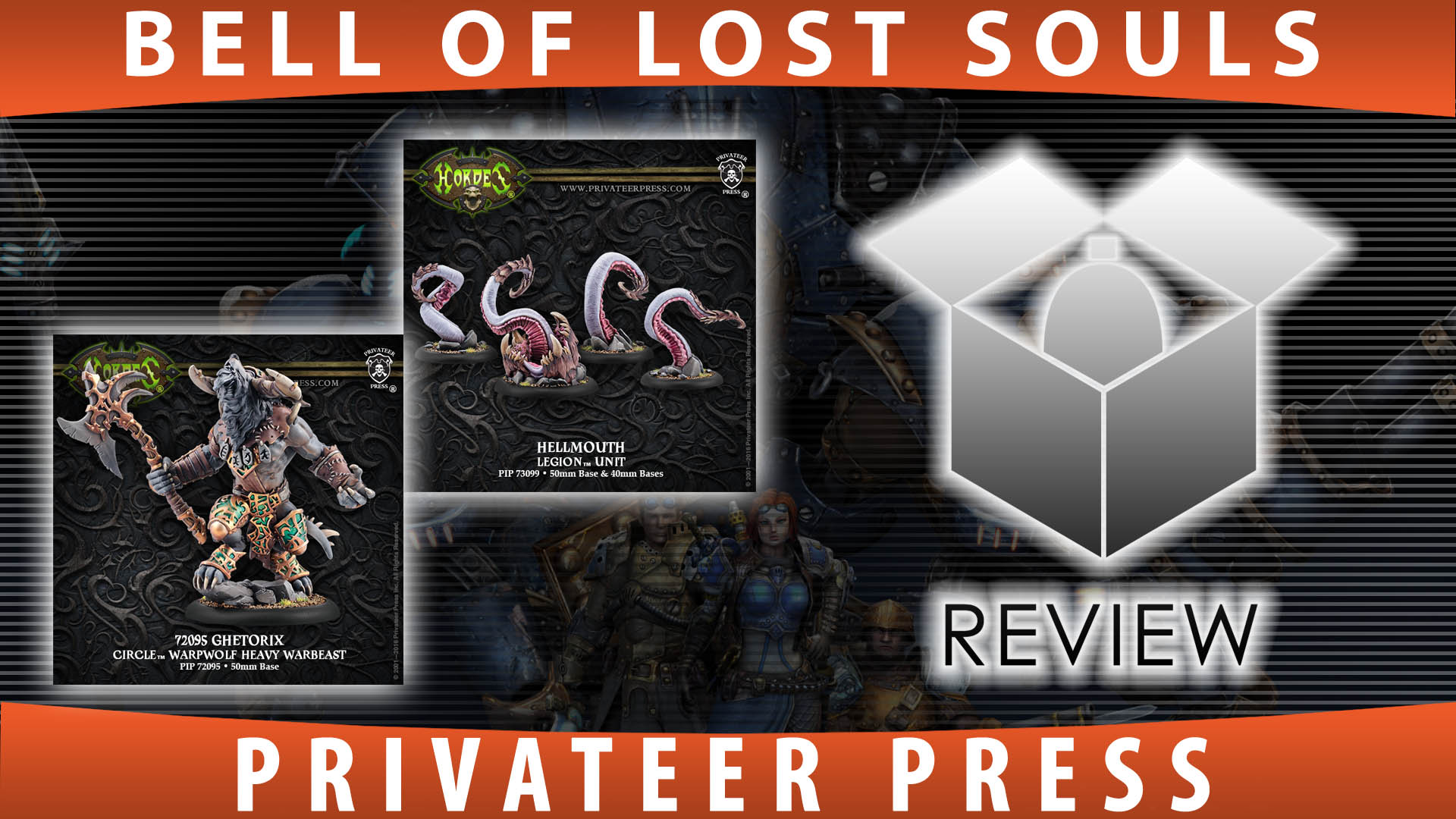 It's a TWO-FER! Come take a look inside the new Everblight Hellmouth & The Circle Ghetorix from Privateer Press!
Anyone looking for a box full of tentacles? Because if you are, Privateer Press has the new Hellmouth kit which is a new Legion of Everblight Unit. And if you're no into tentacles we've also got the sweet new Ghetorix sculpt!
Now in the video we cover both models fairly in-depth and we show off the cards, too. I won't get into all the stats or the special abilities of either. I'll just stick to what I think of the models/parts included in these two kits. Let's talk about that Hellmouth!
The Hellmouth is a pretty cool unit in the fluff – it burrows up from the ground and causes some mayhem on the tabletop. As far as sculpts go the tentacles are pretty cool looking with lots of detail and subtle texture included. This unit is some type of "land kraken" so it's tentacles definitely reflect that. The ends of each tentacle are covered in a hard bone/chitin protrusion – like a spear. And the "limbs" have that fluidity of movement thing going on. Basically if you took a "wacky-waving-inflatable-arm-flailing-tube-man" and some how managed to attach spear tips to his "flailing" parts…well, that's kinda what this reminds me off. Or maybe the "Graboids" from Tremors mixed with an octopus…All of those things frighten me. I'm moving on now.
Quality wise, the components are made of great materials to work with and I wasn't 100% sure at first but it's resin. So typical advice for working with resin applies: Wash with some soapy water, clip and clean as normal and use super glue to assemble. Easy-Peasy!
The Ghetorix is another one of those crazy Circle Warpwolves. However this one also happens to come with some sweet headgear. It's decorated in that fancy circle armor and it's a pretty cool looking sculpt overall. He's got that "I'm Howling – Come at me, Bro!" look going on. I can respect that…especially with that wicked looking axe he's swinging.
Again, this model is made of resin but does have some metal bits too. So just remember to wash, clip & clean, DRY FIT, and then use super glue. Sometimes metal can get a little bent so you want to ensure that you've got a flush surface where the metal and resin are contacting. But it's really not that hard to work with mixed materials.
Overall, both these sculpts are fantastic additions to their army. The Ghetorix isn't a new unit but I think it's an improvement over the old model: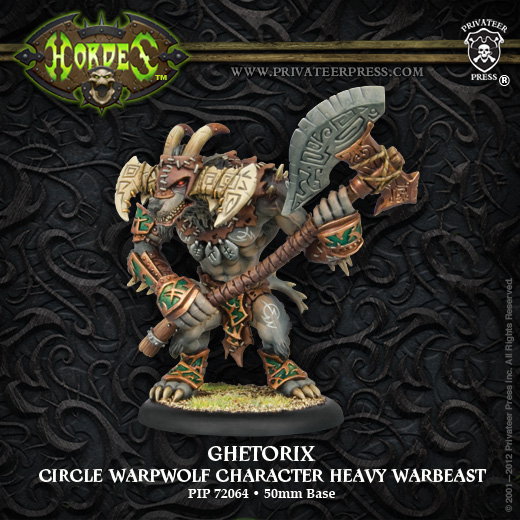 Old Ghetorix Sculpt
Comparing both, I think the new one is a lot less woodland stalker and more "pack leader" material. But that's just, like, my opinion, man.
Both models are in stores and available online now – go check them out!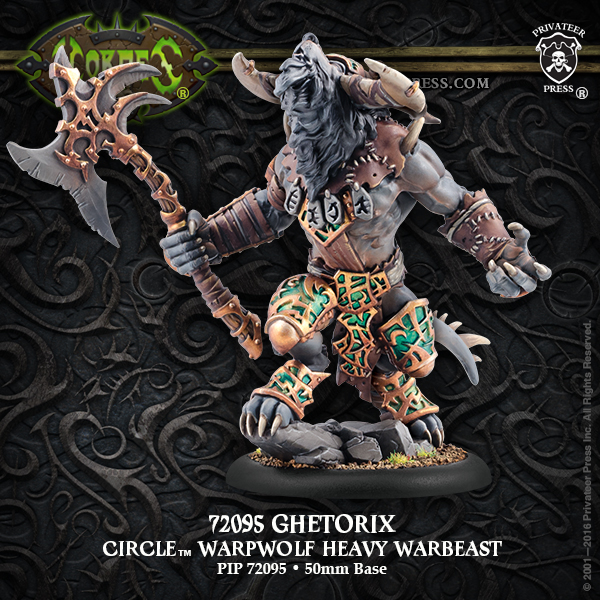 A proud Tharn king transformed into one of the fiercest warpwolves the Circle has ever known, Ghetorix has a legendary appetite for violence. With savage brutality his axe and teeth bite into flesh and bone as he feeds on the meat of his victims. Spines erupt from his hardened skeleton, protecting him even as they punish his assailants.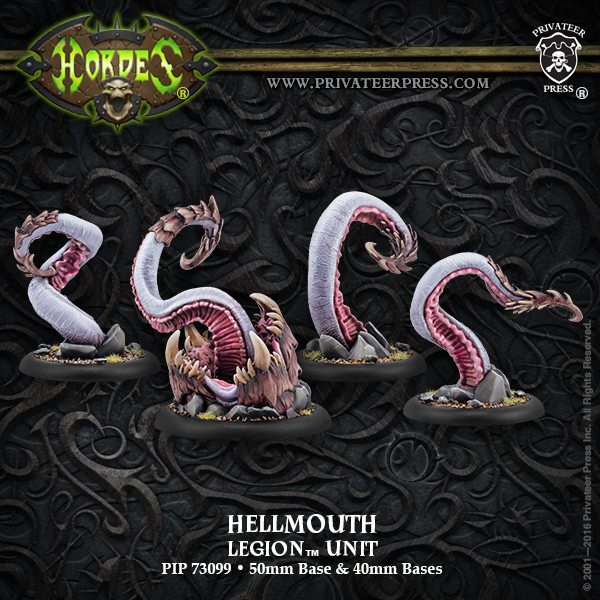 Few of the dragon Everblight's creations invoke as much fear as the blighted nightmare that is the hellmouth. Erupting from beneath the ground to unleash terror and consume flesh, this horrific subterrestrial beast uses its spiked tentacles to drag its hapless victims into its waiting maw.
Okay, if that's it's mouth…what does the rest of it look like!?