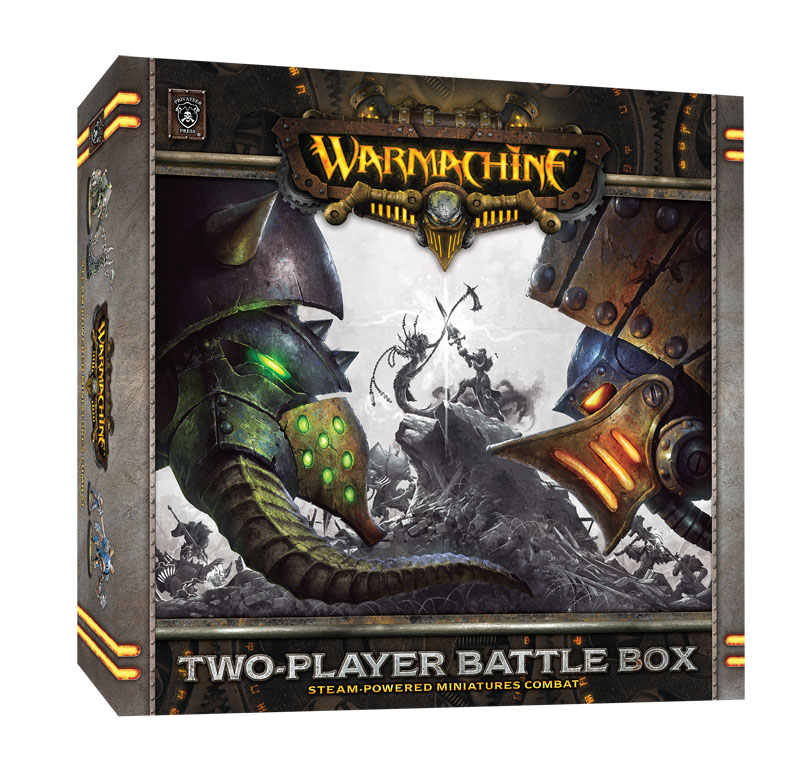 Privateer's new player intro battlebox is here with some sweet new models and casters to check out. Take a look at the newest way to get into Warmachine.
Today I am going to go over the battlebox, its contents, and offer some advice for new players who pick it up and are just starting with Warmachine.
What's In the Box?
This is the 2 player warmachine starter battlebox. It comes with everything you need to get started hammering way for 2 people in the warmachine universe.
With this awesome deal you get all this below:
Basic Training Tutorial Guide
Introductory Guides for Cygnar and Cryx
Warmachine: Prime Rules Digest
Scenario Sheet
Battle Map
18″ Ruler
4 Six-sided Dice
20 Focus Tokens
6 Spell Tokens
Obstacle Card
Cryx Miniatures
– Warcaster Bane Witch Agathia
– Slayer Heavy Warjack
– Reaper Heavy Warjack
– Deathripper Light Warjack
– Bane Warriors Unit (10)
Cygnar Miniatures
– Warcaster Major Beth Maddox
– Ironclad Heavy Warjack
– Firefly Light Warjack
– Lancer Light Warjack
– Stormguard Infantry Unit (10)
This is a really great starting point for any new players interested into getting into warmachine. The 2 lists included are melee heavy so you don't have to worry about all the crazy spells and shooting tricks if you are just starting out.
A good way to get used to warmachine is play a bunch of games. Now that you can pre-measure everything there is no more "got ya" or "just missed" when it comes to melee ranges which makes the game even easier to get into. If you and a buddy split the box consider playing both factions to get a handle on how shooting, arcing spells, and how other rules can interact.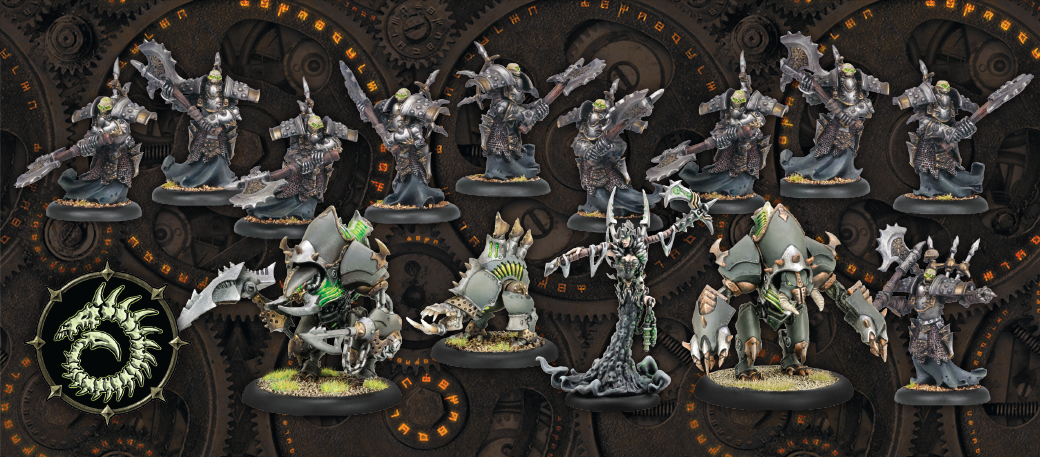 Cryx Tips and Tricks:
Agathia likes getting into the thick of it. Cast Hellwrought on the Slayer to give it a ARM boost.
Before you are going to charge something, consider running the Deathripper into range and casting Parasite on the target enemy.
Stay more then 4″ away from your warjacks, all those stormguard have electro leap and will kill any Banes nearby jacks they charge.
The Reaper can pull in models that might be out of range initially. Try pulling a warjack in and then having the banes finish it off now that its closer.
Agathia can really do some damage to models she charges.  You can use her placement spell to get backstrike bonuses.  Don't be afraid to charge Agathia into the enemy.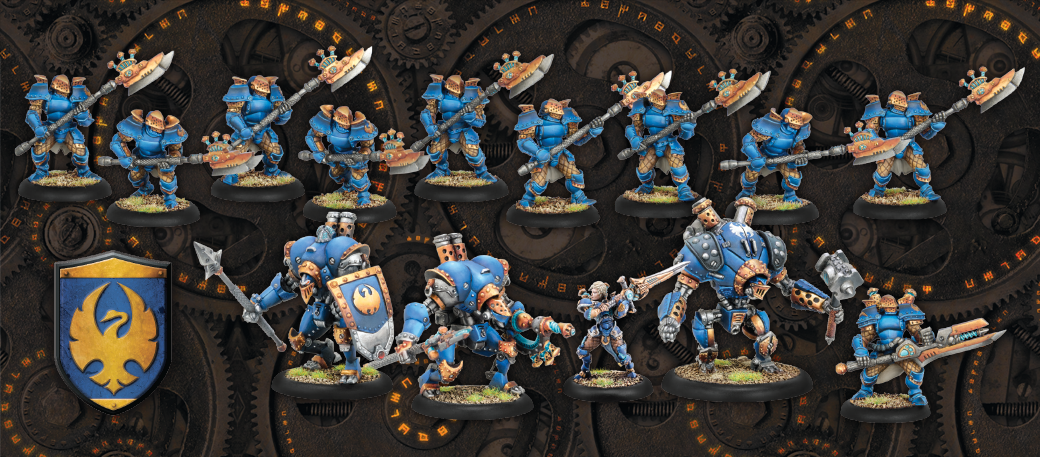 Cygnar Tips and Tricks:
Cast Assail on your Ironclad to give it extra charge distance.
Upkeep Onslaught so when your models charge they don't need to worry about terrain.
Cast Dauntless Resolve on the Stormguard to give them an armor boost.
The Firefly can kill up to 4 models a turn with its gun and can easily stay at max range with Snipe.
Maddox wants to use her superior ranged and movement to control the battle.  With Assail the ironclad should be able to get the first strike while the firefly picks off banes at ranged.
~What do you think of the new 2player battlebox for warmachine BoLS? Please share in the comments below?