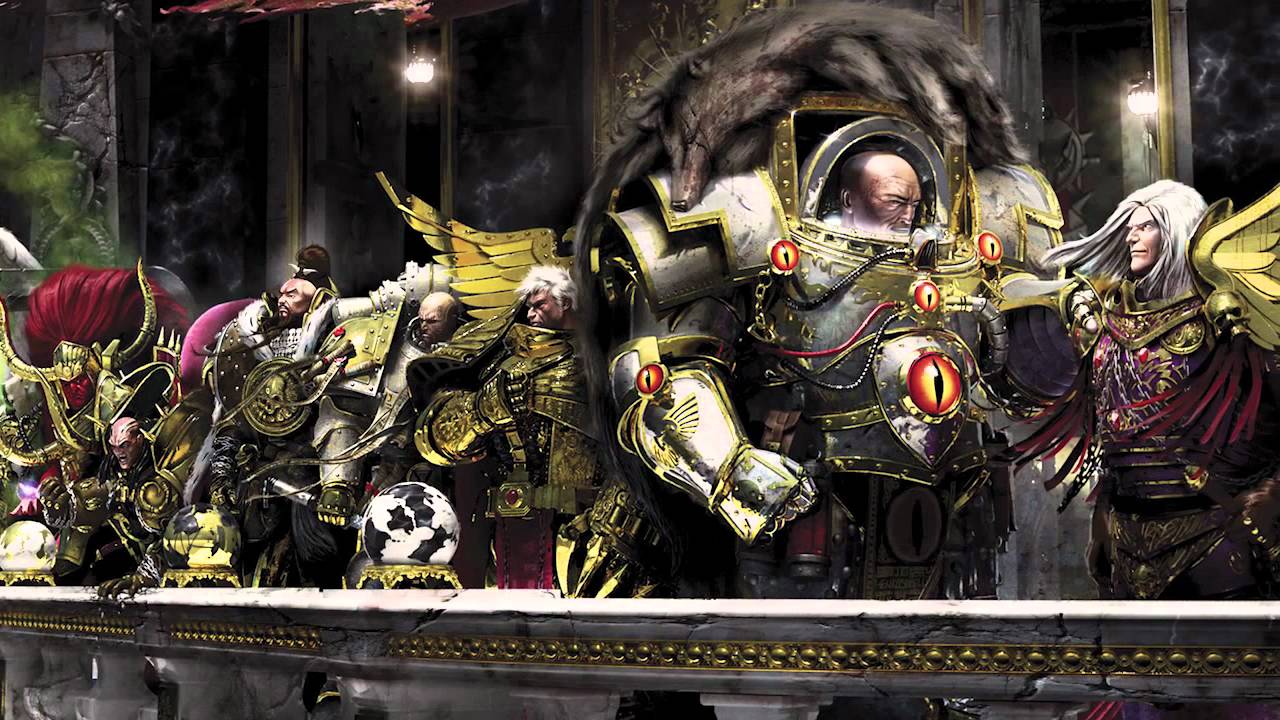 Why should the "living" Primarchs have all the fun? Let's bring back the Dead Primarchs!
In the Grim-Dark universe, there is lots of death and destruction to be had on all sides. There are big, over-the-top heroes and villains – almost "Comic Book" like in some ways. Well that idea got the BoLS Crew thinking: "No one ever stays dead in comics…Why not bring back those dead Primarchs, but in the most Grim-Dark way possible?!" …So we did! Here's our list of ideas on how those "Dead Primarchs" can come back: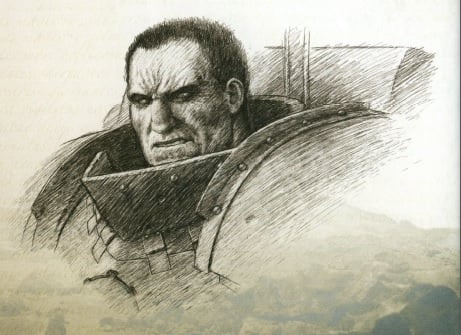 "Fulgrim personally killed Ferrus during the battle at Isstvan V, using the daemon weapon he acquired fighting the Laer to strike his head from his shoulders in one fell swoop. Ten thousand years later, a daemonette of Slaanesh taunted Iron Hands Sergeant Naim Morvox on Shardenus, claiming that it had seen Manus's head, and "it is still screaming." "
Ferrus Manus was the first Primarch to get the Axe (…well Sword) of all his brothers. So I think it's appropriate that he comes back in the most amazingly ridiculous way possible. He needs to come back like a Head-in-a-Jar, Futurama style. Maybe he's got a regular looking robot body, maybe he's all Chaosified and they "install" him on the body of a Defiler.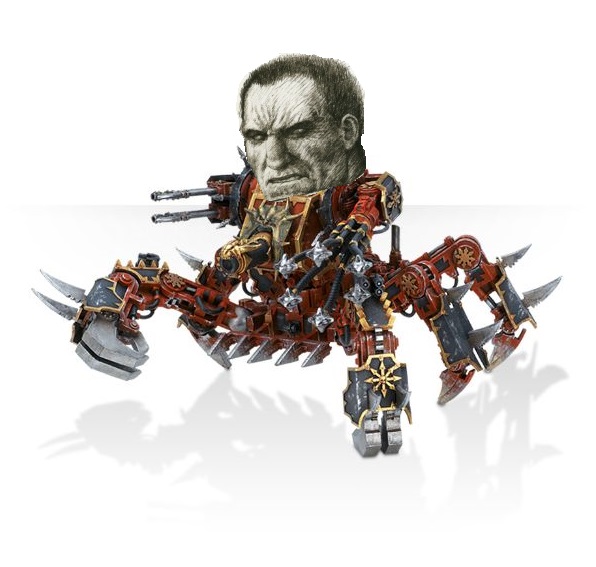 I don't know what it would look like, but it needs to happen.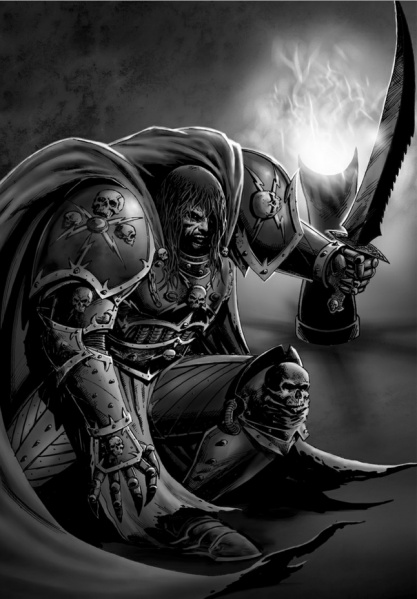 You didn't think we'd only be talking about Loyalist Primarchs, did you? Oh no – the Night Haunter needs to come back one way or another. Daddy issues aside, I never liked the concept that Grim-Dark Batman just plain "quits" and let's himself get killed by an Imperial Assassin. He's seen it coming and he's been prepared. Sure, in a way, he's getting the last laugh because "Death is nothing compared to vindication." …But C'mon!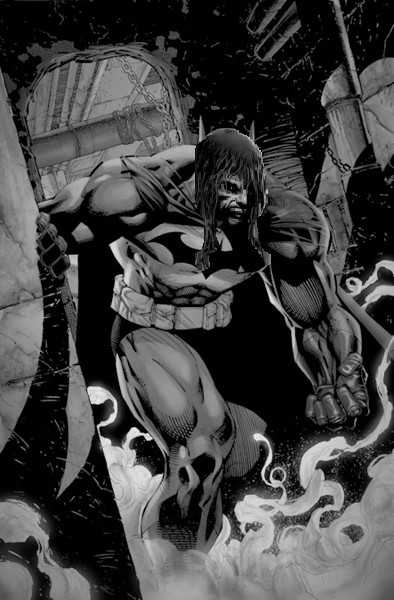 Night-Man, fighter of the Day-Man…
Clearly, Curze planned for that with the only Batman like super-power he has: Plot Power! And because he's Batman, he faked his own death. For the last 10,000 years or so he's been hiding out, probably in a cave, planning his revenge. There's no justice like VENGEANCE, amirite?!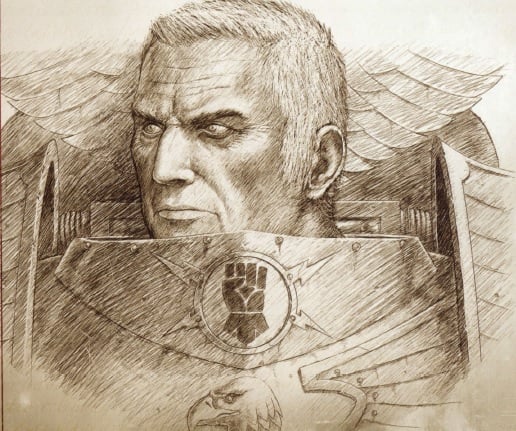 "Rogal Dorn is missing and presumed dead after attacking a Chaos fleet with a vastly outnumbered force. Seeing the importance of attacking the enemy fleet while they were still preparing he relied on hit-and-run attacks until his reinforcements could arrive. Dorn went missing on board the Despoiler Class BattleshipSword of Sacrilege after leading a desperate attack on its bridge. Only his hand was recovered which is kept in stasis by his chapter."
This is a classic comic book death and, therefore, we must abide by the comic book rules: No Body, No Death. Sure, the Marines found his Hand, but that just means he's missing one. And you know what, I don't think a missing hand would stop a Primarch! Oh no, that just means he could weaponize that stump and come back even more powerful. And I'm not talking Luke Skywalker robo-hand. Oh no, we're going Mega-Man on this puppy!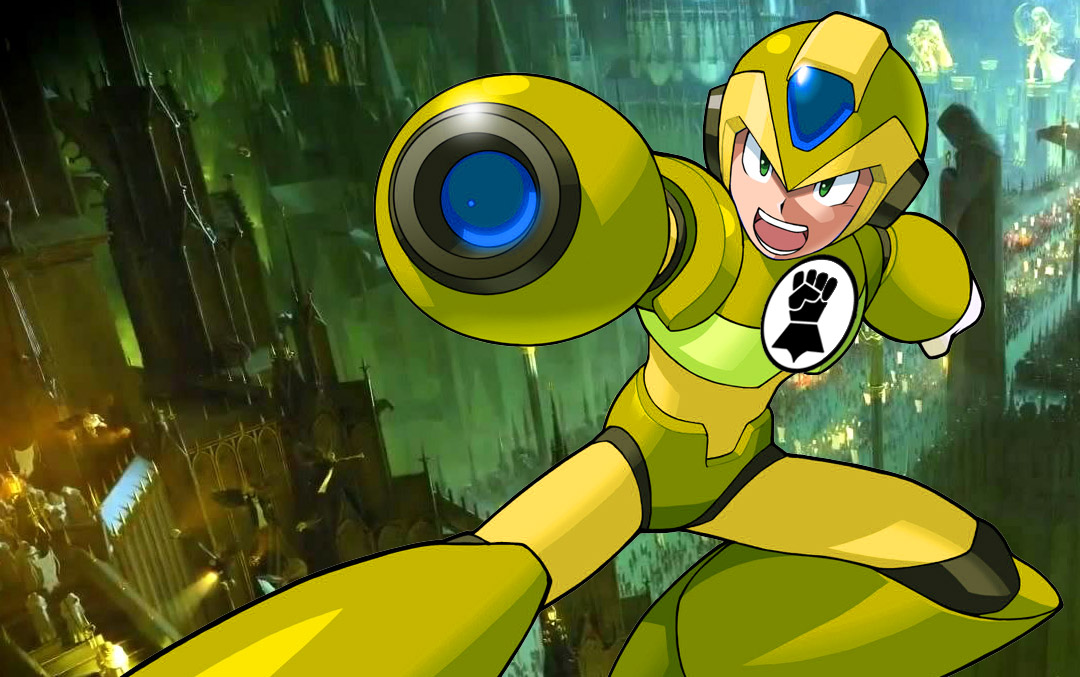 Rogal Dorn: Back to bring the BOOM! It's Strength D, naturally!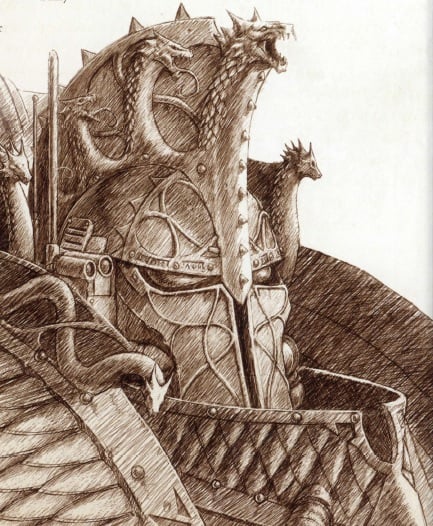 Alphairus/Omegon is said to have been slain by Dorn and/or Guilliman. But lets be honest…That's just want the Alpha Legion wants you to think. In reality they were probably never even there and it was all a ruse for them to infiltrate and execute their plans. What are those plans? Well I'd tell you but then something bad would probably happen to you, or me, or both – this is the Alpha Legion we're talking about!
So how would they come back? That's easy – they never left! You just know that by other names…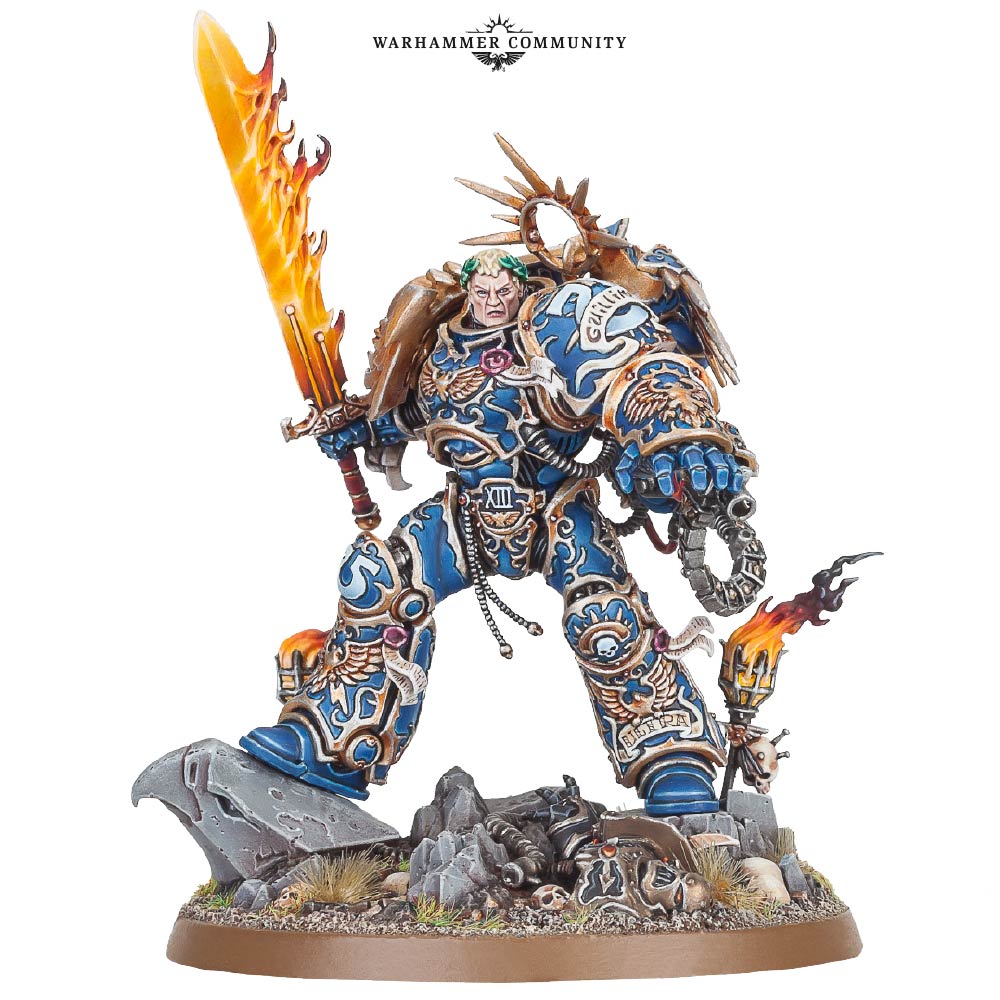 Following in the foot steps of Captain America…Hail Hydra.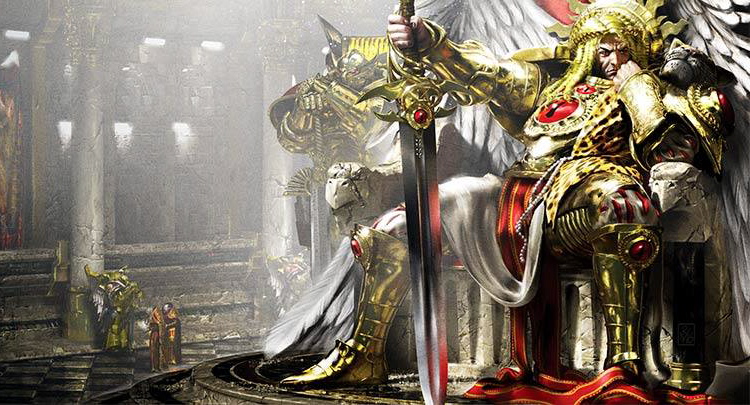 "Sanguinius was eventually struck down by Horus, the only damage Sanguinius did was create a small dent in Horus' armour. Some say, however, that it was through this chink in Horus's armour that the Emperor was able to deliver the fatal blow. Thus the belief is that Sanguinius did not die in vain; but by dying, allowed Horus to be slain and the Heresy destroyed."
Sanguinius is actually dead. He got killed by Horus at the battle of the Terra (well, technically it was on Horus' Battle Barge…but whatever). And he's also one of the few Primarchs who's body they actually found. Intact. Mostly. Point is, it's really hard to come back from that – it's not like he's Kyptonian or a Vampire that regenerate after feeding…Okay, maybe those are bad examples. The thing is, he's kind of already back…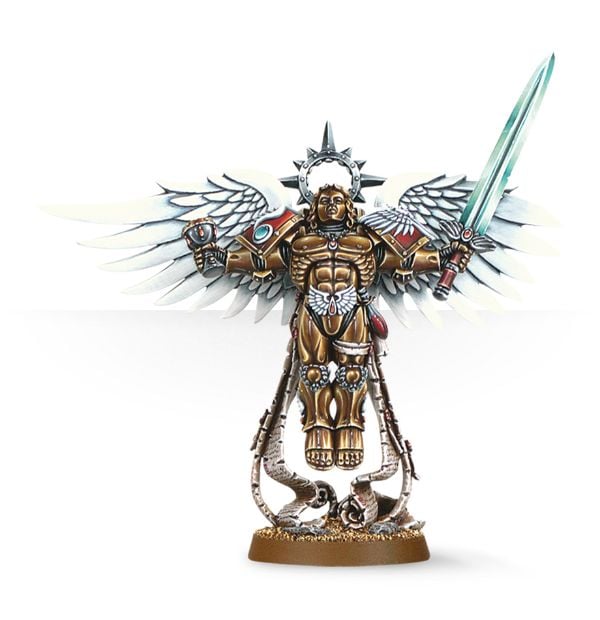 The Sanguinor, Blood Angel's Deus Ex Machina…Angel!
No one really knows for sure who (or what) The Sanguinor is…but that's part of the fun! And also very Comic-booky to begin with. What ever he/it is, The Sanguinor is a symbol more than anything else. Is The Sanguinor the psychic projection of Sanguinius or a manifestation of the Blood Angel's Rage/Noble side? It doesn't matter because it's the Legend that lives.
Or…we just go full Bram Stoker and have Mephiston "feed" some of his blood to the body of Sanguinius and he comes back as a super Primarch Vampire! Black Rage? More like Sparkle-Power. NO! Wait! Wrong "Vampires" – what have I done?!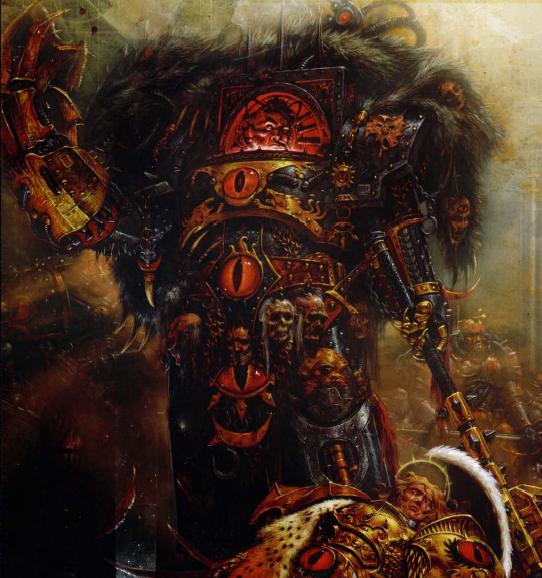 Look, once you get slain by the Emperor there really isn't any coming back from that. However, because Comic-Booky stuff happens, I guess GW picked-up some tips from Marvel and tried to do the "Spider-Man: Clone Wars" thing* but with some lessons learned: 1) Clones are stupid. 2) Have those Clones get killed by someone else and 3) never do clones again. But since we're bringing folks back…Send in the CLONES!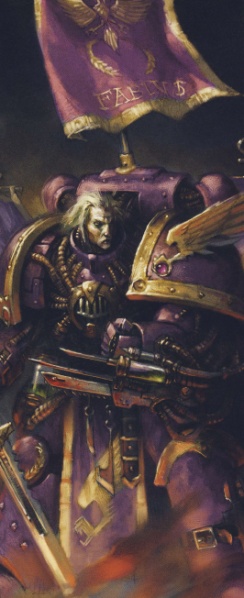 Fabius Bile, Evil Genius and Clone-Maker Extraordinaire!
"After capturing Horus' body on Maleum, Bile created his first true clone but this confused creature was killed by Abaddon in the Battle of Harmony. During the same battle, it was revealed that Bile had attempted to clone all twenty Primarch's from samples he had gathered over the ages. The result however were a collection of adolescent monstrosities and deformed creatures, which were all subsequently wiped out by Abaddon and his forces. Annoyed, Bile stated that Abaddon had set his work back considerably before retreating."
Just have Fabius Bile re-create his Clone Program and send in Clone Horus. Heck, send in all the Clones! Ferrus Manus, Dorn, Sanguinius… All of them! And once you get that Clone story out of your system, set it on fire and NEVER do clones AGAIN.
Clones are BAD, M'Kay?
How would you bring back the Dead Primarchs?
*Yes, I know that the Spider-Man Clone Saga technically happened after the Horus Clone Saga… but it wasn't fully covered until Talon of Horus which was published in 2014 – plus: that's the joke.