Cygnar & Trollbloods get some new toys next month Warmahordes fans. Take a look!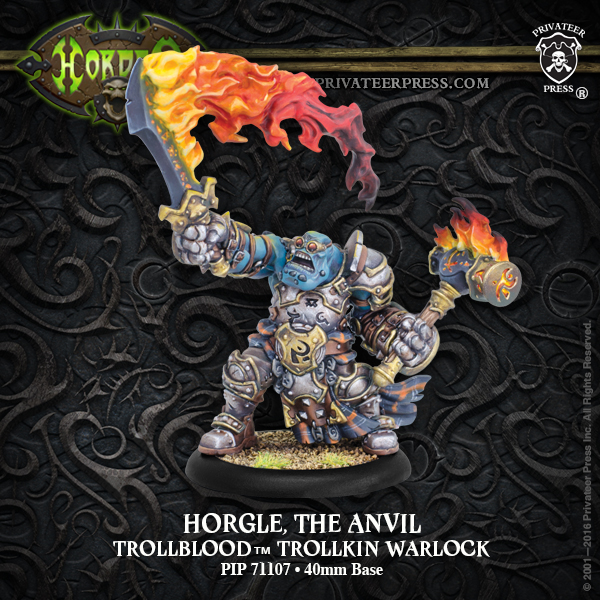 The destruction of his kriel at the talons of Everblight's legion set Horgle Ironstrike on a solitary path of fiery conflict. Though he has found a new sense of purpose in forging weapons for other kriels, he preserves his autonomy and refuses to put down roots. Horgle's journeys draw him ever toward sites of bloodshed and mayhem as he seeks to unleash his simmering rage against all enemies of the trollkin race.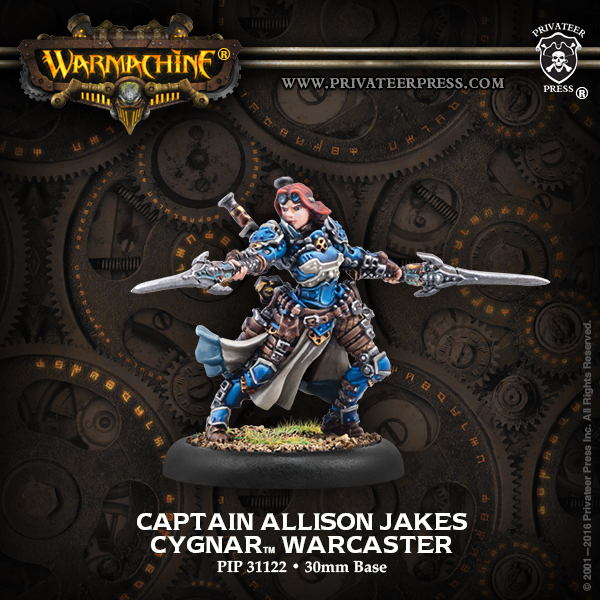 Captain Allison Jakes earned her promotion to full-fledged warcaster through circumstances far beyond the scope of any ordinary trial, and she now carries herself with the confidence of one who has seen the ravages of war. With each new battle her reputation grows, and despite her youth she commands the respect of any fortunate enough to serve under her command.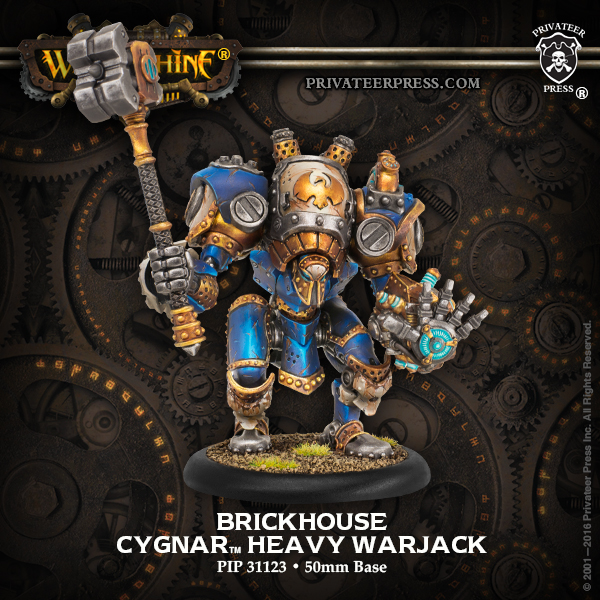 With its advanced armament and heavily armored hull, Major Beth Maddox's personal warjack Brickhouse is a veritable wall of steel. While capable of enduring sustained assaults and holding vital battlefield positions, the warjack is just as eager to wade into enemy ranks to crush opposing warjacks with blows from its devastating power maul. No matter the situation, this bulwark of Cygnaran engineering is a welcome sight to its allies.

~What are you picking up?