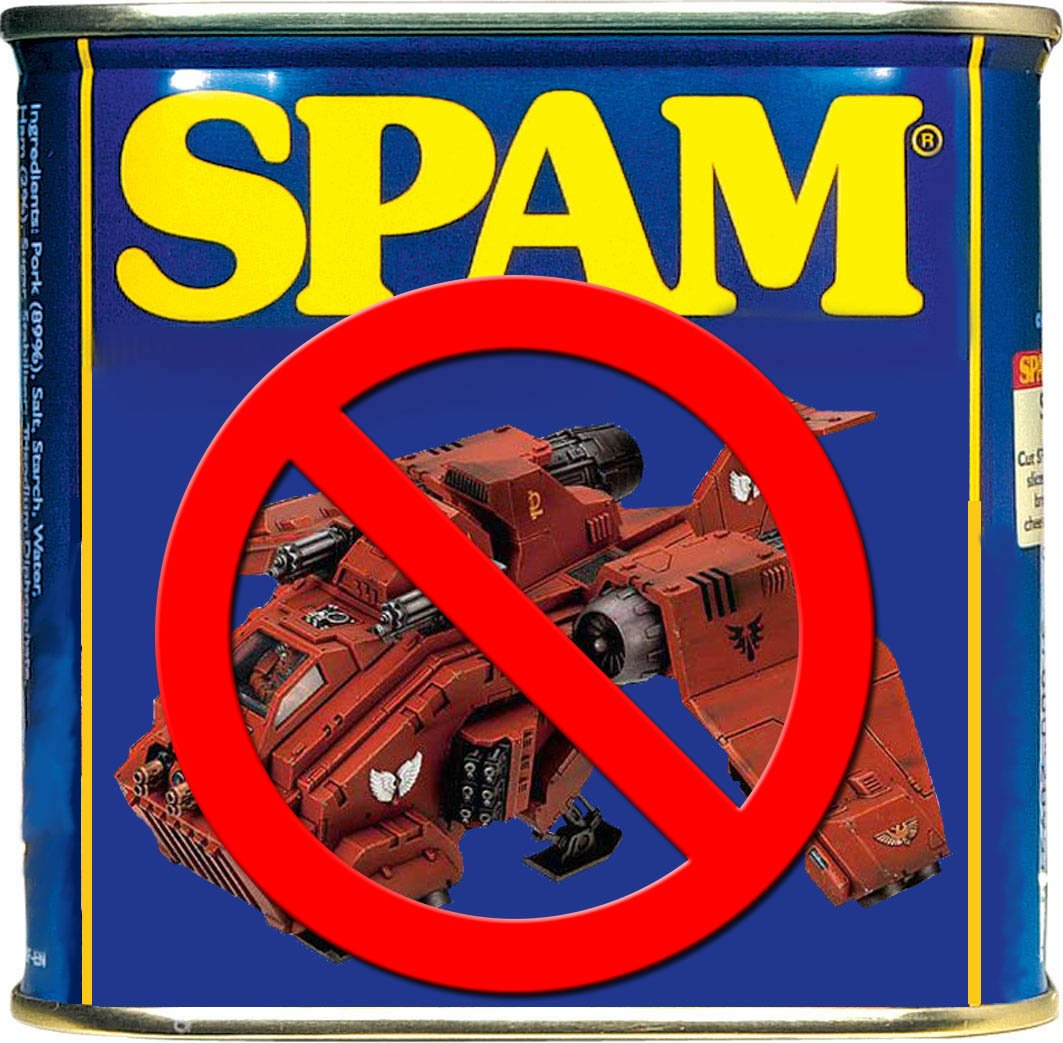 Well that was fast – Games Workshop has addressed an issue with Flyers for Matched Play in record time! RIP Ravenspam, we barely knew ye!
This weekend we saw Games Workshop drop an updated FAQ for Warhammer 40,000 less than a week after the ATC showcased some key units in the developing meta. Stormravens* – and lots of them – seemed to be a fairly commanding option in the meta. After taking a closer look at the lists, it's easy to see why a single model that is tough, mobile, and can generate 40+ shots a turn (capable of killing both vehicles and infantry) would be so popular to spam. Unfortunately, it appears that the ATC might have highlighted the problem a bit too brightly as GW has taken note and dropped the Nerf Bat on Flyers pretty hard.

The Change: Sudden Death
Page 215 – Sudden Death
Change point 2 to read:
'If at the end of any turn after the first battle round, one player has no models on the battle field, the game ends immediately and their opponent automatically wins a crushing victory. When determining if a player has any units on the battle field, do not include any units with the Flyer Battlefield Role – these units cannot operate within a combat airspace indefinitely and they cannot hold territory without ground support. Furthermore, do not include any units with the Fortification Battlefield Role unless they have a unit embarked inside – even the most formidable bastion requires a garrison if it is to pose a threat.'
So for those of you keeping track at home this change is has a direct impact on Matched Play games, specifically. According to Games Workshop:
"Flyers have also been adjusted in light of some feedback from your matched play games. The design team want Warhammer 40,000 to be as fun as possible for as many players as possible, but we've noticed that a couple of army lists and certain units were crowding out other options. Now you'll need to have feet on the ground (or tentacles, hooves, claws, or tracks) to win your games. Flyers are just as powerful as they were before, but now players are encouraged to take more diverse and unusual armies."
One other thing to note is that change only effects units that are either Battlefield Role Fortifications or Flyer:
Fortification Battlefield Role:

Flyer Battlefield Role:

Now, that doesn't mean Stormravens aren't worth taking. As mentioned above, they are still fairly points efficient for what they can do on the tabletop. And it's not like the Keyword Imperium Armies are lacking in access to lots of cheap troop choices to stay on the battlefield and "hold the fort" so to speak.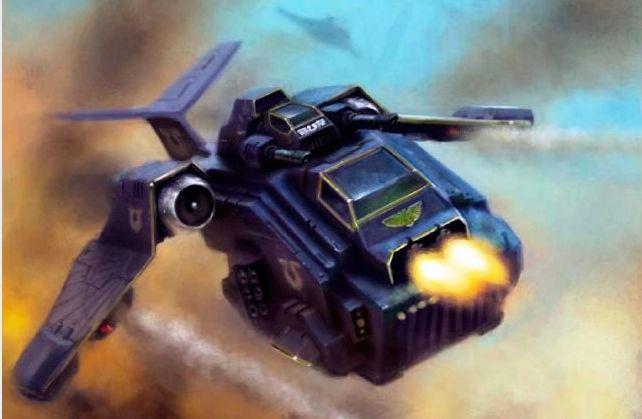 We're not dead yet!
If anything this change might just accomplish the goal – which is to push players in to taking "more diverse and unusual armies." So instead of seeing 5-6 Stormravens across the table, you might only see 3. How much of an impact will those 3 Stormravens be on the board? Will that be enough to tip games in their favor anyways? Well that's part of the balancing act that is game design.
The Future of the 40k Meta
One of the important things that this change is showcasing is the fact that GW is actually keeping an eye on the "meta" of 40k and isn't afraid to make tweaks as needed. If you've been around the game for any number of editions you'll know that this is a monumental shift in the way Games Workshop has done things in the past. This is a sign of things to come from the design team – as these issues crop up they are no longer afraid to take the Neft bat out and swing away at the problem.
"What does that means for the "Meta" and the Tournament scene" – that is the question! Will Tournaments benefit from having a more active and engaged GW? Or will players start to feel like they can't "play the game how they want to play it" and start to feel more and more constrained by GW? If you follow competitive E-Sports, you've probably seen this exact same development happen: Players find/create a dominant strategy, developers nerf/remove/tweak the dominant strategy so that it doesn't work, players complain, players move on to the next dominant strategy. The "Meta Game Cycle" continues.
One of the big differences is that in the tabletop world, players invest hundreds of dollars and LOTs of hours into planning, building, painting, and playing with their armies. When it comes to that "players complain" step if GW pushes the player base too much they could have a situation like Warhammer Fantasy End-times all over again. Nobody wants that.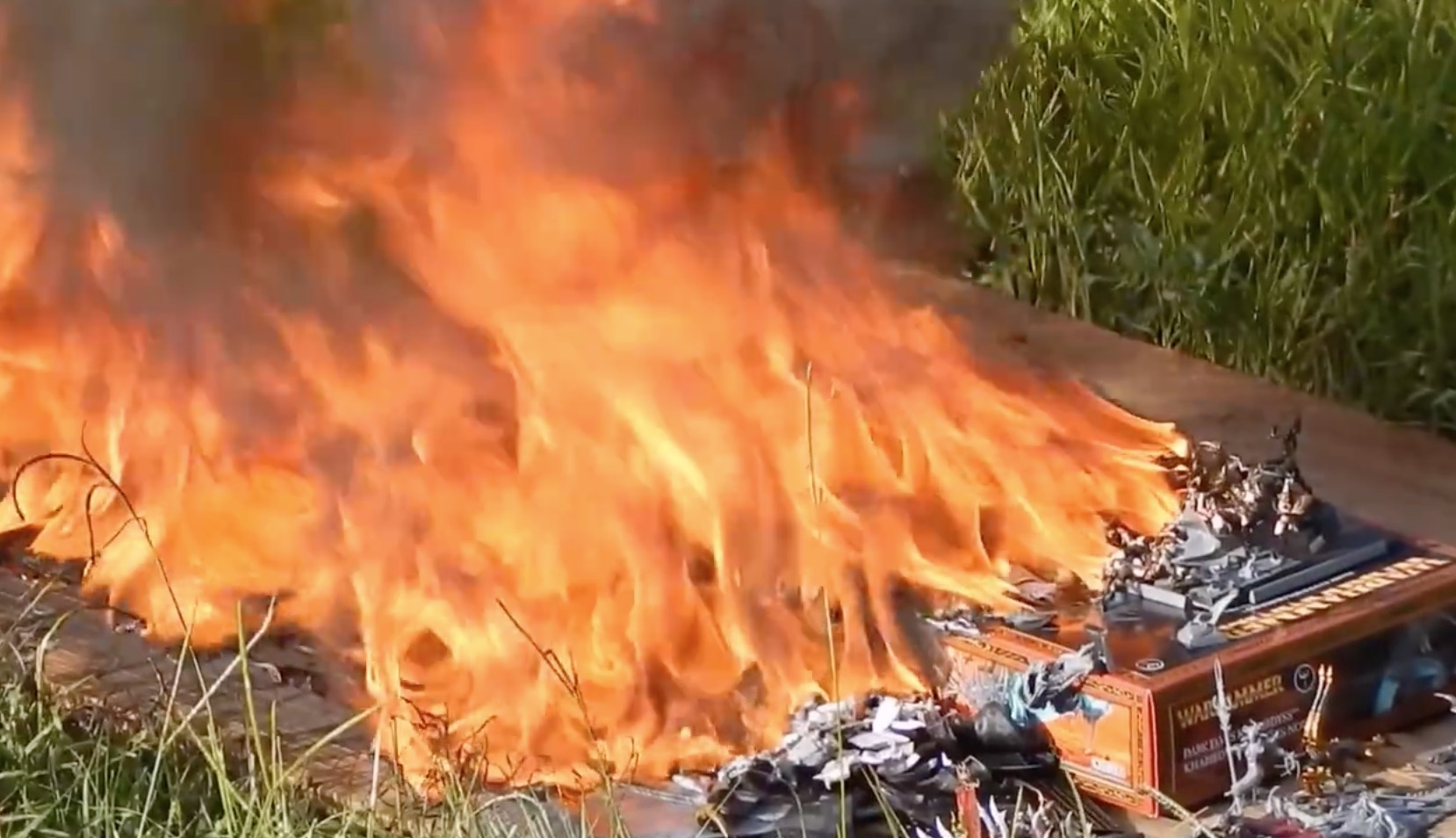 So what do you think about this change? What about the fact that GW actually responded to the "issue" this rapidly? Let us know in the comments below!
*Note: Stormraven Spam wasn't the only Flyer that was being spammed – but it was kind of the poster boy army due to the fact that the winning team ran 2 Stormraven-heavy lists.