Cosplay Communities: The Archers of Sherwood Forest Faire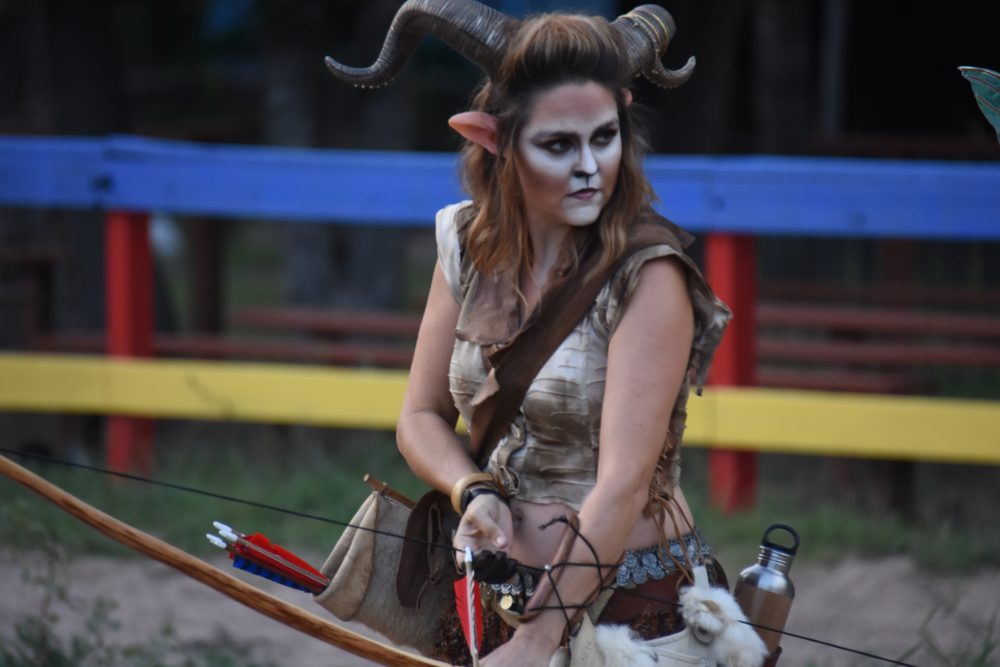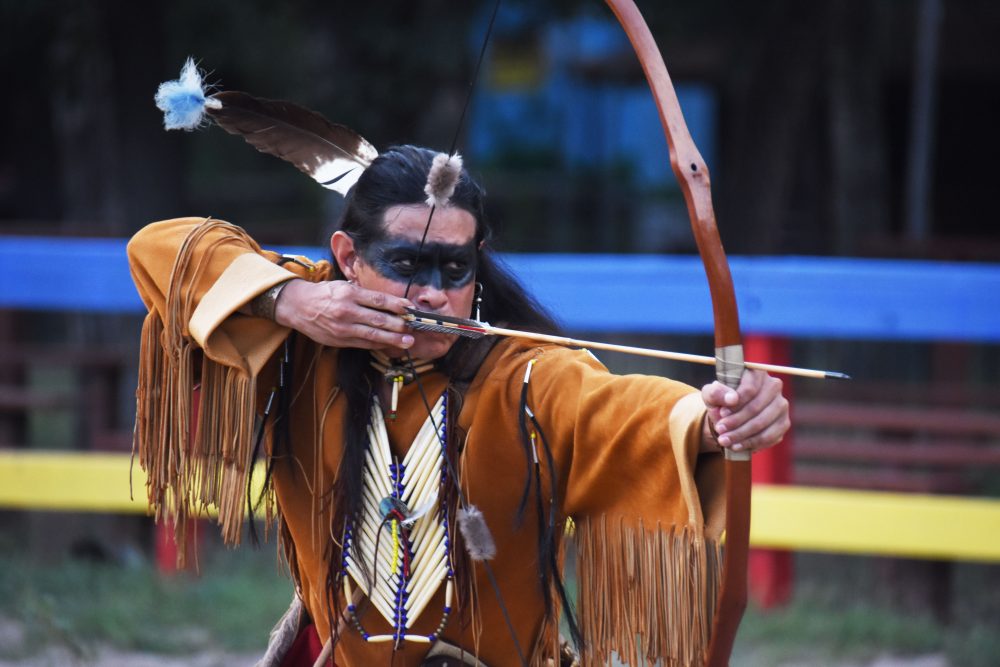 Welcome to Sherwood Forest Faire, where Archery is used as a medium for Cosplay and Community Outreach.
Step into the world of Sherwood Forest Faire
There is a local (to Austin) Renaissance Festival which brings to life the time and culture of Robin Hood and his Merry Men. Using a timeline of the late 1100s, Sherwood Forest Faire offers its Patrons the opportunity to step out of their cars and into a storybook, a world that lives and breathes with a fantastical charm which is palpable. Fae and Royals, Historical figures from all parts of the world populate this hidden oasis in McDade Texas. The Faire opens its doors during the off-season for a Summer Camp, teaching a wide array of skills and classes for all ages by Masters of their various crafts. This summer, The Flying Hun, Master of Archery, has a new tale to tell.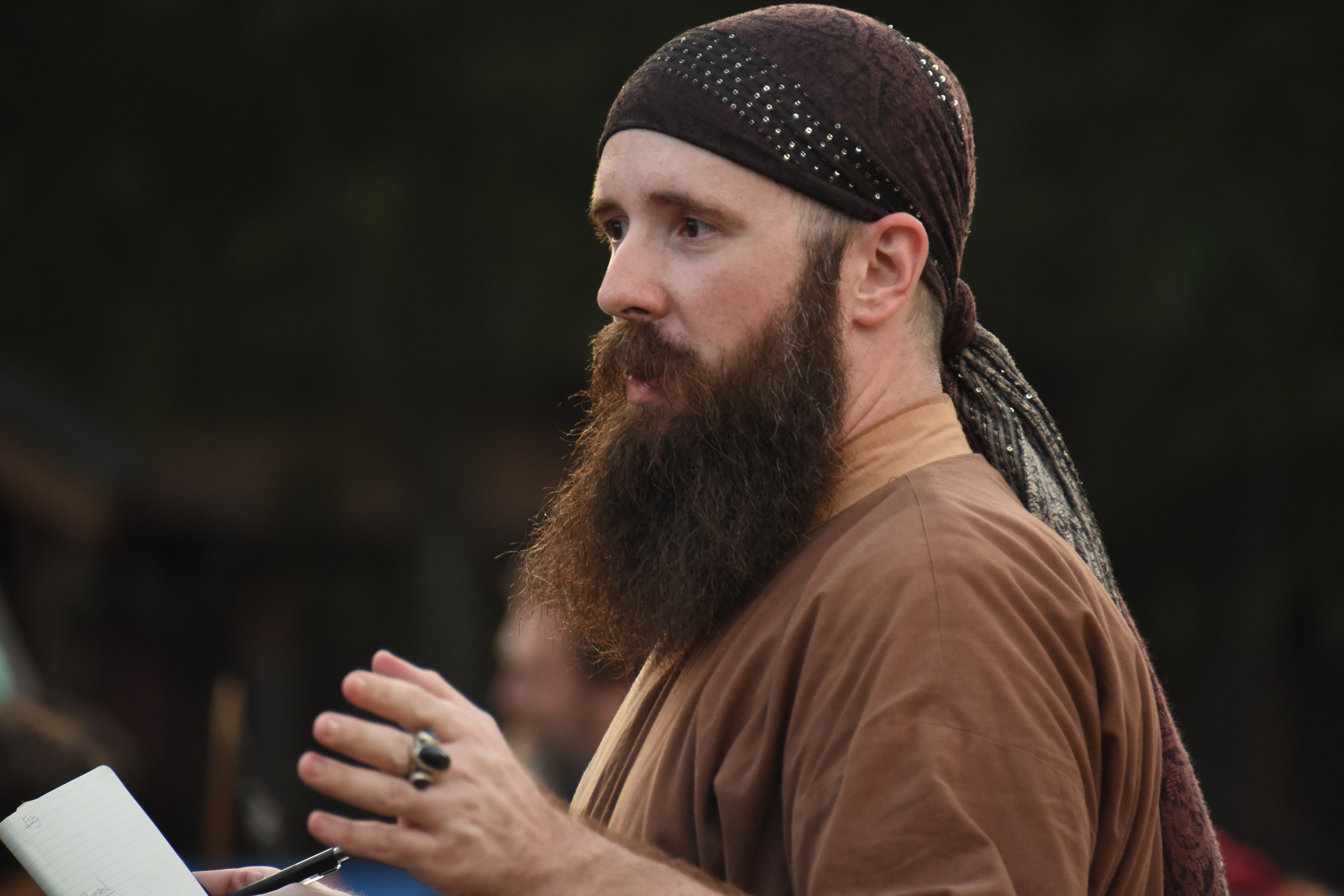 The Archers of Sherwood
Sherwood is unique among Renaissance Festivals in that it hosts a variety of Archery Tournaments and events. There is a yearly Royal Open, a competition lasting the entirety of the season whose winner is awarded membership into the King's Company of Archers. There is an English Longbow Competition, testing the adaptability of traditional archers. The Sherwood Archers practice a range of disciplines and styles, ranging from traditional Western Longbows to Eastern Horse Bows.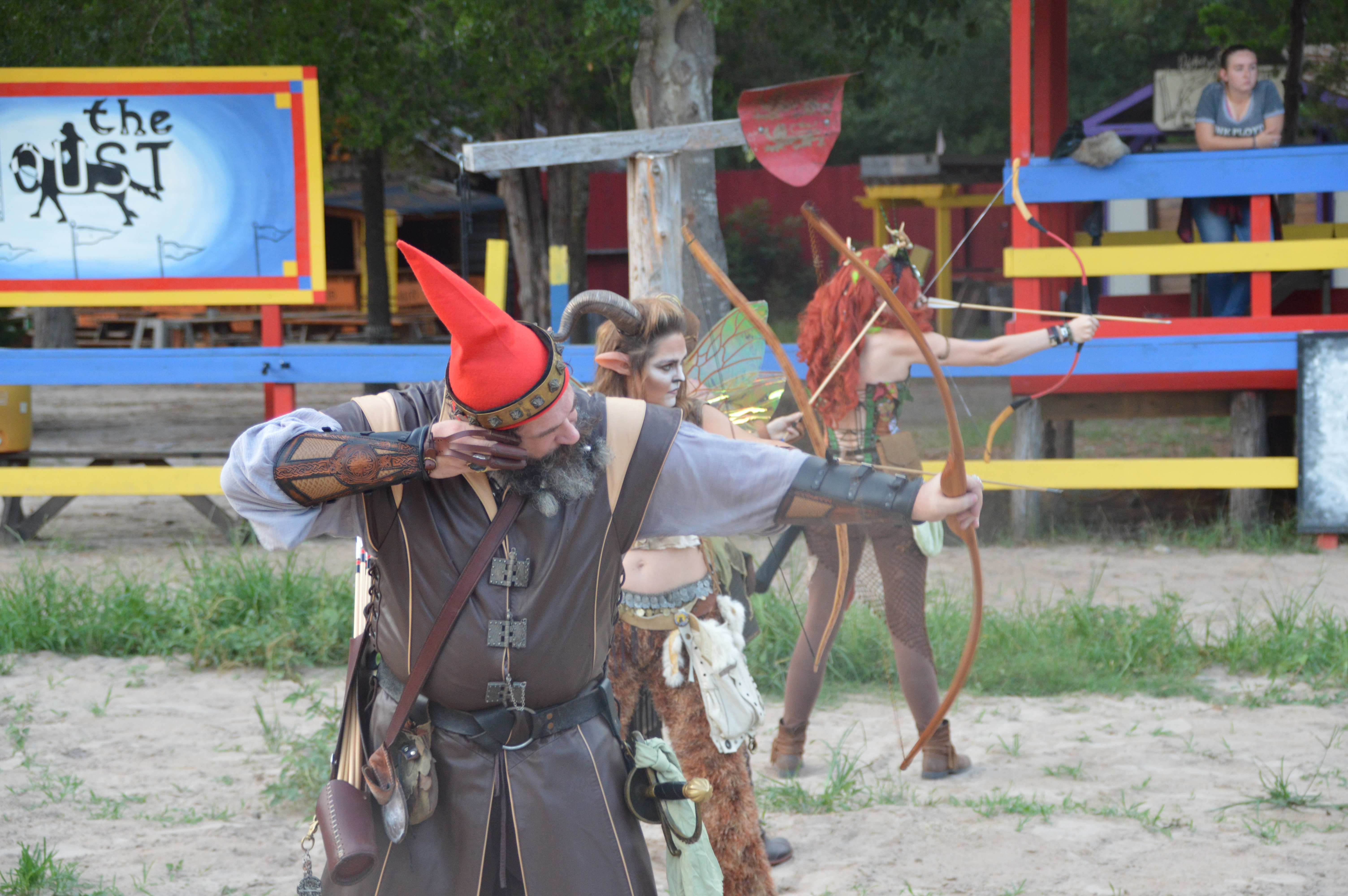 The Storyline of Sherwood Summer Camp
One of the most intriguing elements of the Sherwood experience is the underlying storyline that threads through all three weeks of camp. From dignitaries of the English, French, and Scottish kingdoms, to wars between the Fae and Humans, the camp is rife with little scenes and scenarios that keep the children engaged and amazed.

Master Hun's Archery Competition
This summer for the very first time, The Hun has called far and wide to bring the best archers of the Kingdom and far beyond together to test their mettle for the enjoyment of their audience- the students and apprentices of the Sherwood Summer Camp. Each week a new crop of students settle in for a week of classes, workshops, and lessons, and each evening are offered a new and enticing entertainment.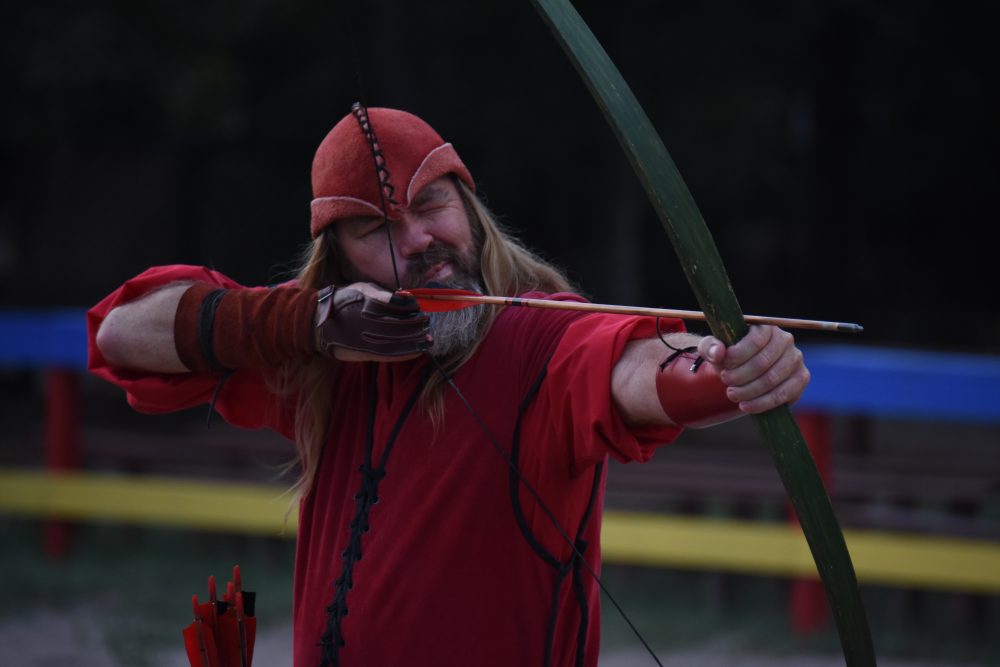 The Competitors
The tournament drew many fantastical and historical figures from across the kingdom. Archers such as Will Scarlett; Princess "Death from Above," an ancient Fae Princess; Thunder, a skilled Shamen of the Apache; The Gnome King; Rowan TrueMoon, Druid of the Forests of the North traveled to Sherwood to show their skills on the archery field. All for the benefit of the children gathered, to share their reverence for traditional archery, and their love of period garb and costumery.
Subscribe to our newsletter!
Get Tabletop, RPG & Pop Culture news delivered directly to your inbox.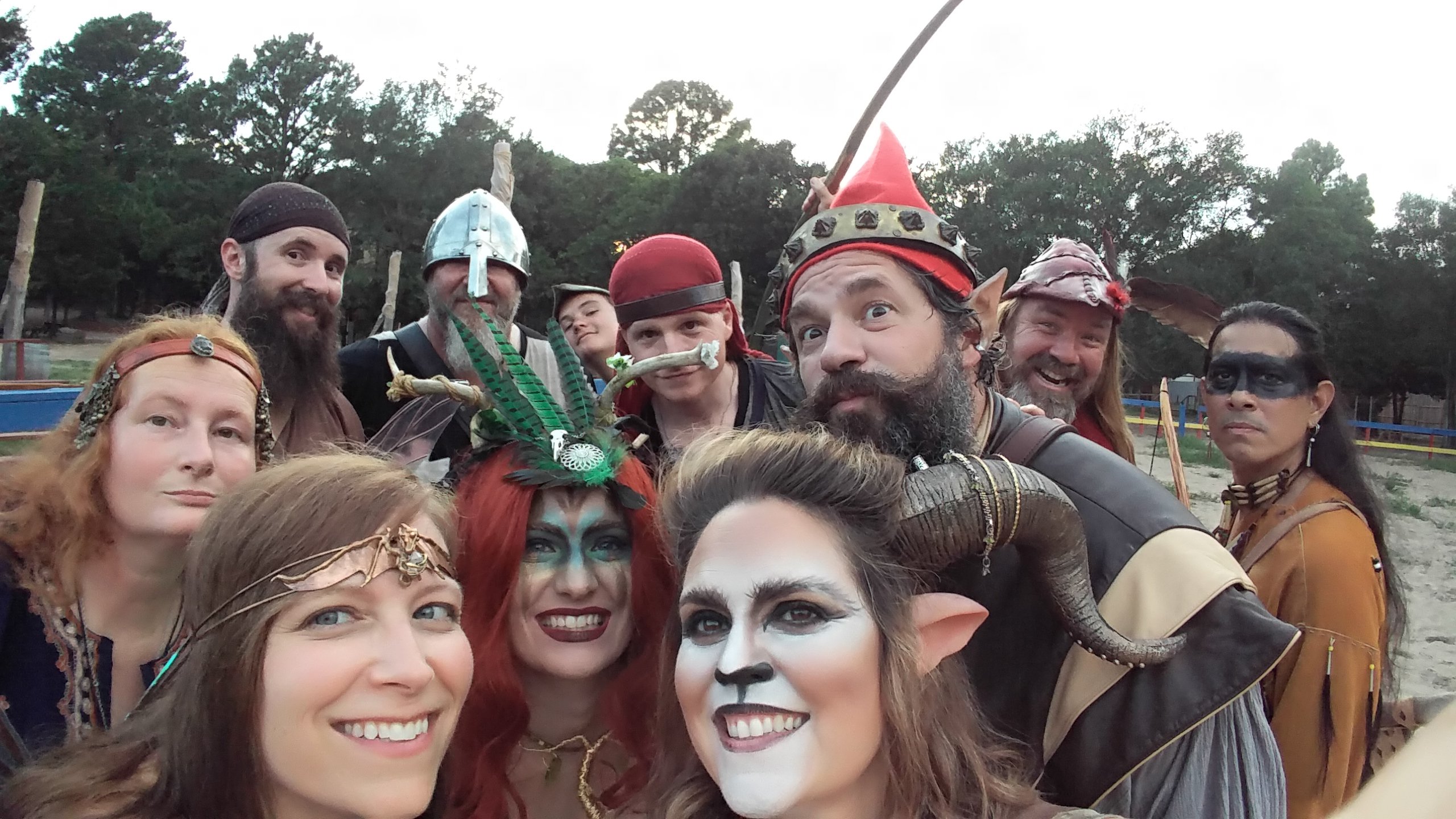 During Week Two, The Hun orchestrated a competition between the archers, pitting the Humans against their Fae counterparts.  Not only were the archers made to shoot traditional targets, they were asked to balance on one leg on a wooden plank, to shoot rapidly, multiple shots in 5 seconds, and to shoot at great distances. This proved to be a visually dynamic archery experience that had the kids on the edge of their seats.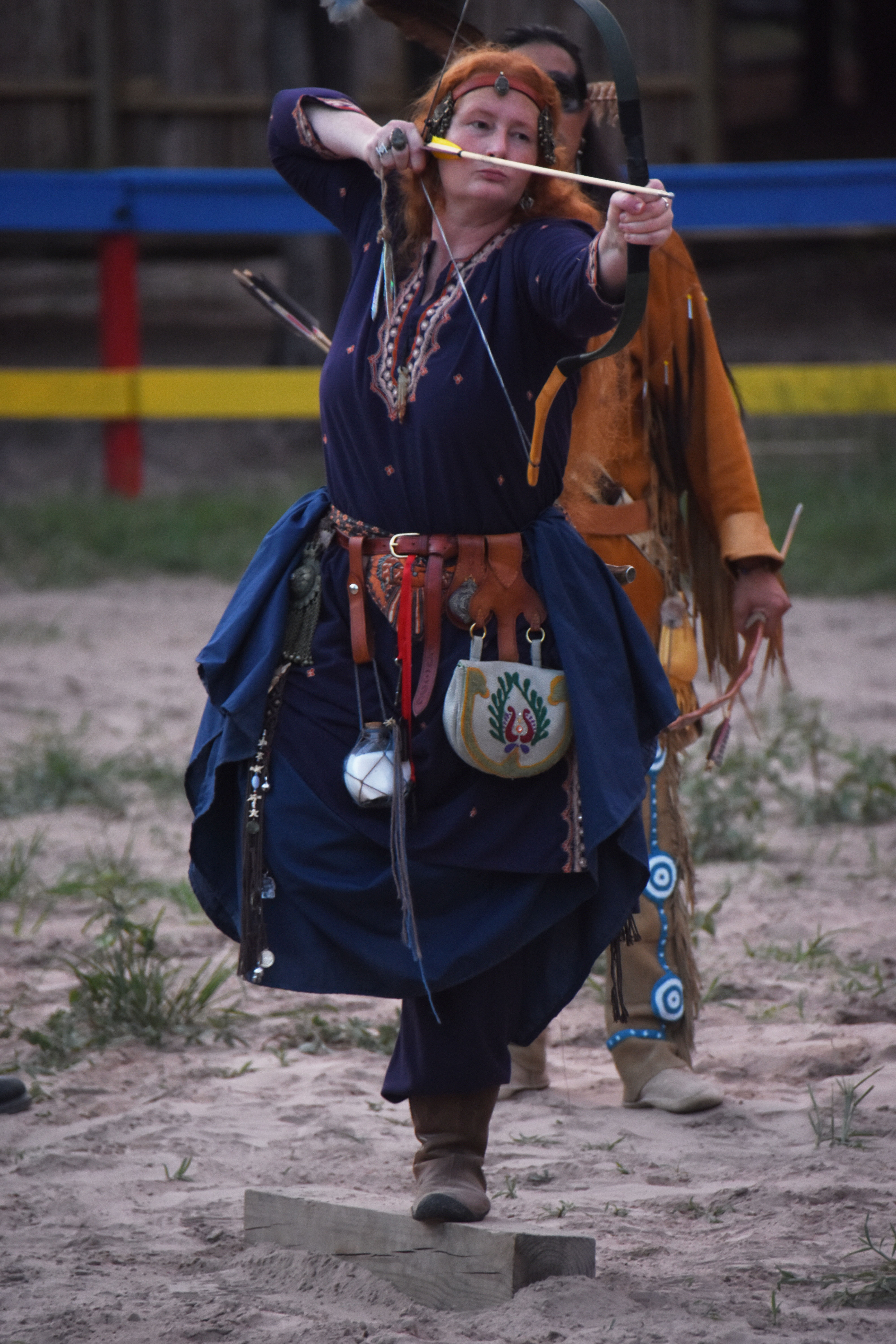 Connecting Communities through Cosplay
Cosplay has a way of bringing different cultures, artistic styles, and life paths together. In the case of Sherwood, there is a unique blending of all these things which leads to a visually and culturally diverse forest full of wonder and inspiration. Moments such as The Hun's archery competition bring so many people together for the purpose of teaching children, for giving them joy, and for teaching them.
For the Love of Sherwood
Archers came from several hours away just to compete in this tournament, and handed out beads and tokens to remind the children of their time together. They competed in the blazing texas heat, wearing layers of makeup, leather, accessories and archery equipment. For members of the Sherwood Family, this forest is a special place that brings out the best in us, that draws us back year after year. It is rare to find places where everyone is accepted and equal, where creativity is embraced, where art and music thrive, and knowledge is given freely. If you have the opportunity, take time out of your schedule to visit this amazing place. You will not be disappointed.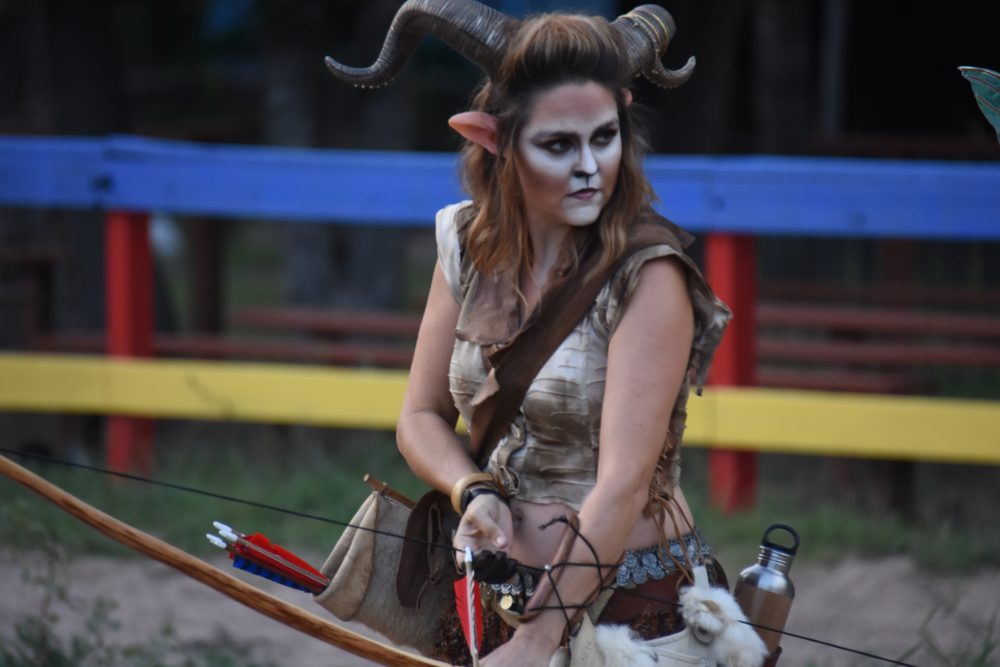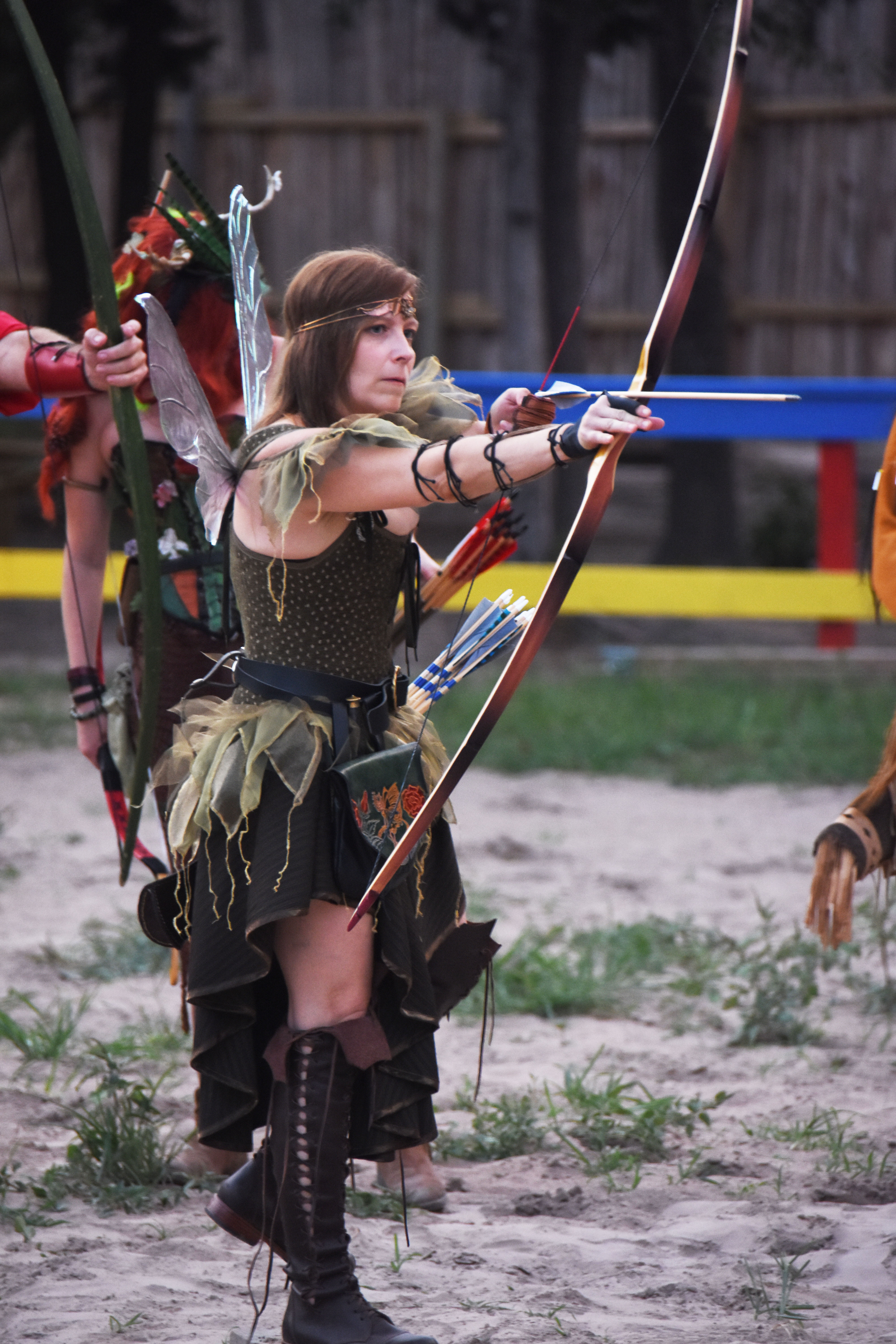 ***All images courtesy of Sherwood Forest Summer Camp, and photographers Heather McCreery, Thersa Harwell, and Rebecca Stacy***
~Join us next week for more Cosplay! Coverage~

Have a Cosplay question you would like Mayhem's Muse to answer? Send Mail here!