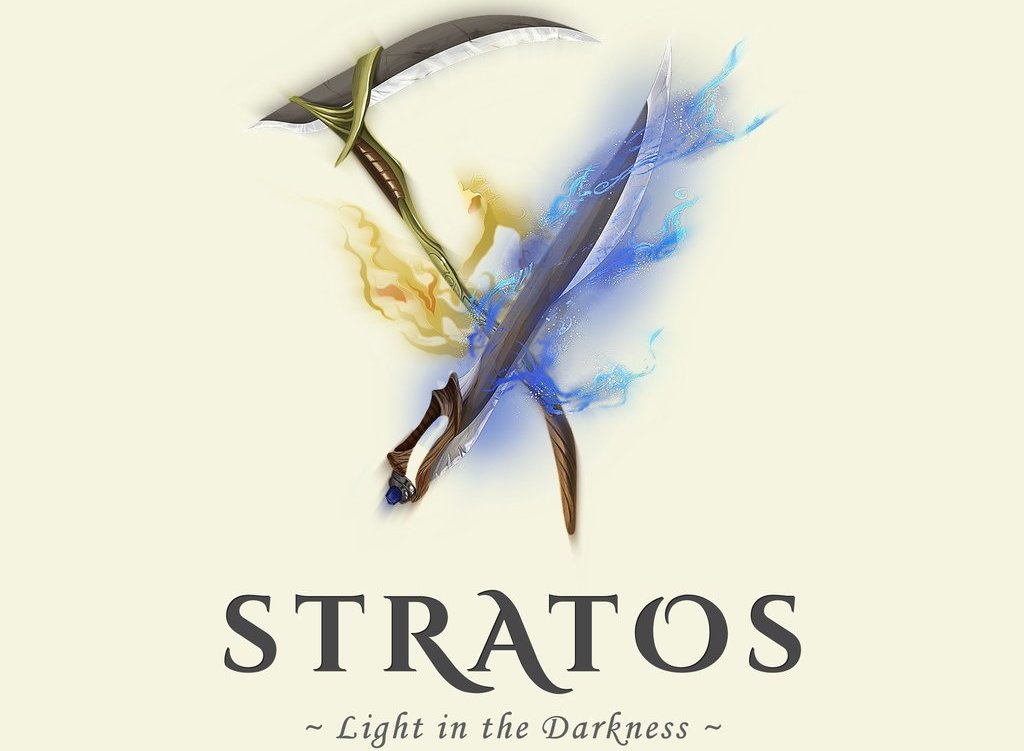 Stratos returns with a brand new stand-alone expansion that you can add to the base game – and that's a good thing!
Last year, our friends at Dragon's Lair brought over a copy of Stratos and we were pretty impressed. It's a cool Tile-based exploration game with some great art and mechanics. So when they pulled out Stratos: Light in the Darkness, I was already excited to see what they had in store for us:
Stratos: Light in the Darkness takes the excellent gameplay and does two things – it boils it down for just two players. This box is a stand-alone expansion and that means if you only want to test the game play out with out getting the full game you can now do that. PLus, if you are looking for a more competitive mode than the base game, the 2 player mode is for you. On top of that, it also adds new monsters that players will have to deal with. This was a pretty cool change as the monsters really don't care who's who – they will kill everyone just the same. So players may need to team up if they want to stop them…before it's too late.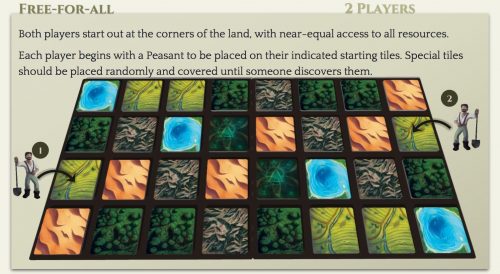 At the same time, this game is an expansion. The player colors and pieces are different from the base game – it's like adding an additional two slots to the game. When combined with the base game you can now play 2-7 players! Oh and the monsters too…they can come along for the ride! So basically, it's more of the same from Stratos! Light in the Darkness is a great example of how expansions should work for board games: You can play it as a stand alone or combine if for more players. And it also adds some new mechanics without being overwhelming. Stratos: Light in the Darkness is out now so if you were a fan of the base game you should absolutely pick this one up, too!
It has been one year since the five tribes of Stratos began their journey, each carving their own path to prosperity in this fabled land whose splendor exceeds even the legends of the old times. Lands were settled, homes and castles built, and people flourished. Resource have been abundant, and even began appearing along fault lines, almost as if they were gifts from beings dwelling below in the darkness. The people thought of the gifts as a blessing.

​They could not have been more wrong.

​First came the Iggamot, from acrid tunnels beneath the forest. Those who survived the incident described not so much its appearance, as much as how they felt its insatiable hunger every time it even began to peer in their direction.

​And yet it left as quickly as it came, as if it were waiting for something more. Fearing for their safety, the people of the five tribes fled the forests for safety among the mountains, deserts, and prairies. And yet in each of those places, they observed the same sorts of gifts appearing along the fault lines, and felt similar yet utterly different kinds of dread, as if there were monsters of a completely different kind lurking about.

Now more than ever, your people feel a new sense of urgency to build and prosper on this new land, calling on the greatest heroes to protect them from both the rival tribes and the monsters that tend to emerge from the darkness emanating from the fault lines throughout the island.

Guide your tribe of people to 10 Prosperity Points before the other(s) – if you survive … 
Stratos – Light in the Darkness. It's all the stuff you loved about Stratos, but for two players and more monsters!