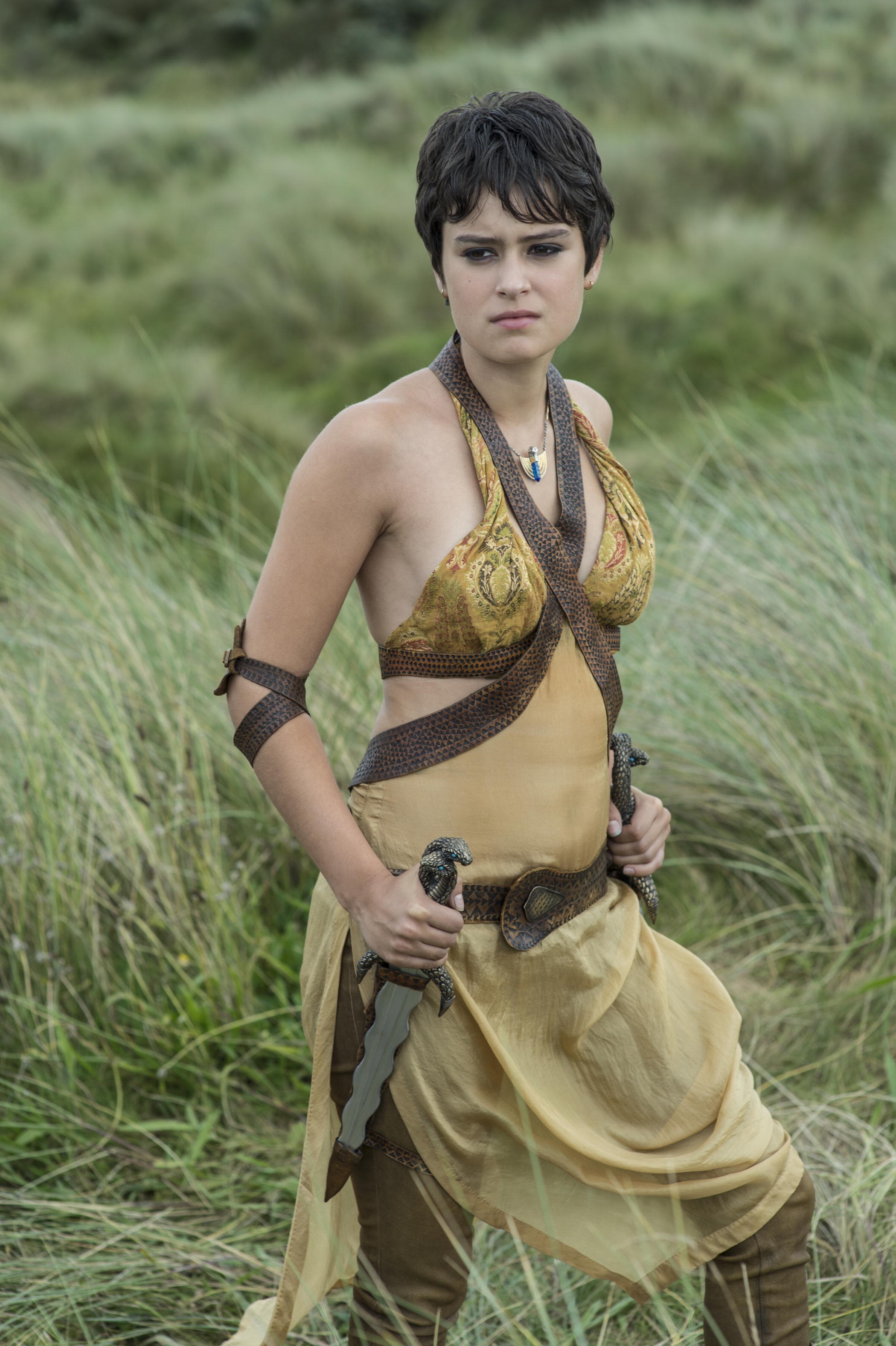 From the small screen to the photoshoot studio, we'll walk you through creation of our first Cosplay Project!
Creating Tyene's Top
This month I am working to construct the top for Tyene's garb. I started by draping the fabric on my dress-form, which makes it easy to figure out what should go where when you're working free hand, as I am here. I decided not to work with a pattern since most of this piece is going to be leather worked. I'll be constructing it entirely by hand, using hand sewing techniques.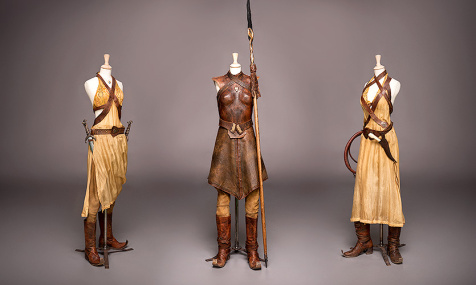 The Cuts
I took one long piece of fabric and wrapped it over and over into a rope like style, draping that over the neck of the mannequin. I then cut out the excess fabric, allowing it to lay smooth, rather than be bulky. I then pinned the neck in place, so I could have freedom to play with the bottom edges, the beginning of the bra cup.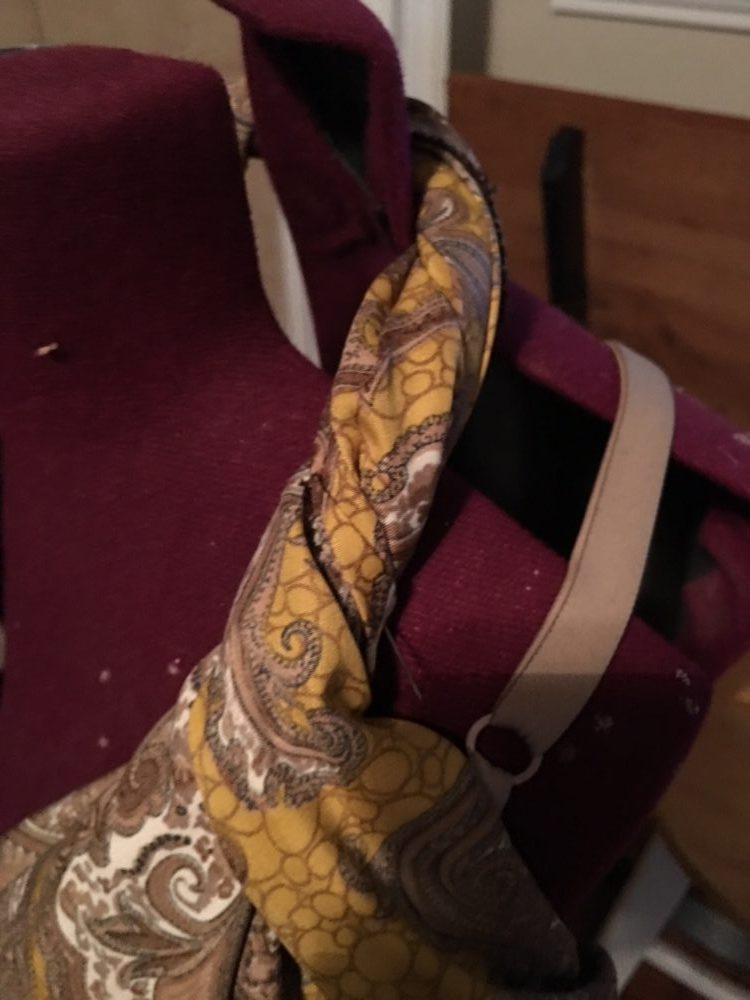 The Cups
After pinning the top into place, it allowed the bottom of the fabric edge to unwravel. I turned the fabric inside out before beginning, because I liked the coloring of the reverse side much more than what was normally shown. This allowed more muted colors to show. I took a bra of mine and pinned it to the mannequin underneath the fabric, so I could use its sizing as a point of reference to build over for shape and size. I then stretched the loose end of my blouse fabric out over the mannequin top, pinning it into place so I could cut away the excess.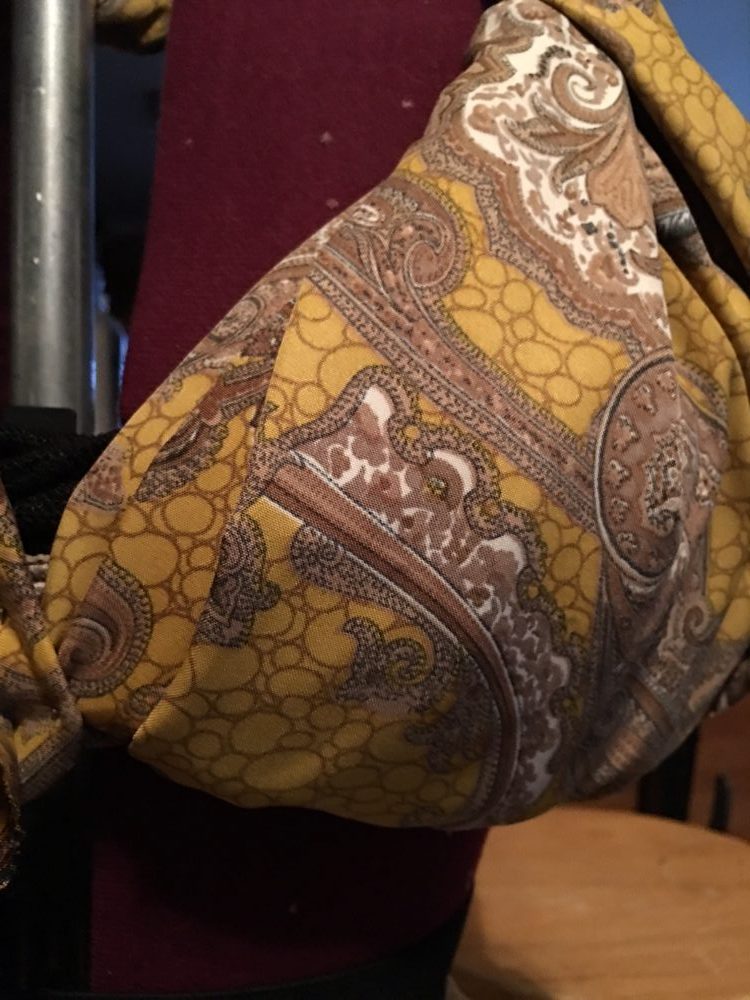 The Stitches
I decided on doing a basic running loop stitch, allowing the bottom ends of the fabric to turn under. Normally I would be much more neat with my stitches, making sure every stitch was perfectly placed, but the entire bottom of the blouse will be covered in leather later, so taking time for neatness was not critical. I DID make sure to take very small stitches, ensuring that the fabric holds solidly when worn. I am planning on using this piece for many Faires, so I need it to be durable. I played with the idea of adding a gather to the blouse, since I am chestier than Tyene's actress is. I wanted to make sure I had enough coverage. On seeing the look of this section completed, I decided against the gather, so I will redo the left side to closer resemble the right side, much smoother.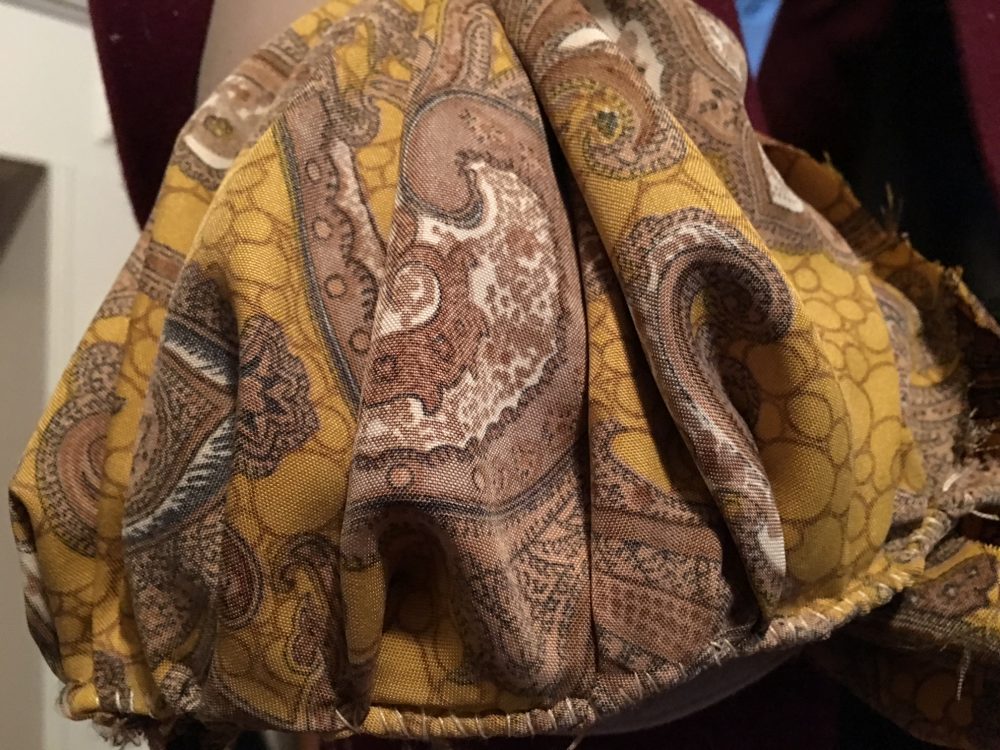 This cosplay is coming along nicely! I am excited to finish sewing the top, and to begin working on the leather pieces! They are going to be a statement for this cosplay, and I look forward to starting on them!
~Stay Tuned next month for Part Four of the Tyene Sand Cosplay Build!~
Have a Cosplay question you would like Mayhem's Muse to answer? Send Mail here!