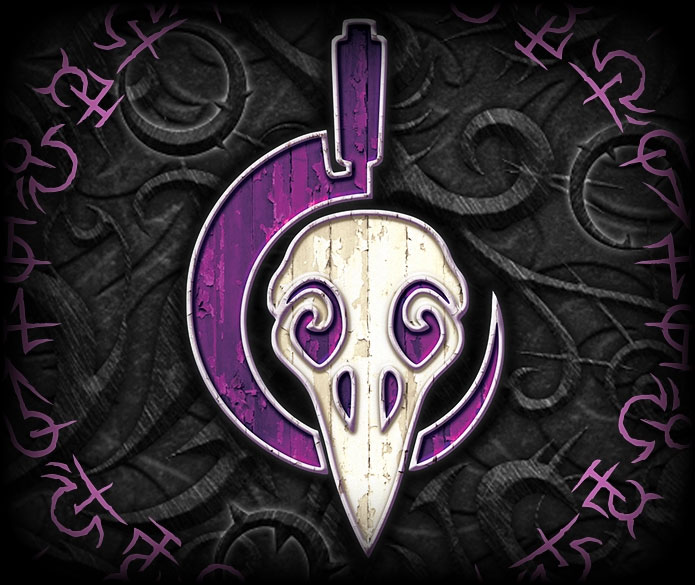 More Grymkin appear, stepping out of your nightmares and onto the tabletop.
That's right, this week new Grymkin models hit stores, including a Dreamer, a knife-handed warbeast, and a pair of sisters who'll offer you a bargain, but one that comes with a hidden price. Let's take a look!
via Privateer Press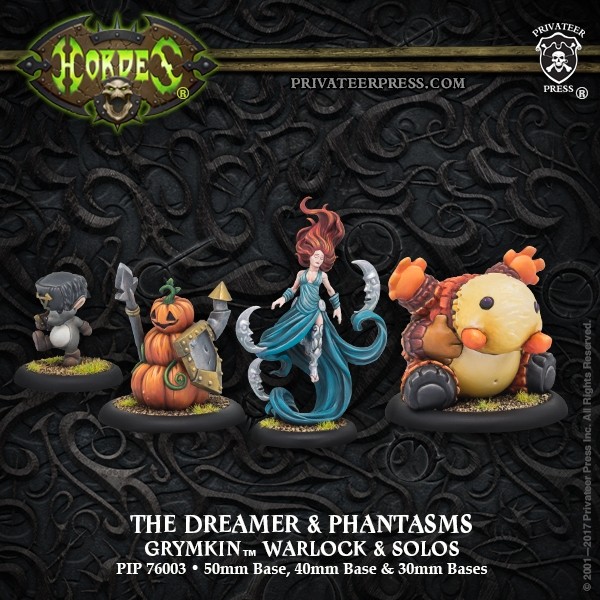 Having rejected Menoth's reality, the Dreamer chose to live within the more pleasing confines of her own dreamworld. Existence itself conforms to her slumbering visions—or is punished for its resistance. Freed from Urcaen with the other Defiers, the Dreamer imposes her phantasmal will upon the mortals of the Iron Kingdoms.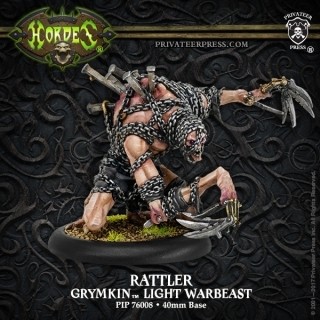 Named for the jangling of the iron links that wrap it as it trembles with feral hatred for the Defiers' corrupt foes, the gaunt rattler is the most spiteful nightmare serving the Wicked Harvest. Catching sight of the enemy throws a rattler into a mad rage, and in this frenzy it hurtles into crowds of the unfortunate to lay waste with its bladed claws.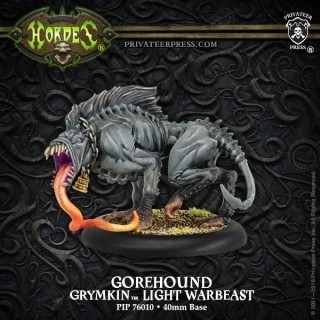 The gorehound hunts far and wide at its masters' bidding. Its long tongue tastes the air for the sweet taint of corruption as it stalks its prey. Once a stonehearted coward falls within its grasp, the gorehound leisurely sups on the victim's fear and flesh—a just reward for callousness.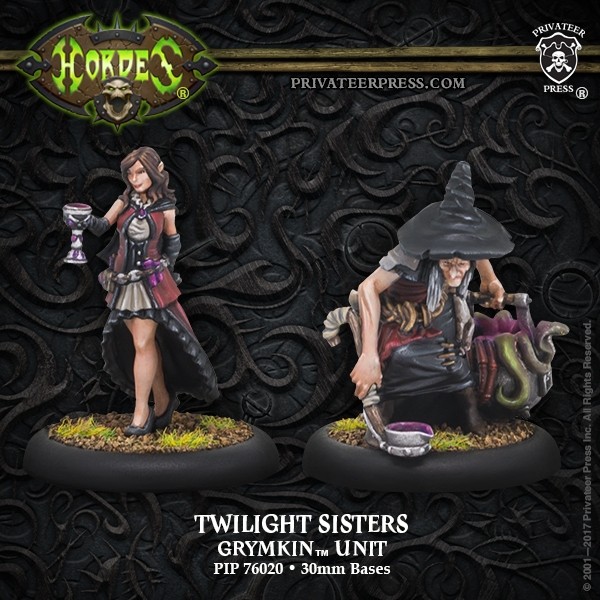 The Twilight Sisters offer grim bargains to those they meet on the perilous roads of the Iron Kingdoms. As these enigmatic witches travel, they offer aid to their grymkin fellows, all while serving their own ends and punishing the wicked for their folly. Those who renege on a pact made with the sisters quickly see their lives end amid unimaginable torment.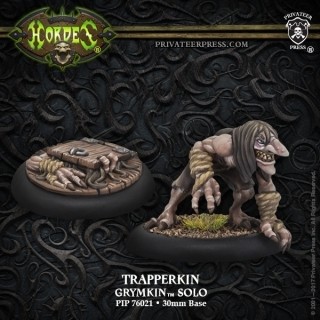 The vile fiends known as trapperkin dwell just out of sight below and behind the magical portals they can create at whim. Be wary, for these grymkin will suddenly throw open an unseen hatch to snatch up victims and drag them back to their hidden lairs. When a trapperkin is near, all must tread carefully—a wrong step could mean vanishing without a trace, stolen away by these deadly lurkers.
The newest members of the Grymkin are available now.