PP: Marcus "Siege" Brisbane – Concept to Cover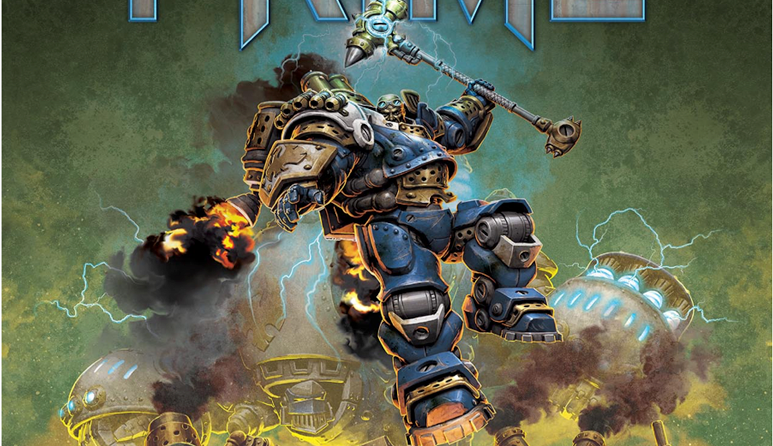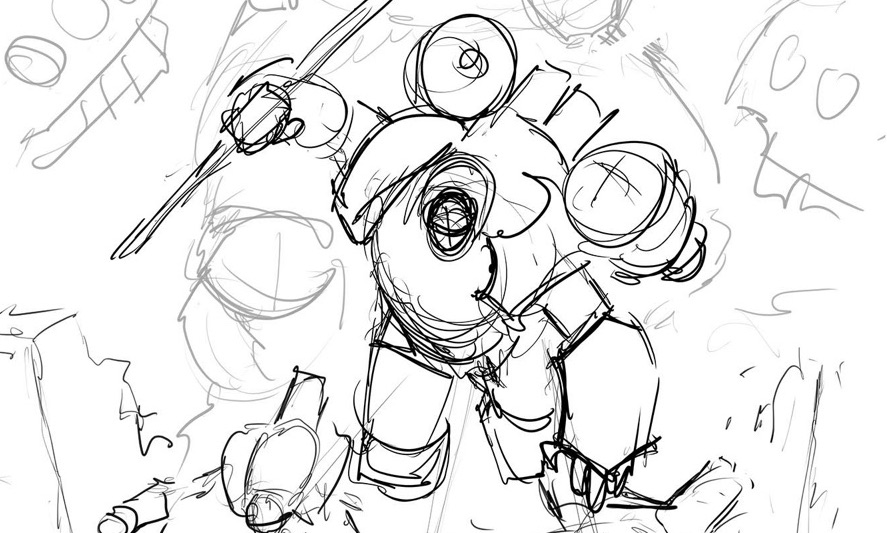 Watch as Marcus "Definitely Didn't Nickname Myself, Shut Up" Brisbane goes from a sketch to the cover of the new No Quarter Prime.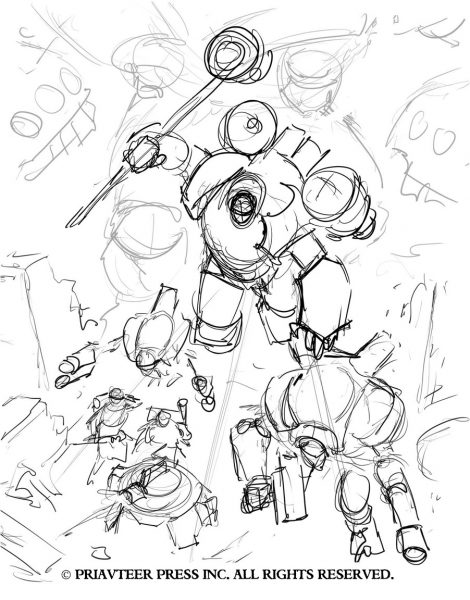 There's a new Privateer Prest Insider out that takes us on a journey. It is a long one, fraught with peril, but the end is s triumphant, David Attenborough-narrated explosion of love and color. Watch as they take everyone's favorite Warcaster-who-is-probably-the-only-one-who-calls-himself-Siege, Marcus Brisbane from a concept to cover. It's a pretty cool process.
It all starts with a description:
Dimensions: 8.5" x 11" w/.25″ bleed @ 400 DPI CMYK
Description: In this image, the new Colonel Brisbane is leading the charge through the blasted ruins of a Cygnaran town. Evidence of defeated Khadorans may litter the ground (corpses, dropped weapons and equipment, wrecked warjacks, etc.)

In this image, include the following subjects, which will all be cropped from this image for use on their stat cards:

Colonel Markus "Siege" Brisbane — Use the model pose. Include his turret, deployed in the foreground and firing away.
Trencher Mechaniks — Follow behind him.
Brisbane is accompanied by a Defender, a Minuteman, and a Hurricane (background).

From this description and the provided reference, Andrea Uderzo worked up two separate sketches.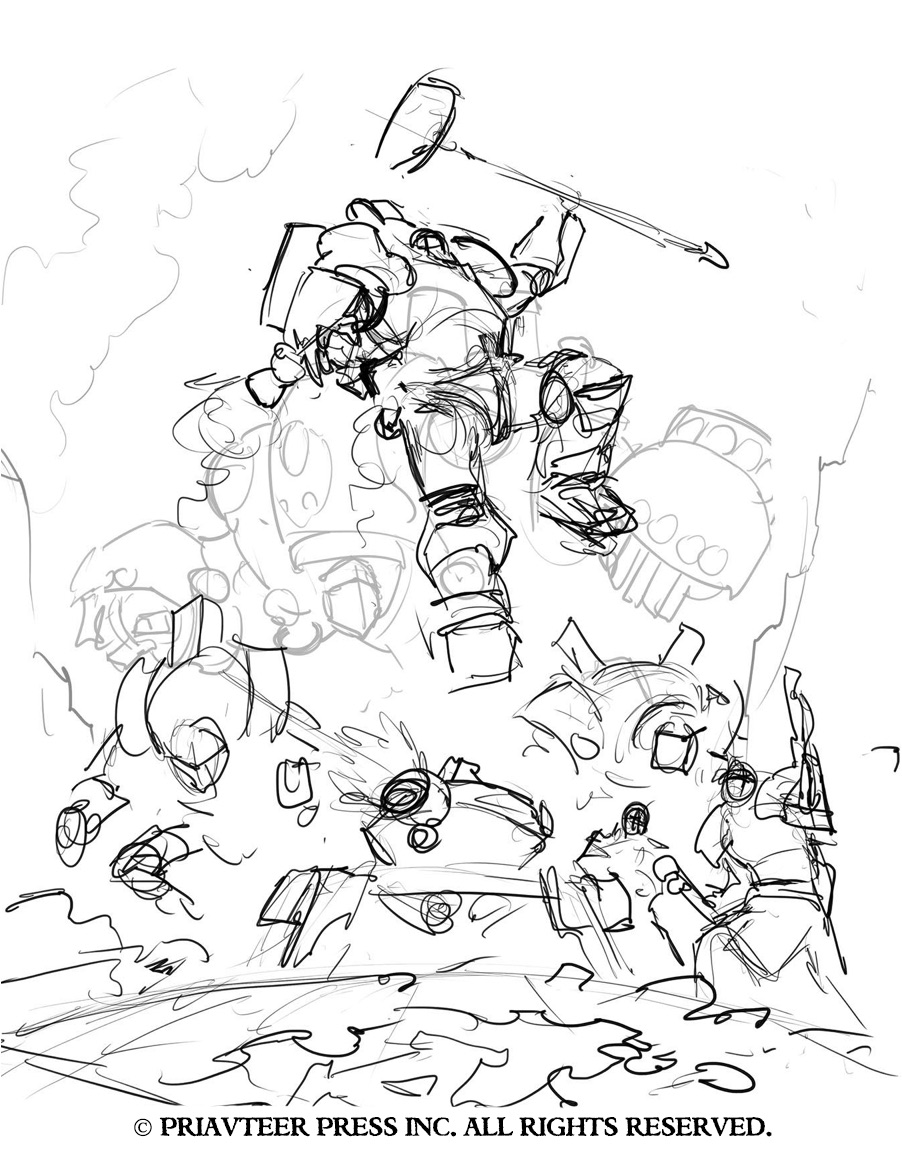 Once the final concept (above) was chosen, the apart went back in and started doing actual line art and filing in the details. The transformation is pretty marvelous.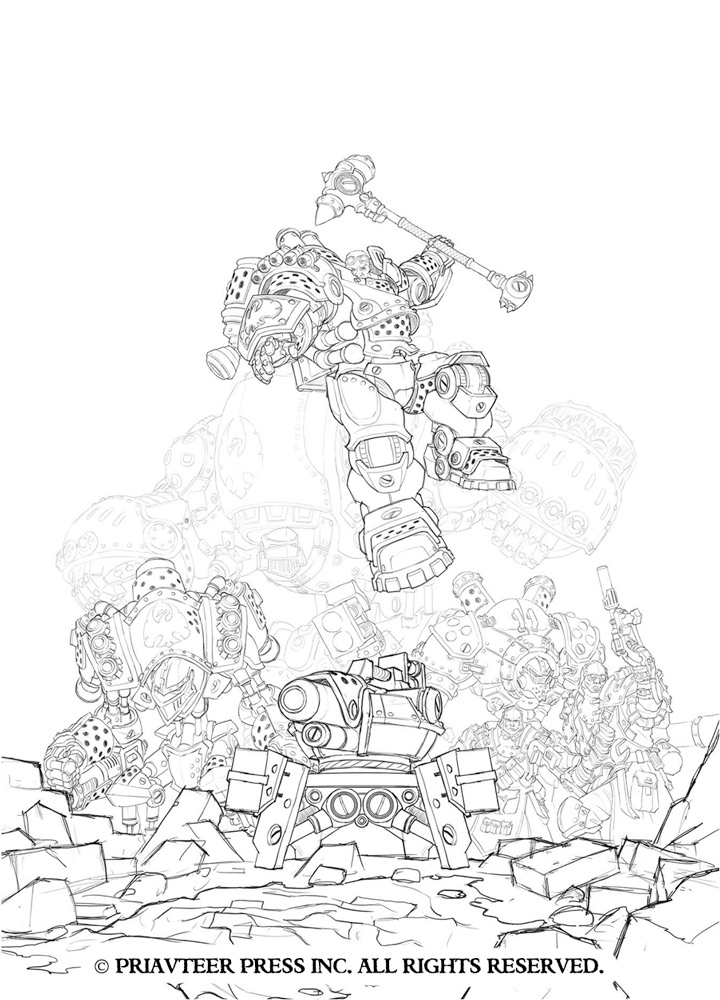 Subscribe to our newsletter!
Get Tabletop, RPG & Pop Culture news delivered directly to your inbox.
You can see all the details come through. There's the turret and the War Jacks in the background. So many details and we haven't even added color in yet. Naturally there's some back and forth, but it resulted in these three different options with their colors.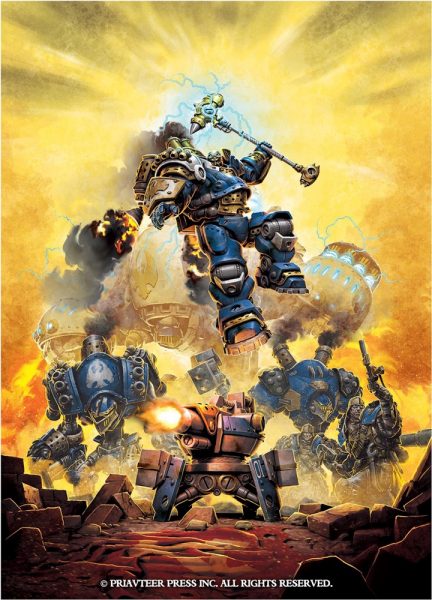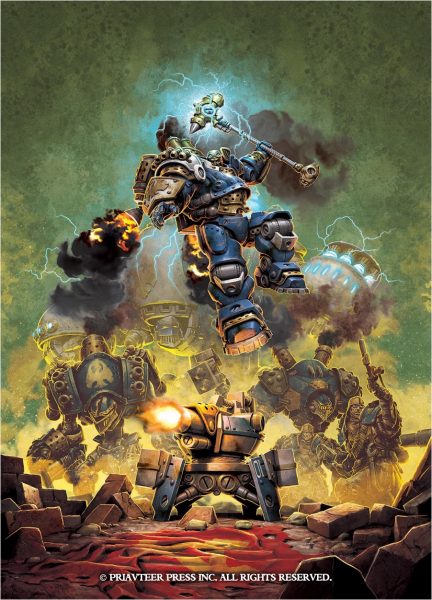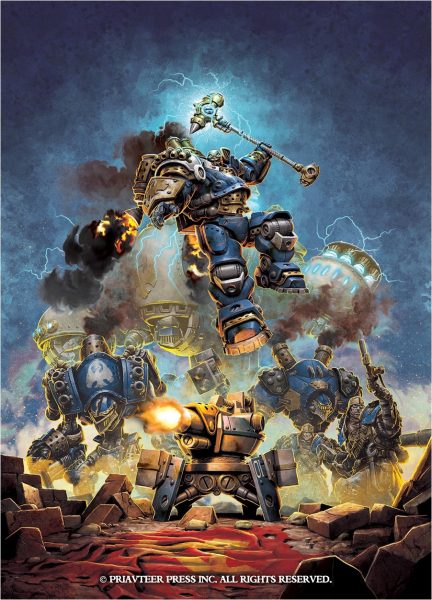 And then you can see the final version below, as Colonel Marcus "Marcus-is-my-dad-I'm-Siege" Brisbane leads the trenchers into the fray.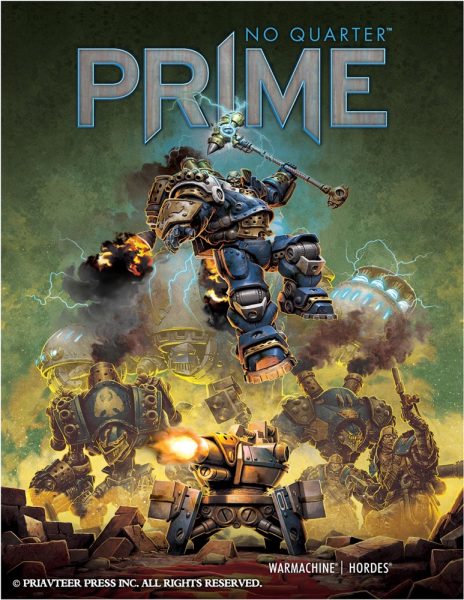 And speaking of Trenchers, they are the stars of the latest issue–you can read more about the good Colonel and his themed force, and all the broken combos you can pull off with them in the latest No Quarter Prime, now available from Privateer Press.
Maybe his middle names are Christopher James, and he's just been saying Ceej this whole time.