Slytherin House Closet Cosplay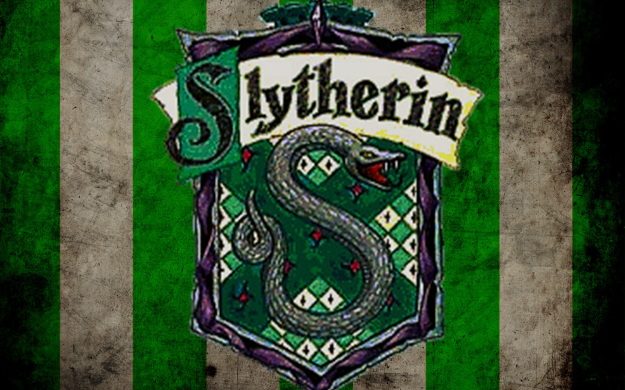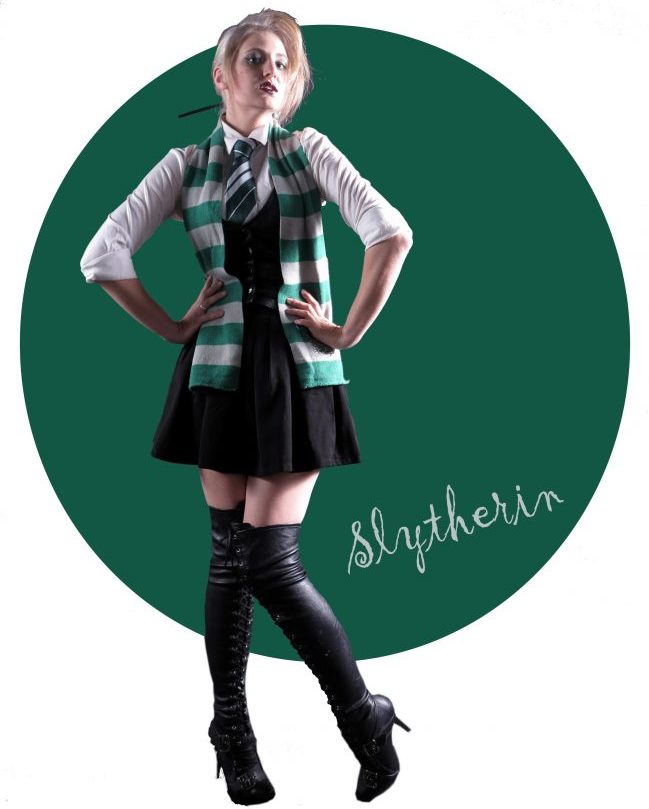 Halloween is the perfect time to rock your Hogwarts House Pride with a Closet Cosplay!
'Tis the Season for Slytherin
That's right, Hogwarts Fans! It's our FAVORITE time. The time of year we giddily don our House beanies, gloves, and scarves, (unless you live in Texas, suffering in the ninety degree October heat, stubbornly refusing to cater to the cruel whims of the TOTAL LACK OF REASONABLE WEATHER). We silently glare across the room at anybody who dares represent an inferior house, sizing up their accessories to determine who the TRUE Harry Potter Fan is. (Harry Potter the Universe, not 'ol Scarhead the Eternally Annoying). Potter Stinks. Support Cedric Diggory. #HogwartsPropaganda
Closet Cosplay: Rocking that Pride on a Budget
Not everybody is willing to drop the big bucks for their Halloween Cosplay experience. (Though if you are, check out this AMAZING SLYTHERIN CORSET on Etsy that seriously triggers my lack of budget).  For those scratching their heads as to the meaning of the term "Closet Cosplay," no worries. I GOTCHU. A Closet Cosplay is NOT a subtle term of misdirection, but rather a term for the moment you toss through the depths of your wardrobe… Not in search of Narnia, but to find pieces of clothing that pass for a particular cosplay character– without obliviating your budget. Behold, my very own Draco Malfoy Closet Cosplay: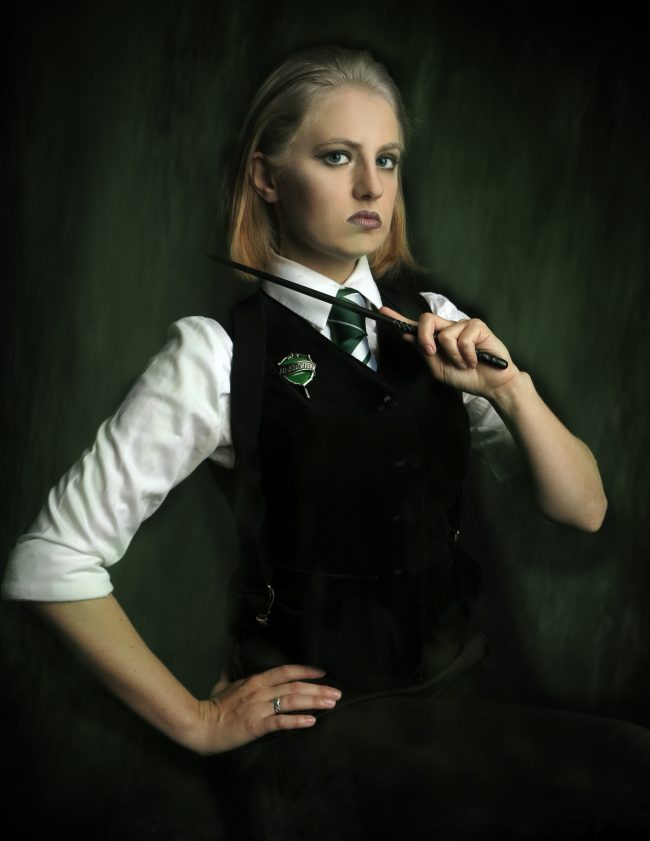 Malfoy Madness
I have rocked red hair for the better part of a decade, but this year I was taken back to blonde by a stylist for a modeling gig. I took one look in the mirror after she finished my hair, gasped, and IMMEDIATELY called my favorite makeup artist and wig stylist, telling her we HAD to do not only a Marilyn Monroe themed shoot, but a Draco Malfoy one. I mean… It's not every day a girl can rock a sneer and a condescending air, so I HAD to take advantage of it! I whipped out an amazing velvet thrift store vest and suspenders, an old dress shirt, and some slacks, and cranked up those filters.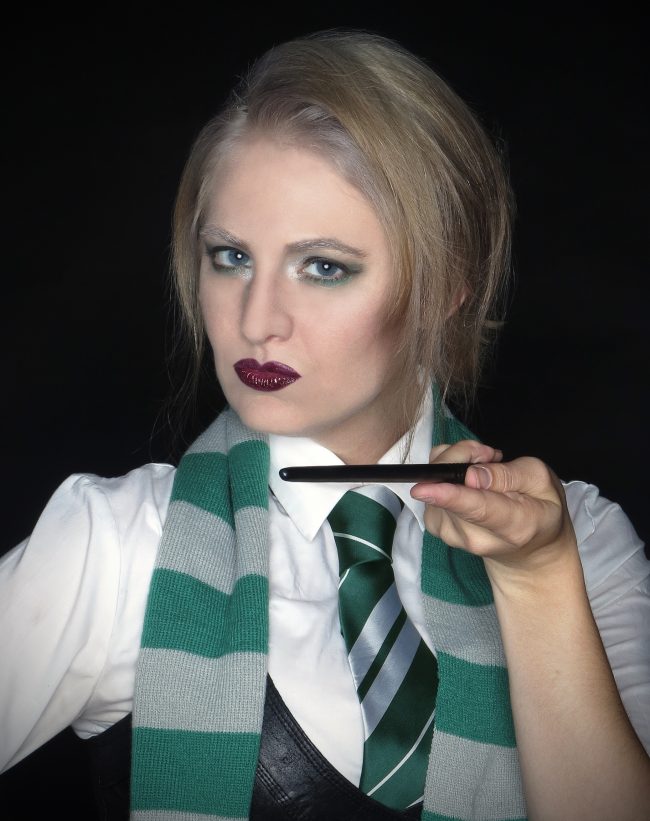 Will the Real(ish) Draco please stand up?
Being an avid fan of the Harry Potter Series (I may have won a trivia competition or two, don't judge my life), I have no shortage of actual Slytherin wardrobe pieces. I own a few Slytherin ties, a Head Girl pin, a Ginny Weasley Wand (My favorite FanShip is Ginny and Draco, so this pleases me) a few scarves, and various other pieces of Hogwarts Garb. BUT, for those of you without these things close to hand, or who don't have access to the Bi-Monthly J.K Rowling's Wizarding World Box, never fear. Accomplishing your favorite House's garb is actually somewhat easy! The basic set-up is any school-girl or boy outfit:
Subscribe to our newsletter!
Get Tabletop, RPG & Pop Culture news delivered directly to your inbox.
Dress Slacks/Pleated Skirt
White Dress Shirt
Black or Grey vest or pullover
Solid or Striped tie in your house color
Black Dress shoes/heels
Wand/stick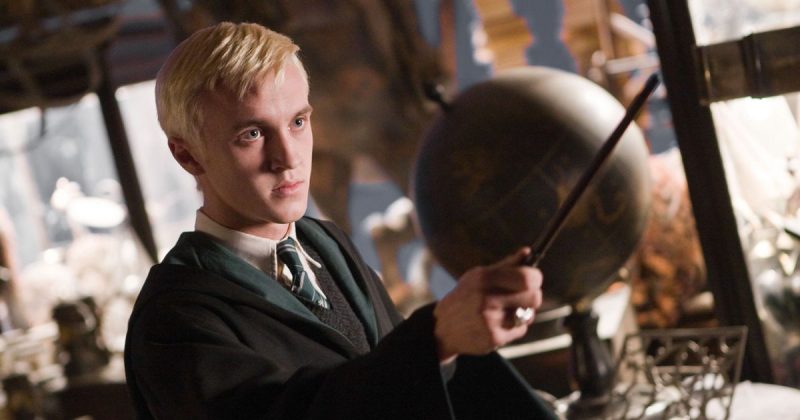 Cosplay Variations
Another popular route for Closet Cosplay is to take the original theme, and add additional elements to it. For instance, I have a pair of old bondage pants from High School, and a set of favorite combat boots, which I partnered with a Slytherin House Crest shirt. BAM. Instant Punk Slytherin. Play it up with heavier makeup, spiked belts and studs, and you have a grunge club-worthy outfit. Great for conventions, or a night on the town.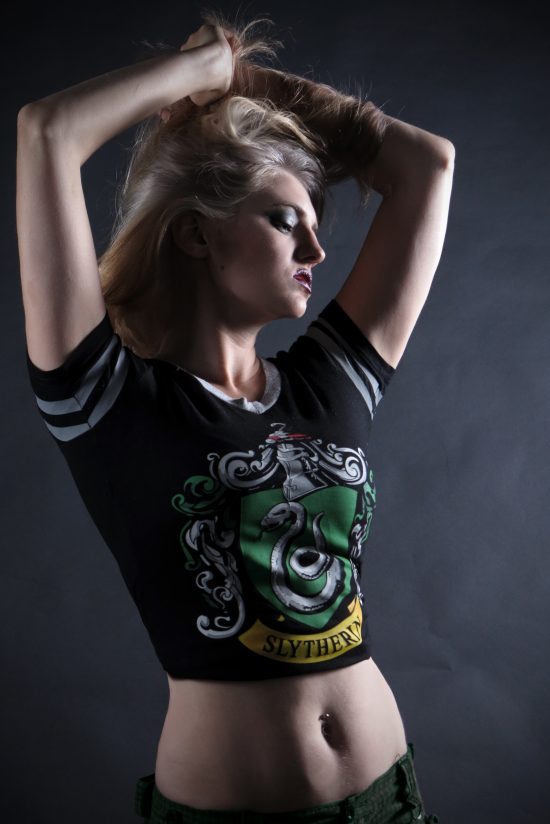 The Slytherin Ambition Tour
I look forward every year for opportunities to wear my Slytherin House garb. Local Trivia tournaments, the yearly TXRD Hogwarts House Cup,… No matter what the occasion, I revel in the opportunity to show off my nerd and seduce people to the RIGHT side of the House War: Slytherin. Show me your House Pride! Send me images of your best Harry Potter Garb, and tell me which house you belong to! (If you don't know, you can take the Pottermore House Test).  Friends, I leave you with this:
"You could be great, you know, it's all here in your head, and Slytherin will help you on the way to greatness, no doubt about that"-The Sorting Hat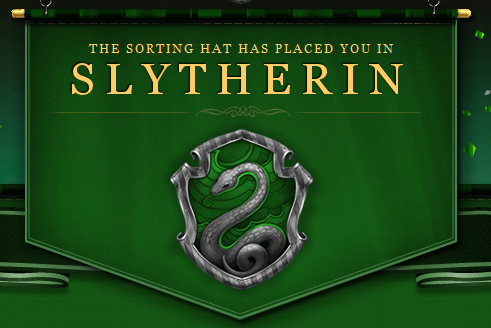 ~Join us next week for more Cosplay! Coverage~

Have a Cosplay question you would like Mayhem's Muse to answer? Send Mail here!