The Morrigan Cosplay Prep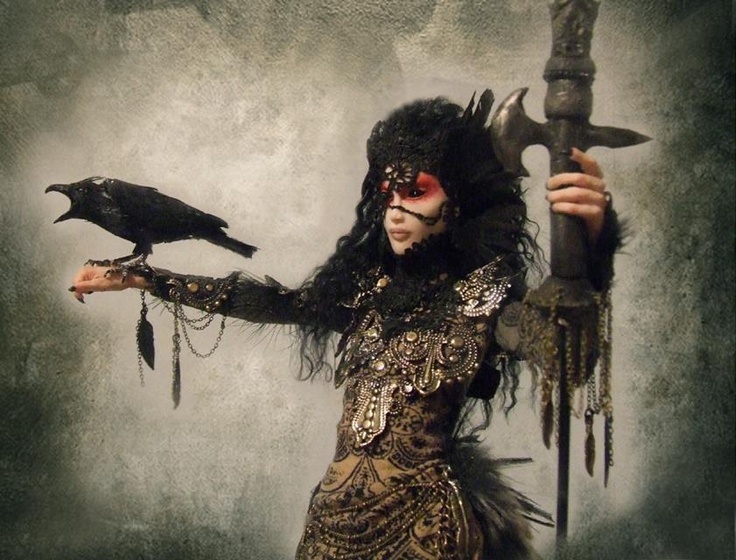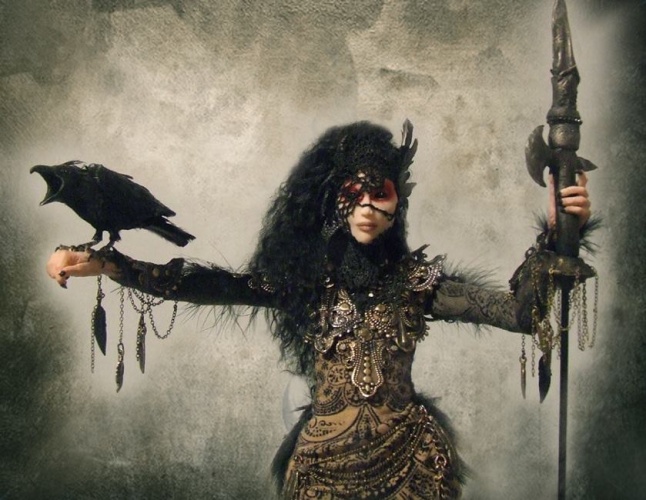 The Wilde Collection's "Till Death Do Us Part" Masquerade demands a fantastic new Cosplay!
Till Death Do Us Part
The Wilde Collection is a curiosity shop in Houston Texas, full of the interesting, exotic, and the uniquely disturbing. Their winding halls are filled with a Victorian glamour and gothic aspect which calls to mind the very best Lovecraftian glamour. You can take a digital tour HERE. This year, they are hosting the Till Death Do We Part Masquerade Ball, held at the historic Rockafeller Building.
The Wilde Collection 
Requests the honor of your presence
on this night celebrating the union of
Love and Darkness
Join us as we hallow and evening brimming with
Frivolity, Fright, Whimsy and Woe.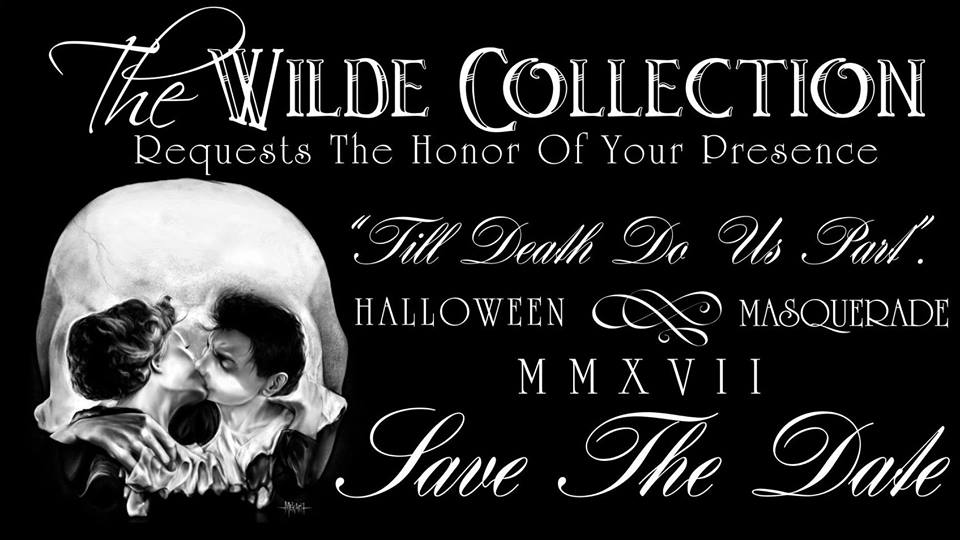 Cosplay Inspiration
A group of friends and I are all attending the Masquerade, and are incredibly excited about dressing up for the occasion. As an event that melds life and death, love and tragedy, I could think of no better inspiration than The Morrigan, a goddess of Celtic mythology who has always inspired me.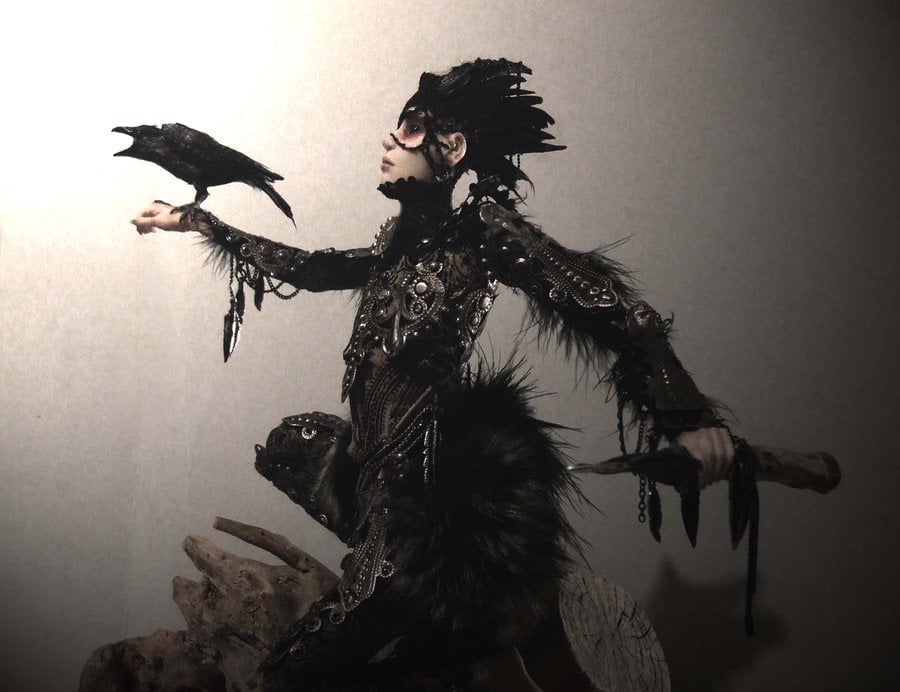 Subscribe to our newsletter!
Get Tabletop, RPG & Pop Culture news delivered directly to your inbox.
The Morrigan
A shape-shifter and trickster, The Morrigan appears in several forms throughout popular mythology. An old crone, a raven, and a war goddess, dripping in wrath and passion alike. She is usually depicted as a maiden with long flowing hair, scantily clad and wielding a weapon of some sort. The Morrigan is every inch a goddess of battle.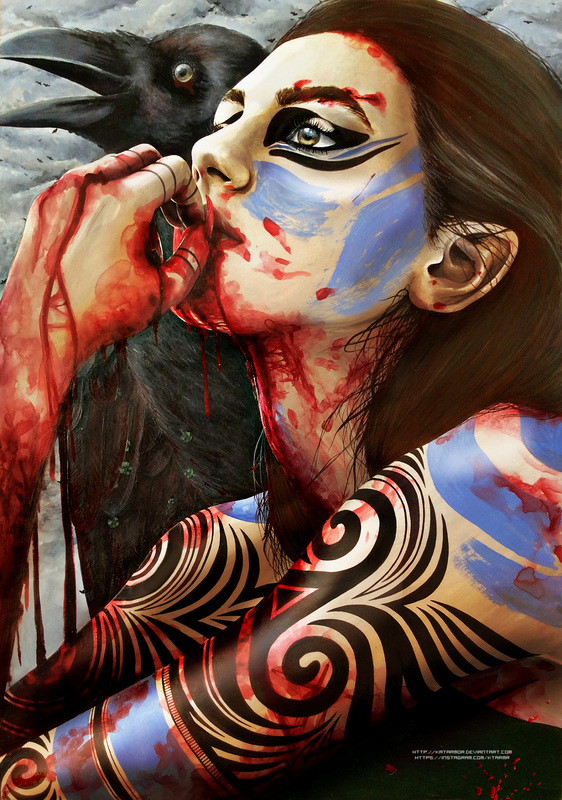 Creating the Goddess
I took to the interwebs to research this character, who I had heard described in many books and texts, but had little to no visual reference for. I discovered a gorgeous set of art pieces done about her, that completely suited the aesthetic I wanted to embody: Strength, grace, and a haunting beauty that is lethal as it is tempting. I came across this fantastic image that I will be using for makeup inspiration: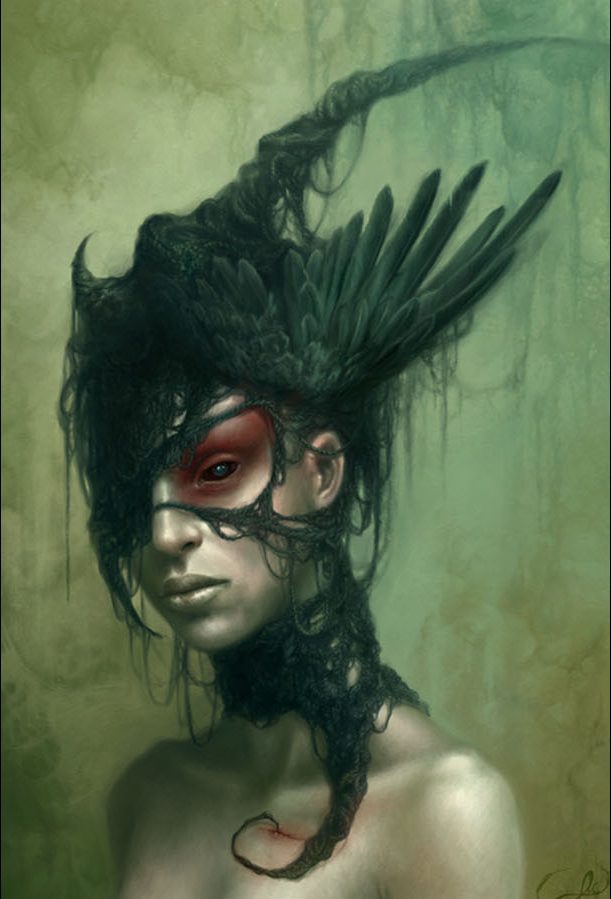 Makeup Testing
During a rare free day, I decided to take to Twitch while I tested out my idea for the makeup. I am honored to be working with local Houston artist Rudy Zanzibar Campos of RCC Creations. He will be creating makeup magic, incorporating elements of body paint and traditional makeup techniques. I had a lot of fun testing my own ideas though! Check out my makeup test images, below.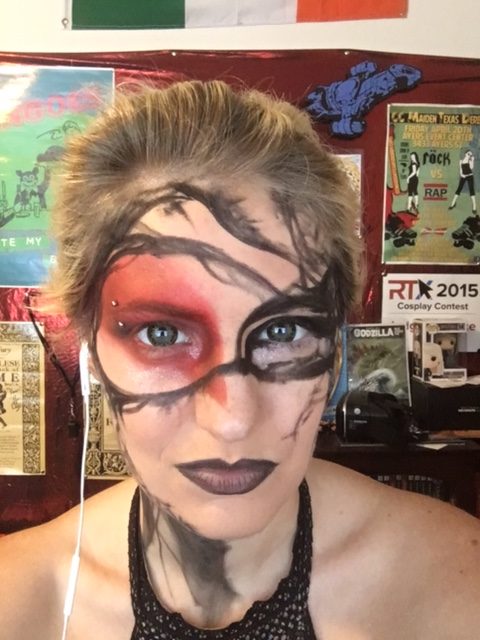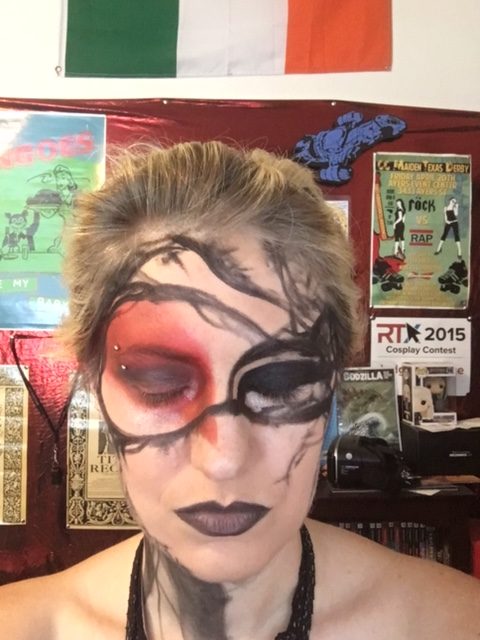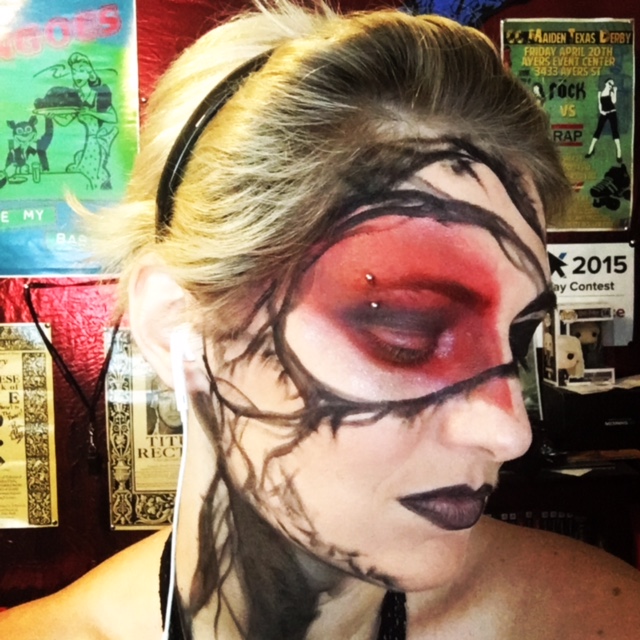 ~Join us next week for more Cosplay! Coverage~

Have a Cosplay question you would like Mayhem's Muse to answer? Send Mail here!