Cosplay Artist Spotlight: Chiefy Creates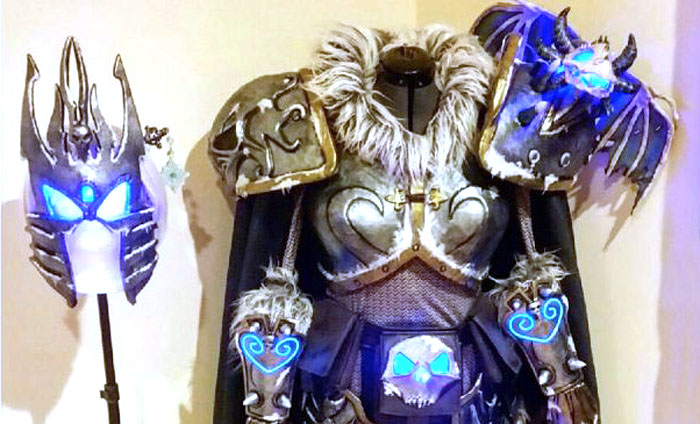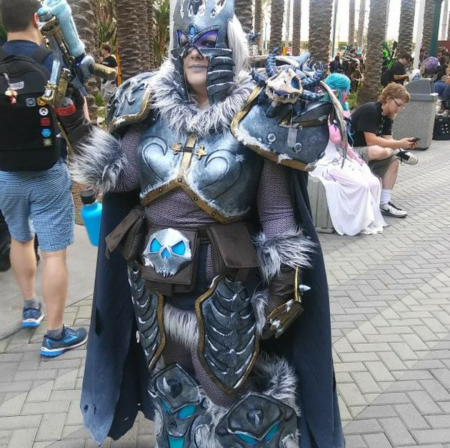 A Cosplayer Spotlight with Chiefy Creates, walking us through inspiration and cosplay builds!
Welcome to the Cosplay Artist Spotlight!
This week marks the beginning of a series showcasing Cosplayers and the construction and building process of some truly exceptional Cosplays. We've tapped some Cosplayers from the Blizzard and Warhammer communities, and prop builders. This week we're interviewing Chiefy Creates!
1. How did you get your start in cosplay, and what are your inspirations?
Chiefy: I was introduced to cosplay by a older friend of mine. Once I saw how much fun it was, I was hooked. My first costume was Anthy from Revolutionary Girl Utena, and I put it together using a thrift store bridesmaid dress and Party City wig, I was super excited for it. I've been creating cosplays for about 15 years on and off, and am inspired by complex designs and creating something I haven't done before. I learn something every time I create a new costume. I also love meeting other cosplayers and seeing what they come up with, everyone is so creative!
2. What is your strongest construction aspect?
I'm strongest at sewing but am trying to branch out to prop and armor fabrication.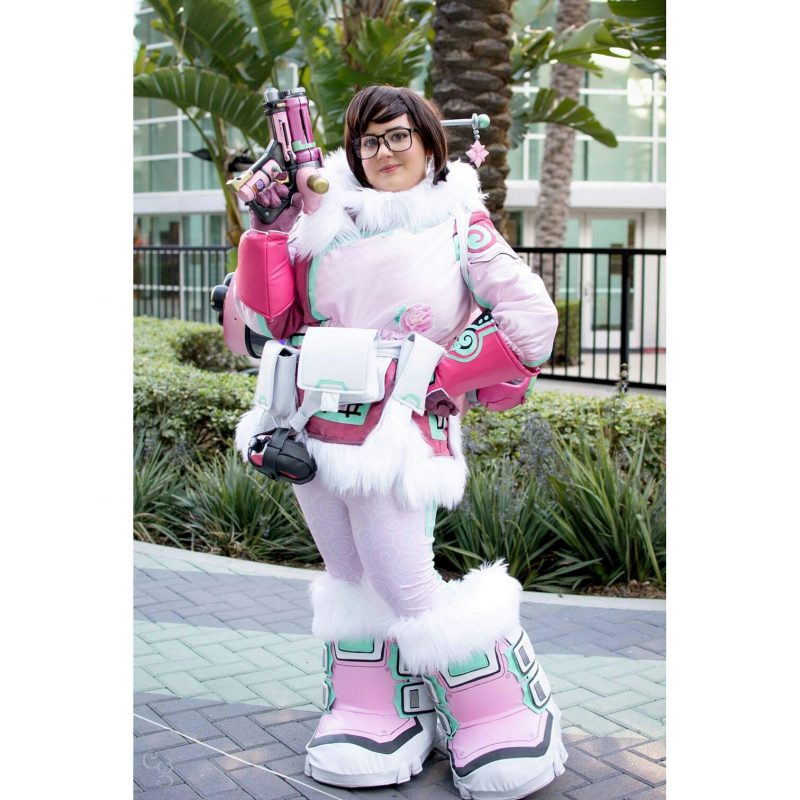 Snow Plum Mei from Overwatch photographer carlosgphotos
3. What is your favorite type of cosplay work to do?
I love costumes with giant proportions or elaborate head pieces.
4. What are your favorite completed projects, or your most popular? 
My favorite completed projects are Nanamo from Final Fantasy XIV and more recently Snow Plum Mei from Overwatch. Mei has definitely been the most popular.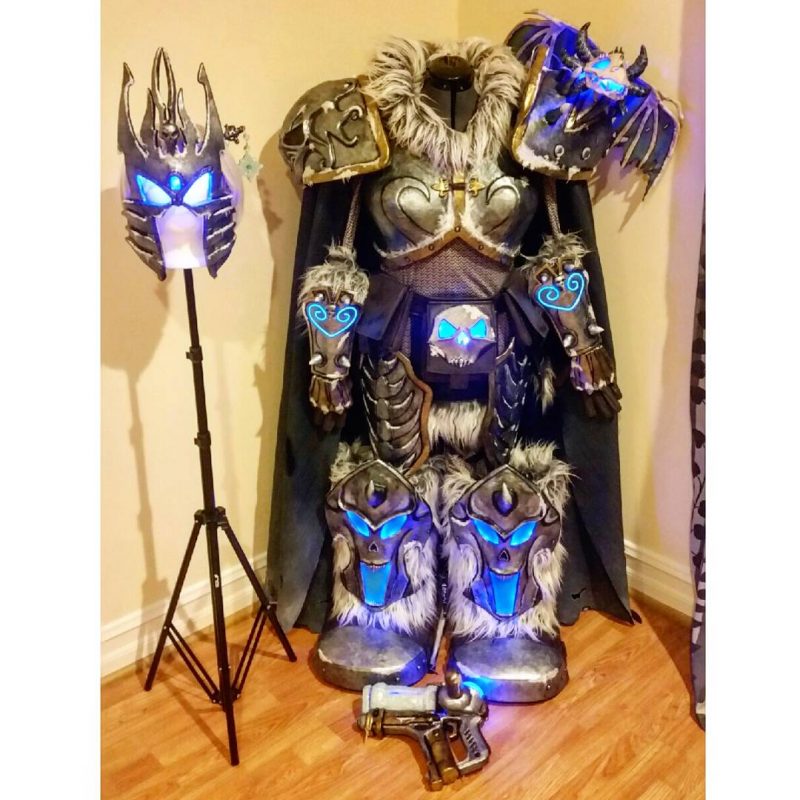 5. What material is your favorite to work with?
I have been really enjoying using thermal plastics like Thibra and Worbla. They have been my favorite to work with recently for armor and prop making.
I love My Hero Academia and Overwatch fandom's. My favorite characters for My Hero is Deku and Uraraka. For Overwatch Mei,Soldier 76, and Tracer.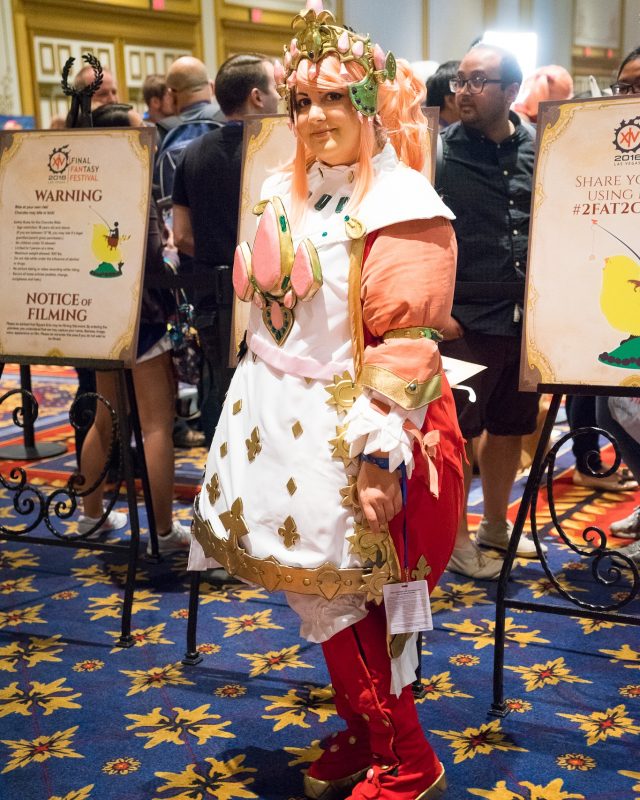 Nanamo from Final Fantasy XIV photo credit to Philip Sajor
7. What kind of games do you play? Videogames? Tabletop? Wargames?
 I play mostly RPGs and shooters. I am going to get back into table top games like D&D soon.
8. What conventions do you attend? Have you guested/spoken on panels/competed in contests?
 My favorites are Anime Festival Orlando and Holiday Matsuri. I've been a guest at a few con's in Florida and have completed in contests. The last award I won was Best Masters at Anime Festival Orlando for my Guild Marm from Monster Hunter.  I am planning on attending MegaCon in Florida and hopefully Pax East in Boston.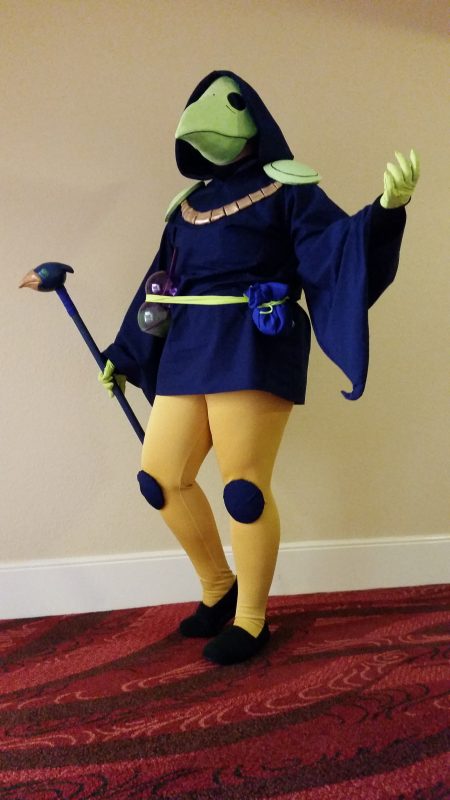 Plague Knight from Shovel Knight photo credit to Indra Rojas
11. Who are your cosplay inspirations? Whose work do you admire or aspire to? 
There are so many amazing cosplayers that I admire but to name a few that inspire me are Kamui Cosplay, Narga Lifestream, and Evil Ted Channel.
12. What are your favorite movies/shows to watch or music to listen to while you craft? 
I like having long movies with sequels like Lord of the Rings, Indiana Jones, and Harry Potter. I listen to a lot of Broadway music and Lofi Hip Hop.
13. What message do you have for people wanting to break into cosplay? What have you learned in your time working in Cosplay?
I would say start slow and work on things that make you happy. I have learned that making something I am not passionate about can feel like a waste of time, so I only work on things I love.
14. What are your social media/website links? Where can we find you?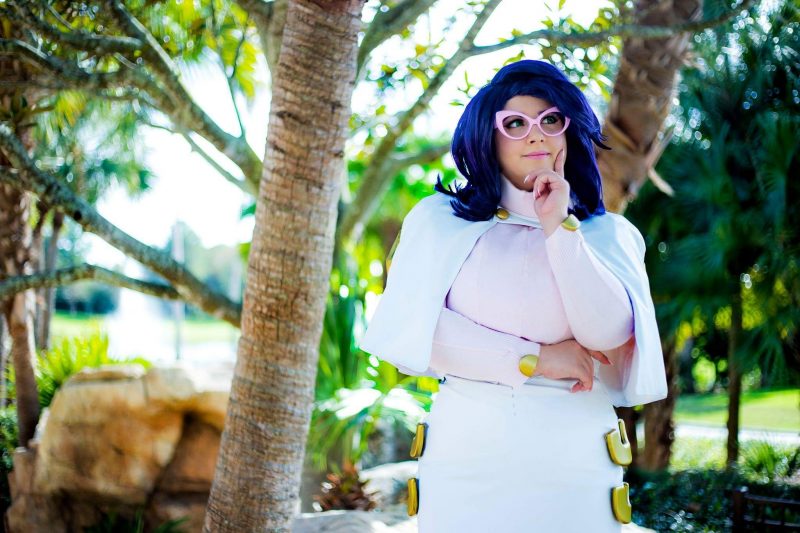 Wicke from Pokemon Sun and Moon photo credit to athenacosplay
~Join us next week for more Cosplay! Coverage~

Have a Cosplay question you would like Mayhem's Muse to answer? Send email here!