2017 – Best Resin/Metal Miniature – Winner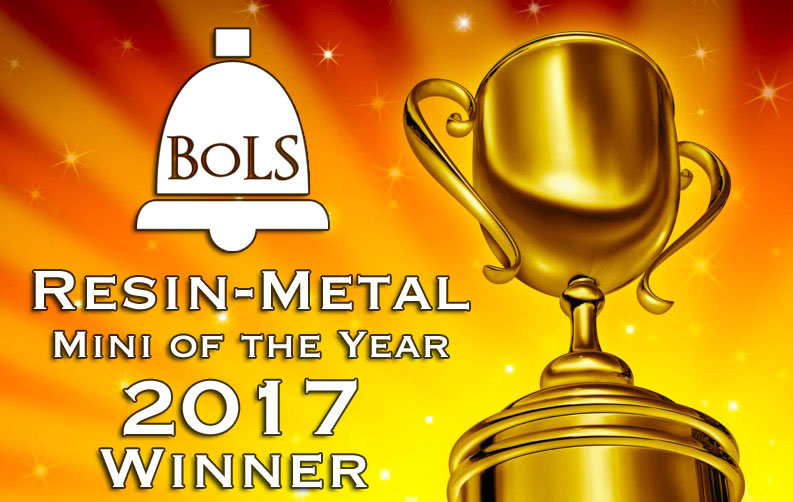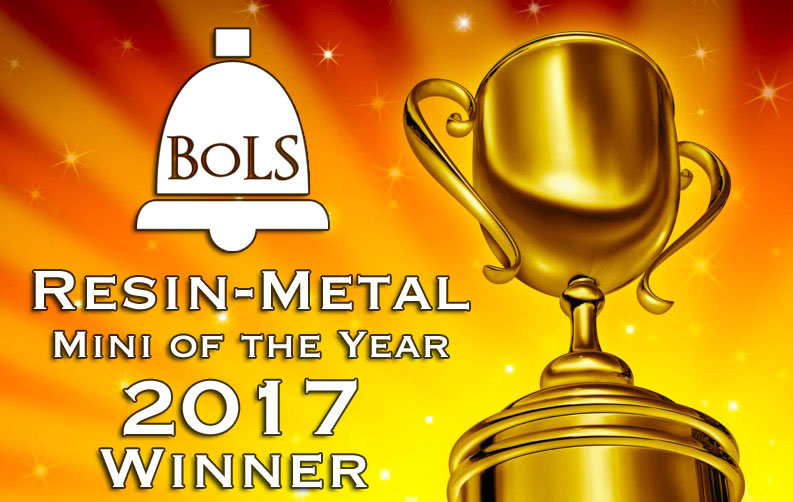 The Judges have debated and the verdict is in – come check out our pick for the Best Metal/Resin Miniature of 2017!
Last week we listed off our top picks of the year. This week we're going through our picks and selecting one to be the BoLS Pick of the Year! The fields were tough as lots of really impressive products came out this year – but, just like the Highlander, there can only be one! So let's do this.
The Finalists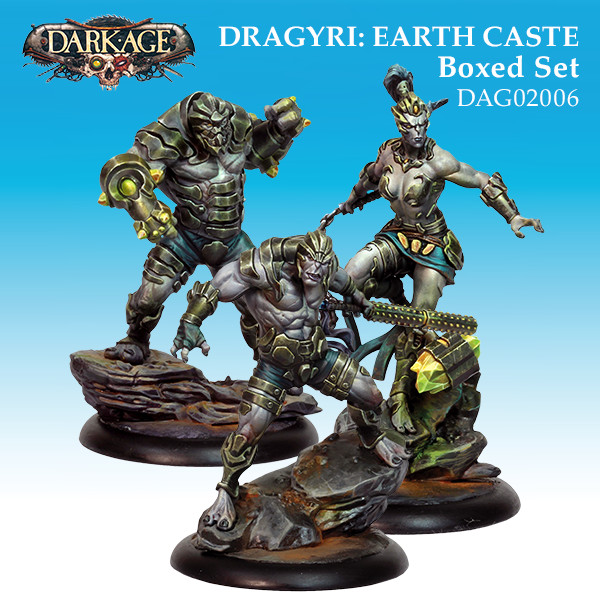 The Dragyri here are an excellent example of using the sculpt of the model to convey inhumanity. The paint scheme does a lot to help, but even without it, you can tell these guys are earth elemental humanoids. It's in the detail and the way they stand–that's why they're on this list.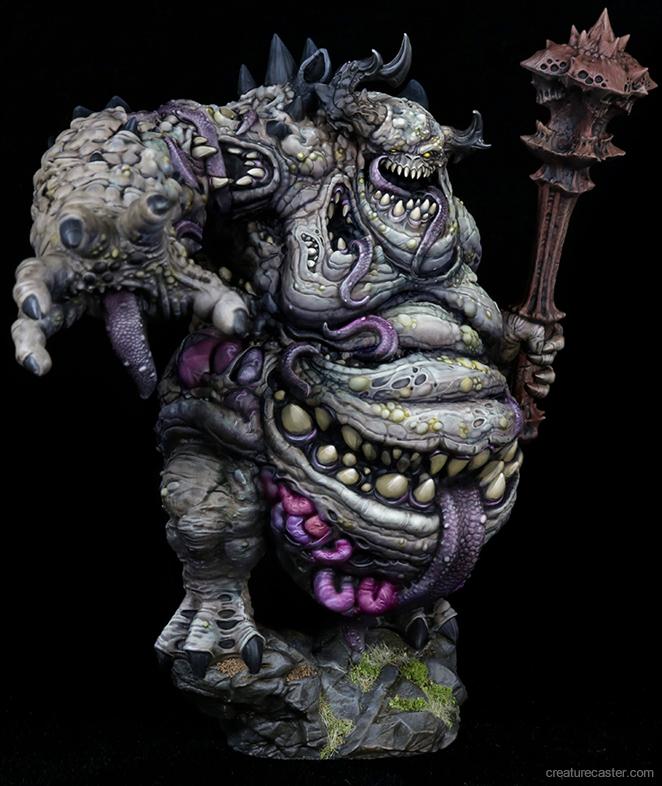 Grotesque doesn't even begin to describe it. Although, technically I suppose it might, since this big fat demon doesn't have a water feature. Even so–this guy is definitely well built–an interpretation of a theme we've seen before from everyone's favorite plague-ridden grandfather. Well-executed, and suggestive of gluttony with the myriad mouths in their smiling, snarling rictuses.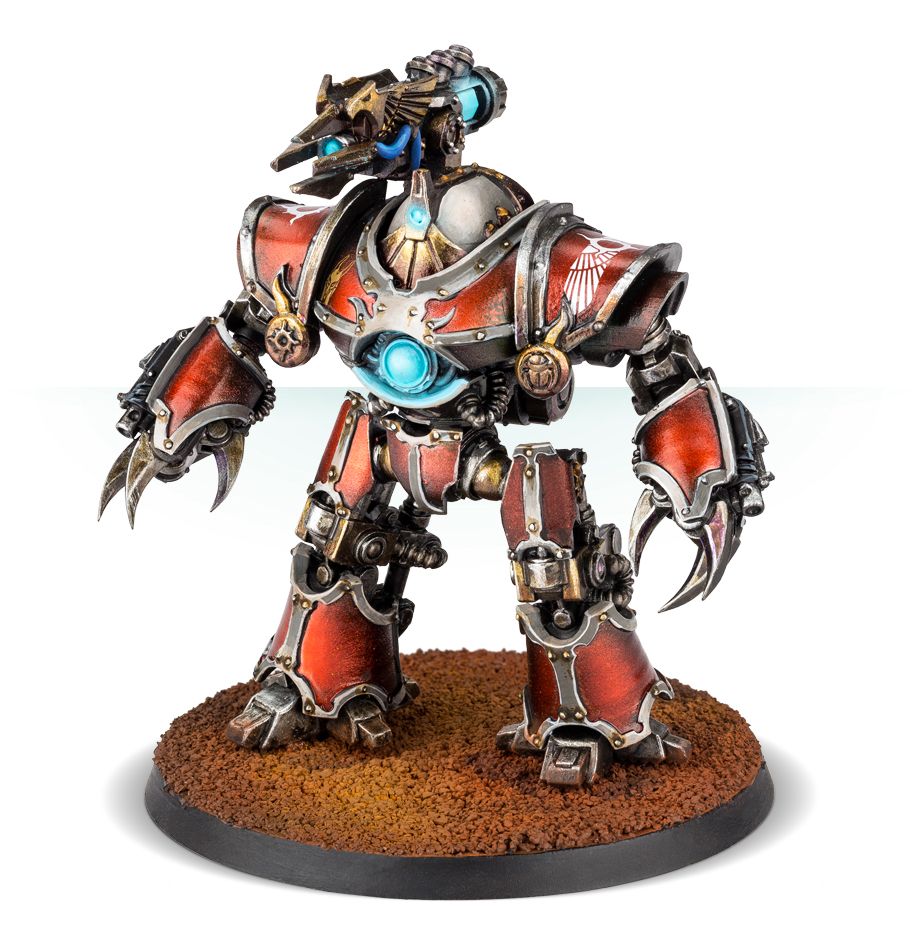 Alright, this robot is radical. Forge World has put out some pretty stellar models this year, but this one really takes the cake–it stands out for both its stylin' profile and retro-aesthetic.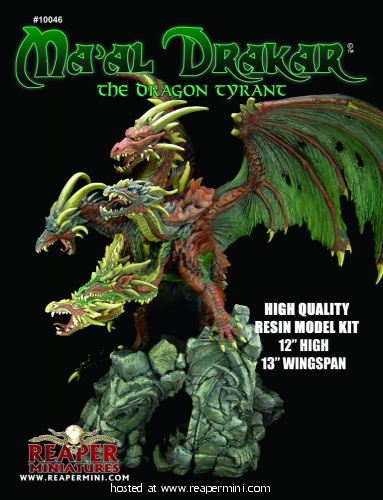 Everyone needs a five-headed dragon in their life, and this is a fantastic example of one. It takes Reaper's Dragon Design and really steps it up.
But as awesome as all these models are, there's only room for one winner. As you can see, we had some tough choices, but in the end we have:
Subscribe to our newsletter!
Get Tabletop, RPG & Pop Culture news delivered directly to your inbox.
The Winner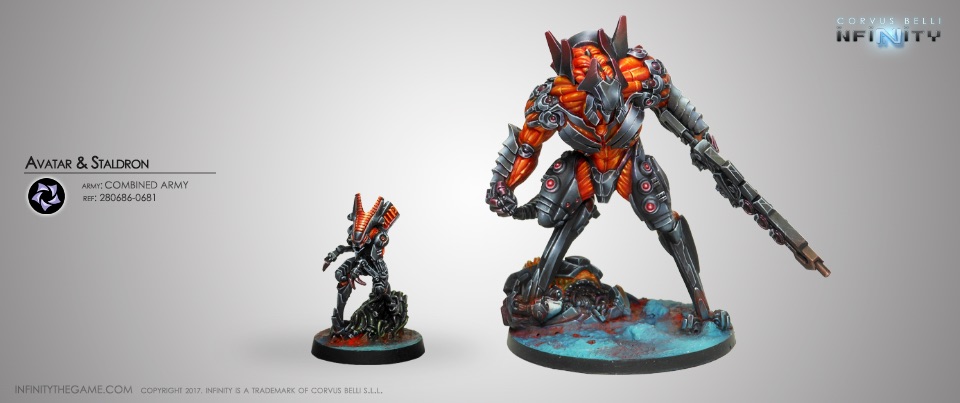 The Avatar and Stallion are some phenomenal miniatures. They really shine with their creativity–they're both beautifully sculpted, and they have a certain weight to them that tells you exactly how they'd move, how they'd strike–but where they really shine is in how well that reflects the theme of the game. Their very design kinda embodies some of the core tenets and problems of the fusion between man andachine. Flesh and metal. And the Avatar especially is a behemoth that defines both. It's one of the more unique designs we saw, in a year that had variations upon variations of the same, it was much appreciated.
Again, there are TONS of other miniatures in both resin and metal that were released this year. And if this is the quality we can expect, next year is going to be even better.
Did we get it utterly wrong? No taste at all?  Let us know in the comments below!