Paizo: Take the Lost out of The Ruins Lost Azlant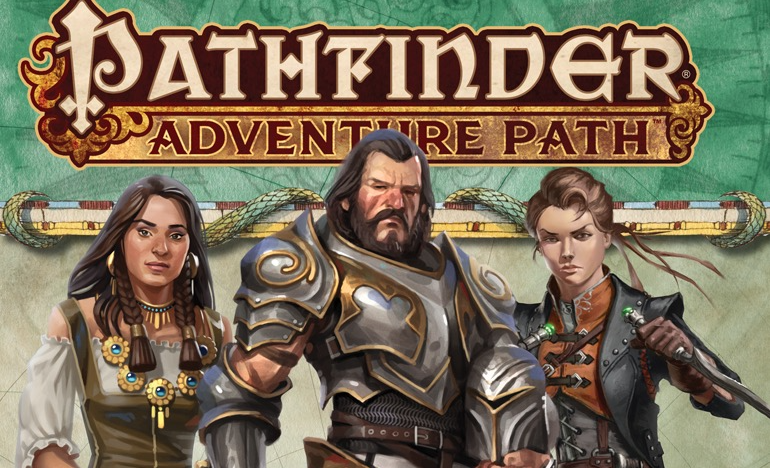 Azlant may be lost, but you don't have to be, thanks to these gorgeous maps from Paizo.
Maps have a special kind of place in any rpg campaign. They invite you to explore places, to think about it in ways you haven't before. They're a mainstay of adventures from the dawn of RPGs and well into the modern era. There's a reason for this.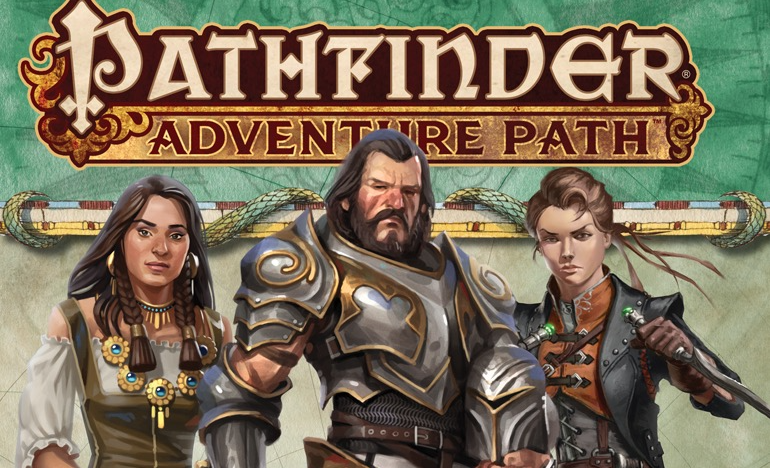 Maps invite players to adventure. They embrace that idea of discovery and exploration that lurks in the secret heart of a good adventure. They show you a whole new world, shining, shimmering, and splendid. So tell me, readers, now when did you last let your heart decide? Give it a map and it'll decide things fairly quickly. Probably because maps provide the very boundaries that your players will want to push.
via Paizo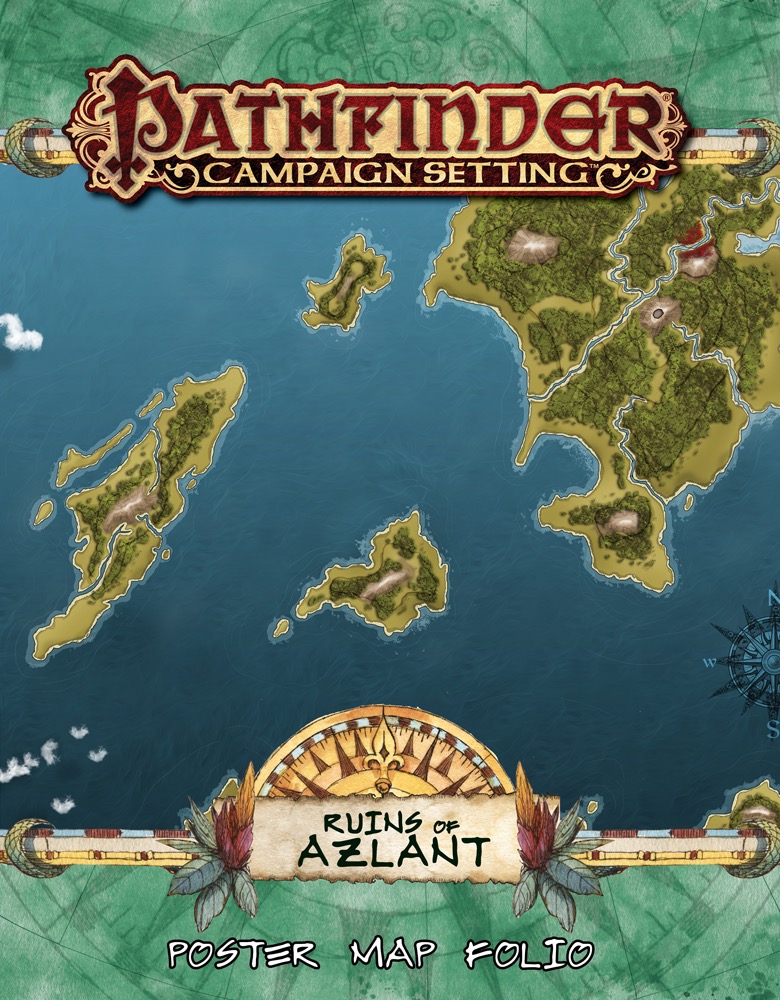 Plot a Course for Adventure!
Explore the ruins of a shattered continent, the fabled lost Azlant, with the Ruins of Azlant Poster Map Folio. Pore over masterful cartography and plan exciting adventures with these three massive poster maps designed for use with the Ruins of Azlant Adventure Path.
These huge, lavishly illustrated poster maps depict major locations found in the Ruins of Azlant Adventure Path. The first map is a player-oriented nautical map of the islands in the region of broken Azlant, where the campaign unfolds. The second map depicts the underwater town of Talasantri, and the third map, labeled to assist Game Masters, shows the islands that make up the setting for the Ruins of Azlant campaign.
Whether you're looking for a group of remote islands rich for adventure, player handouts, or an exotic aquatic locale, these beautiful maps are the perfect resource for the Ruins of Azlant Adventure Path or any fantasy campaign.
I guess you'll have to change your adventure to found Azlant if you pick these up though.
Subscribe to our newsletter!
Get Tabletop, RPG & Pop Culture news delivered directly to your inbox.