Warmachine: Gatormen New Minis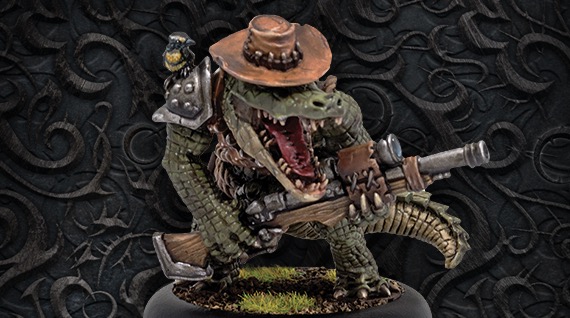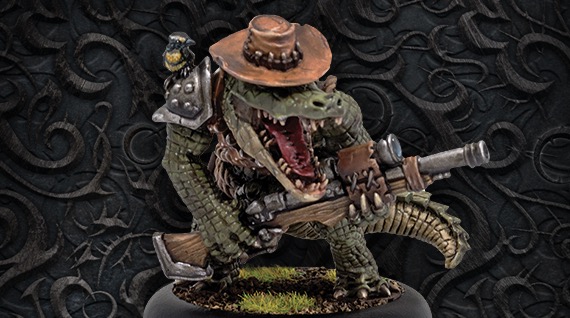 There's a bunch of new minis just announced by Privateer. Take a look: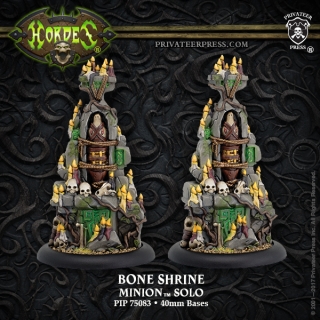 Bone Shrine $24.99
Bone shrines dotting the perimeter of gatorman territories serve as both places of worship and warnings against interlopers. Covered in votive candles and the skulls of dead offerings to the gods Kossk and Barnabas, the Lord of Blood, bone shrines are places of dark occult power.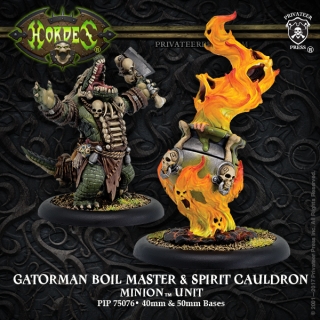 Gatormen Boilmaster & Spirit Cauldron $27.99
The boil master is terrifying to look upon as he stirs his spirit cauldron, a large cast-iron pot full of a bubbling, sickly soup of melted fat, body parts, and blood. The boil master feeds this cauldron a steady supply of dead and dying meat in order to coax forth the feral spirits of decay and death, happily chopping up any who draw near lured by the fragrant smell of the stew.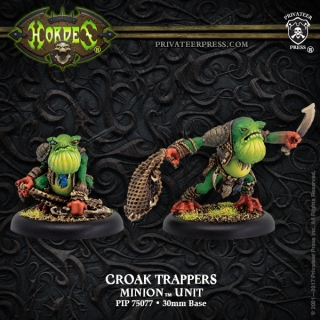 Croak Trappers $14.99 
Adapting the hunting techniques they once used to secure food for their tribes, croak trappers wield nets and daggers to bring down a new sort of prey. Prowling through stream and river to surprise their quarry, trappers hurl their nets to ensnare a victim before descending on it with a flurry of dagger blows.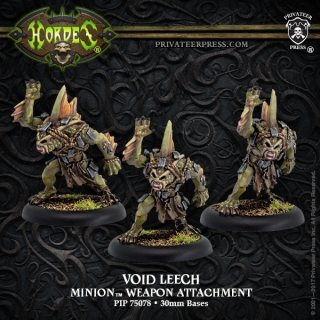 Void Leech $21.99
Subscribe to our newsletter!
Get Tabletop, RPG & Pop Culture news delivered directly to your inbox.
Crafted by a bokor from a bog trog that has displeased them, a void leech is a mindless servant to the gatormen, one covered in countless occult fetishes nailed through its flesh. A void leech creates a pocket of arcane static that enemy spells have difficulty piercing, and it can be forced to sacrifice its pitiful life force to unravel even potent lingering curses.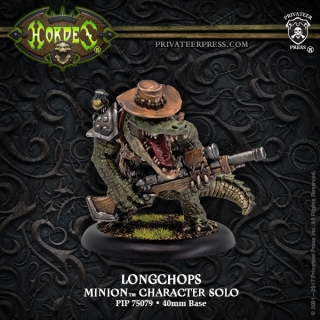 Longchops $18.99
An eccentric monster hunter from the swamp, the gatorman Longchops has earned a name for himself in the wilds of western Immoren. Constantly seeking larger and deadlier prey to pit himself against, Longchops carries a heavy rifle and a wide array of snares and traps, having adapted the techniques of humans in his search for the perfect prey.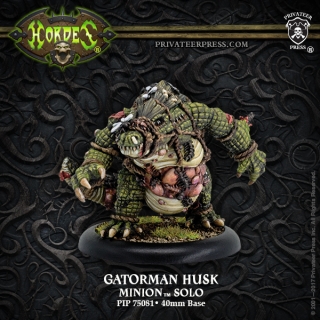 Gatorman Husk $17.99
The disgusting and bloated bodies of gatorman husks are stuffed near to bursting with all manner of venomous insects, and each new generation adds to the swarm wriggling within to distend the body ever further. Bokors direct these undead carriers at their enemies, hoping that a bullet or blade will puncture the husk's swollen flesh. Even a small rupture causes the husk to burst into a grotesque, stinging cloud of swamp flies and worse that sows panic and disease among the enemy's ranks.
~ Gator with a cowboy hat is my fave – how about you?