Arkham Horror TCG: The Forgotten Age Announced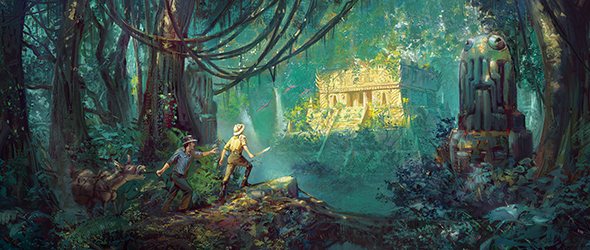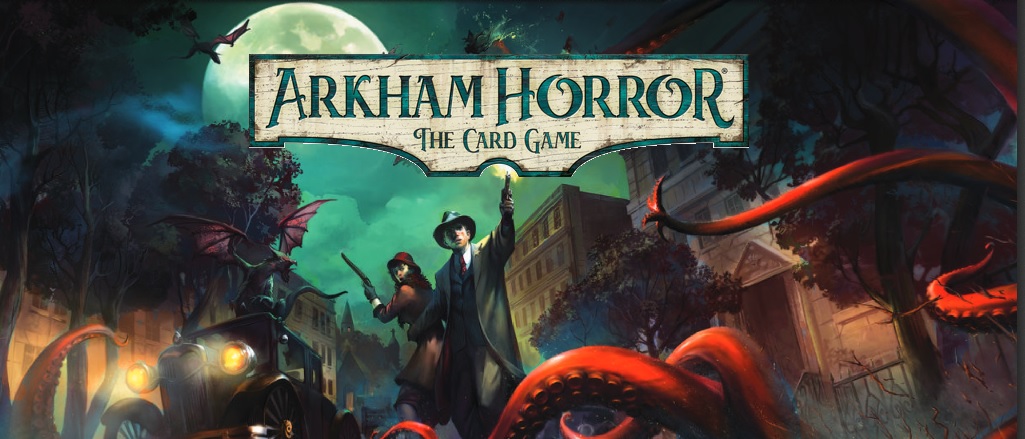 Arkham Horror: The Card Game has a new deluxe expansion on the way from Fantasy Flight Games: The Forgotten Age!
It's a brand new Mythos Cycle for Arkham Horror: The Card Game and I'm super excited about this one. AH:TCG is a game that scratches a lot of itches for me. Part adventure game, part RPG, part Deck Builder, and all Arkham Horror, it's one of my favorite games out there right now. After The Dunwich Legacy and The Path to Carcosa, The Forgotten Age marks the third Mythos Cycle in the series.
"Fantasy Flight Games is proud to announce the upcoming release of The Forgotten Age, a new deluxe expansion for Arkham Horror: The Card Game—now available for pre-order at your local retailer or on our website here!

In The Forgotten Age, one to four players embark on a scientific expedition to the rainforests of southern Mexico with five new investigators, as well as an incredible eighty-seven scenario cards and sixty-four player cards (two copies each of thirty-two distinct cards). Here, you and your team will venture deep into dark rainforests and forbidden caverns in two new scenarios, which form the beginning of a new campaign for your investigation team as you step back into The Forgotten Age. "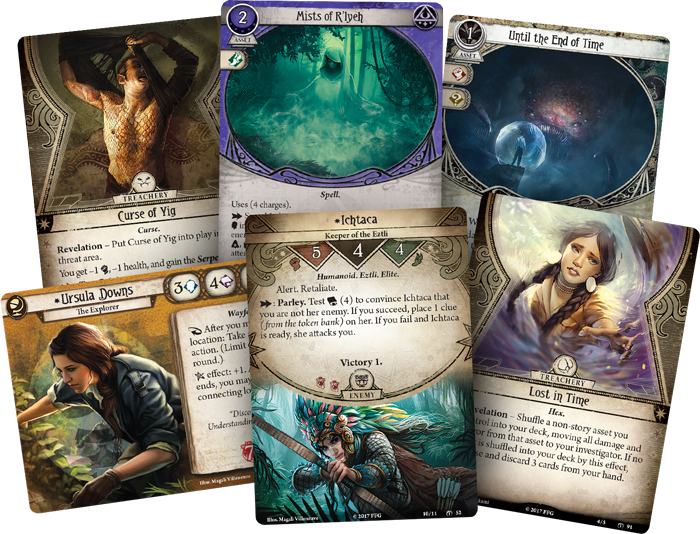 New Mechanics & New Dangers
This new campaign starts with an expedition into the rainforests of southern Mexico that is on the hunt for a lost Aztec city-state. To represent this, this expansion is introducing a new mechanic in the form of an Exploration Deck along with a new mechanic Explore.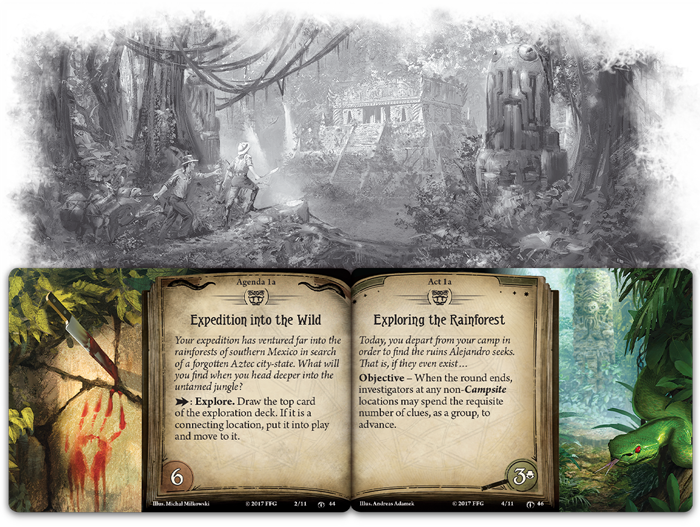 The Exploration Deck is filled with singled-sided locations, a change from the typical location cards. These can only be drawn as part of an Explore action. However, not all cards in the Exploration Deck are locations – the jungle is a treacherous place and to represent that there are, you guessed it, treachery cards!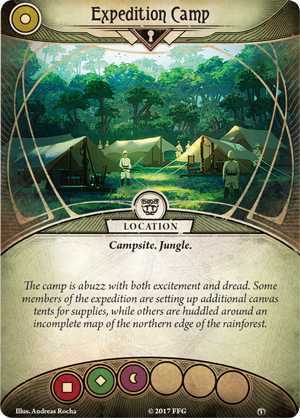 The Investigators will have a campsite that they can start from.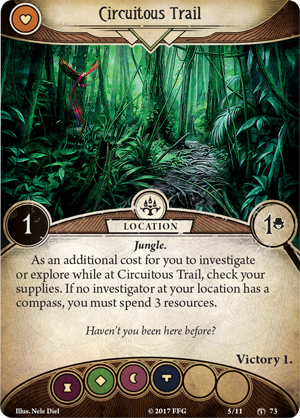 Subscribe to our newsletter!
Get Tabletop, RPG & Pop Culture news delivered directly to your inbox.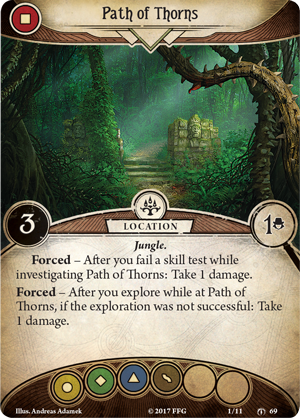 As they Explore, more locations are revealed. These are where they will find clues to advance the act deck like normal.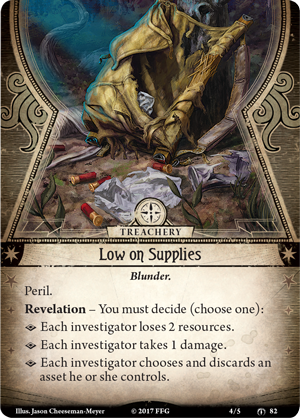 But also waiting for them will be Treachery Cards!
New Investigator – Ursula Downs
Fans of the Arkham Horror games might recognize Ursula Downs already. She's got quite the story in the Investigators of Arkham companion book. But this fearless leading lady is making her AH:TCG debut with this new deluxe expansion!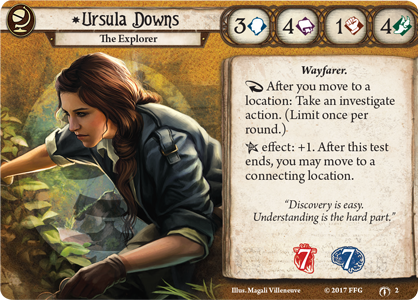 She boasts a high Lore and a high Agility score – as one would expect from an investigator that explores the jungle. She favors brains over brawn when it comes to dealing with challenges and her surefooted movement is reflected in her unique ability. Ursula will be a great asset in this campaign as she can get a free investigate as she moves to a location – and free actions are awesome in AH:TCG! But traveling around the deep rain forest is alone is a good way to end up missing, dead or worse…That's why you should always bring a friend!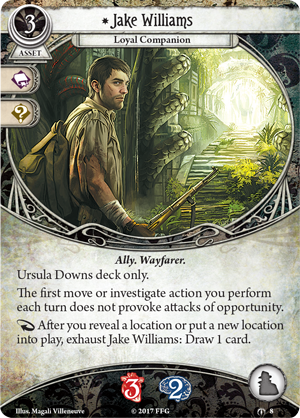 Jake Williams is literally her Loyal Companion – it says so on the card! He's a great ally to have around as he synergizes with Ursula very nicely. Being able to get some card draw going as you're moving around to new locations is a fantastic way to get your investigator going. For one action, you could move, get a card and investigate – Now that's some action economy! But Ursula's got a weakness, too…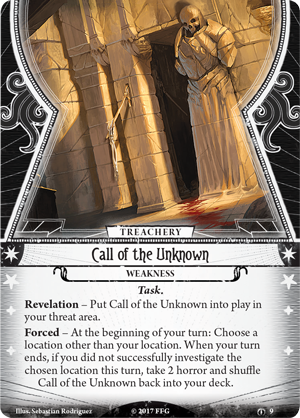 Call of the Unknown is going to be a sticky thorn in her side. She can never truly discard it either. Maybe it's just her innate sense of wanderlust that drives her to keep exploring – more maybe it's something more sinister.
The Forgotten Age is up for Pre-Order now, unfortunately we don't have a release date set yet…If we had to speculate we'd expect sometime later this year, after the Path to Carcos Cycle gets it's final pack. Or perhaps after GenCon!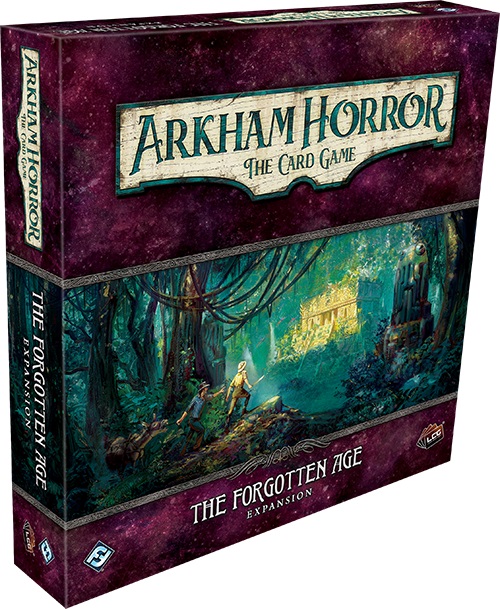 "We think we know the history of the Earth, but there are secrets that lie beyond our reckoning and truths that could undo our entire understanding of the universe. When renowned historian Alejandro Vela discovers one of these secrets, the ruins of an ancient and forgotten Aztec city, it sets into motion a plot that could unravel the very fabric of time.

The Forgotten Age is the third deluxe expansion for Arkham Horror: The Card Game. Here, your team of investigators embark on a scientific expedition to the rainforests of Southern Mexico in two new scenarios, each of which can be played as a standalone adventure or can act as the beginning of a new campaign for your team. This expansion introduces five new investigators to Arkham Horror: The Card Game along with sixty-four player cards and eighty-seven encounter cards, including an all new exploration deck that presents new challenges for you to overcome as you find yourself falling into The Forgotten Age."
Welcome to the jungle…