Star Wars: Legion Organized Play Events & Dates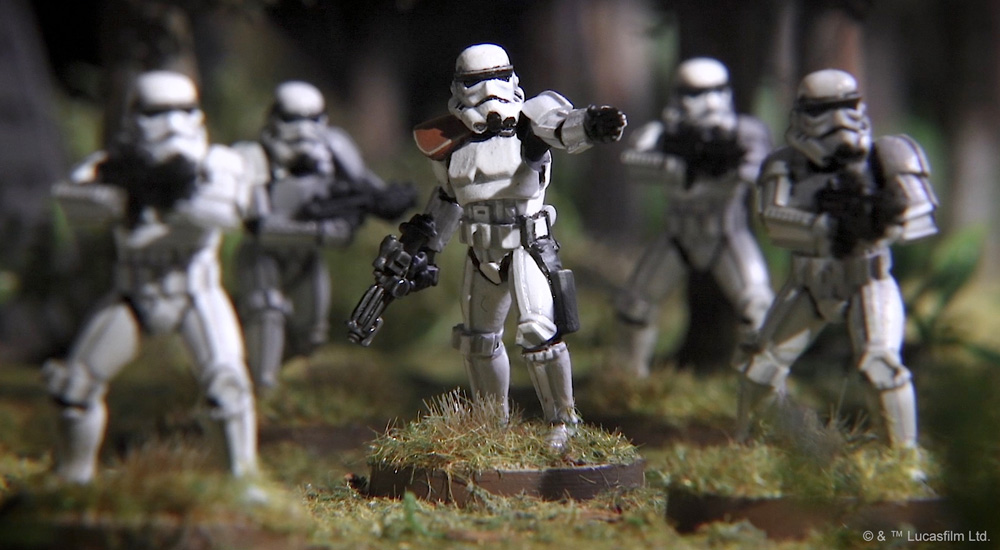 The Fantasy Flight Games team is on top of Star Wars: Legion with a whole batch of events & dates for Organized Play!
The Organized Play Events from Fantasy Flight Games have been a great source of community for participating players. Their World Championships attract a lot of attention from players and fans of their respective games. It shouldn't be a surprise to see that Star Wars: Legion is getting the same treatment.
via Fantasy Flight Games
In-Store Early Demos. Beginning March 8th, two weeks before the official release, select retailers will offer demos of the game, where you can see the miniatures and learn the basics of movement and combat. (More details to follow on February 12th.)

Launch Weekend. Immediately upon the game's release, from March 22nd to March 25th, participating retailers will host three Launch Weekend activities, rewarding participants with commemorative prizes and the opportunity to claim the store for either the Galactic Empire or Rebel Alliance. (More details to follow on February 26th.)

Legion at AdeptiCon. AdeptiCon will be hosting its own Launch Weekend activities, along with a series of other activities that make the convention an exciting opportunity for players looking to dive into Legion head first and bring their experiences back to their local communities. (More details to follow on March 5th.)

In-Store Events. The in-store events at your local game store are the foundation of Star Wars: Legion Organized Play. Show up, participate, and play. These events kick off with the Star Wars™: Legion Recruitment Kit, which offers you the flexibility to run a weekly league, single-day events, or casual gaming. (More details to follow on March 12th.)

Championship Events. There are many ways to enjoy your Legion battles, and players looking to test their skills against the galaxy's best commanders will enjoy Championship Events. These large, spirited events offer top-level competition, as well as a path to the Star Wars: Legion World Championships! (Details to follow in April.)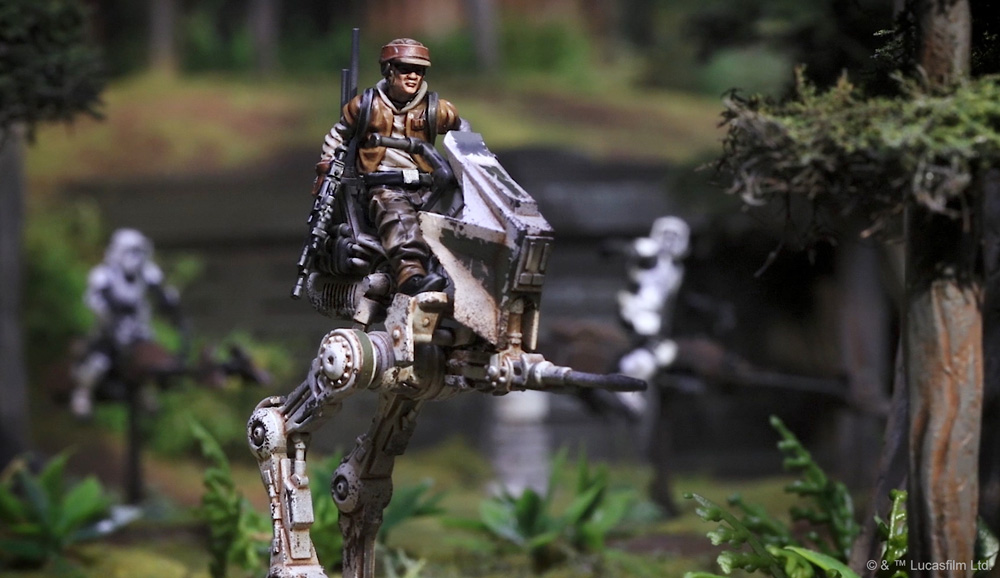 The game isn't even out yet and FFG already has plans for a slew of Organized Play Events. Folks who are curious about this new game are going to have lots of opportunities to see it and play it thanks to these types of events. Keep in mind, these events are all geared for the Tournament Player only – casual players who are just interested in a new tabletop miniatures game that happens to be Star Wars (!!!) are going to be able to dive right in as well.
Subscribe to our newsletter!
Get Tabletop, RPG & Pop Culture news delivered directly to your inbox.
If you're curious about the game we did get a demo of it at GenCon 50:
But we also encourage you to hit-up your FLGS for a demo and plan to check out a launch weekend event, too! The official release date is March 22nd – are you ready for it?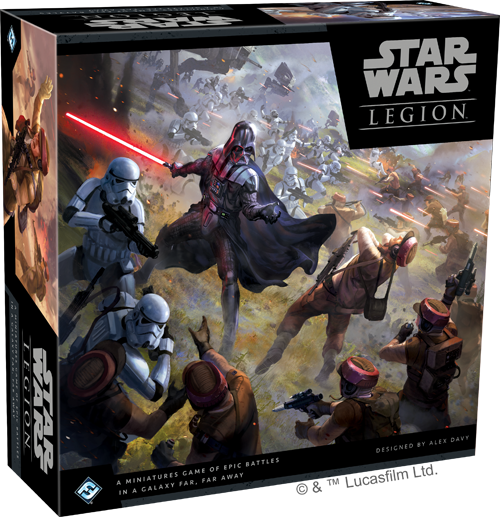 Star Wars: Legion invites you to enter the ground battles of the Galactic Civil War as the commander of a unique army of miniatures filled with troopers, powerful ground or repulsor vehicles, and iconic characters like Darth Vader or Luke Skywalker. While innovative mechanics for command and control simulate the fog of war and the chaos of battle, the game's unpainted, easily assembled minis give you a canvas to create the Star Wars army you've always wanted to lead into battle—whether you fight for the monolithic, oppressive Galactic Empire or the ragtag Rebel Alliance.
The Hyper-drive Train has left the station!