ToyLand: Hasbro is Offering a 4′ Long Version Jabba's Barge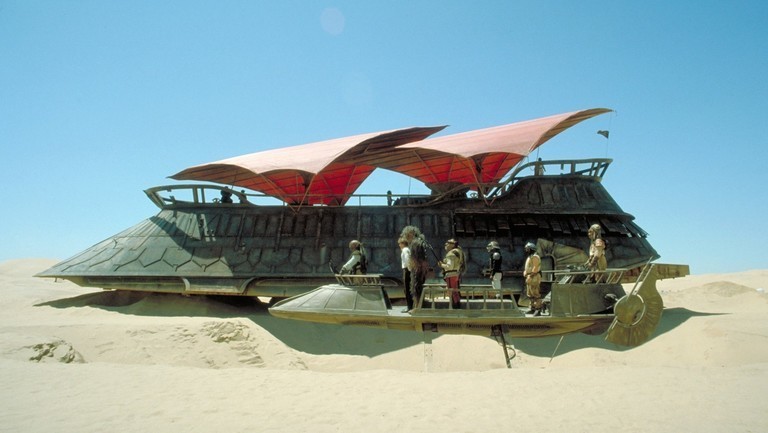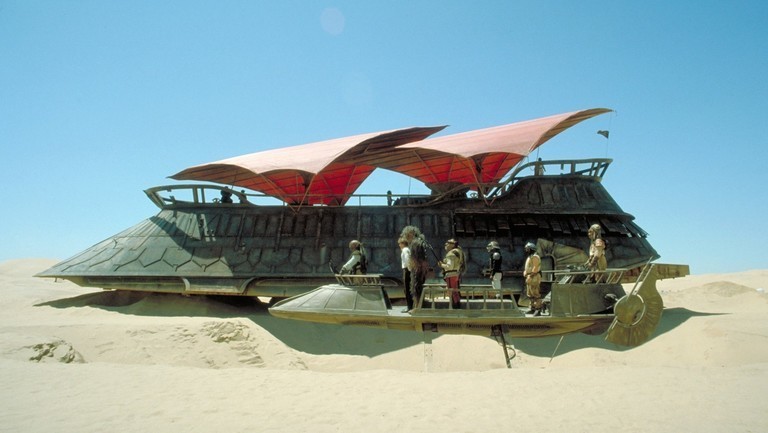 Hasbro has announced a new ENORMOUS option for collectors – a crowdfunding platform called HasLab.
HasLab will be producing high end, super detailed pieces for collectors that are too costly to put into mass production. Based on their first offering expect big things.
Their first project: Jhetanna, Jabba's luxury sail barge seen in Return of the Jedi. The vessel is 30 meters long and can transport up to 500 passengers on its three decks. The scale reproduction will be 4 feet long and will accommodate 3.75″ scale action figures (the same scale as Hasbro's Vintage line). It comes with a book that will include the details of the design and production of the scale model and the set piece from the movie.
49.35″ long; 14.64″ wide ; 17.01″ tall
Weighs 13.89 lbs
Includes 3.75″ Jabba
Accessible interior/exterior decks
Two soft-cloth fabric sails
Jabba's Sail Barge: Behind the Workbench 64-page booklet
Limited edition packaging with a HASLAB seal of authenticity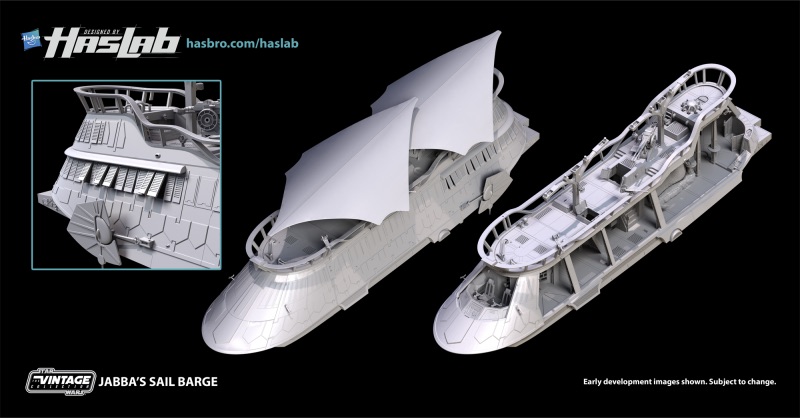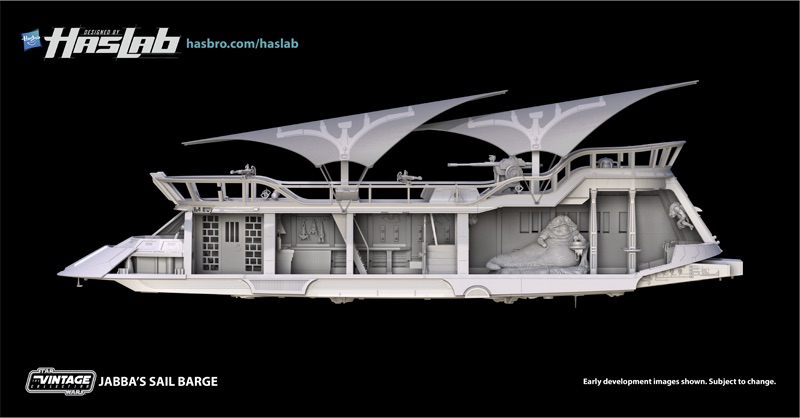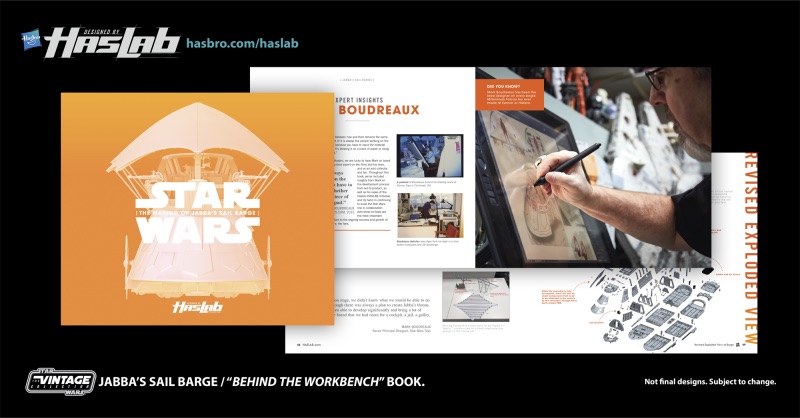 Hasbro is requiring 5,000 pre-orders before April 13th to launch the barge into production, so if you want one be sure to back the project and convince all your friends they need one too. If it gets funded the barge estimated ship date is February of next year.
What do you think about Hasbro's choice to get into crowdfunding?