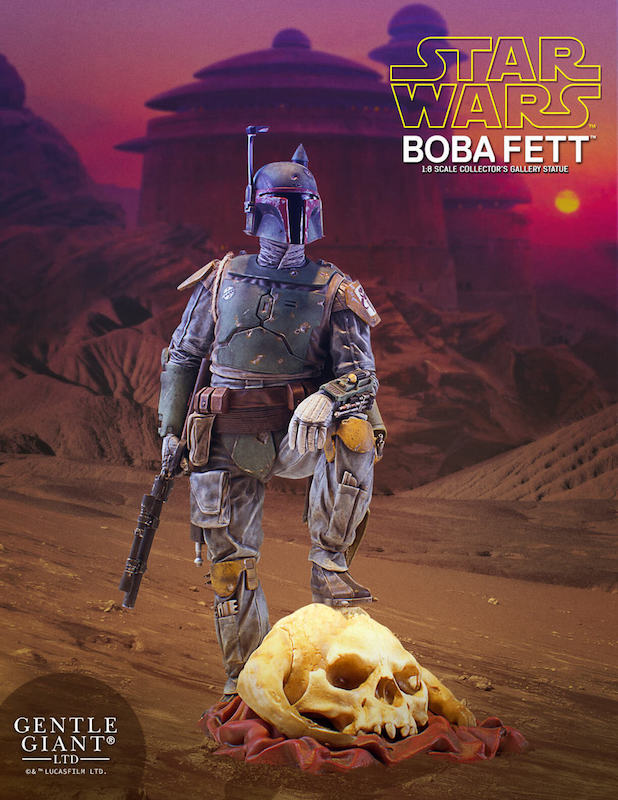 This rendition of the infamous bounty hunter stands proudly atop a Wampa skull.
This is the the latest statue in Gentle Giant's 1:8th Bounty Hunter series, which also includes Bossk, IG-88, and Zuckuss. The bounty hunter wears his signature Mandalorian armor from the Empire Strikes Back era, and carries his trusty blaster and rifle. The statue has some great details including battle damage that "tells a story, every chip in his paint is another victory for this ruthless hunter." He shows his hunting abilities with his latest kills: a giant Wampa and some trophies taken off some unlucky Wookies.
Each statue is hand painted, individually numbered, and comes with a certificate of authenticity. It's a great addition to any Star Wars or Fett collection.
1:8 scale
Wampa skull base
Hand painted poly-resin
Highly detailed
Includes braided Wookie scalps made of fibers
Individually numbered with certificate of authenticity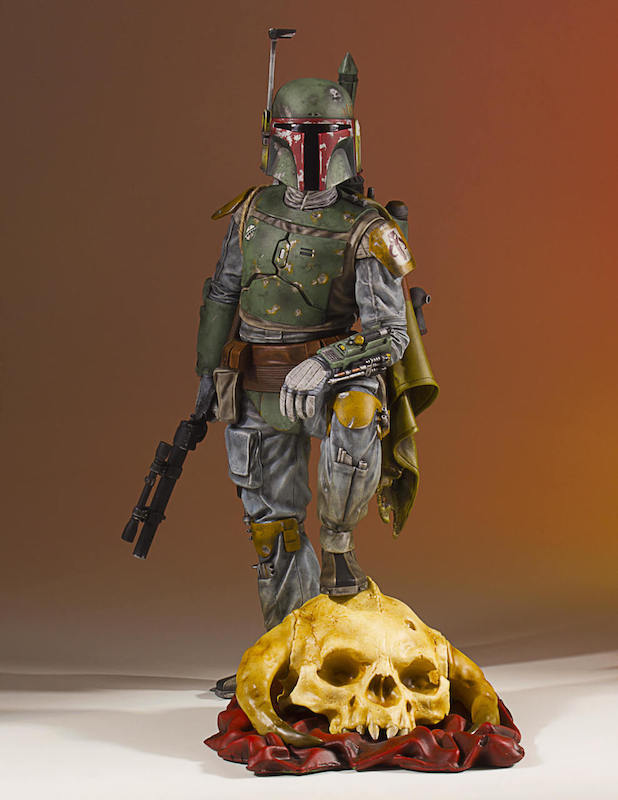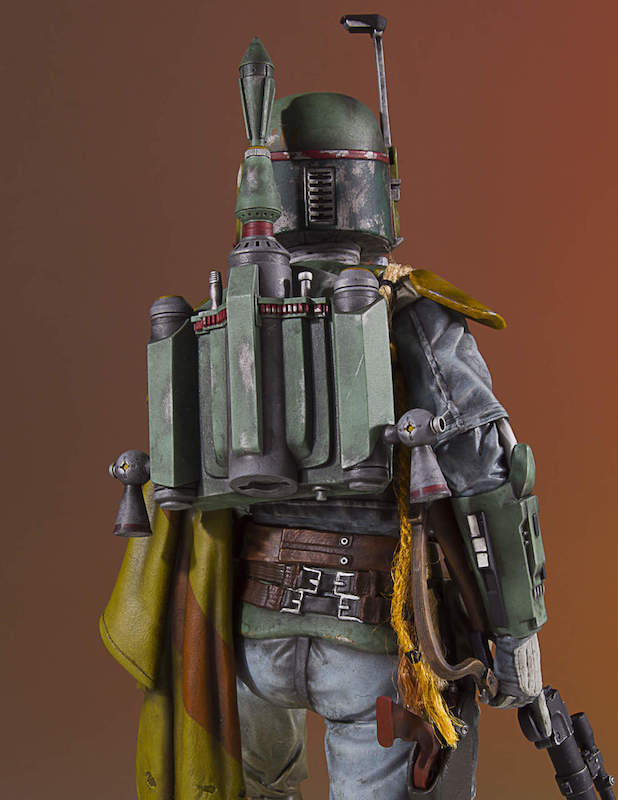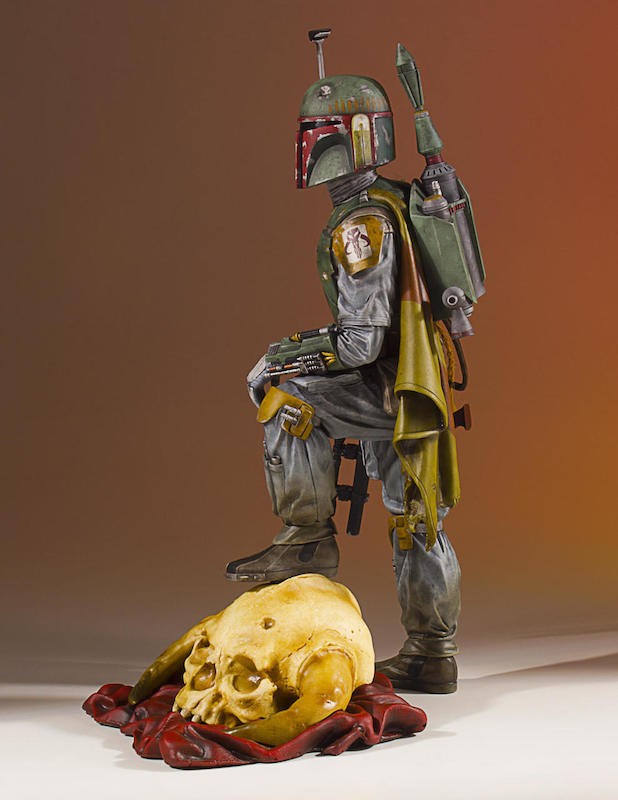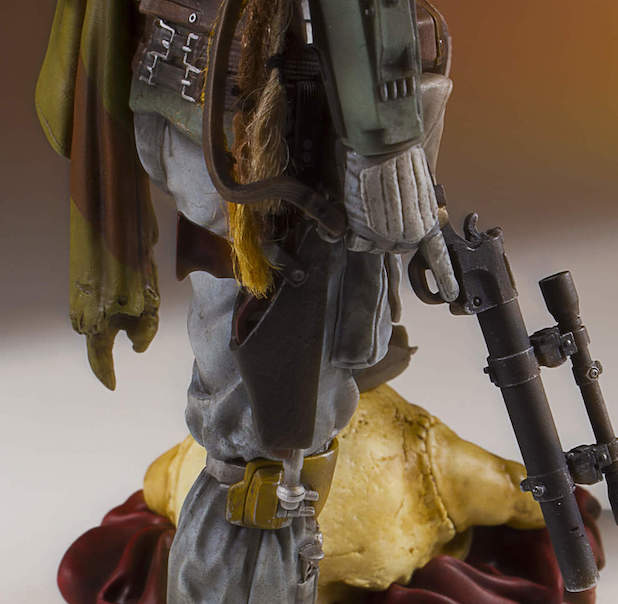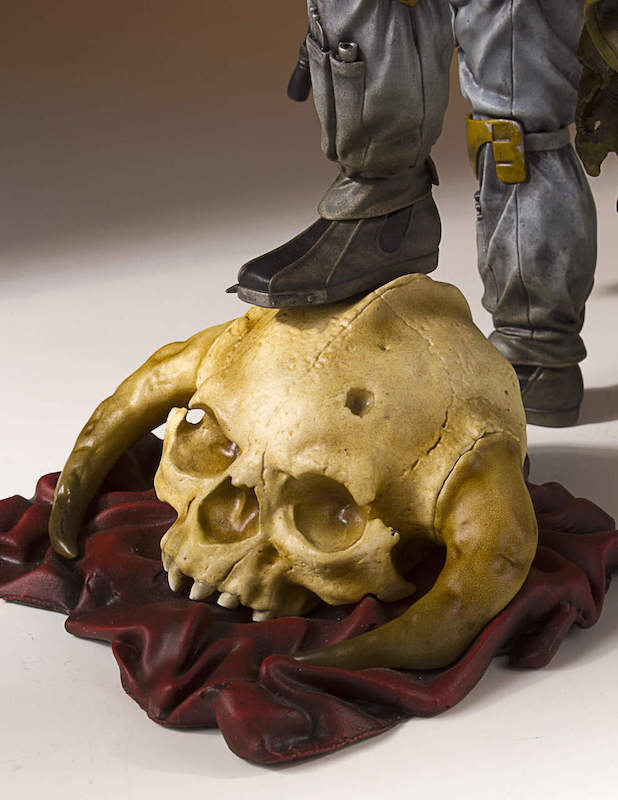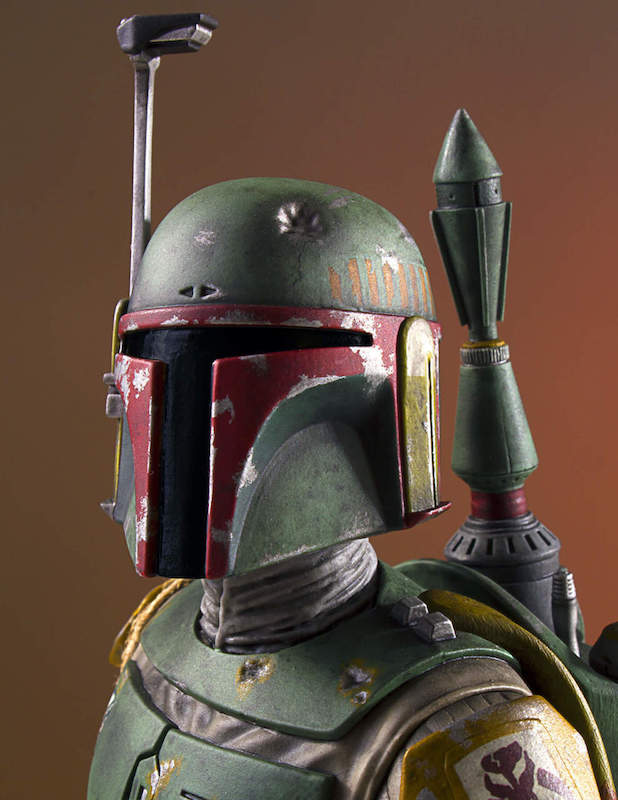 Pre-orders are open now, with an estimated delivery date of September 30th of this year.