Lock & Load 2018 Registration Opens Today!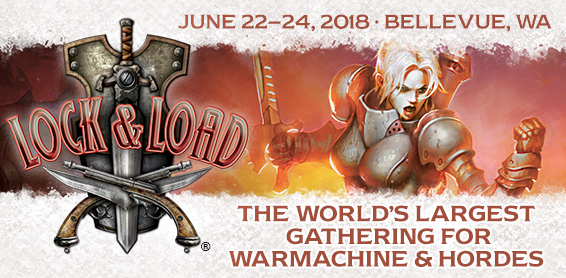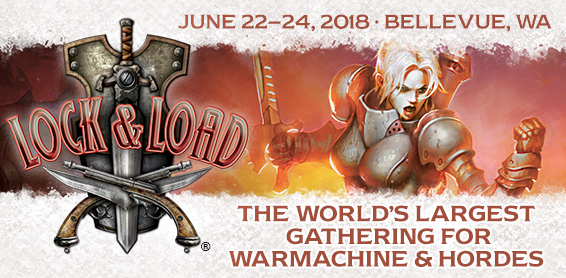 Lock & Load GameFest 2018 event registration begins TODAY, March 21st, at 1 P.M. Pacific Standard Time!
The complete list of events can be found here:
Today, you'll be able to register for events while buying your badge here:
Privateer says:
If you've already bought your badge, you received an email at that time with instructions about making an account to log back in later; if you followed those instructions, head over to https://privateerpress.regfox.com/lock-load-2018 and log in so you can register for events. If you didn't set up your account at that time, we recommend hitting the 'resend confirmation' link at the top of the page and go from there!
Review the Lock & Load 2018 Event Schedule and plan out which events you would like to attend. If you have a list of preferred events prepared ahead of time, registration will be as simple as just checking a few boxes. Please be careful not to double-book yourself; make your list and then check your event times twice!
Registration Details
At approximately 1:00 P.M. Pacific Time, March 21st, event registration will become available.
Once you have registered and logged in (or, if you're just signing up, as part of your initial process), click the events you wish to as pictured below:
On this page, you will see a list of only those events that require registration. Don't worry; Lock & Load 2018 is going to be jam-packed with hangouts, stage events, and surprise appearances in the Privateer Press Store. If an event does not appear to have a checkbox on the registration page, that means you don't have to sign up for it in advance!
If an event is full, you will have the option to be added to the corresponding wait list.
Subscribe to our newsletter!
Get Tabletop, RPG & Pop Culture news delivered directly to your inbox.
Once you have selected all the events you want to register for, as well as any events you would like to be wait-listed for, hit the "Save" button at the bottom of the screen. If you have already purchased your badge, no additional payment is required.
And there you have it: your registration is complete!
If at any point you decide to change the events you're registered for, log back in to the registration website and edit your selections.
If you have any questions about registration, feel free to contact Privateer at [email protected].
~ Get registered before it fills up!