ToyLand: Hasbro Reveals Khetanna Prototype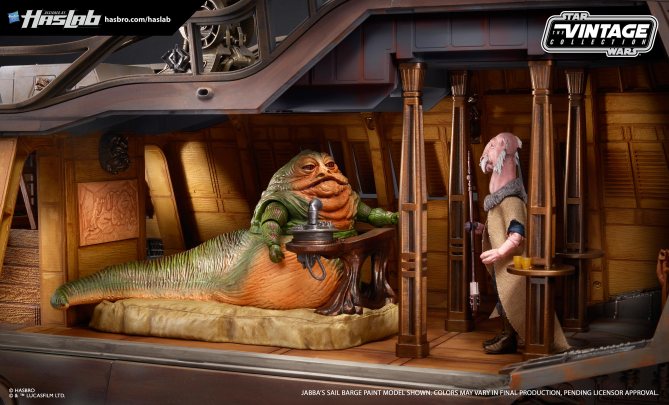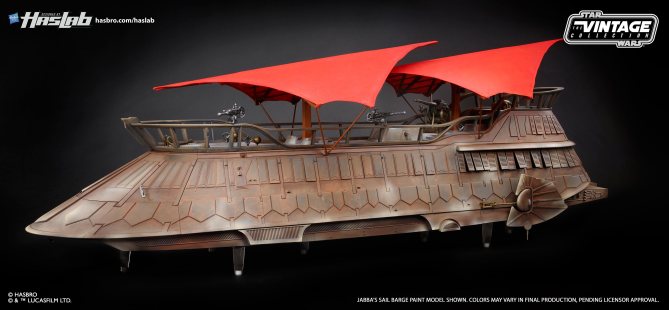 Back in February we got a look at 3D renders – now we have photos of a realized prototype.
Hasbro's crowdfunding platform, and it's first huge project, were announced together in Q1. The toy company is hedging their bets on a 4' long recreation of Jabba the Hutt's sail barge from Return of the Jedi – it is based on the production model used in the movie – as their first foray into crowdfunding production.
It is also the largest Star Wars toy the company has ever made.
https://youtu.be/YsnVSmHNsuQ
49.35″ long; 14.64″ wide ; 17.01″ tall
Weighs 13.89 lbs
Includes 3.75″ Jabba and Yak Face
Accessible interior/exterior decks
Two soft-cloth fabric sails
Jabba's Sail Barge: Behind the Workbench 64-page booklet
Limited edition packaging with a HASLAB seal of authenticity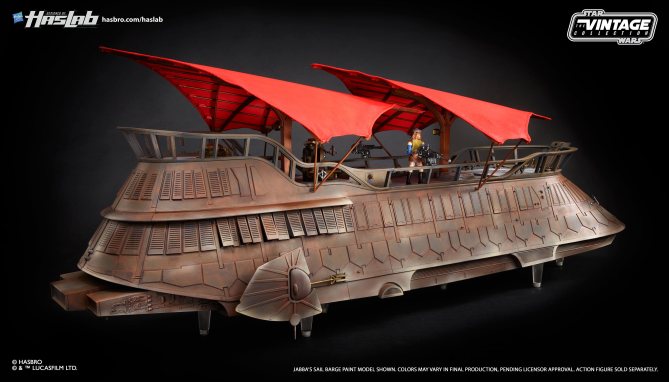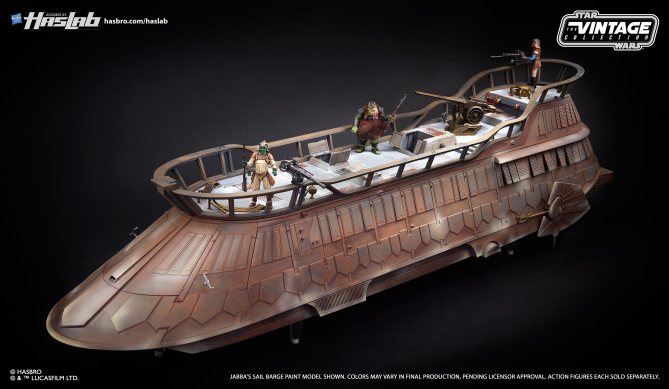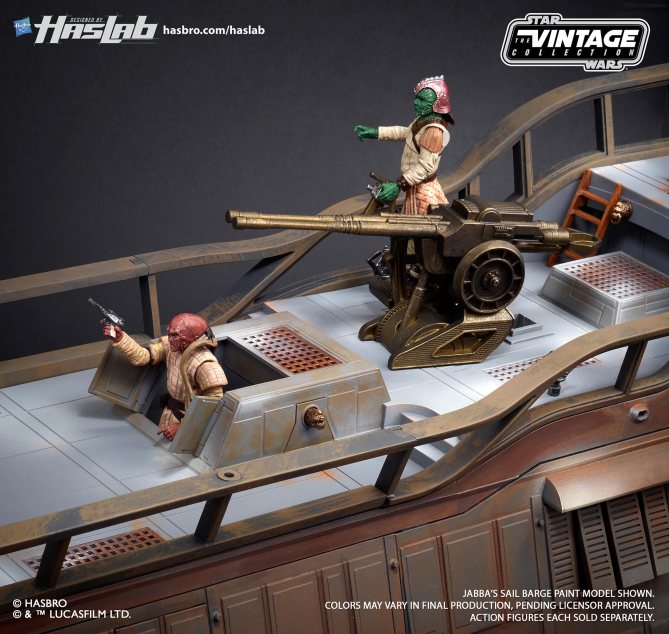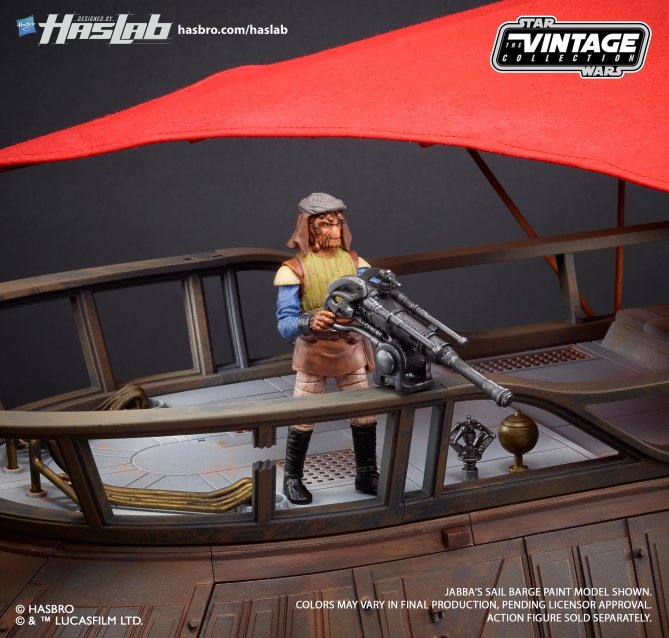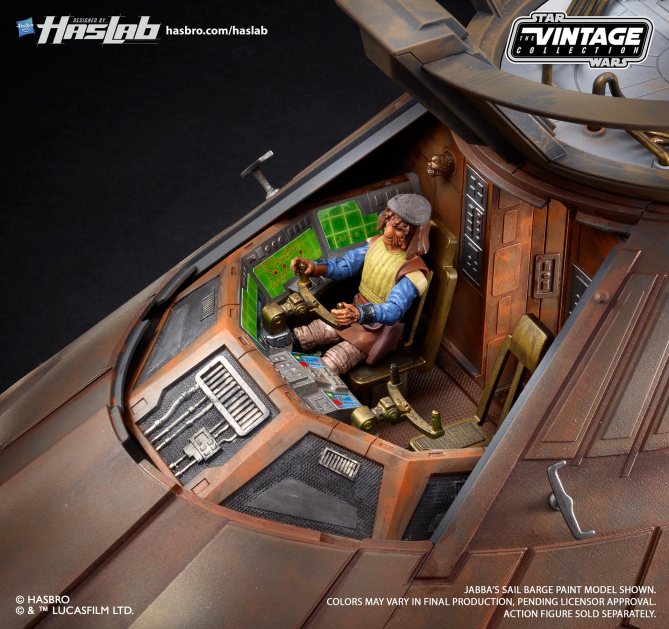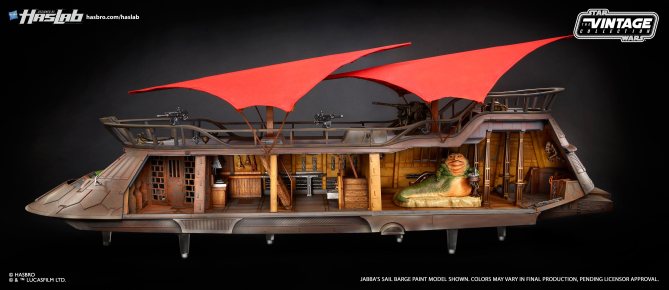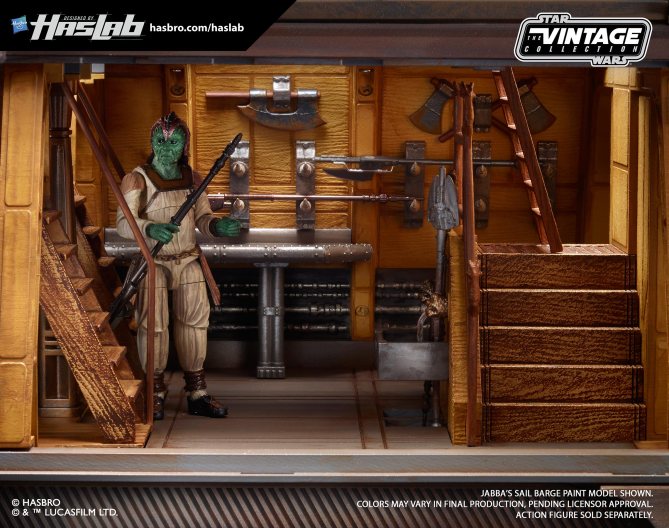 Subscribe to our newsletter!
Get Tabletop, RPG & Pop Culture news delivered directly to your inbox.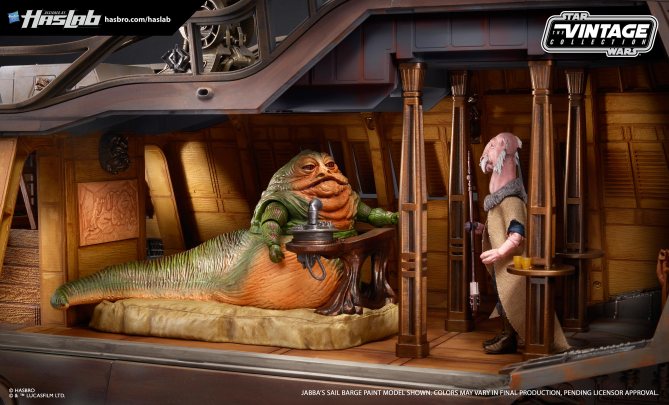 They have added an exclusive Yak Face fig with an collector's coin in a card back package to the campaign recently. This fig was last available in 1985, and was only sold overseas because the brand had become less relevant thanks to not having new movies attached.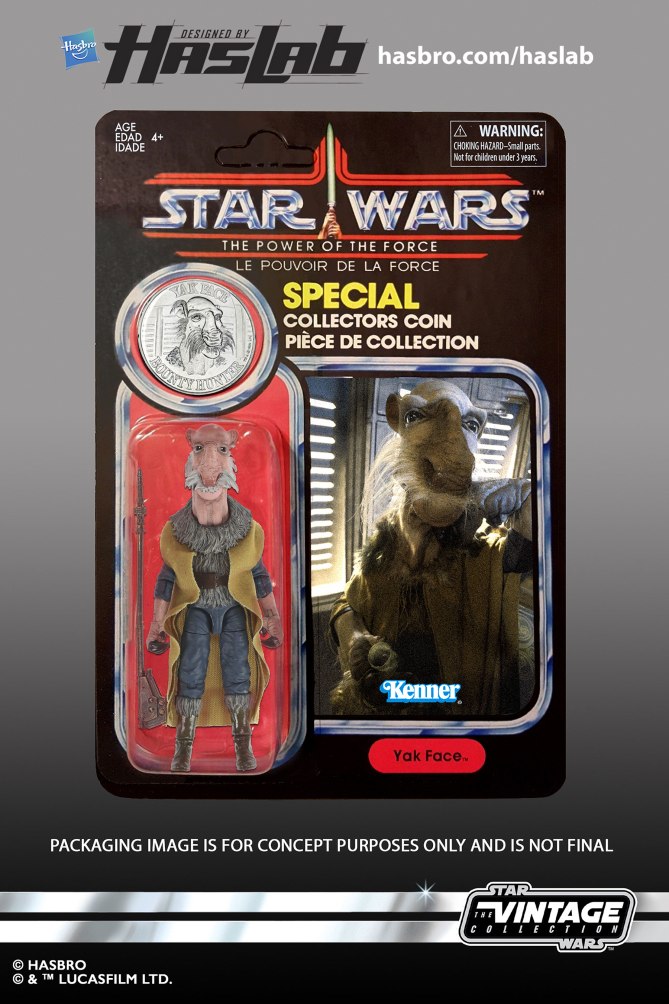 At the time of writing this Hasbro has more than 1,000 backers to go before the minimum is reached, with only 9 days to go. As awesome as it is, this is a hard sell for a lot of fans due to its cost and its sheer size. It's not like buying a life size Darth Vade, but it is bigger than your average coffee table.
If you had the cash to spare would you back the project?