40K: Drukhari List Building Advice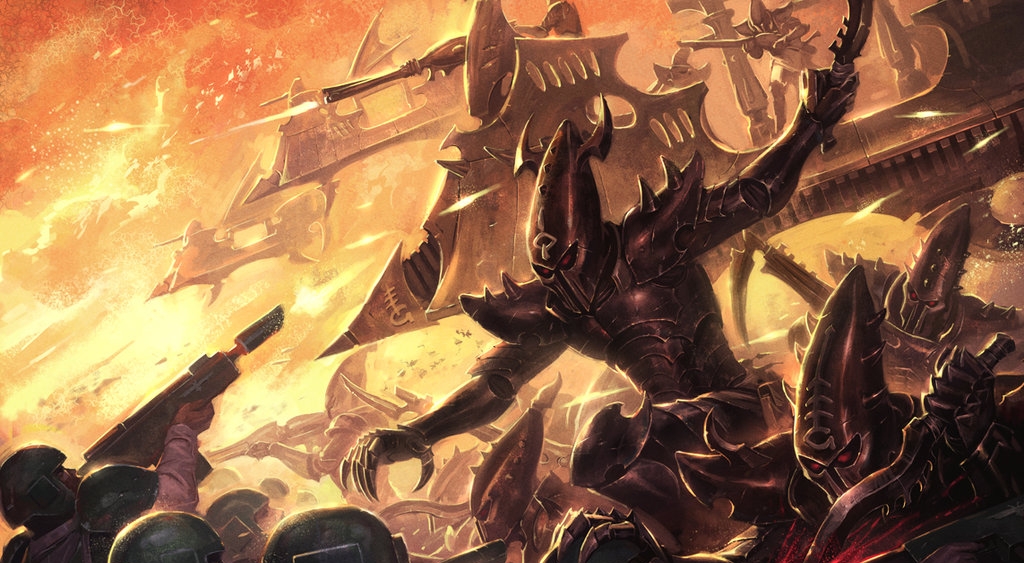 Alright everyone, this is the long-awaited guide for how to build Kabal and Cult lists with the new book.  This is my personal advice for building lists and I know the book is still super young, but bear with me, and we'll learn how to put together lists that will wreck shop.
I have over a decade of competitive Dark Eldar play and have been doing this game for a long time.  I've played through the bi-polar 3rd edition book, enjoyed the awesomeness that was Phil Kelly's 5th, to the flavorless books of 6th and 7th. The 8th Ed. Codex is here and I've been enjoying the hell out of the book so far.  Of course, there are some misses just like every other book, but there are also a few things that are absolutely great.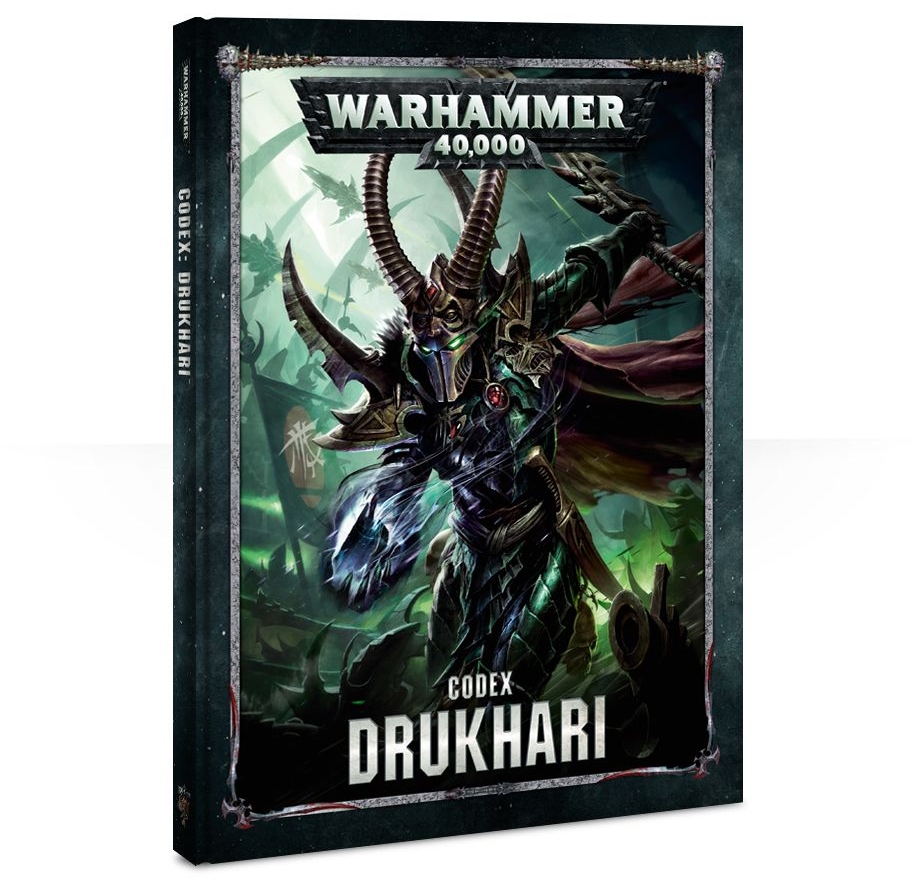 This is how I think we should design a successful list.  Keep in mind, I'm primarily a Kabal player but I dabble heavily in Cults.  Check my old school 5th Ed. articles if you don't believe me!
All in all, there are 6 key steps:
Define theme and list goals
Build a unit bucket to accomplish those goals
Build a skeleton list
Balance your list's firepower
Perform a firepower analysis
Min-max your list and adjust
Here is my recipe for success: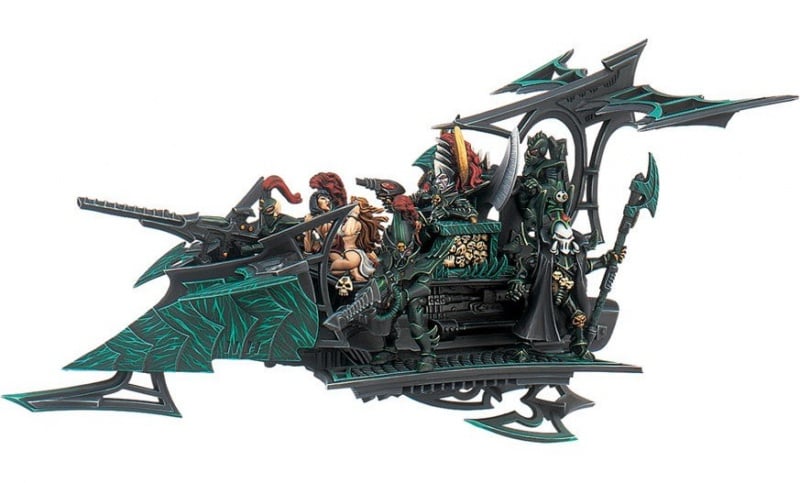 The FIRST thing you should do is come up with a theme and set yourself up with some list goals.  Do you enjoy shooting a lot and heavy firepower from range?  Do you like more melee and assault units?  Do you like a lot of resilience and having great attrition and durability?  Check out this earlier post of mine for ideas for how to pick a theme.
Also part of this exercise is to come up with list goals.  These goals are what you aim to accomplish with your army that is similar, but more specific than your theme.  If you chose speed and firepower for example, what units would you take to get this done?  What Obsessions are you going to focus on?  What are some of your must-have and must-includes?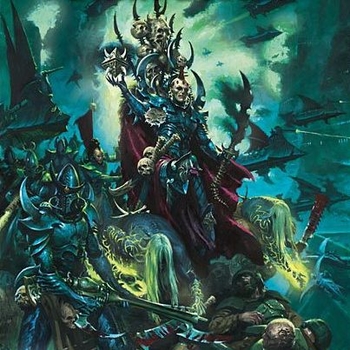 I'll provide you with my example for list goals:
Must be "pure" Kabal
Must have Cunning and Agents of Vect
Must have amazing Alpha and follow-up (1-2 punch)
Side note – Aesthetics are important:
Remember this above all else:  Build the army you enjoy aesthetically (this includes theme). I've taught GW Academy for years and one of the first things I teach to anyone jumping into the hobby is to pick the army you enjoy visually and thematically.  You will be building these units, painting these units, listhammering with these units, and playing with these units for a long time.  You will bond much faster with the army if it's the same one you wanted from the get-go.
Subscribe to our newsletter!
Get Tabletop, RPG & Pop Culture news delivered directly to your inbox.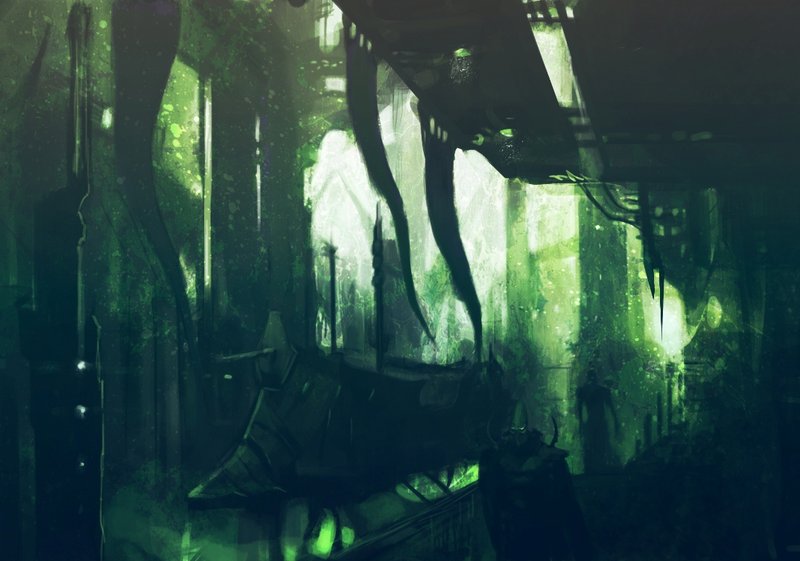 The SECOND thing I suggest you guys do is to build a competitive unit bucket.  Get out a piece of paper and write down all the units that have the most impact on your game.  It doesn't matter what it is, but it should look something like this:
Archon, Blaster = 89
5x Warriors, Blaster = 47
5x Trueborn, 4x Blasters = 123
Venom = 65
10x Warriors, 2x Blaster, Dark Lance = 114
Raider, Dark Lance = 85
Razorwing, 2x Dinsintegrators  = 135
Ravager, 3x Dinsintegrators = 125
…etc
These units should have their costs laid out according to the bare minimum for what you will never leave home without.  Everything else is considered EXTRA points and therefore LUXURY.  You only add points when you have your skeleton list in place.  You don't build a house with all the bells and whistles first.  You must lay the foundation with what you know for sure works and go from there.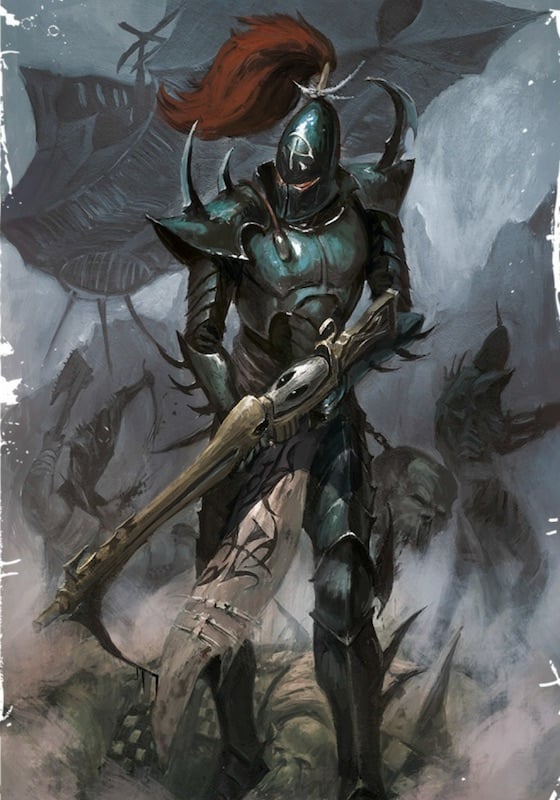 Side-note: Warriors, 5 or 10?
Always take 10 unless you need the cargo space in a Command Raider (space for your HQs), intend on taking Venoms, or you don't have enough points.  Obviously, if you take a Venom you're kinda forced into a 5-man getup, but otherwise always take 10 because it unlocks the heavy weapon choice.  The only time I would not recommend taking the heavy weapon is if you need a Battalion happen with 1 more Troop choice for example.  Since you can fit 2 5-man units into a single Raider, you can spend the points to pile into the same transport.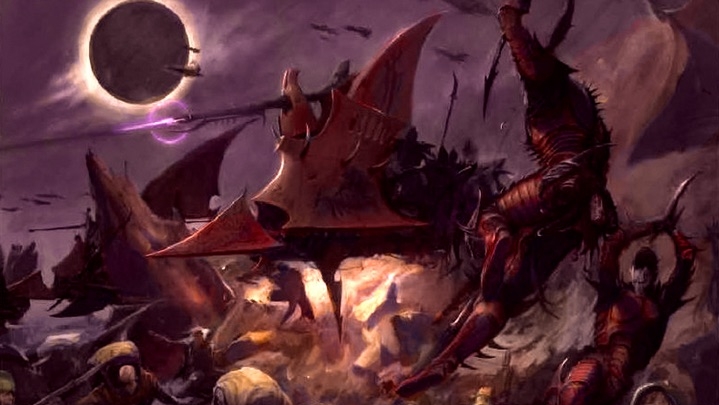 The one thing to keep in mind here is redundancy.  You want to make sure that you're not taking 1-offs everywhere unless you're experimenting or going for a very specific goal with a very specific combo.  Most competitive lists tend to look spammy, but this truly is the most effective way to build lists that are durable and threatening.  Single targets are easy to isolate in terms of targets and you want to increase your threat level by giving your opponent a larger array of dangerous targets.The THIRD thing you should do is build a skeleton list.  What I mean by this is to put down the list that will make your list work at a bare minimum. I will always recommend following a Battalion layout because our Troops are actually good, and we'll want to have Archons in our list for those sick 6″ bubble re-rolls.
A sample skeleton Battalion:
HQ:
Archon, Blaster = 89
Archon, Blaster = 89
TROOP:
10x Warriors, 2x Blaster, Dark Lance = 114
Raider, Dark Lance = 85
199
10x Warriors, 2x Blaster, Dark Lance = 114
Raider, Dark Lance = 85
199
10x Warriors, 2x Blaster, Dark Lance = 114
Raider, Dark Lance = 85
199
There you have it.  This is all I'm going to take to reach Battalion requirements so you can unlock all that additional CP.  You want CP to be a factor in your game, but it should not be a requirement.  You should not enter list building with a mindset that you're going to shoot for 9 or 12 CP or something like that.  You run the risk of taking a lot of ineffective units that do not jive with your theme and/or doesn't provide your army with the kick that it needs to be effective.  How do we determine what's effective and what's not?  Well, for one, look at what other people take and write about (such as this blog) and above all, experiment yourself. We'll hit the other half of the advice and finish our lists in part 2, so, see you then.