In Memorium: A Letter from Brand's Great Company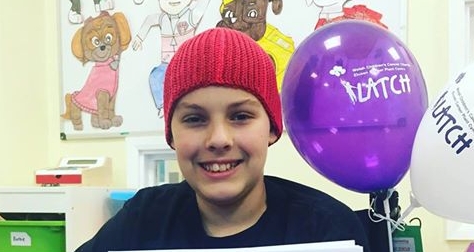 This month, the Cosplay Community lays to rest one of the brightest young flames in the 40k Universe. Brand's Great Company has banded together to tell the story of this Brave young Space Wolf, and today we hear from Dyfrig of Iron Warrior Cosplay, who knew him best.
Several weeks ago I was introduced to Dyfrig, an amazing 40k Cosplayer with a heart of gold. Through him I was able to learn more about Brand, a young boy who recently succumbed to Cancer. His story has resonated across the cosplay and 40k communities, banding everyone together in a way nobody knew was possible. Today, Dyfrig is taking the time to share with us some of his intimate moments with Brand, and to shed more light on the love shared between him and this young Space Wolf who is now taking his final rest in Valhalla.
 
First Meetings
"Brand was legend. The stories I could tell you about him would make you laugh hysterically. He was more than just a regular 12 year old boy, he was funny, intelligent and just a well rounded person.
Brand was set up in his hospital bed when I stomped through the door, and I'll never forget the look on his face. I kept my helmet on as this was the first time I had ever visited a child in the hospital. I started getting choked up, and felt that I was going to let go. I had to hold it in and show Brand that I was strong and there for him. I gave him a Bolt Pistol to hold and
the first thing he did was pretend to shoot me. At this point, while I was looking at the huge smile on his face, I figured I could have some fun here and not have to worry about what I do. So I shot him back, he faked getting shot and just smiled the whole time. I didn't feel sad anymore; why would I, when all I could see was his face all lit up with a huge grin.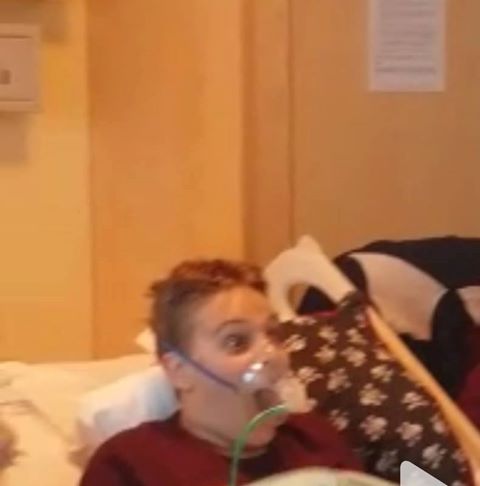 The time came to give him all the gifts I had brought along from various people on the group and from personal friends of mine who just wanted to give. Books, models, little purity seals, things like that.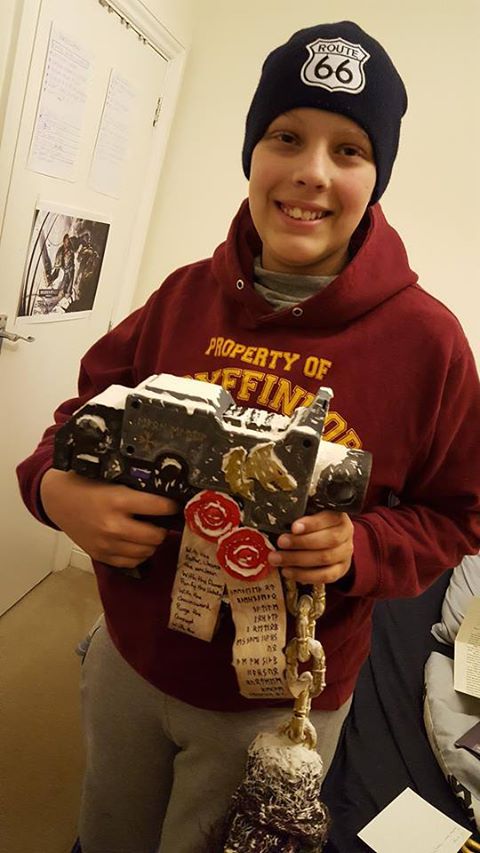 After the initial shock of the huge space marine walking into the ward had calmed down, Brand started to get a bit tired. I decided to jump out of the suit and get to know the family more. More importantly though, I wanted to get to know Brand.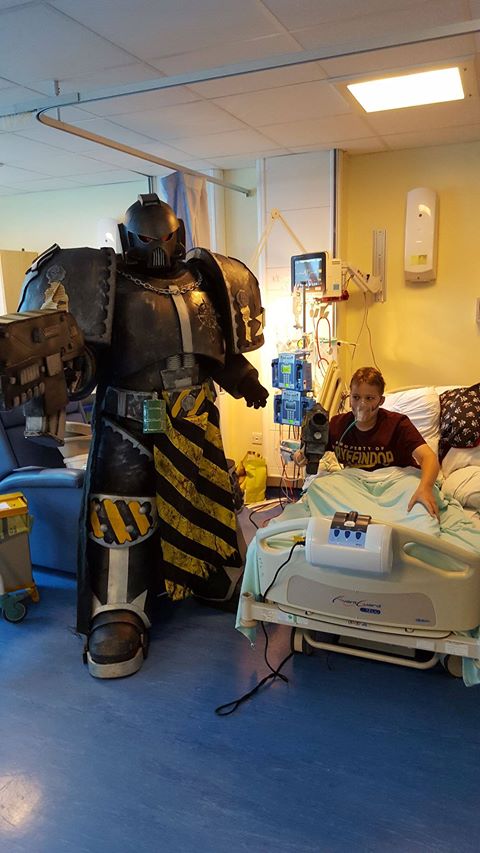 For Love of Brand
I don't even know where to start with Brand. He had the single most amazing attitude I have ever come across and his sense of humor was epic. Rob, Ceri and Dorothea would tell me things he would say while at the hospital that would just make you laugh so damn hard it was unreal.
He had this presence when you were in the room with him, he was cheerful and always had a smile on his face. Sometimes he would get a bit tired from time to time after each session of chemo, along with the horrible side effects that come with the treatment. I felt like I had known Brand and his family for years when we all spoke at the hospital, when we talked online, or even over the phone. It felt like we were family and that nothing was held back. Rob would open up to me from time to time about how he was feeling, what was going on and the worries on his mind when Brand would be having a bad time after the Chemo.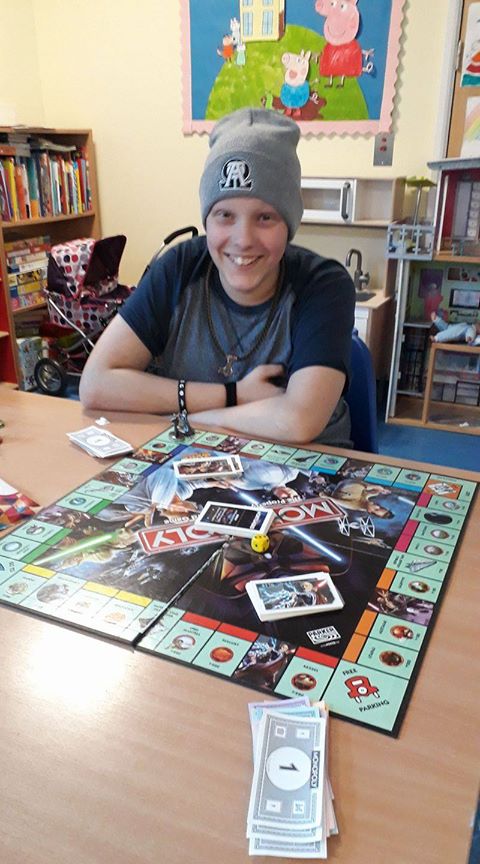 The realization hit me and hit me very hard, that I wasn't just going to visit a sick young boy at the hospital; I had become a part of his life and he became a big part of mine. I dedicated hours and hours to sharing the video and getting the message out there that a young boy who was a huge fan of 40K needed our help and support. That's where the group came into it. BRANDS GREAT COMPANY! I was honored to be added to the group and made Admin after my visit and WOW! I was shocked to see the posts in the group. Nothing but kind words, planning and negotiations going on about what we could do to support Brand and his amazing family.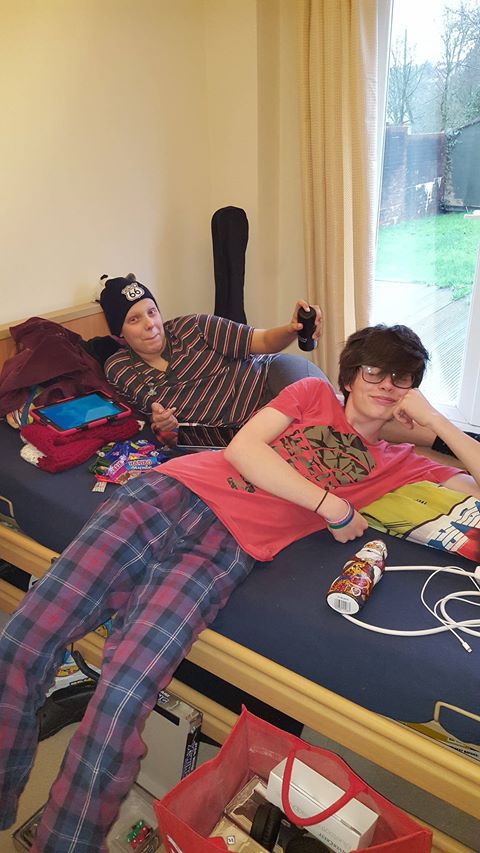 Subscribe to our newsletter!
Get Tabletop, RPG & Pop Culture news delivered directly to your inbox.
Nothing meant more to me, and making sure Brand had everything he needed to get through this, turns out I wasn't the only one. 1,527 people and counting came to Brands aid. People from all over the world flocked to his page to donate, make, send, and just give support to this amazing boy who was battling cancer.
After all the chemo Brand had to go through things started to get better.
March 5th 2018
NO MORE CHEMO FOR BRAND! Everyone celebrated and I couldn't have been happier with the news. I spoke to Rob about it and he was over the moon. Brand got to go home, the group celebrated and continued to support him in his recovery.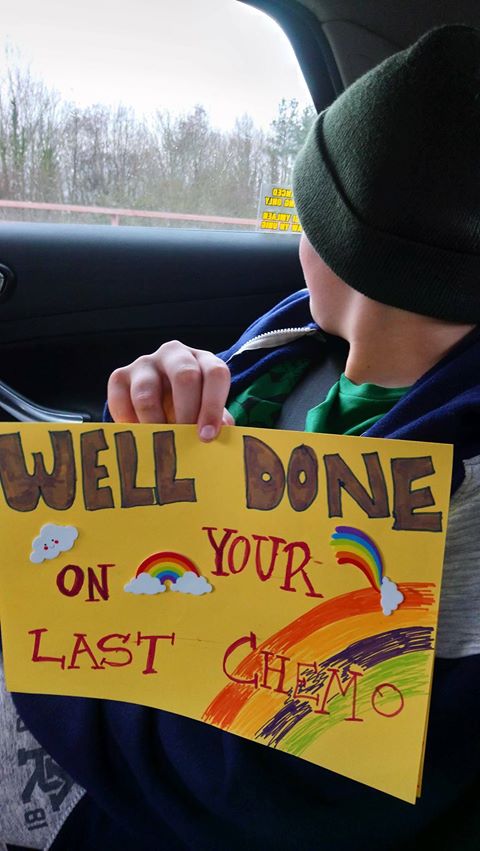 Models were painted, props made, even a full suit of space wolf armor is being made. The support from strangers all over the world coming together for a boy they have never met for a family they didn't know is the most beautiful thing I have had the honor of being a part of. I kept in touch with Rob and the family about how Brand was doing and what they had planned. It was nice, things were going great and I even had plans to go visit him again but wanted to make sure he had time to recoup after everything he had been through.
11:45am Saturday April 7th 2018, surrounded by this family, Brand passed away.
I got the message at 12:03 while at a convention in Swansea. I broke down into tears to the confusion of all my friends. Yve, my amazing girlfriend, had been with me since the day I went to see Brand in my suit. She knew exactly what had happened, and held me in her arms as I cried.
I passed my phone to my friends and upon realizing what had happened, and all came to me and supported me during this emotional breakdown. Supportive words were said as we made our way to the car.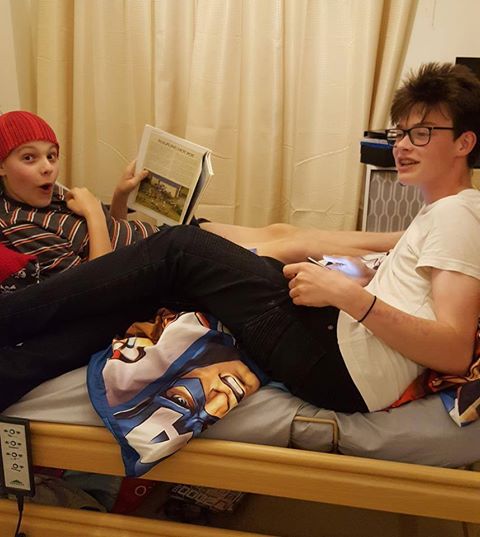 I cried the whole way back to Merthyr, holding Yve's hand as I kept running it over and over in my head. I had planned to go visit Brand on that Monday the 9th of April with a box of goodies and a chain axe I had painted and weathered for him to have.
All I kept saying on the drive back was 'Why?' in the hopes that there was some magic answer. Yve supported me the whole time. I couldn't even imagine what Rob, Ceri, Dorothea, Alan everyone was thinking. Brands Great Company came together once again stronger than even to give their kinds words and support to this family who had lost someone so precious. I can't tell you how much I cried that night, as I type this now I have tears running down my face. It's like I'm there all over again, sat in my car next to Yve. I could hardly breathe, all I wanted was for it to not be true.
I woke up Sunday the 8th of April 2018 with my eyes burning and feeling like they had both been punched repeatedly, just hoping that it was all just a bad dream. If my English was any good I could try put to words exactly how I felt that day but call I can say is this….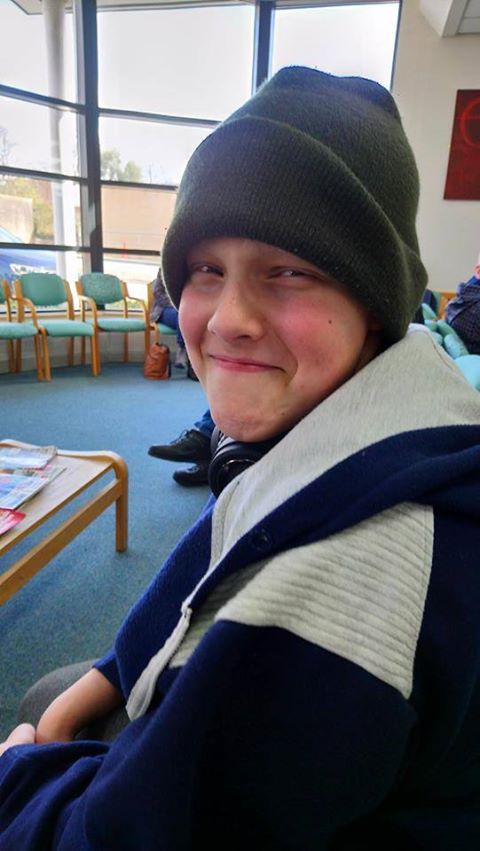 Brand meant more to me than most people thought. I had such an emotional attachment to him that I feel like he was my baby brother. That feeling in my chest every time I speak to someone about him always reminds me of how much I cared about Brand. all I wanted was to see him one last time. We had plans to go stomping together at conventions once he got his power armor. I was going to help him build things and show him the ropes on EVA foam. I really had planned to take him under my wing and get him out there into the cosplay world. I still think of what we would have done together once he was better, so many cons to go to, so many events to stomp at together.
It would have been great Brand, you would have made such a kick ass marine mate. I know you're in a better place now. Valhalla called and you answered. Love you little guy, stay safe okay.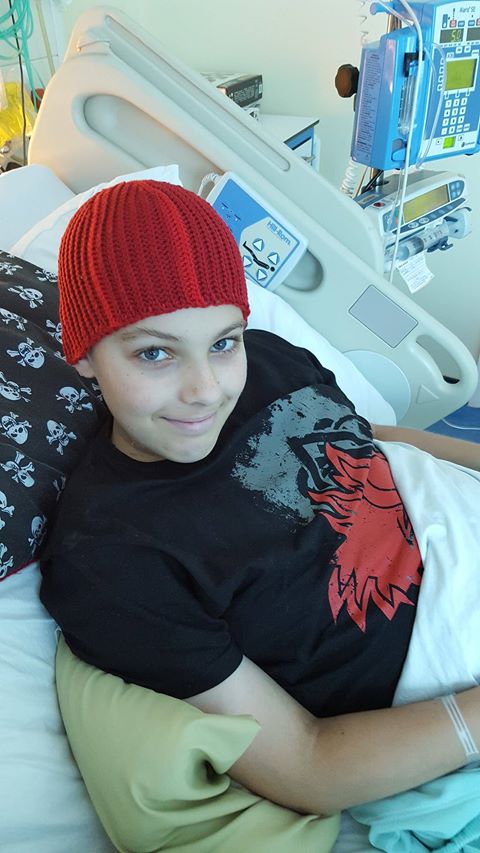 Brand Shovlar
14/08/2005 – 07/04/2018″
More about Iron Warrior Cosplay
Cosplayer Interview: Iron Warrior Cosplay Artist Spotlight
Cosplay Page: https://www.facebook.com/ironwarriorscosplay/
Instagram: https://www.instagram.com/dyfrig.griffiths/
Twitter: Dyfrig Griffiths
~Join us next week for more Cosplay! Coverage~