BREAKING: Gotrek's Alive?! DIIIIVE!
That's right folks. Hot off the Warhammer Fest floor: Gotrek the Slayer is getting an audio tale… and the voice of the legendary slayer is none other than Brian Blessed!
Announced back in February, Realmslayer was announced, meaning that Gotrek Gurnisson was coming to the Mortal Realms in the form of an audio tale. Well more news on that from Warhammer Fest: the legendary slayer now has a voice, and it is none other than Prince Vultan himself, Robin Hood's dad:
That's right, it's Brian Blessed who'll be giving life to Gotrek. With a larger than life voice for a larger than life dwarf, this seems about right.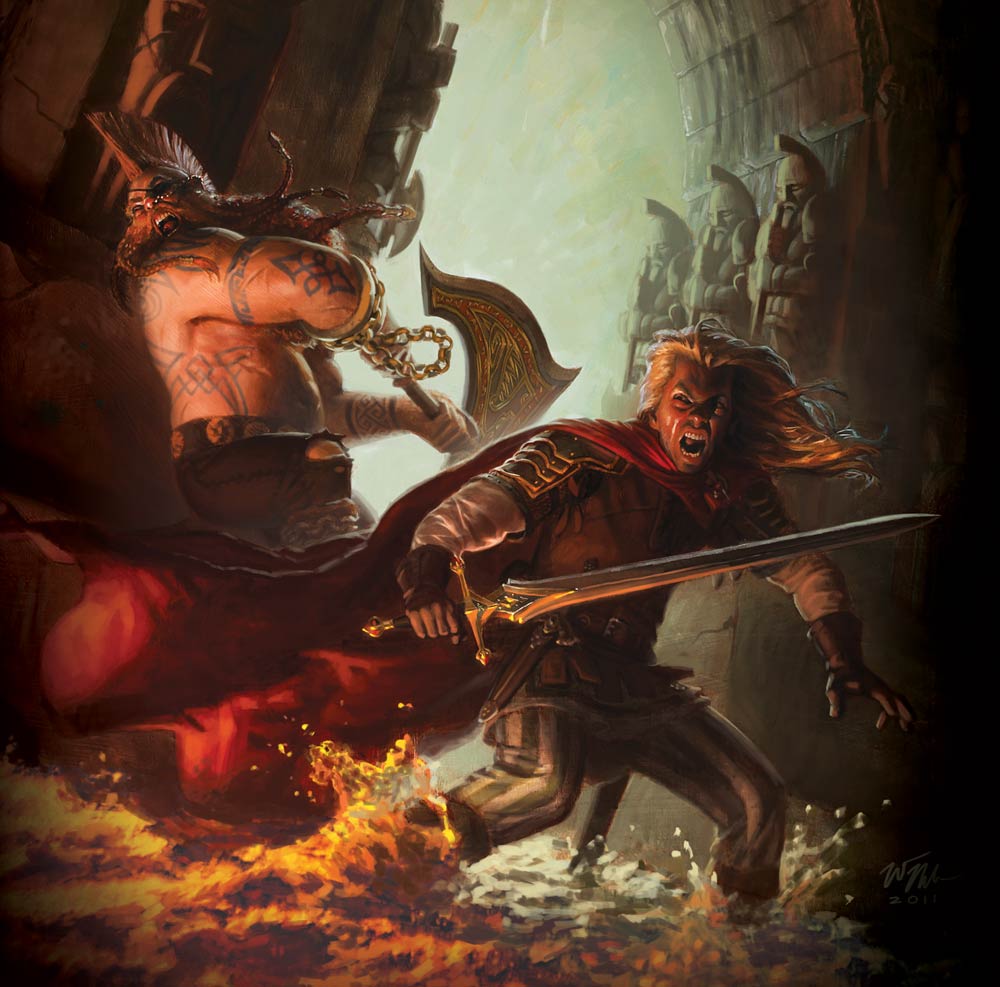 You can catch a listen over on the Warhammer Community site.
Fabled hero of the Warhammer Old World, Gotrek Gurnisson is reborn and cast into the Age of Sigmar for a brand-new, feature-length audio adventure.

Gotrek Gurnisson was the greatest monster slayer of the age, who met his doom at the End Times. The heroic duardin stepped forth into the Realm of Chaos to fight the daemons gnawing at the world's ending and satisfy his death oath, leaving behind his companion Felix Jaeger. Now Gotrek has returned, having outlived the old gods and the Old World. Spat from the ruinous depths with his redemption unfulfilled, he emerges into the Mortal Realms, a strange new world where gods walk and dark forces are ascendant. Nothing is as he remembers. His oaths are dust, and the lands are torn asunder by Chaos. Yet when Gotrek learns of human champions being elevated to immortality for Sigmar's fight against this darkness, the so-called 'Stormcast Eternals', he knows why fate has brought him into this new age. To find Felix. For only then can he find the peace in death he seeks. But is there more to Gotrek's apotheosis than even he can fathom? Has he truly been chosen by Grimnir and for what purpose?

This audio drama boxed set contains a four-part story read by a stellar cast, recounting the much-anticipated return of Gotrek Gurnisson.