The new Boil Master & Spirit Cauldron Minion unit brings some exciting new corpse related tactics to the field. Let's take a look a look at what this unit does and some tactics you might see on the table.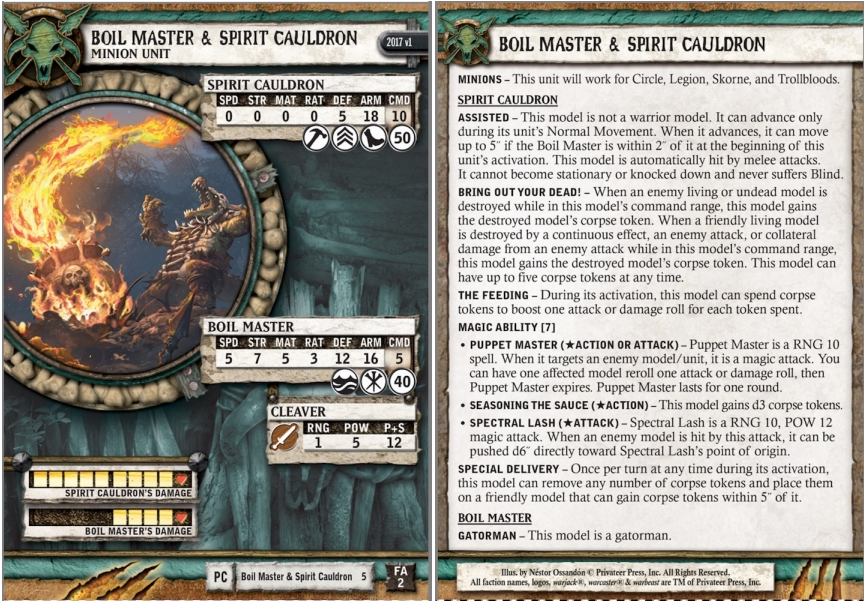 With 3 great magic abilities, this model will find a purpose in any match-up. The Cauldrons most exciting ability is generating d3 corpse tokens per turn. After moving and using 'Special Delivery' these corpses can be delivered to a model up to 10 inches away. Not needing to rely on things dying to gain corpses is a huge buff and brings a new level of consistency to corpse collecting models. My 7 point Boneswarm can now be ARM 18 and POW 15 on turn 1? Yes, please!
Newly released Barnabas Lord of Blood is an absolute monster with 3 corpse tokens. Along with his little bone swarm buddies providing Dark Shroud, he hits at an effective POW 20! I expect to see a lot of Barnabas charging up the center of the table with max corpse tokens. The Farrow warlock Midas is also a worthy mention as he turns corpses into fury becoming effectively a Fury 9 caster.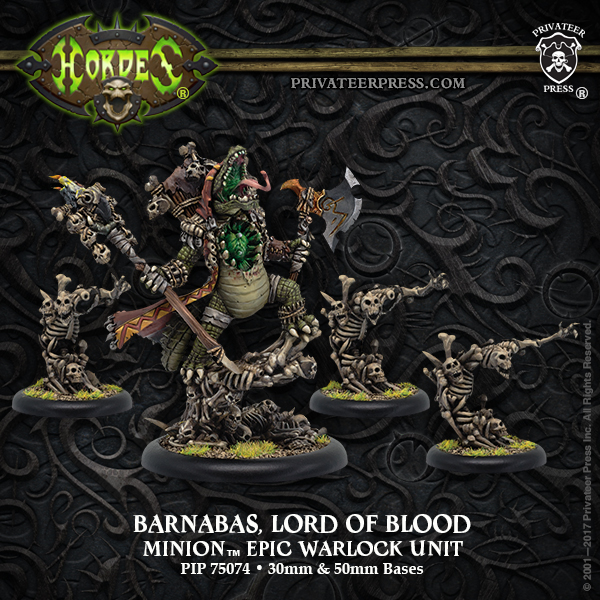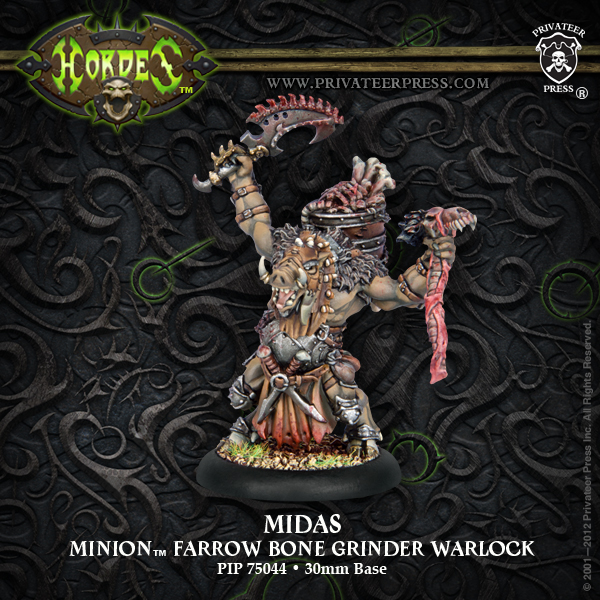 "Give us corpses!"
We can't talk about the Spirit Cauldron without mentioning Circle Orboros and the Death Wolves. The Devourer's Host Tharn theme was already popular and the Spirit Cauldron gives it a big boost. The Death Wolves ability to eat corpses to only take 1 damage from an attack makes this 3 man unit incredibly resilient. I've seen a Death Wolf with 3 corpses survive a full round of attacks from a warjack. The one weakness they had was actually getting corpse tokens consistently. With the Devourer's Host benefit of corpses and a Spirit Cauldron, it's now trivial to get them fully loaded on corpses and ready to cause mayhem.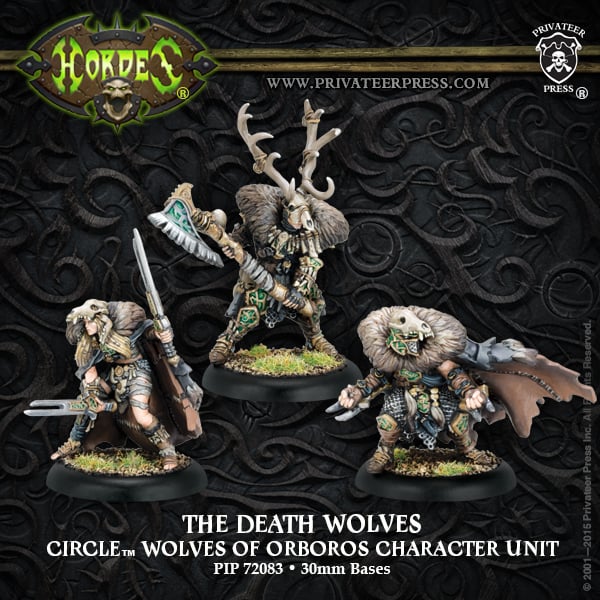 Fully loaded on corpses it takes a minimum of 12 attacks to kill these guys!
The Spirit Cauldron is more than just corpse tokens though! You also get the ever useful ability of Puppet Master and a sweet spell called Spectral Lash. This range 10 spell pulls a model d6 inches toward the Cauldron on hit! Anyone who's used the spell Gallows before knows this is a huge potential threat increaser. Lastly, it's also important to note how resilient this cauldron is. At ARM 18 with 10 boxes your opponent will need to devote some high-quality attacks to try and remove it.
With all this going for the Boil Master & Spirit Cauldron I think the real question is: should you be taking 2 in your list?


Join us for a weekend of wargaming –
and put your Warmachine tactics to the test in the Iron Gauntlet Qualifier and more!
Registration for Wargames Con X is open now!