REVIEW: Kromlech Tabletop Scenics – Da Dakka Bunker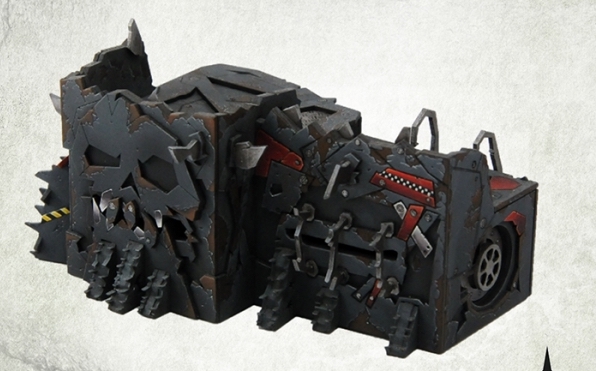 I bought a good assortment of the new line of Orc terrain from Kromlech's new line of scenery call Tabletop Scenics. Let's take a closer look. I previously wrote about the Skargruk Line Strongpoint.  This time around we are checking out the Dakka Bunker.  It's a little smaller than the Strongpoint but still has plenty of character.  The inset round door is great.  It's got two other doors as well.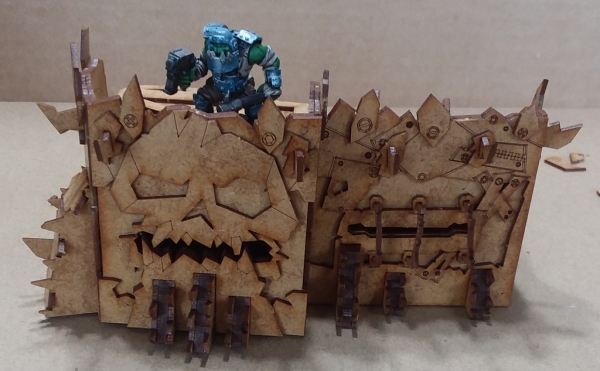 This little bunker has load of personality; from the big skull up front to the rickety ladder on the back.  The multi layer HDF lends itself well to adding layers of details so that you can have holes, patches, planks, etc.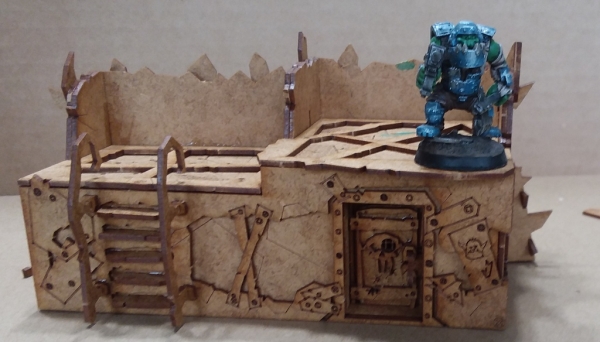 There a lots of extra jags and spikes that you can put wherever you please.  I put them along the from as jagged metal scarp used to dissuade any would be assaults from climbing over the railing.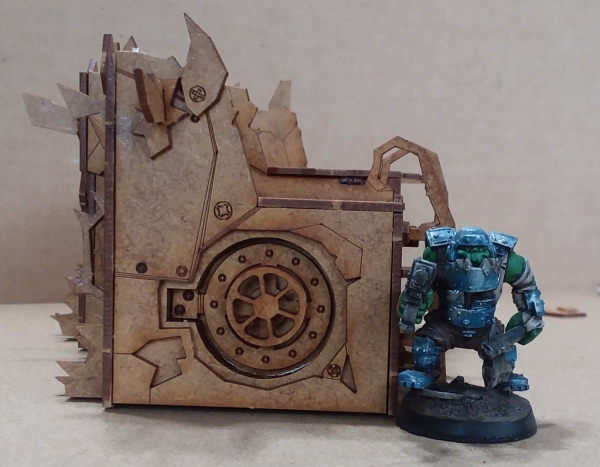 As you can see the scale us just about perfect for a mob of boyz.  Ten shoota boyz could easily stand up top or be inside shooting out the front slits.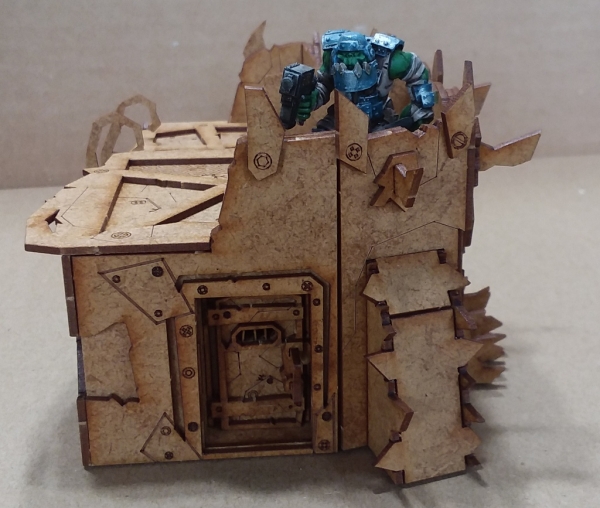 If you are looking for some really nice reasonably priced terrain you can't go wrong with Kromlech Tabletop Scenics.  I've got several more kits to build and will probably order more once I'm dont with these.
Contents of this frames may be used to make 1 Dakka Bunker.
Instruction is fitted to give guidelines and tips on how to assemble the product. Supplied unassembled and unpainted. Designed for 28mm heroic scale.

Dimensions: width 15cm, depth 10cm, height 7 cm.

Subscribe to our newsletter!

Get Tabletop, RPG & Pop Culture news delivered directly to your inbox.
~Next time we will be looking at the Orc Waatchtower.  My plan is to have a full Orkenburg table