Let's kick it back to the old school, cause he's an old fool, who's so cool.
Today you will receive your weekly dose of Vitamin P.  I will warn you though, it is an awfully big pill to swallow. The People's Pimpcron is here and I am ready to blow off the dust of an old aspect of Warhammer.

Rogue Trader Had Game Masters
Even though I never played during the Rogue Trader Era, that won't stop me from telling you how awesome it was. I feel like I am qualified to talk about all manner of things that I never experienced.  To prove my point, my next article will be on making your parents proud of you. Anyway, if you read about how Rogue Trader was set up, it really shows the game's roots. Just like an RPG, Rogue Trader had a game master that set up the mission, the rules, and the monsters if there were some. His role was also to control any random effects that may have happened on the battlefield and he was referee. When everybody complains about balance in warhammer, they should consider using a game master in their game to balance things out. Of course, you need a good game master or otherwise the game could be awful but that is no different than an RPG.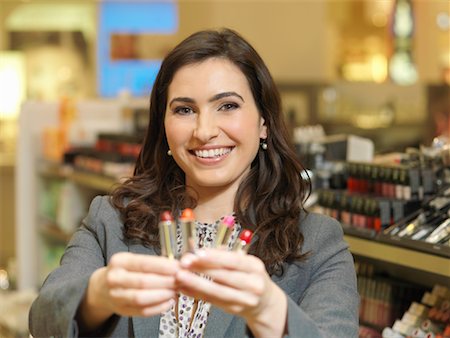 Let's get not get it confused with a Rouge Trader.
I Am The Hero They Deserve
Being the game master could be quite fun in a 40K game. The 1st thing that comes to mind for me is dishing out Justice to WAAC players.  "Oh, did I forget to mention that there are meteors on this mission? Yeah that's my bad. But just on your side Steve. All your units take D6 mortals."  OK, I'm just joking about that . But seriously, you could even the playing field between 2 players that are vastly different in power. This type of gaming is kind of like the bondage version of 40K. You might make this rough on them, but as long as the 3 of you agree on it ahead of it time then, I think it's fine. It may not be a bad idea to institute a house rule of a safe word (Guilliman).  Just don't make it so hard on the players that they need a leather bit to bite on. That could lead to some really awkward games at the local store.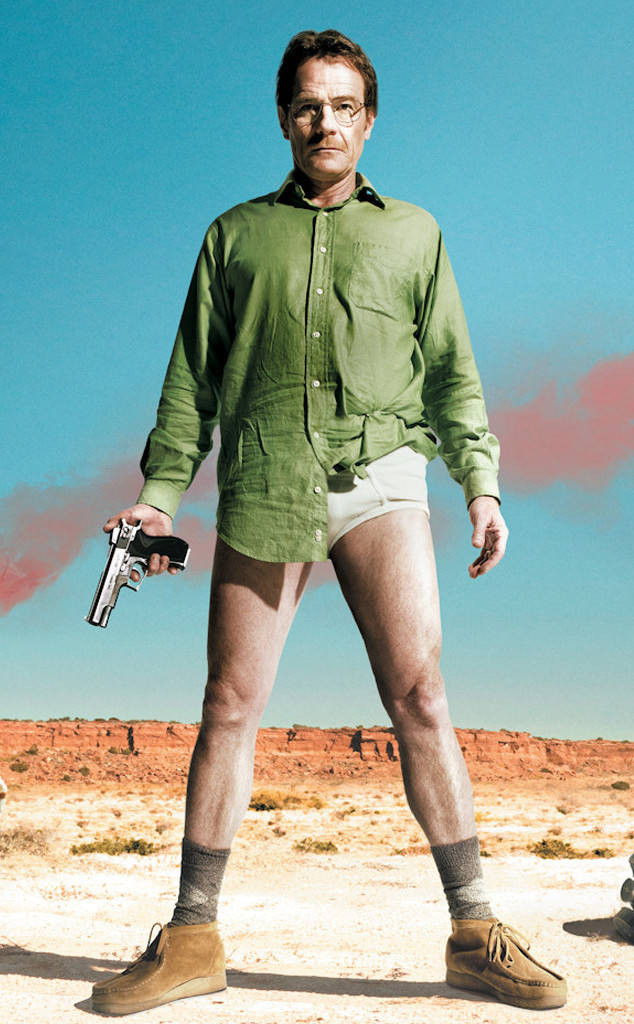 Meet your new GM.
But Seriously Though
You find two players that want to play a really cool narrative game against each other. But they want to make sure that the game is balanced beyond the feeble Narrative Play "anything goes" section in Chapter Approved. It would take almost no effort at all to tweak things each turn if you were the game master to make it fair. Here is my plan on how to be the game master of a Warhammer 40K game.
Decide with the players what the story or idea behind the mission will be.
Decide who will be the attacker or defender if that is pertinent to this mission.
Figure out if this mission will affect their list building at all . Be very clear on what they can and cannot take. Imperial Knights are probably not the best to take on a scouting mission, etc.
While they are making their lists, the game master should be setting up the table with terrain in an attempt to make it match the mission and setting that you discussed.
Begin coming up with some random tables of battlefield effects that are relevant to the setting and the mission.
After they have made their lists the game master should review both of them briefly and try to determine if there is any real huge disparity in their power.  Did 1 Army bring nothing but tanks and the other one bring nothing to deal with that?
After seen any issues with their lists, adjust the deployment zones based off of trying to even out the power. If one army brought all tanks and the other all infantry, make sure there is plenty of terrain to cover the infantry.
You are ready to play! Tell both players a sentence or two about exactly what their armies are seeing and where they are coming from. Did one of them fight through a jungle to get here? Does one of them have a superior officer screaming in their ear that failure is not an option? What are the objectives to this mission?
Another way that you can adjust the balance of the game is to automatically give one player 1st turn over the other if there is a big power difference.
Let the game begin!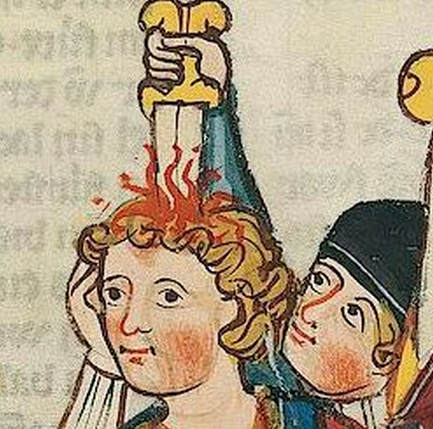 "Oh, hold my sword while I GM your game." Is this what a frenemy looks like?
How To Handle Random Tables
There are a few ways to use battlefield effects on your players. One of them being random tables of varying degrees of benefit or debuff.  This could be weather affects, ghosts, civilians, psychic power, ghosts, anything. It depends on your mission. But if you are going to use battlefield effects there are two different ways to do it. You can issue battle effects either at random or otherwise on each player at the beginning of their turn and it only affects them. Or at the beginning of each game round you could  take turns choosing a player to get the major game effect while the other one gets the minor game effect. That would mean that they are both being affected by the same thing but 1 is being affected more.
For instance, there is some sort of crazy gas is blowing in the wind that makes people nuts, and they attack their allies.  On turn one, player A gets -1 leadership for all his units that aren't in transports. Meanwhile, player B gets the major effect of  taking D3 wounds with saves for each unit not and transports.
~What do you think of this? Would you try it?
Hey friends! Want to become a Pimpcronian? Come join my Dynasty on Patreon if you enjoy my work. I promise I will love you forever.
Special thanks to Casey L., Andy B., Collin M., Brendan, and Mandy  for joining yours truly on Patreon!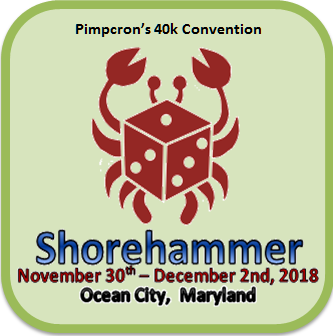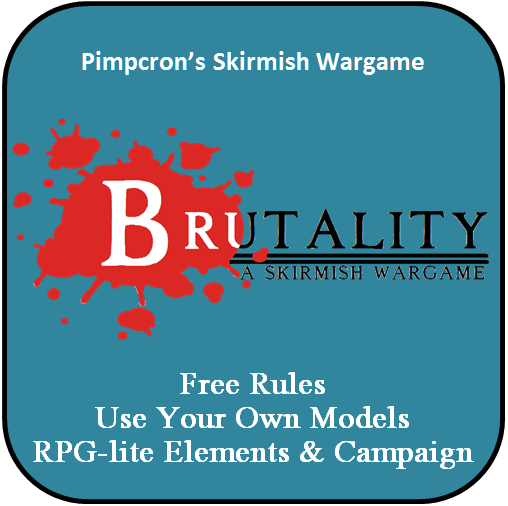 Or contact me at [email protected] for the latest rules if you don't do the Facebooks.