Goatboy here to look over the Bay Area Open and the overall winner (plus another undefeated list).
Congrats to the BAO for putting off a great event. Let's check out the undefeated lists: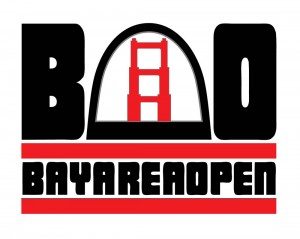 It is pretty interesting in that the 4 out of the top 5 had Knights in them.  The only one without any – had expensive golden boys (Piloted by the ever lovely Geoff Robinson). But who cares about the other players – what list won it all.

The Winning List – All Hail the Death Guard! (Don Hooson)
First of all – it is a Chaos list – Death Guard mixed with Renegade Knights.  It mixes in some of the best parts of Death Guard – and then throws in some things you wouldn't normally expect.  Overall it is an interesting list and something to honestly think about when building "outside" the box.  It falls into a standard list of decent long-range firepower (Knights/Armigers) mixed with a decent robust center anvil unit (Blightlord Terminators) and then some other annoying bits – Plague Burst Crawlers.  It is a pretty rad list, and I give big props for rolling with it and winning the overall.  Don Hooson you are a true lord of Chaos.
Here is the list for those wondering – retyped out, so it isn't a picture, etc.  And props on Frontline for having the lists available in the app for those not part of the event.  It is frustrating not to be able to look at the lists.  It helps to have other people find things and stop "issues" from happening at the top tables.
Death Guard Spearhead Detachment – 1 CP
Daemon Prince, Wings, Talons X 2, Warlord – Arch Contaminator, Relic – Suppurating Plate
10 Blight Lord Terminators, Combi-Bolters X 6, Bubotic Axes X 8, Blight Launchers X 2 (This weapon is pretty spicy and underused), Flail of Contagion X 2
Foul Blightspawn (Guy makes everyone fight last within 7″ plus has the amazing Plague Sprayer)
Plagueburst Crawler, Plaguespitters X 2, Heavy Slugger
Plagueburst Crawler, Plaguespitters X 2, Heavy Slugger
Plagueburst Crawler, Plaguespitters X 2, Heavy Slugger
Knights Renegade Super-Heavy Detachment – 3CP
Renegade Armiger, Armiger Autocannons X 2
Renegade Armiger, Armiger Autocannons X 2
Renegade Knight, Avenger Gatling Cannon X 2, Heavy Flamers X 2, Heavy Chubber, Ironstorm Missile Pod
The Terminators can start in the center or deep strike in.  The Plagueburst Crawlers are hard to get rid of so they can quickly set up Cloud of Flies you can't just pop, and then the Knights can help shore up any other issues with long-range firepower.  I found using Contemptors with Butcher Cannons helps out a lot and the Armigers are those things with longer range and more damage output.  Overall this list is pretty good and starts to add to the weird metagame where smaller vehicles can be an issue for armies to deal with.  Also, this is a list I already have painted so yay – something new to try out whenever I find time away from the new kiddo.

Also Undefeated – Knights & AM (John Weyermuller)
The next undefeated list is by a buddy John Weyermuller and is a Knight list with the best friends add on of Astra Militarum.  He played another all Knight army piloted by a good friend Ben Vaughan.
Astra Militarum Battalion  (Didn't see regiment so who knows)
Company Commander, Warlord – Grand Strategist, Relic – Kurov's Aquila
Company Commander
Infantry Squad with Mortar
Infantry Squad with Mortar
Infantry Squad with Mortar
Imperial Knight Super Heavy Detachment – House that's so Raven
Castellan – Default Wargear
Gallant – Default Wargear
Gallant – Default Wargear
Crusader, Avenger Gatling Cannon, Rapid Fire Battle Cannon, Heavy Flamer, Heavy Stubber X 2
I am loving the Raven household as you can always get some action from you Gallants advancing.  I normally throw Iron Storm Missile Launchers on them to give some more no LOS shooting – but most likely there isn't much room to add it in this army.  But this is a typical list you should see from time to time.
Well, those are the two undefeated lists from the BAO.  I know the other current rough list is a Guard Brigade, Slam Lords from BA, and a Castellan.  Another buddy went undefeated with that list, and it is something legit to look for.
~What do you think of those lists!