GW did it once before and they can do it again. You are going to be ADDICTED to EPIC when it comes back, and here's how GW can make it a real 3rd game line for the company.
I will make an admission, I have been a fan of EPIC for 20 years.  From way back in the 90s I had a really hard time not getting lost in battles that looked like this: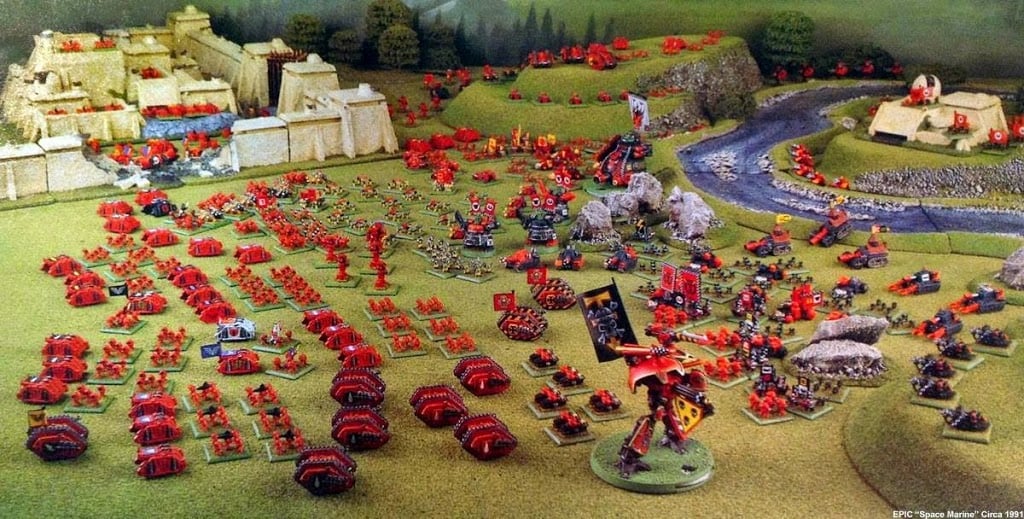 But it was 1991, and the sculpting & casting technology wasn't anything like what we had today.  Up close EPIC models looked like this: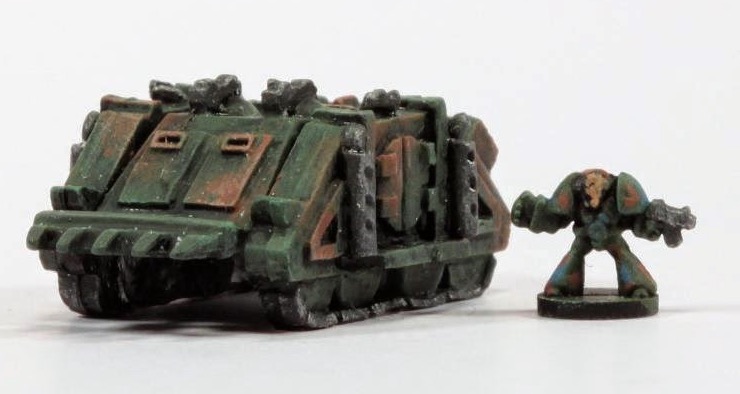 pic from I Paint, Therefore I Am
Yup, not the greatest… BUT, fast forward 25 years and technology has come a long way.  We're not in Kansas anymore and now we can do things like this: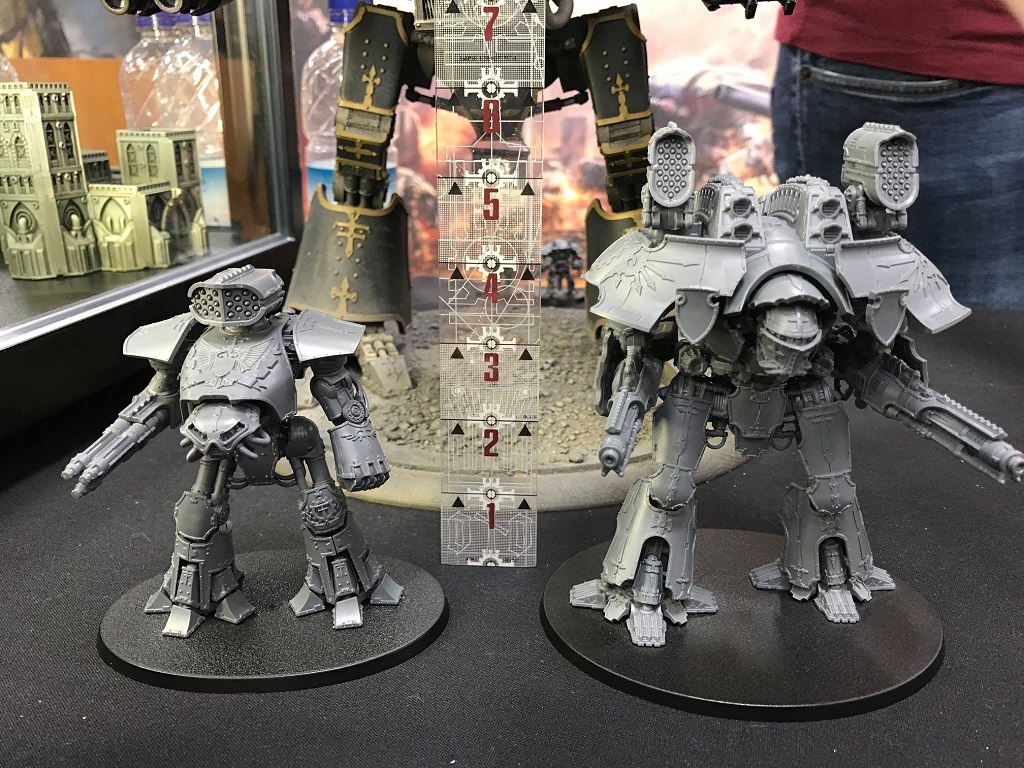 When word, pics and videos came back from ForgeWorld Open Day I knew GW had a winner on thier hands.  Old EPIC was 6mm, which did give you a grand sense of scale on your 6×4 tables. Just look at that top battle image!  But, it also severly limited the type of detail you can get into the minis.  What a new EPIC needed was twofold.
It had to be larger to make the models more visually appealing (and a bit more expensive).
It has to be small enough to preserve EPIC's grand scale.  It's huge mega battles we are after, so it can't be anywhere close to the current 40K range.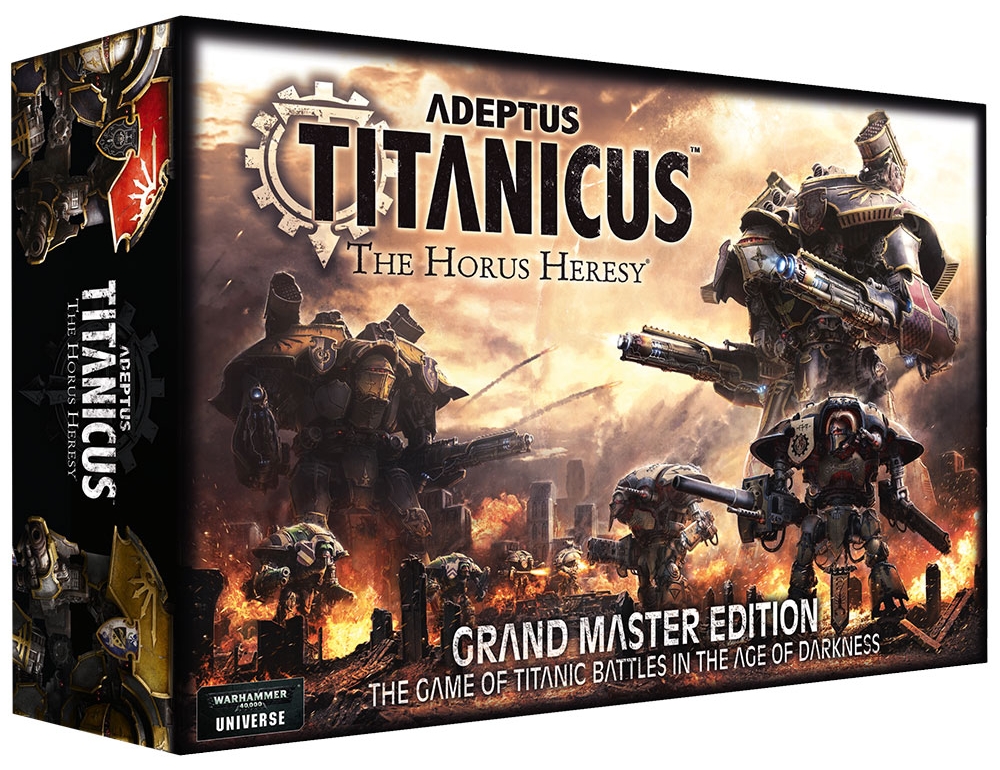 Well hello, where have you been for the last 20 years?
The slightly larger 8MM seems just about perfect.  You get to beef up the size of the old epic minis by 33%, while still preserving the large sense of scale EPIC should produce.  Modern manufacturing and 3d sculpting has enabled crazy amounts of detail onto small kits of this size.   The titans and knights look amazing so far.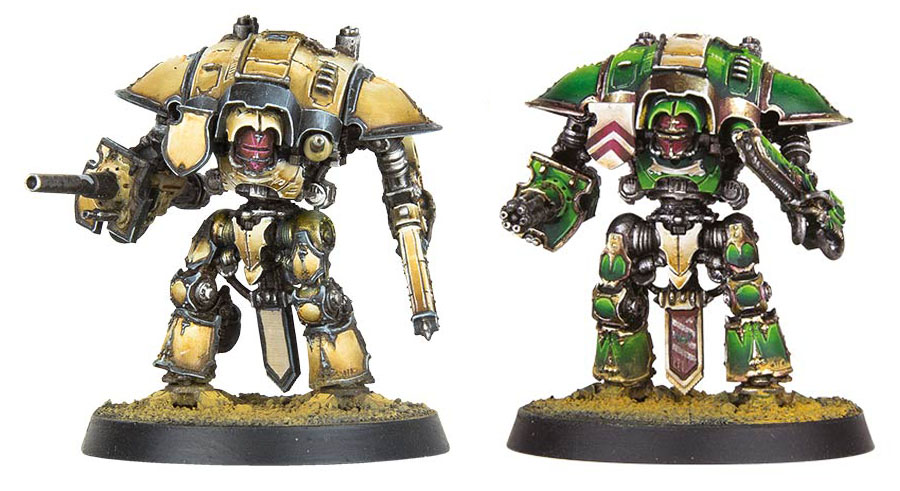 Let's not forget about the buildings – a critical element in a game of this scale. Just Stunning!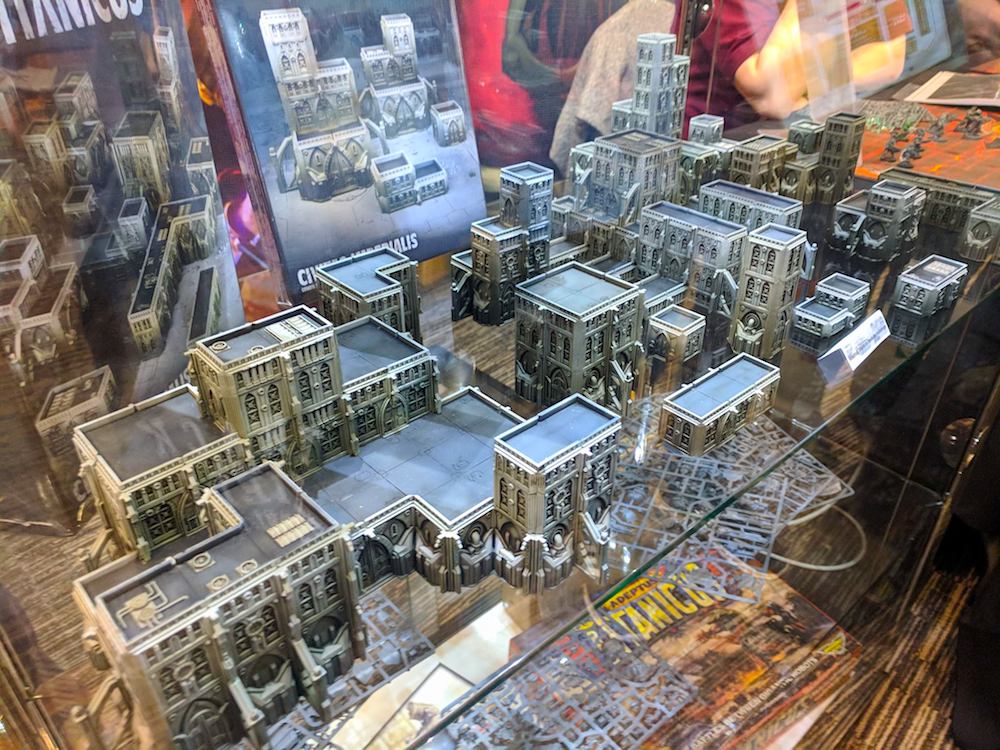 How to Dominate with Titanicus
Back in the 1990s, EPIC was the big 3rd line of games that GW made alongside 40K and WFB. It had a large range of models for all the factions down to the infantry.  It was doing well, but became something of a competitor to 40K.  And we cant' have that.  Here's the type of thing that you would see back in those days: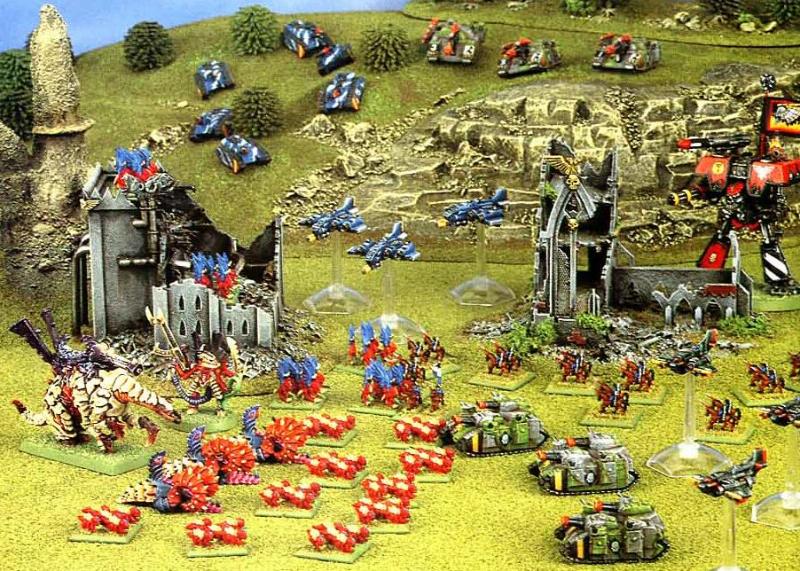 Tyranids vs IG (I spy roughriders!)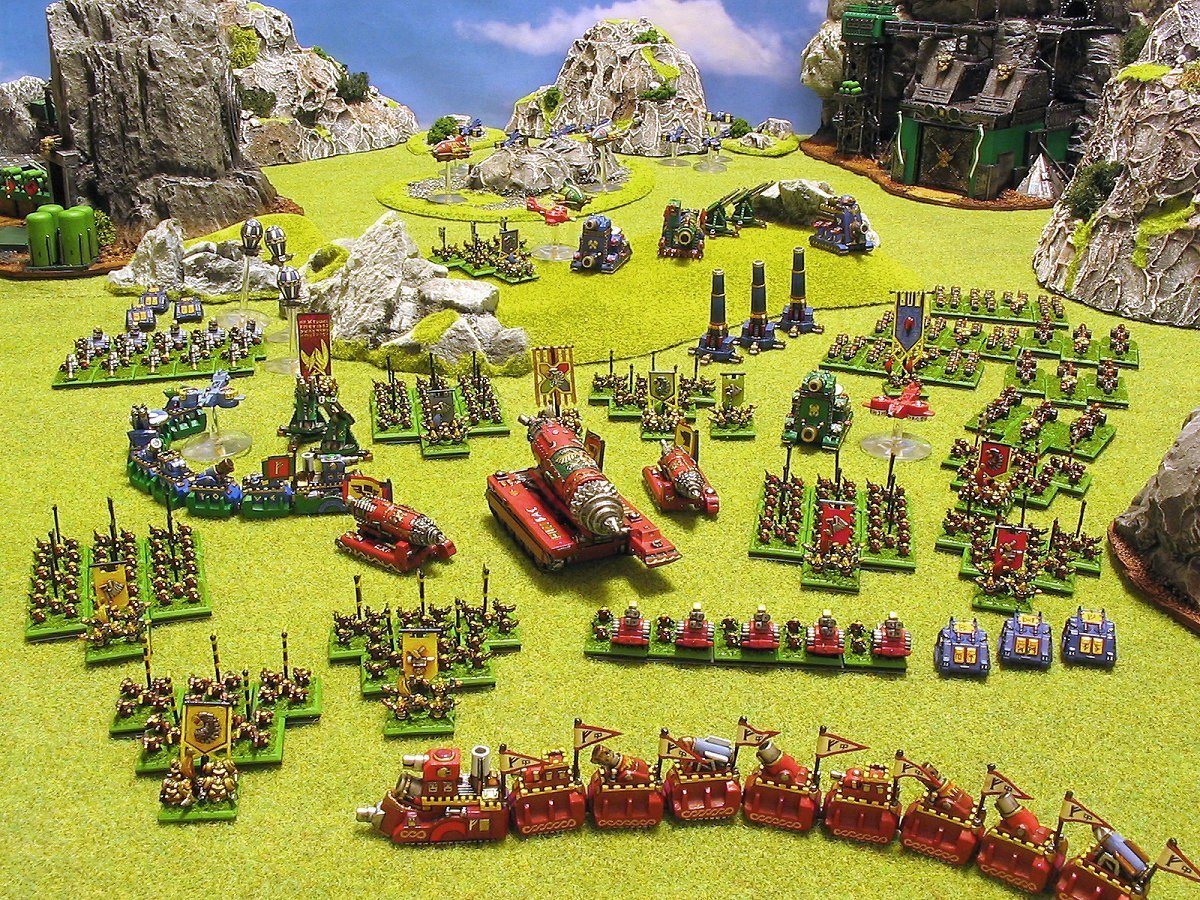 Say it LOUD, say it PROUD… SQUATS!  …also LAND TRAIN!
GW doesn't want to repeat those mistakes and has indicated at Open Days that Titanicus won't include infantry, and they want to keep it focused on the Titans.  They have no plans to include xenos races… at this time.
But I think Titanicus is visually amazing enough to warrant careful expansion into not only Xenos races, but other Imperial armies, in a non-infantry way. I say that if the game can support Knights as the "small unit" it could easily support things like Baneblades, or Land Raiders.  My suggestion is to stay with the game's focus and concentrate on Titans and equivalents first, then, branch out to cover each race in a set of 2-3 model boxes. Keep the game trim and focused. Make collecting a single faction easy with only a handful of kits.  Here is how I would expand the product line with a few sample factions: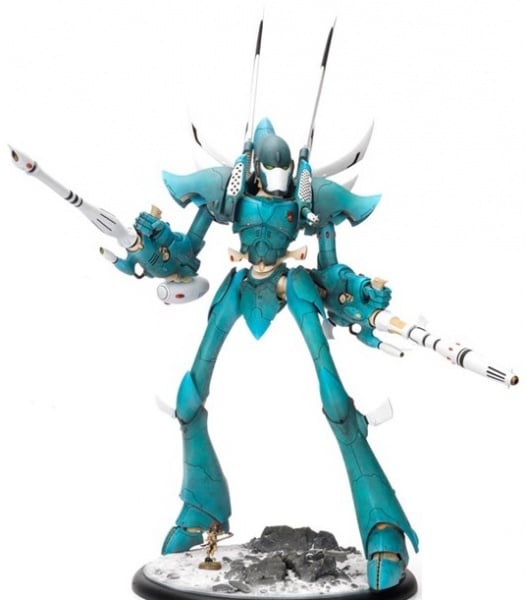 Eldar:
Phantom Titan
Revenant Titans
Wraithknights (2 per box)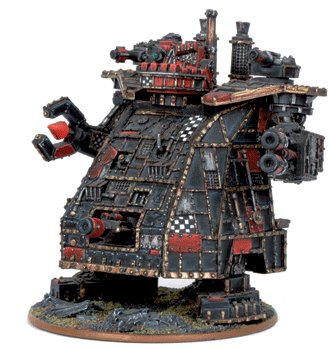 Orks
Great Gargant
Stompa
Battlewagons (3 per box)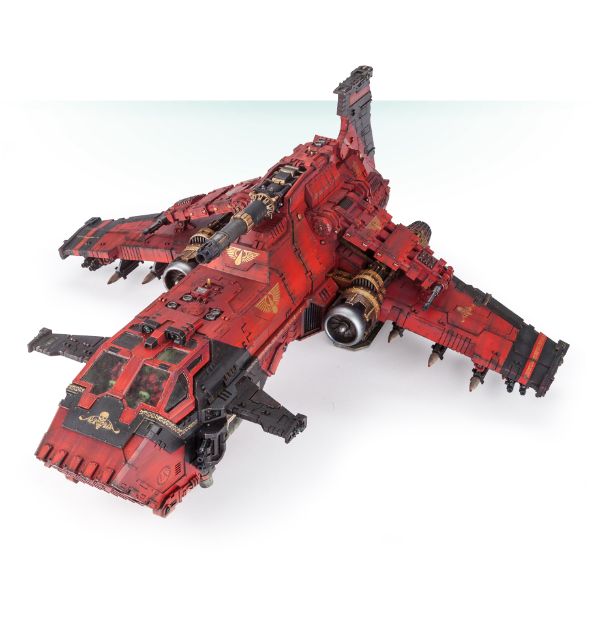 Space Marines
Thunderhawk
Land Raiders (3 per box)
Contemptor Talons (9 models, 3 per base)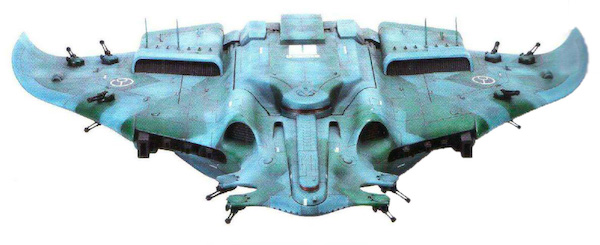 Tau
Manta
Stormsurge (2 per box)
Riptides (3 per box)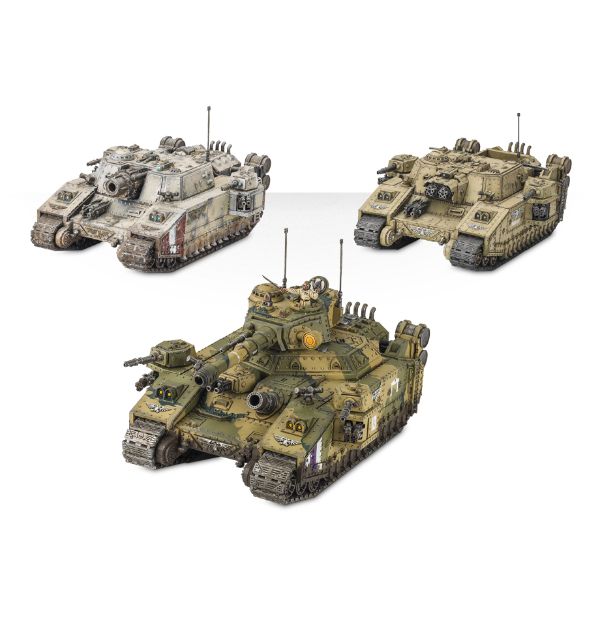 Astra Militarum
Baneblade/Shadowsword (2 per box)
Leman Russ (3 per box)
Other Races… You get the picture
SQUEEE!!!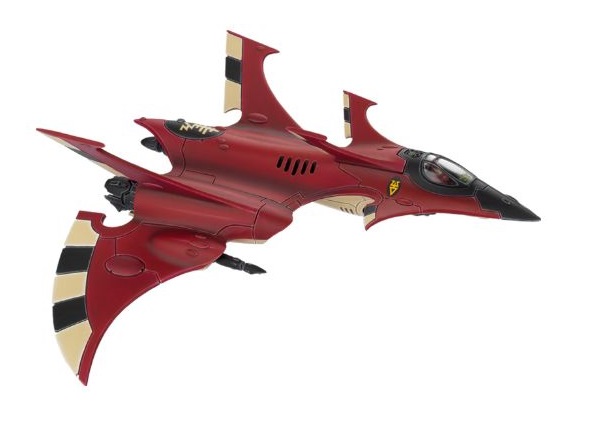 Did I forget to mention aircraft? It would be so easy to add 1 aircraft for each faction, just to bring them into a game with a scale that makes much more sense for fast movers.  Here's two mockups we did for a couple of those ideas above: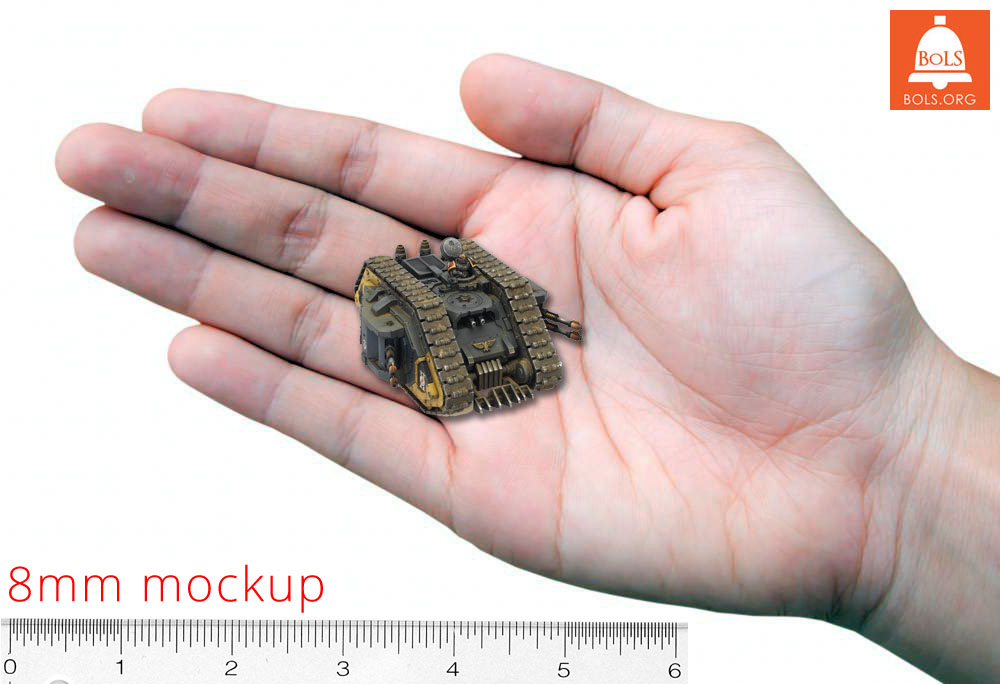 The mighty Land Raider. Clocking in at a bit under 2″, these are the perfect size to paint up in those dreaded Land Raider Companies that tear across the battlefields of the Heresy.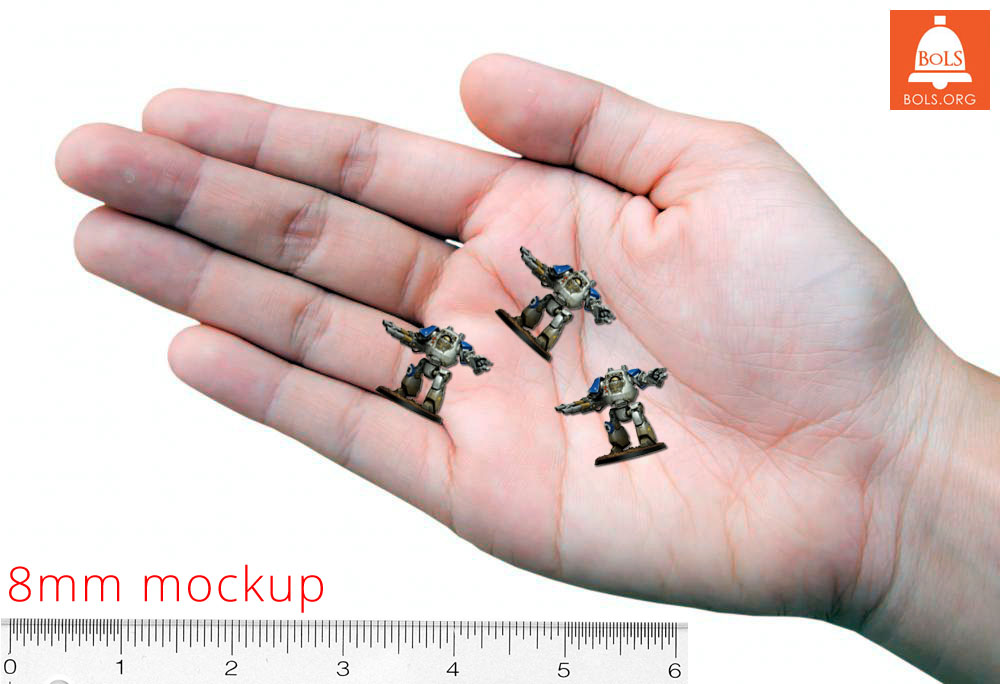 I can hardly wait! Do you think Titanicus can go the distance compared to the other Specialist Games?