Black Blow Fly here to discuss  Space Marines in the current and past meta and why they are doing just fine.
There is a very vocal group on the internet trying so hard to make a case that the Astartes not only need a new codex (i.e., EZ WIN button) but that they also deserve it. Let's look at dark eldar as a counter example. They got their first codex during third edition and were somewhat competitive (not top tier though by any means) but then did not get anything new until 5th…twelve years later that's a long long time for sure. I feel like they were competitive after 3rd Edition because players newer to the game did not know their rules so it was easy for some people to cheat hard with them. 6th Edition didn't really do them any big favors ruleswise but they did get a fantastic new line of miniatures.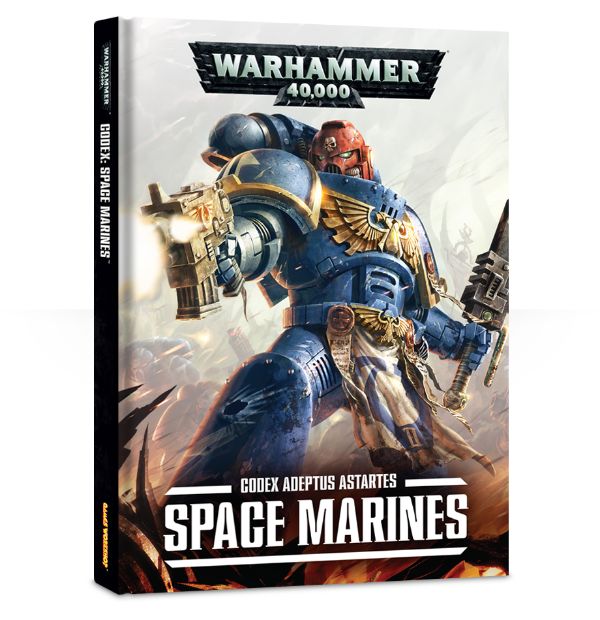 More like Codex: Free Rhinos
Now let's look at Astartes back in 7th Edition – totally broken:
Free transports for days
Every unit objective secured
Skyhammer formation
Biker Death Stars
Broke AF FNP (Iron Hands)
Grav Weapons
Librarian Conclave (casting Invisibility on 2+ with reroll)

Astartes lost all this sweet auto win with the advent of Eighth Edition and to be honest it all really needed to go. Based upon my experience Space Marines are still okay but no longer an auto win army… they are no longer abusable which is a good thing. Many of the people still playing them are devoted to the power armor like me. Guilliman gunline and ravenspam were a thing back in the beginning of Eighth Edition but you know good ole GW – they like to giveth but they love to taketh. While they are not top tier in the hands of a good general with some help from other Imperial faction ala Soup they can still get the job done and it can be thematic too.
I just can't bring myself to play guard for the cheap as chips CP Farm – roughly 180 points gets you a battalion… two commanders and three platoons with the relic and Warlord trait for seemingly infinite CPs. I like armies that have a legit theme. Yep… IG CP Farm is horrid in that regard. Now this is not to knock IG players rocking three Shadowswords because simply this type of army isn't truly competitive. IG has the same problem as Tau – no real mobility and hits on 4+. In fact IG has not won any major events in Eighth Edition and if you're only claim is an infinite supply of CP for soup that's truly a sad thing.
In regards to Astartes they lost all the broken formations and Battle Brothers rule so Death Stars are very much a thing of the past. Do they truly deserve a new codex – no I don't think so to be honest… git gud and play moar. There is no other codex with as many units plus all those options and while Space Marines are generalists they can easily be specialized which can't truly be said for any other codex with the one exception of Traitor Marines. Space Marines have some strong units too such as the almighty Hellblasters which can be buffed by Captains, Lieutenants and Ancients… they make things disappear real quick. Scouts are cheap as chips and one of the best troops in the game.

Are They really Bad?
Some say that Space Marines have terribad strategems and psychic powers. You can now double pop Hellfire Rounds for 2d3 mortal wounds in a Devastator squad hitting on a 2+… how is that not a good thing ?? Librarians can cast Smite like any other psyker and Psychic Scourge can net you d3 more mortal wounds plus you don't have to pick the closest visible enemy unit. Might of Heroes is fantastic in my book – it turns a melee character into a true powerhouse or can get your dreaddie up to T8 or even T9 if you're rocking a Leviathan. Null Zone is one of the most powerful powers in the game but you have to know how to properly use it… some complain it's hard to cast but it should be – burn a CP if you really need it.
Sure Space Marines don't have have any really broke AF strategems but they do have some that are very useful besides Hellfire Rounds like Wisdom of the Ancients and Scions of Guilliman. Killshot is pretty darn good too if you love your Predators.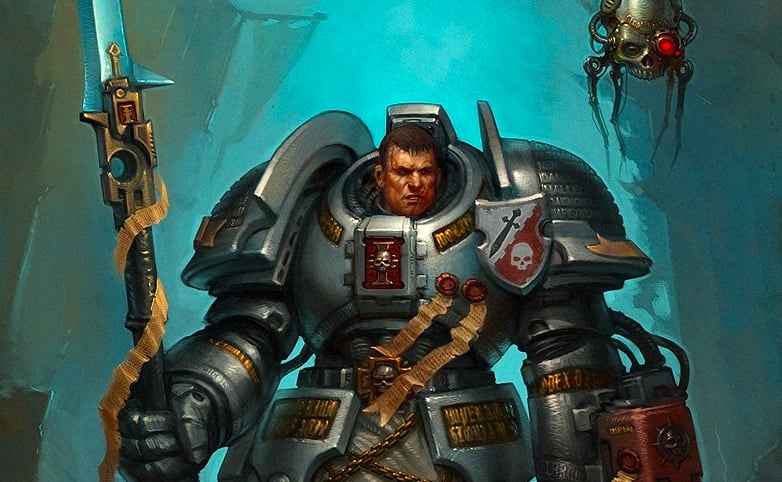 Little buddy, what happened?
The Other Marines
Now let's look at Blood Angels, Dark Angels and Space Wolves. The latter is still waiting for a new codex so let's set them aside… they were truly broken in Fifth Edition with many powerful undercosted units such as Grey Hunters, Long Fangs, Thunderwolf Cavalry, plus Iron Priests and Wolf Lords mounted on Thunderwolves. Blood Angels and Dark Angels are both rock solid in Eighth Edition. Out of the 80 teams playing in ATC this year over 76 of them are bringing some Smash Captains.
If you want to see a truly terrible codex in Eighth Edition look no further than Grey Knights – they can't even cut it as an ally. Of all the new codices out now I believe Grey Knights deserve a fresh look not Space Marines.
So that's Space Marines in a nut shell for you. What do you think – do deserve new rules already?