Lets talk about the super news coming out of a Gencon 2018.
This week at their regular press conference at GenCon FFG blew the lid off the latest addition to Star Wars: Armada, the Super Star Destroyer. This massive beast has been something fans have long asked for, and FFG is at last answering the call. Lets take a look at what we know so far.
About Time!

Pictured: certainly not me peering into the future of Star Wars ARMADA and LEGION…
A mere two weeks ago I called out the lack of news on Armada and hoped for something big out of GenCon. Well, ask and they will deliver! Now two weeks is a little longer to reply than the last time I asked for an update, that time they put out news about 2 hours later, but it still nice to know that my crystal ball is working. Now while they teased us with some reveals, we also should be getting a lot more news in the next day or two, so lets look at what they have shown us.
The Live Stream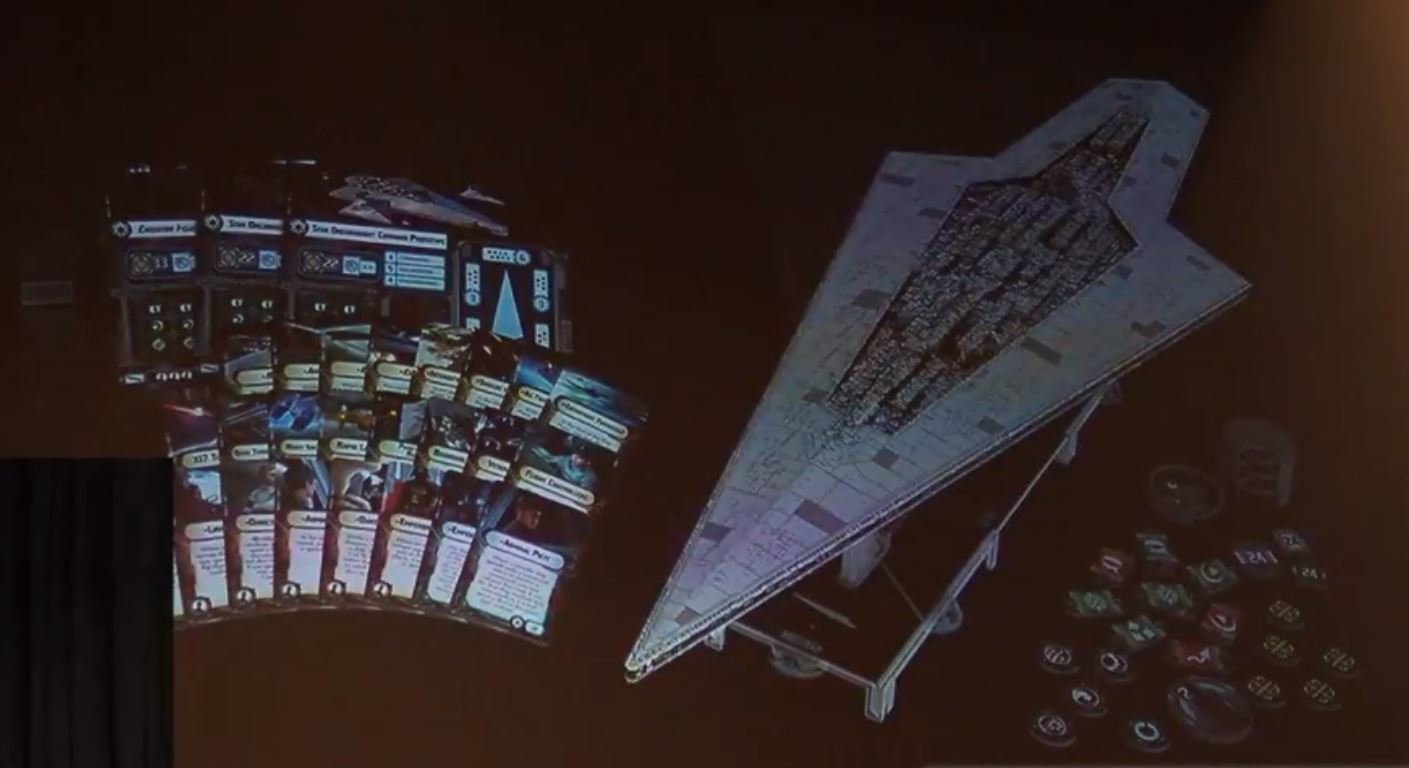 The FFG forums have some nice screen grabs from their live steam. From what was reported FFG has said the Super Star Destroyer will be playable in normal Armada, at a short of reduced ability. They are also introducing a new type of epic play for the game, which I assume means bigger battles, and if you play that version you can take the SSD in its full glory.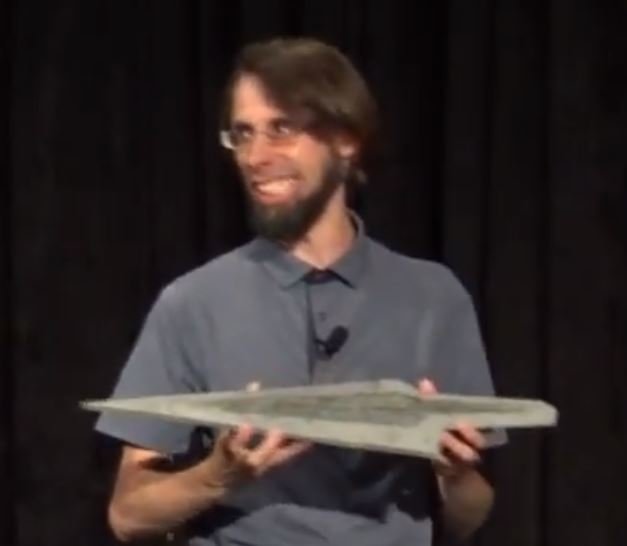 That's a big ship. 
Trying to pick out what upgrades come with it are a little harder, but here is what the internets best guesses are:
Commanders:
Officers:
director krennic
Emperor
piett
gallius rax- maybe
Generic Upgrades
flight controllers
veteran gunners
boarding engineers
rapid launch bays (pretty sure)
all four fleet commands
xi7
HIE
quad turbolasers
 point defense reroute
1 covered card
1 unreadable
Looks like about 4 titles.
What I find interesting here is most of the upgrade cards are reprints. In fact it looks like only the titles and officer/commander cards are new. This is actually not a bad thing. It means this is ship only Imperial players will need to buy. It would raise a bit of ire I bet if a card Rebel players needed was locked behind an rather expansive ship they can't use. Overall it looks like a lot of great options for Imperial commanders here.
The Model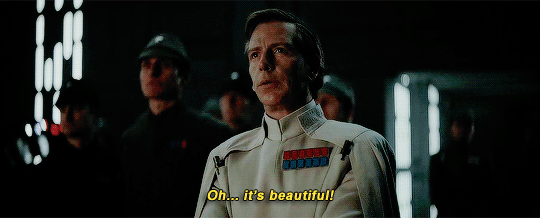 Our on the team on the ground at GenCon was lucky enough to get some up close pictures of the SSD, here it is.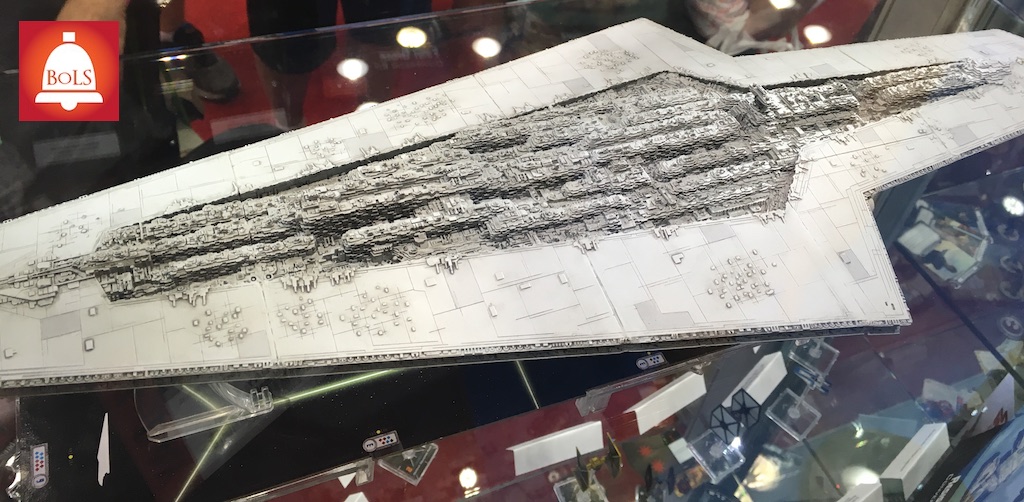 Wow, that is really a huge and beautiful model. I have got to say that FFG has blown it out of the water with the detail on this ship. And its huge! Just look at the size of it.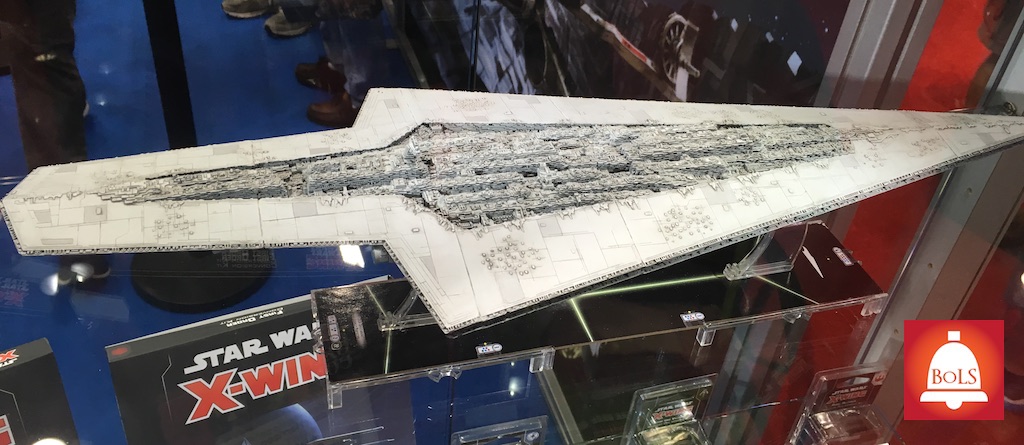 You can see it's got a unheard of size hull zones, giving it a massive about of firepower. I would bet one of its rules will let it fire more times than a normal ship to take advantage of all those zones.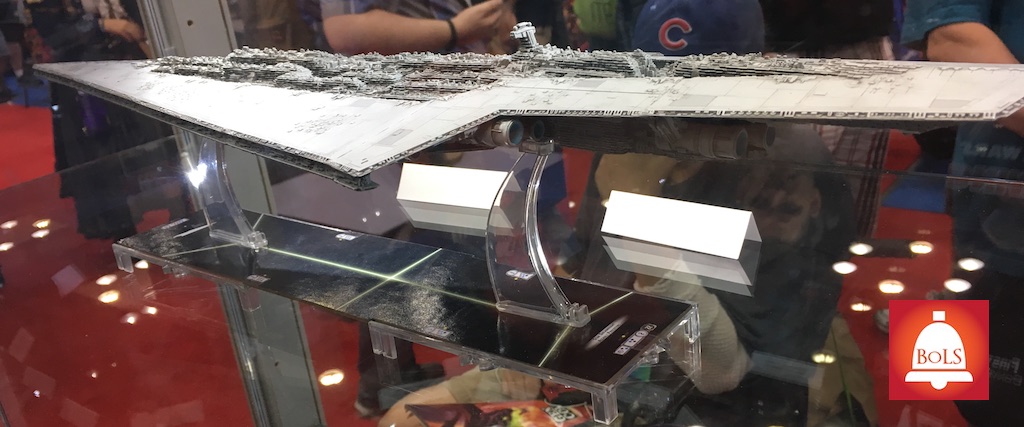 Talking about firepower, this thing has it in spades. Its deadly front arc looks to be nine dice 5 red and 4 blue, The side arcs look to have 5 dice on the front ones and 4 on the back ones, going down to 3 dice on the rear. And that's just on this version of the ship. No word if this is the epic version or the regular play one.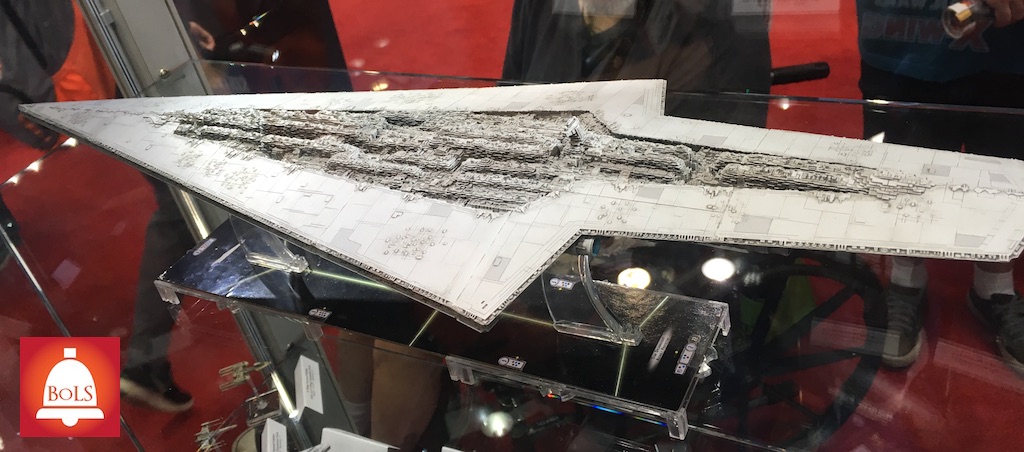 Shield wise it looks like 6 on the front and 3 on the other facings, with a total of 22 hit points, meaning this thing is going to be a beast to take down. It's also rumored to have 6 defense tokens, so you better bring some A-wings.
Epic Play!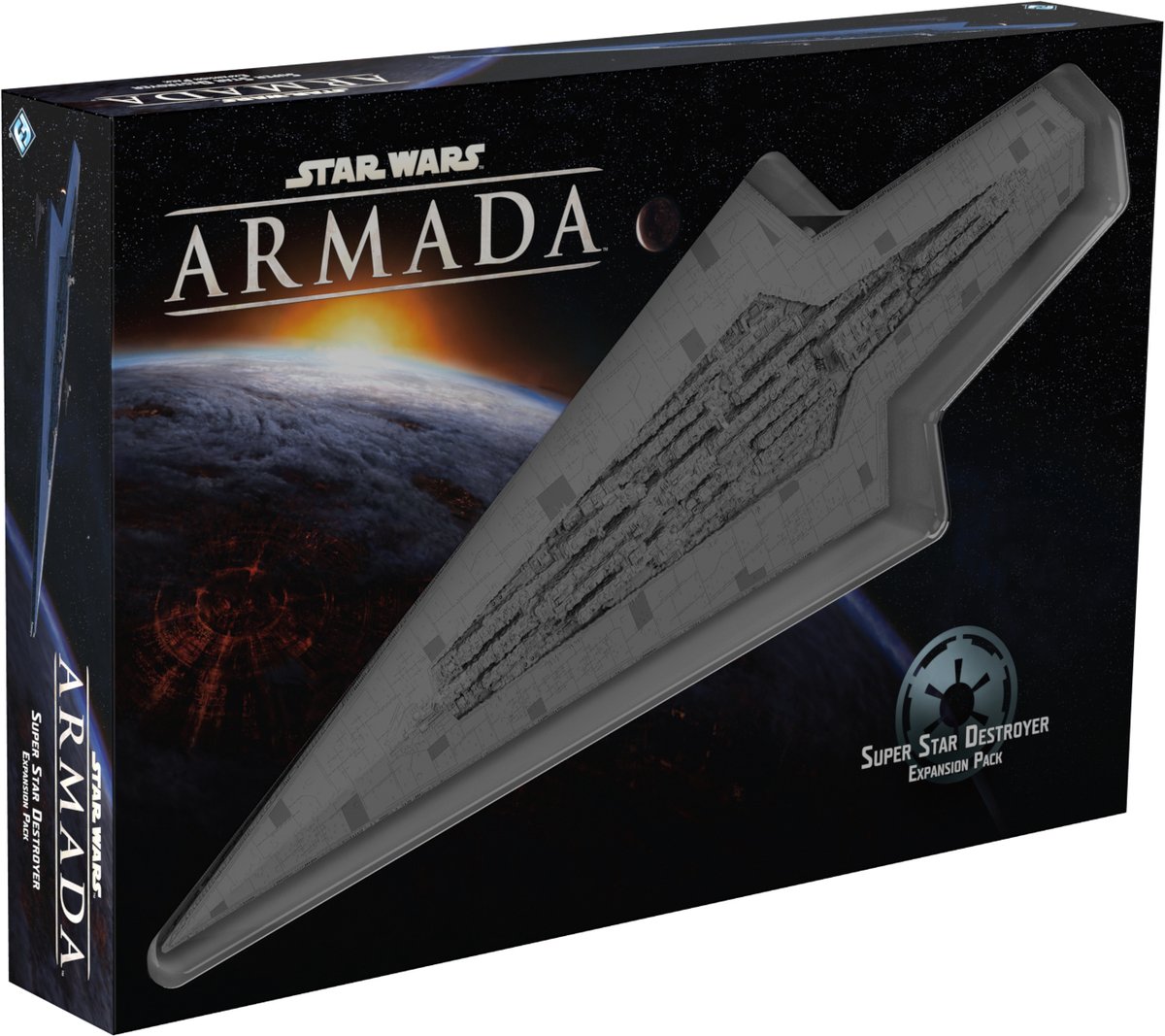 While the announcement of the SSD is certainly very exciting I'm also really stoked about the idea of epic play. Massive fleet battles are the main draw of Armada and being able to have larger ones makes me really happy. I don't know what all is coming out for it, will we get a Rebel epic ship? But I'm eagerly waiting to find out. FFG also announced that both Legion and X-Wing were going to get Clone Wars expansions. I'd bet that Armada gets some as well. With all this news it's look like a great time to be a fleet commander in Star Wars: Armada!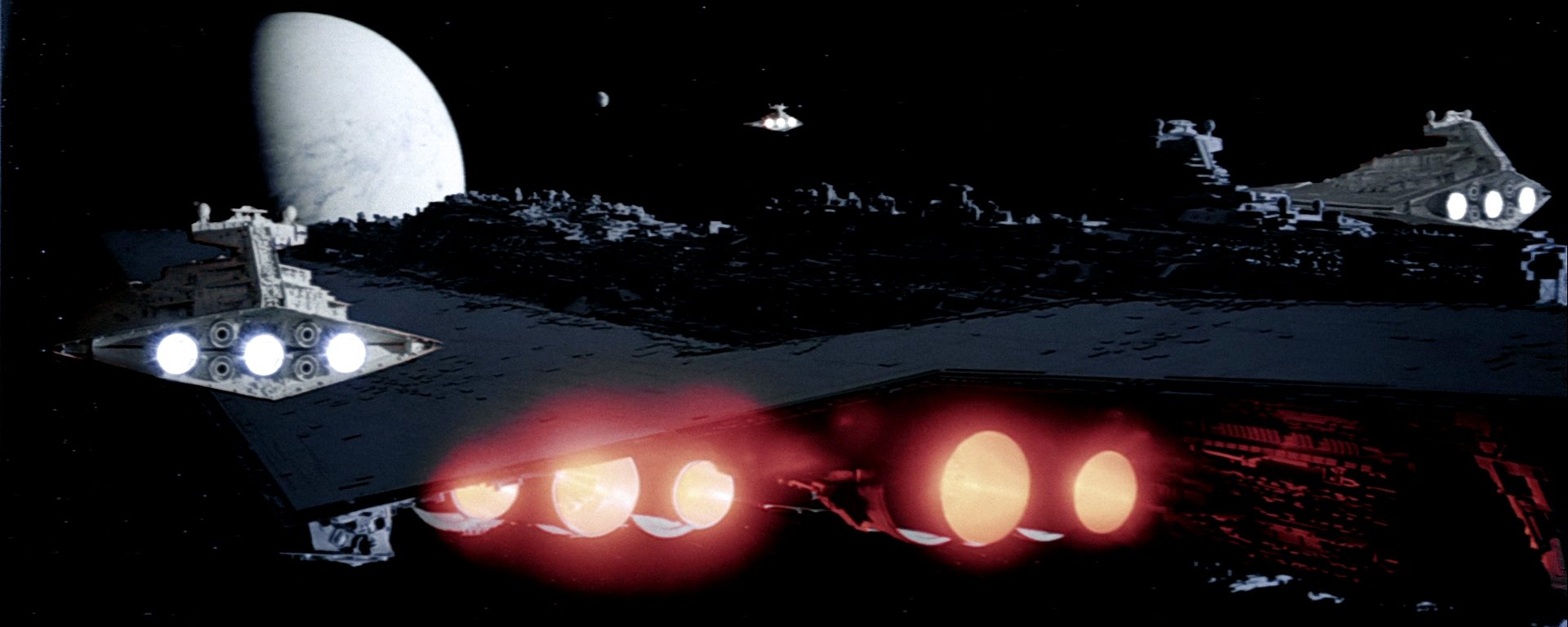 Let us know what you think about this news, down in the comments!