I've finished up another warband for Bushido. Follow along as I go over all the steps for painting the Imperials sub-faction.
Xi will be our stand-in for all the Imperials. The Techniques I used on her are more or less the same I used on all six models.
I start with the basecoat for her skin. If you've read any of my other Bushido Painting Articles, you'll know it's a mix of P3 Beaten Purple and Bloodstone mixed with some Menoth White Highlight.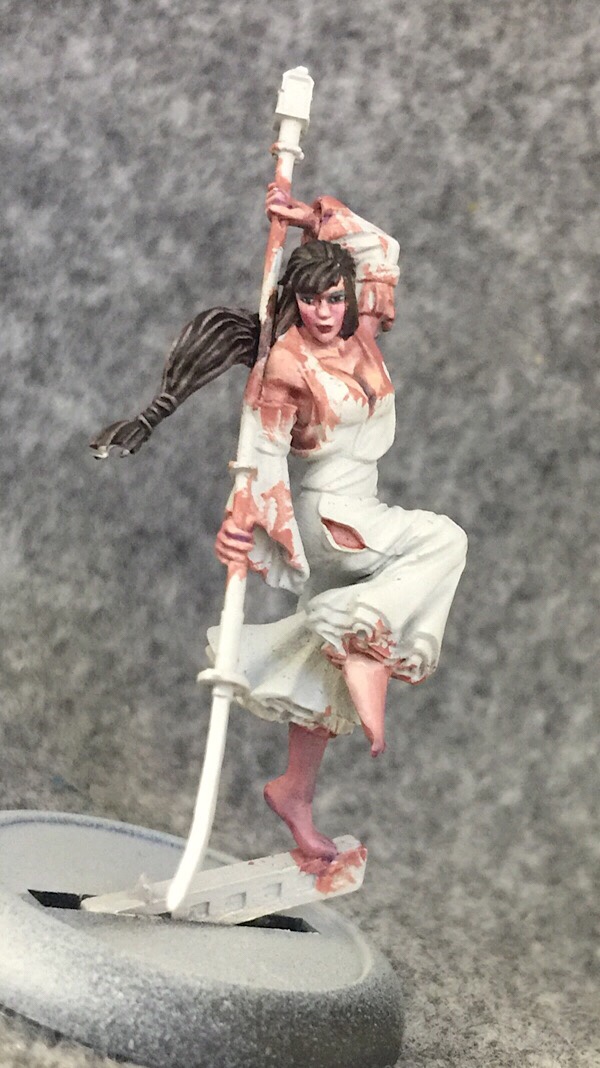 I add highlights to the basecoat with increasing amounts of Menoth White Highlight.  I mix a little black in with the purple for the darkest areas. For the cheeks I add a little P3 Murderous Magenta and around the eyes a little Exile Blue.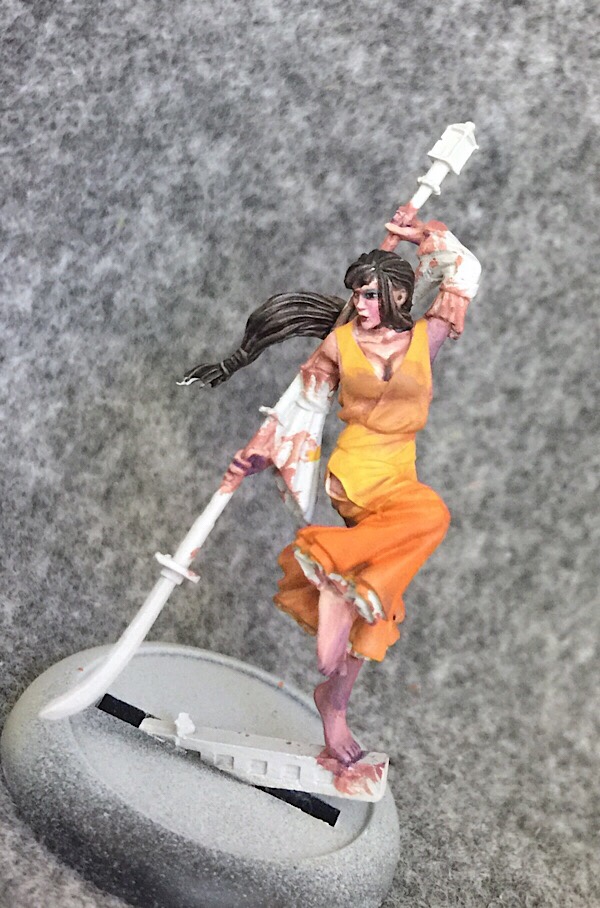 Then I start on her smart jumper (jumpers are in right now btw). I blend a basecoat of GW Averland Sunset into Trollslayer Orange as it reaches her legs. Averland sunset is the best color you can buy if you want to paint yellow without an airbrush. It creates a strong opaque foundation for later layers of pure yellow. I blend a little purple in here and there to begin some basic shading.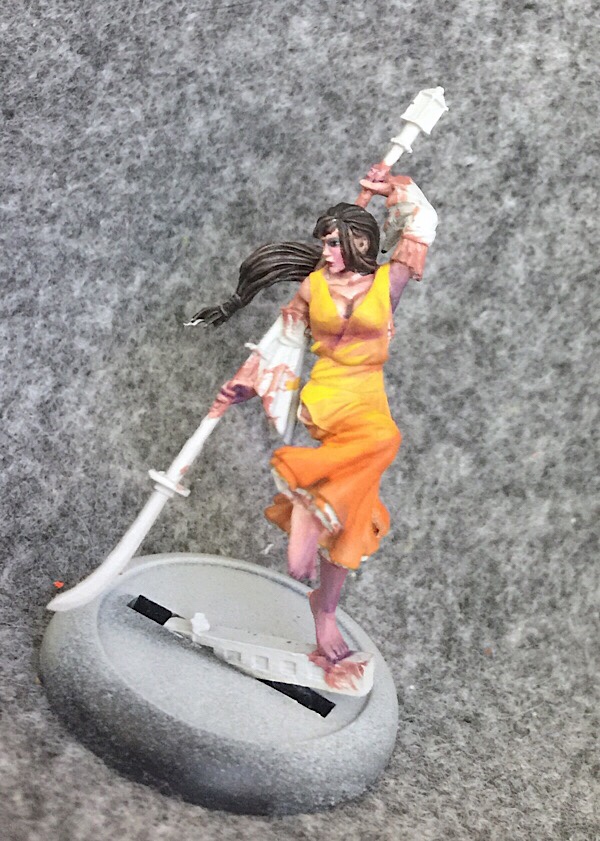 I add some Flash Gitz Yellow for highlights and more Beaten Purple into the shadows.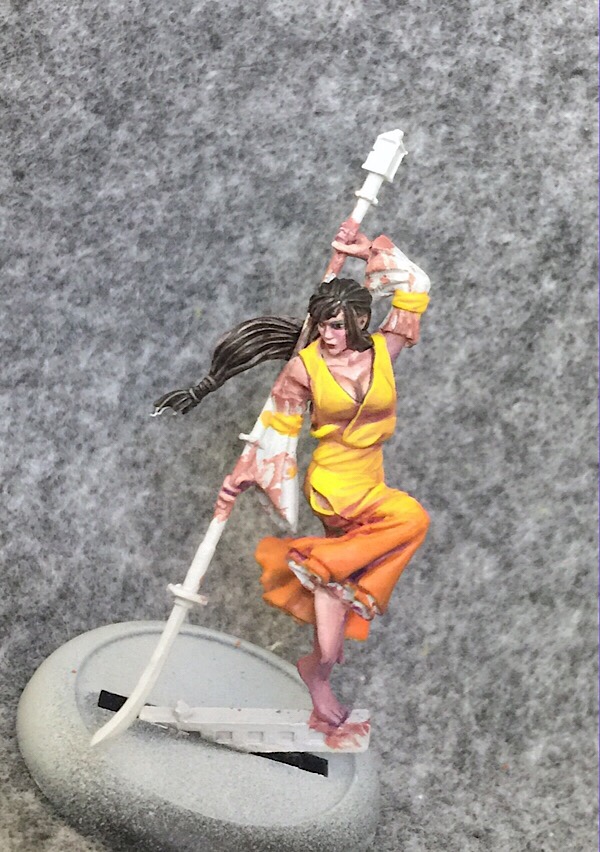 I continue to add more layers of yellow and  purple to try to define every fold. The Flash Gitz Yellow is also used to add some highlights to the orange, but very sparingly.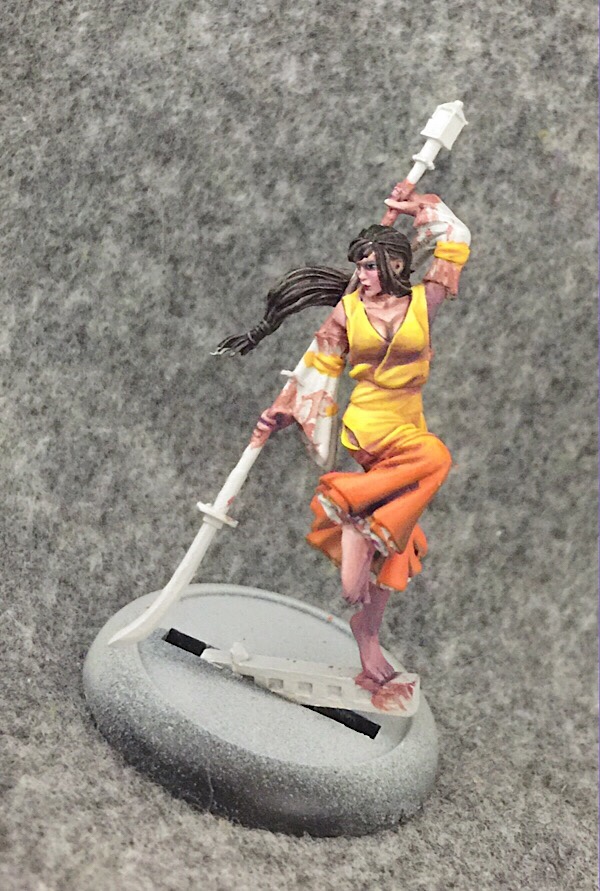 Finally I add some Menoth White Highlight into a few areas to really make it pop.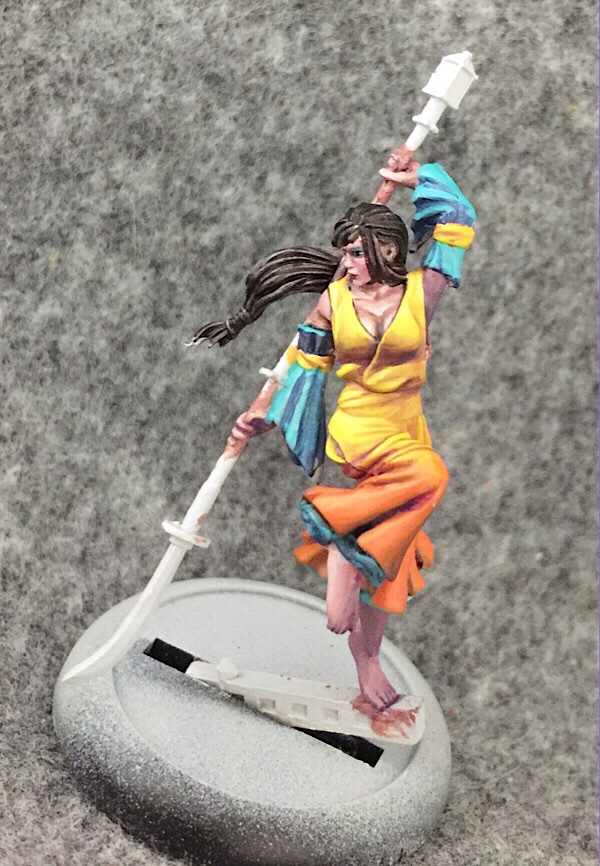 Next I wanted to add some more accent colors. I decided on the P3 Arcane Blue that I'd used on the Blood Brothers. I thought it would be cool to tie the two groups together, even if only just. It's shaded with Exile Blue.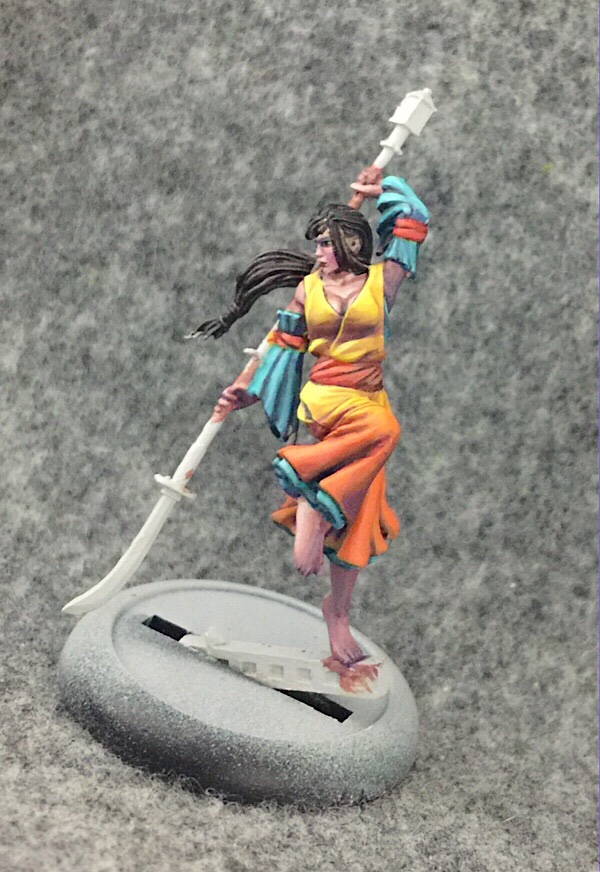 I even out the two base blue colors before strengthening the highlights a bit with some Menoth White Highlight. Then I start on her sashes and armbands with Evil Sunz Scarlet. It's highlighted with a bit of Trollslayer Orange and Menoth White Highlight blended into the red.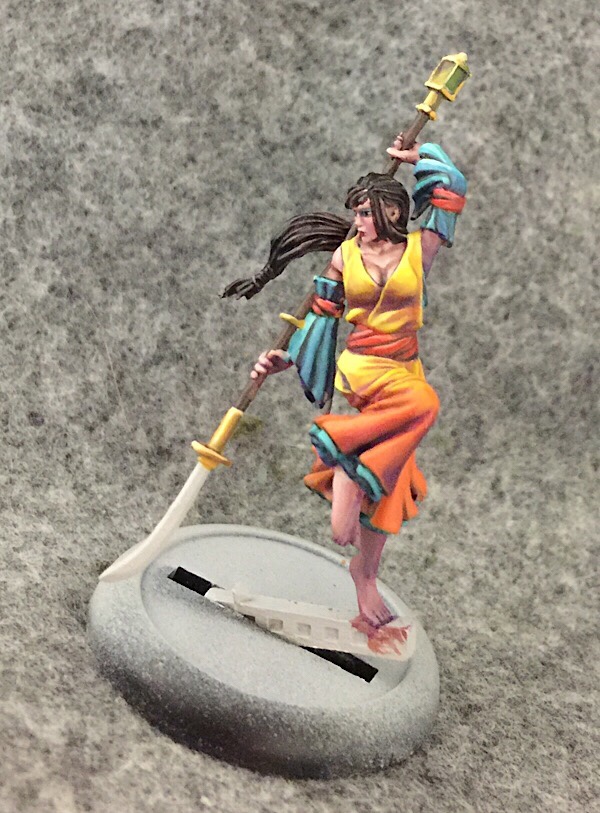 I left off yesterday having just begun the red sashes. I clean them up a little more with more Evil Sunz Scarlet.
I also start on the brass areas of her weapon. The basecoat is Averland Sunset. It's shaded with a mix of Caliban Green and Dryad Bark (I prefer P3 Umbral Umber for a dark brown but I'm out right now and Dryad Bark is almost the same.) and highlighted with Menoth White Highlight.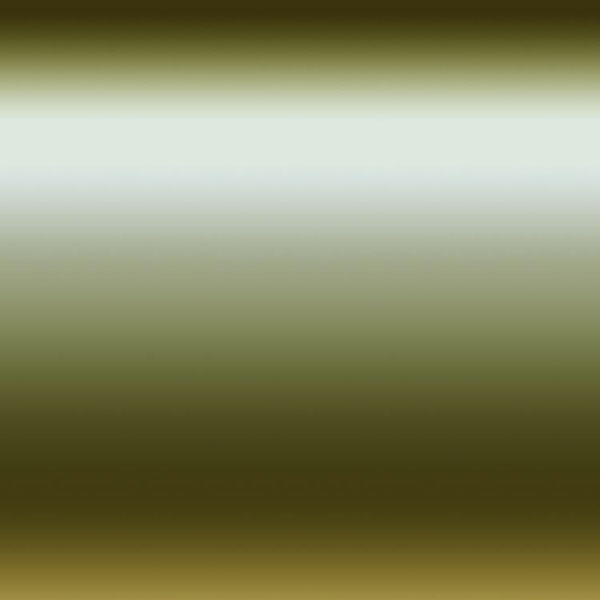 Here's a swatch of the brass – although its a little greener than what's on the model. It's a good guide for the value gradient used on a cylindrical metal surface.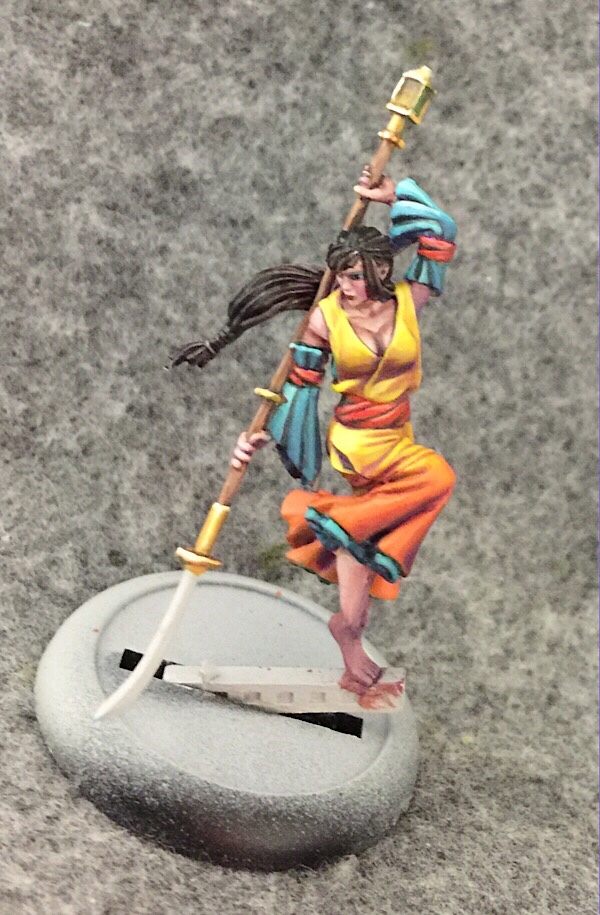 Here I've added some lines of highlight around the rough edges to help it pop even more. I guess there's not much noticeable difference between this and the last picture.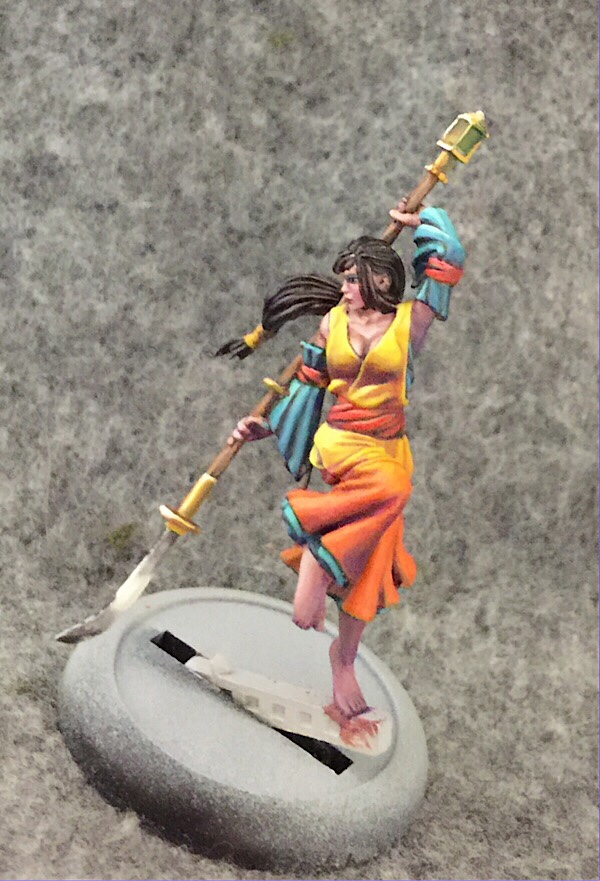 Then I begin on the blade. I give it a strong central highlight of Menoth White Highlight blended out into a mix of Exile Blue and black.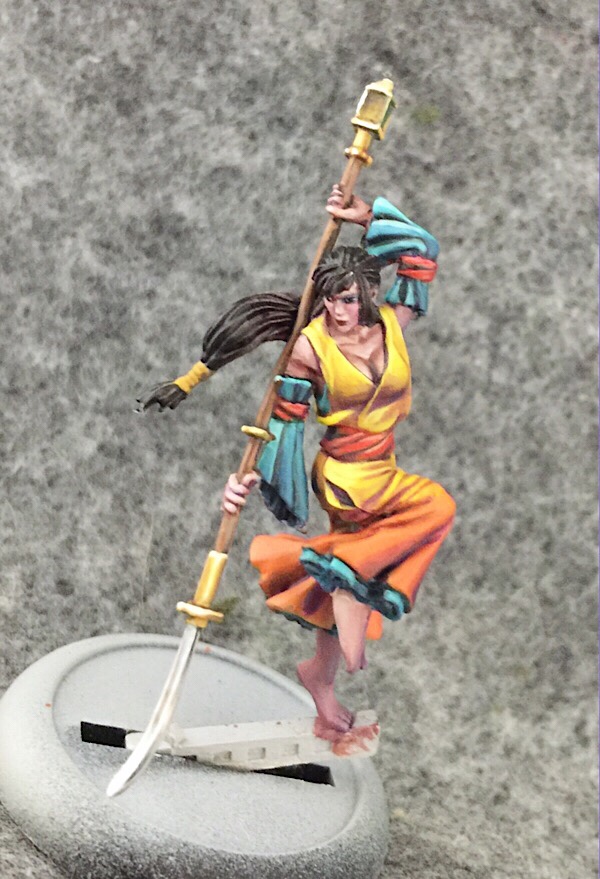 After blending it in a little bit better I run a thin line of highlight along each edge. In the lightest areas this line is pure Menoth White Highlight, but I add a slight amount of the blue black mix to it when the lines pass over darker areas. If the contrast is too high it will look a little off.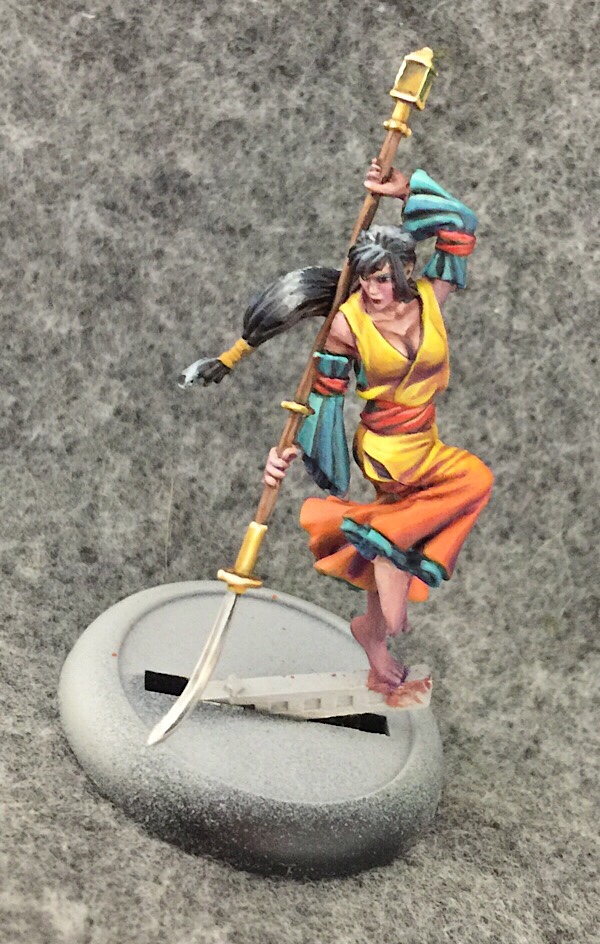 Then it's time for the hair. Dark hair actually looks best when given a treatment similar to metal with strong lines of highlight blended in to try to give the illusion of sheen. I still find black hair a little tricky. As always part of getting it right is adding color. Here I've blended the black basecoat into p3 Exile Blue, then into P3 Frostbite.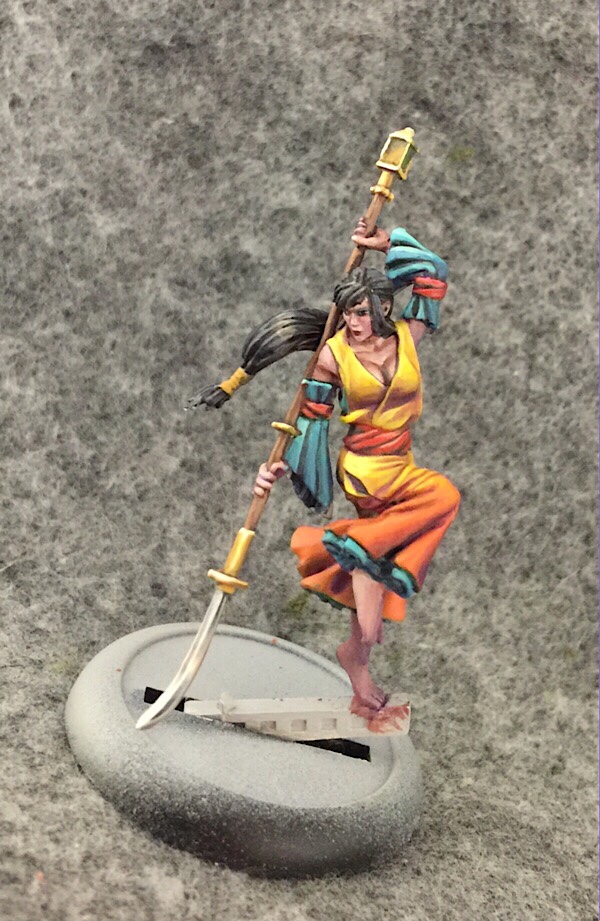 Next I gave it a wash of Agrax Earth. I don't really think this helped much and I ended up painting over it almost completely.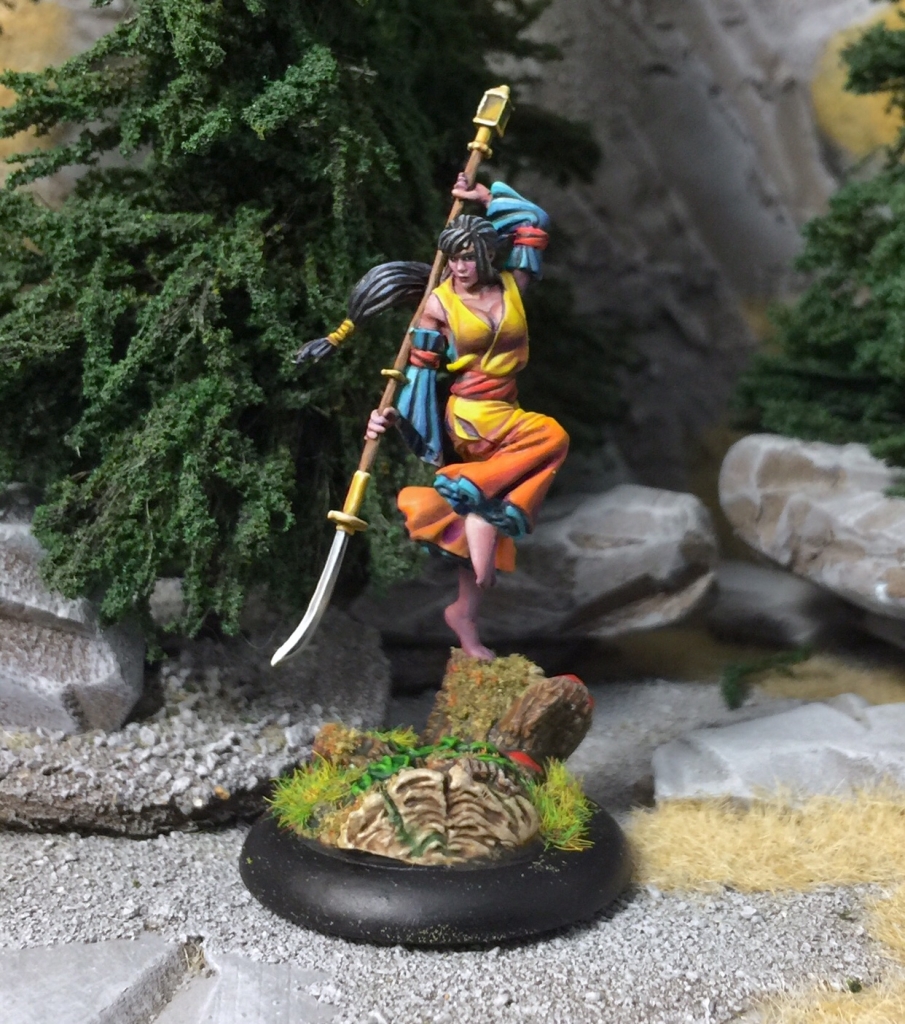 As you can see I cleaned it up a lot more from there, and brought back a lot of the blue. In the end I lined the gap between every hair individually. I used black mixed with a good amount of Bloodstone for that lining. Bloodstone has a strong orange tint to it and the idea was to use that color to make the blue pop a little more. You can't really see it in the picture though.
The CMON forest bases worked really well for this batch, due in large part of course to the acrobatic poses of the sisters. I had to use a little trick to get her attached to it successfully though.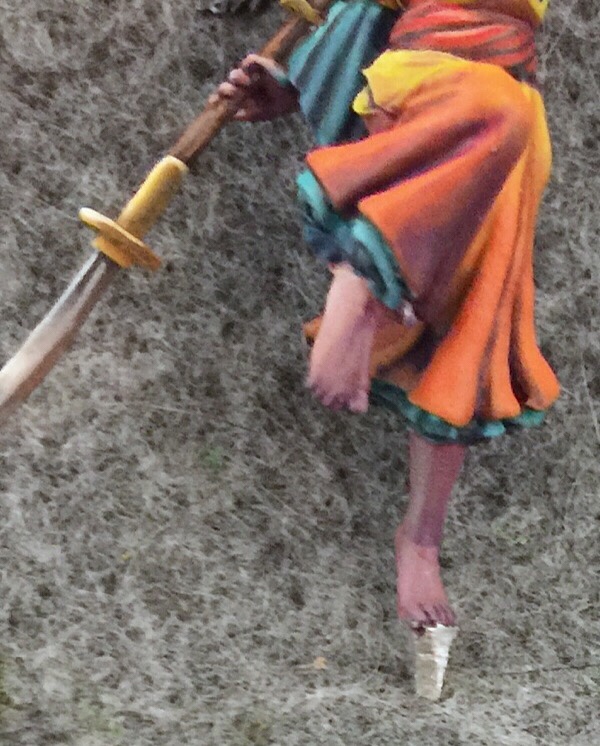 Because her foot seemed just a little too delicate for a pin, I snipped the base down to a peg shape with my clippers, then filed it into an even smaller pointier shape.  It would be ideal if this could be done before painting, but I'd have to glue it to something to hold the model steady while I painted her. Trying to get it free could break the ankle.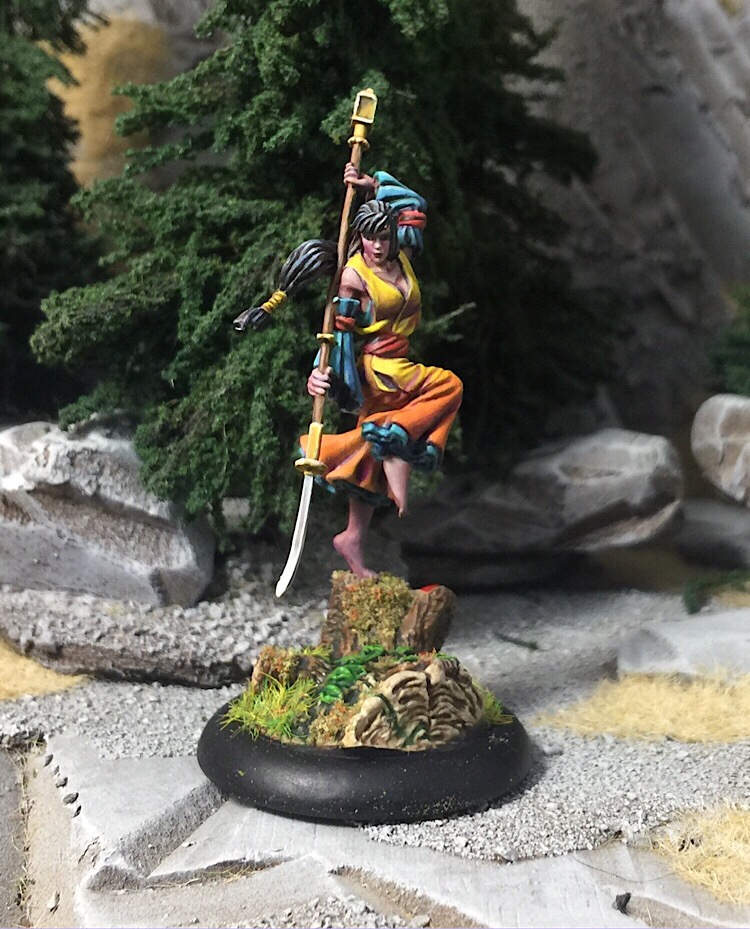 Here are some pics from other angles.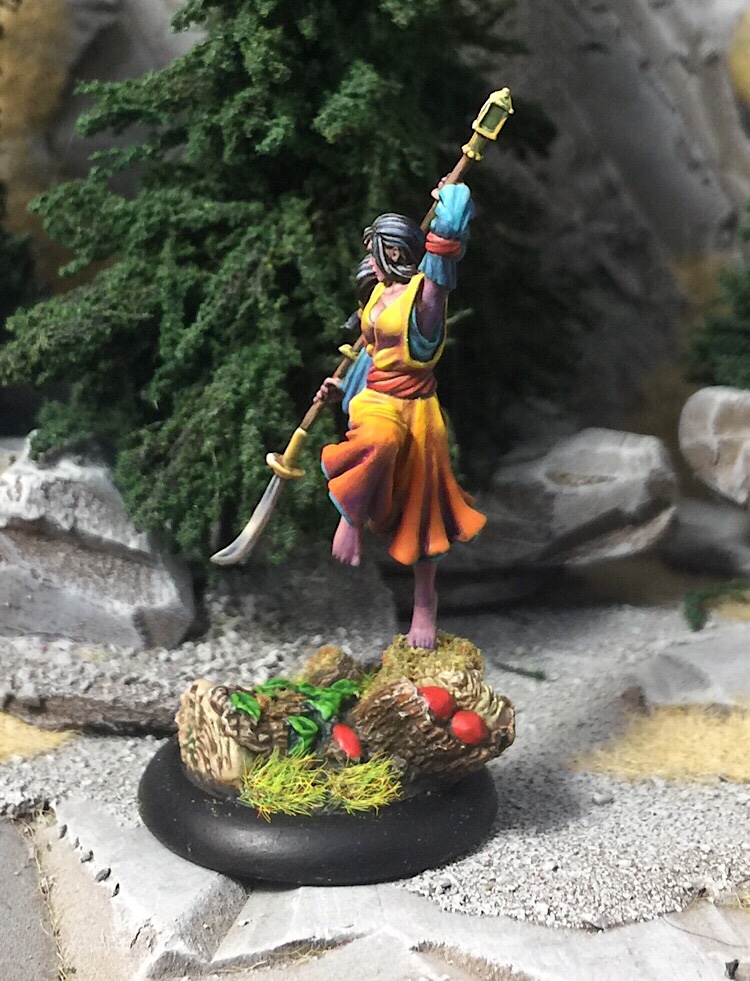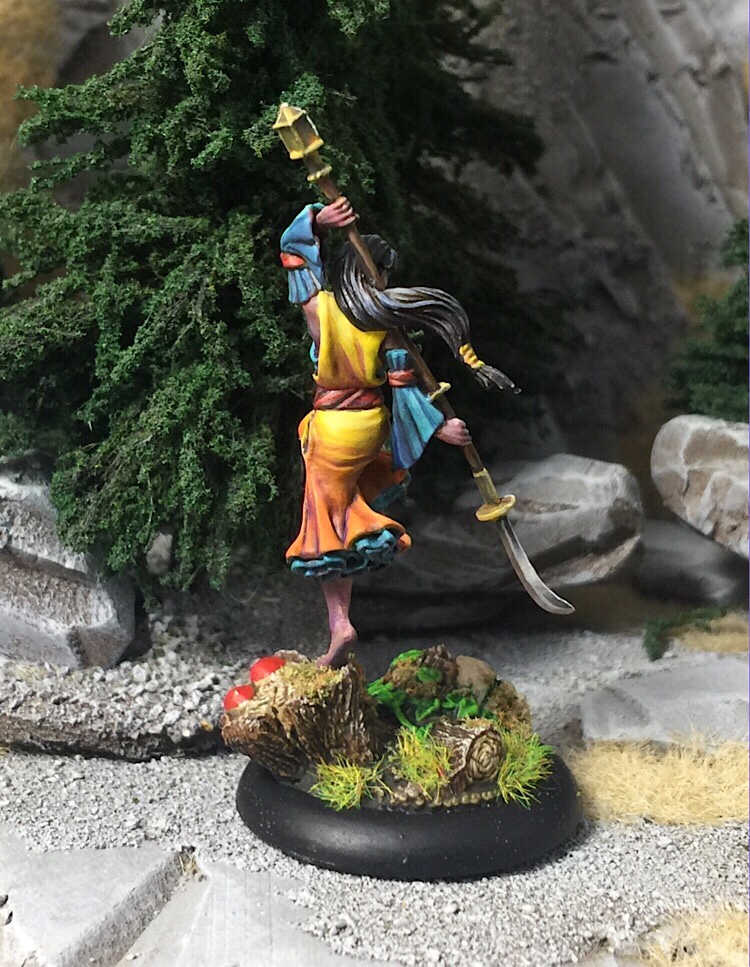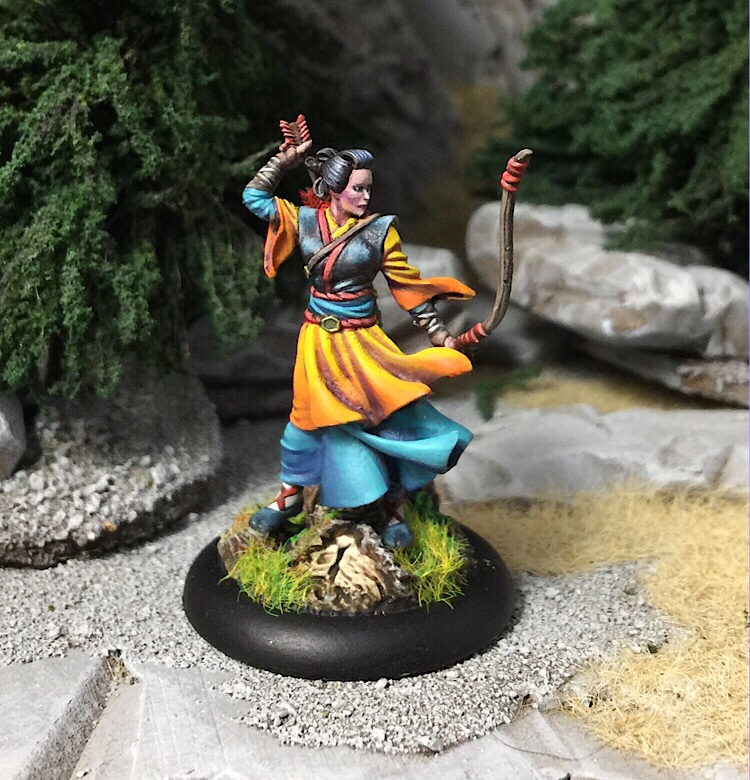 Next: Yanjing.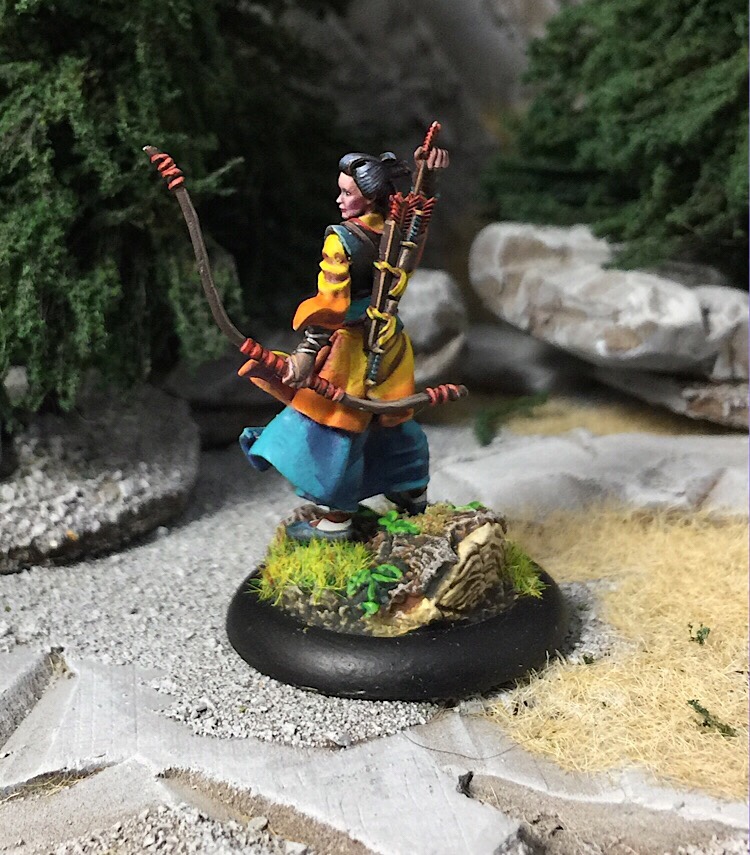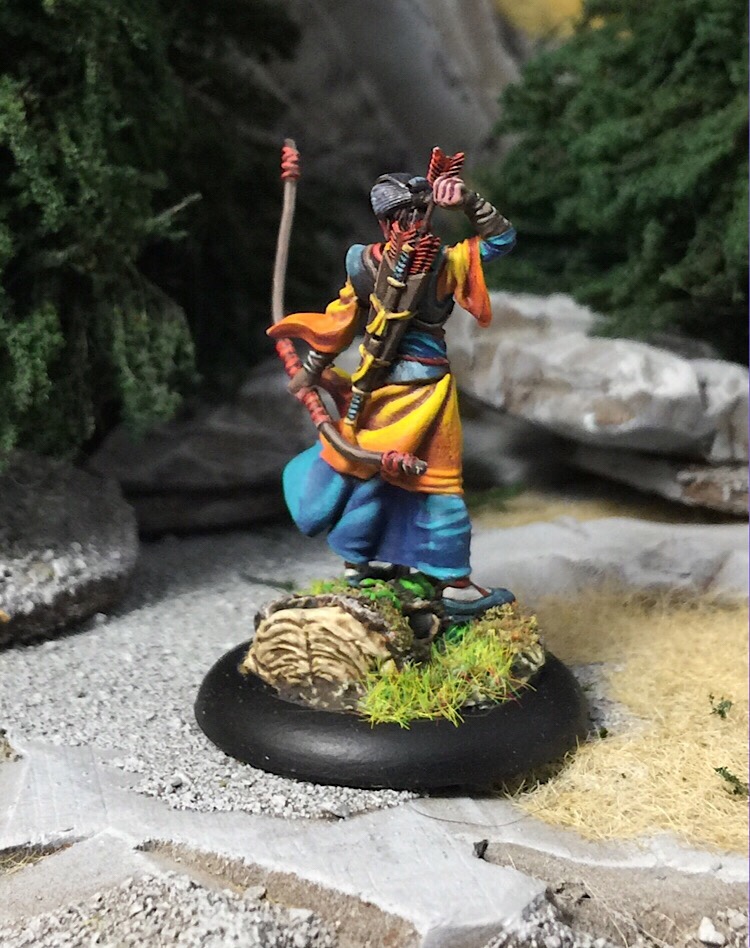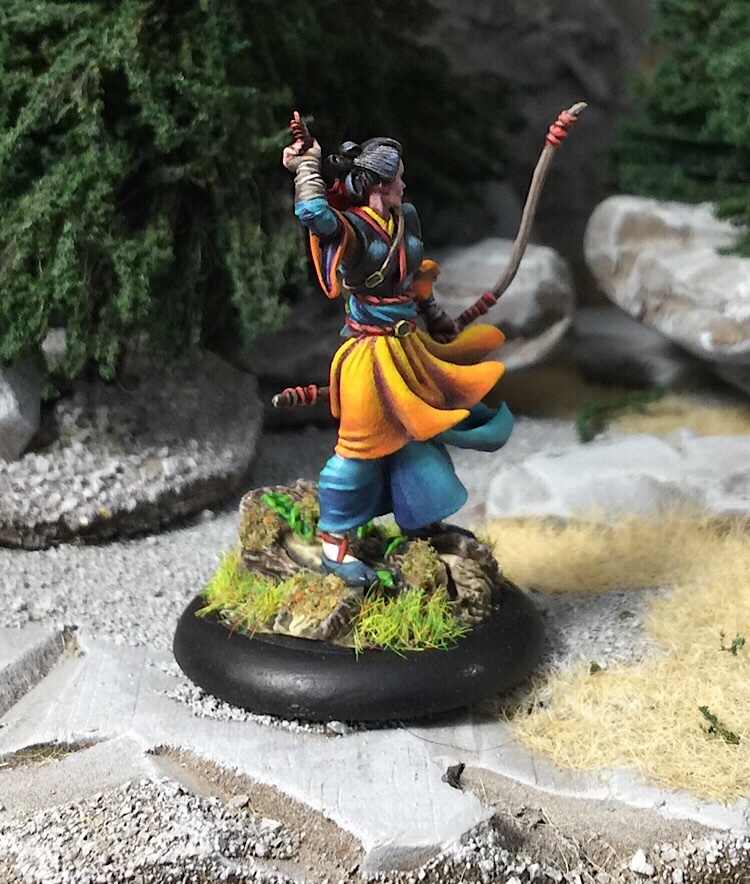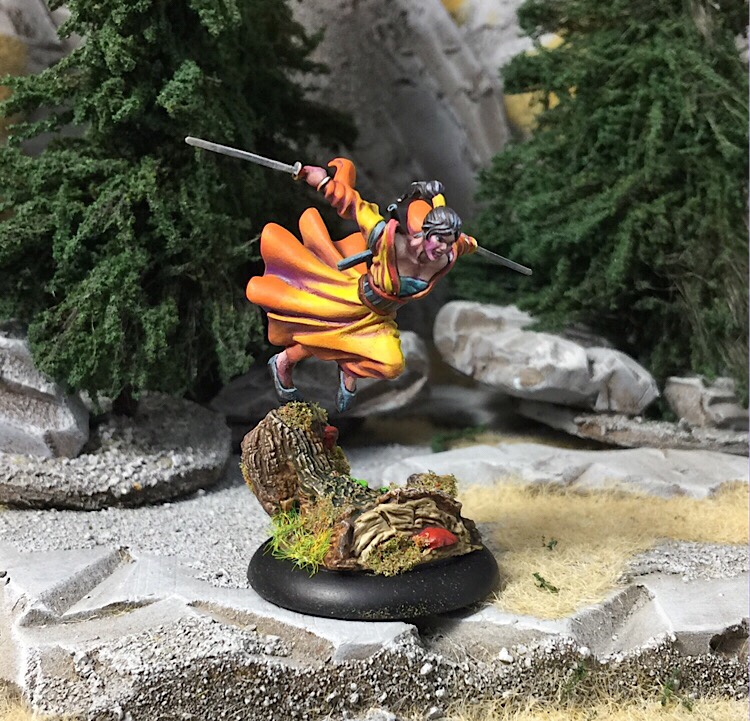 Yizhi is the final sister, but there are still a few more Imperials to go. CMON's forest bases had just the right tree trunk base to accentuate her leaping pose. In fact they worked really well for the whole group.
Unfortunately her pose made it a little tough to snap a really great picture of her. Some minis just don't work as 2d photos. You have to hold them in your hand to see how awesome they are.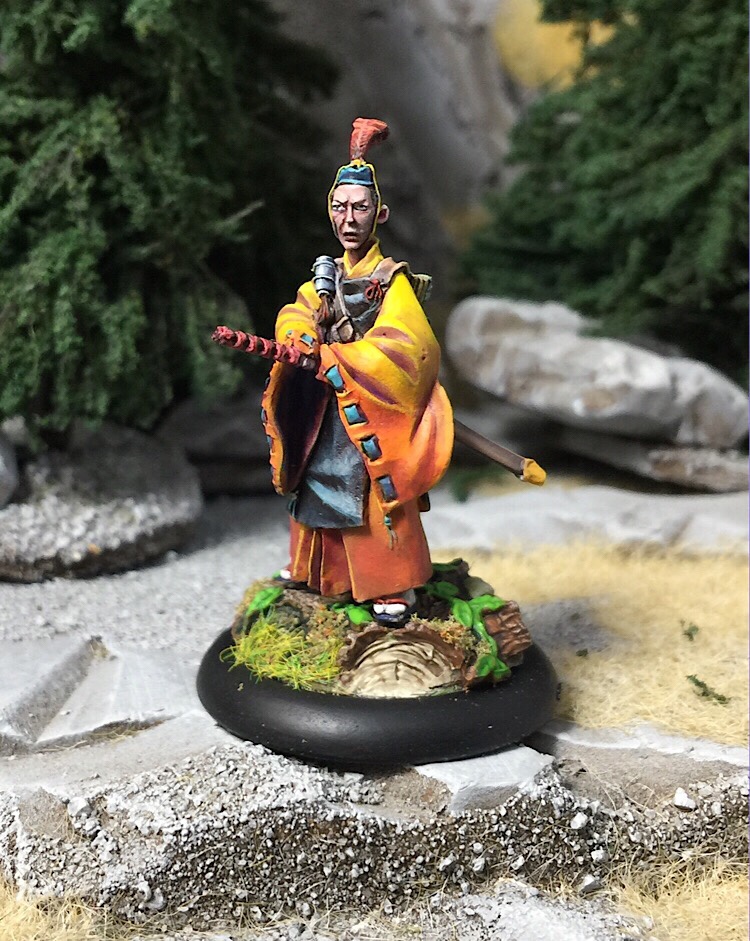 Now its the original Imperial. Rocking the Jwar Isles since before he had a sub-faction to call his own. Yukio Koshimori, the Imperial Envoy.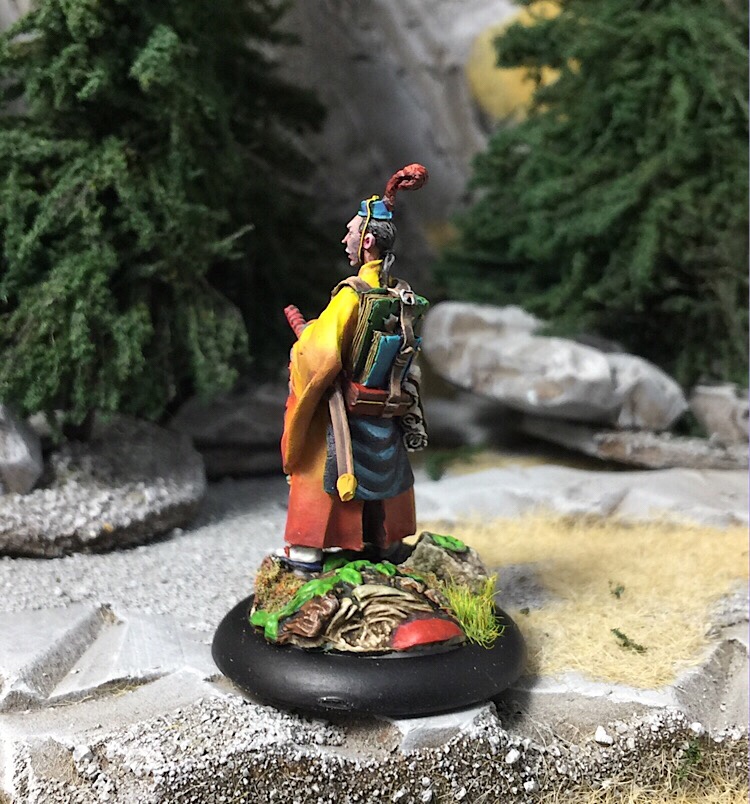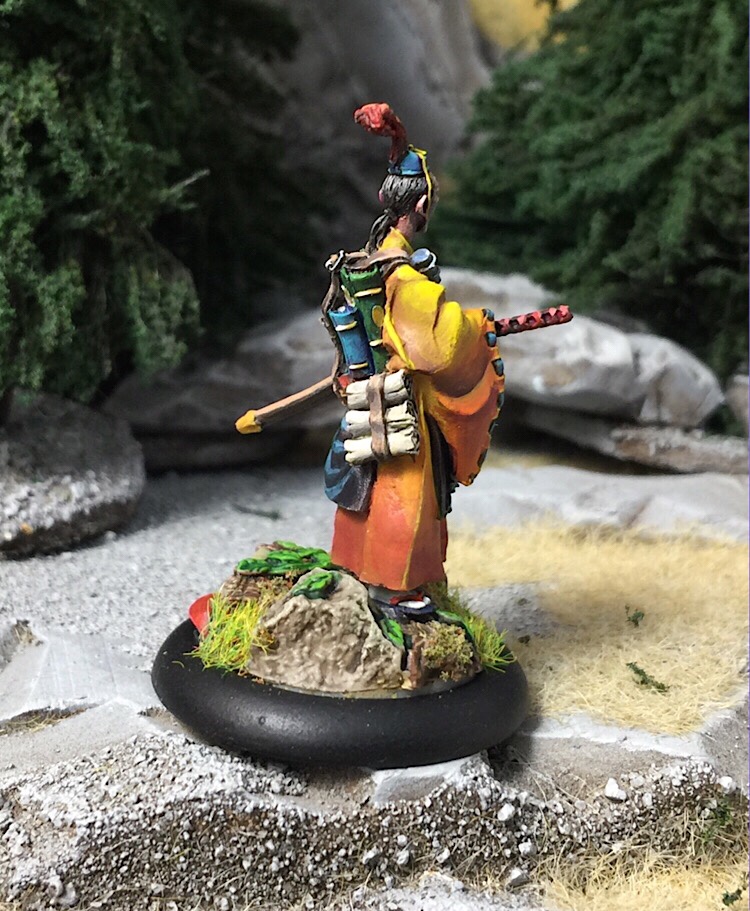 If you've never seen him in person, you might not know just what a bibliophile Yukio is. He brings all his books and scrolls with him wherever he goes.
"A mind needs books as a sword needs a whetstone if it is to keep its edge" – Tyrion Lannister / George R R Martin.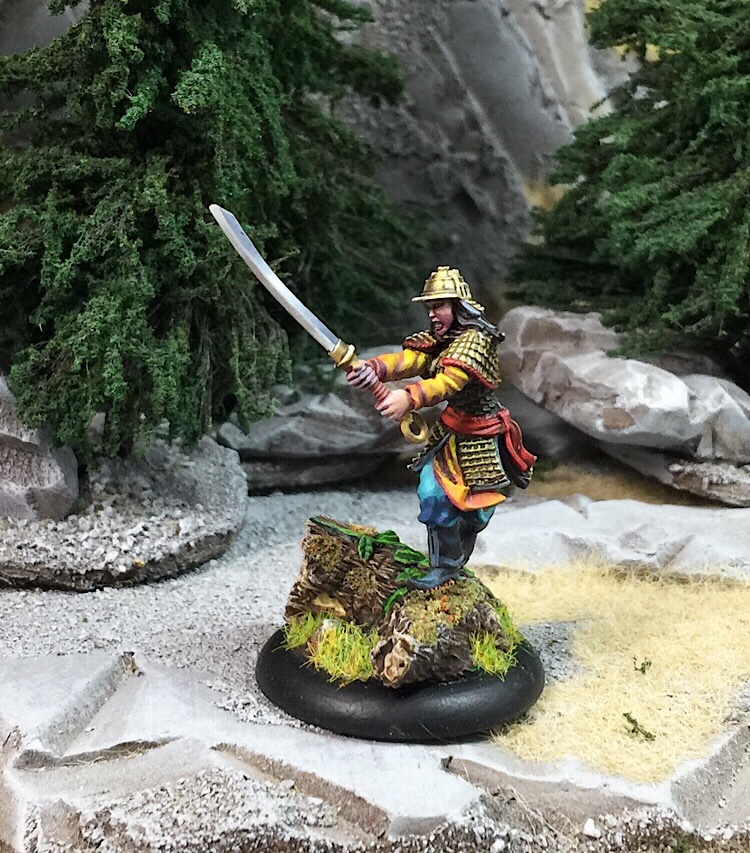 This lovely woman is the reason it took so long to finally paint these Imperials. (That's right- if you weren't aware the new Golden Sentinel is a lady.) When I grabbed the Imperials at Gencon last year I didn't realize there was a resculpted Golden Sentinel, or how important she would be to playing the sub faction. Unfortunately I couldn't get my hands on one until last November and by then I was knee deep in Salamanders.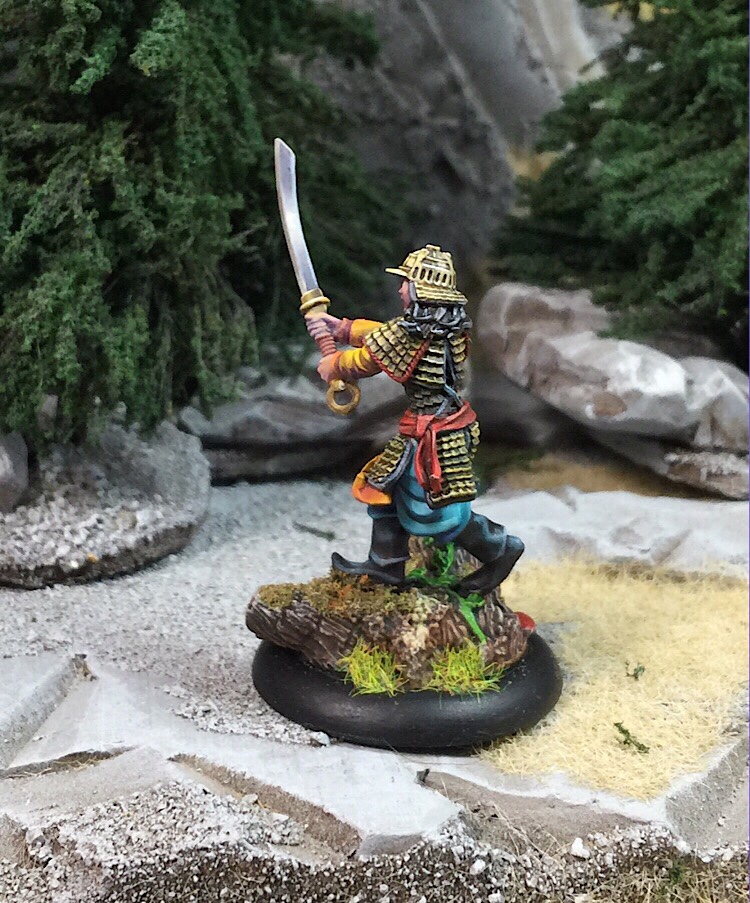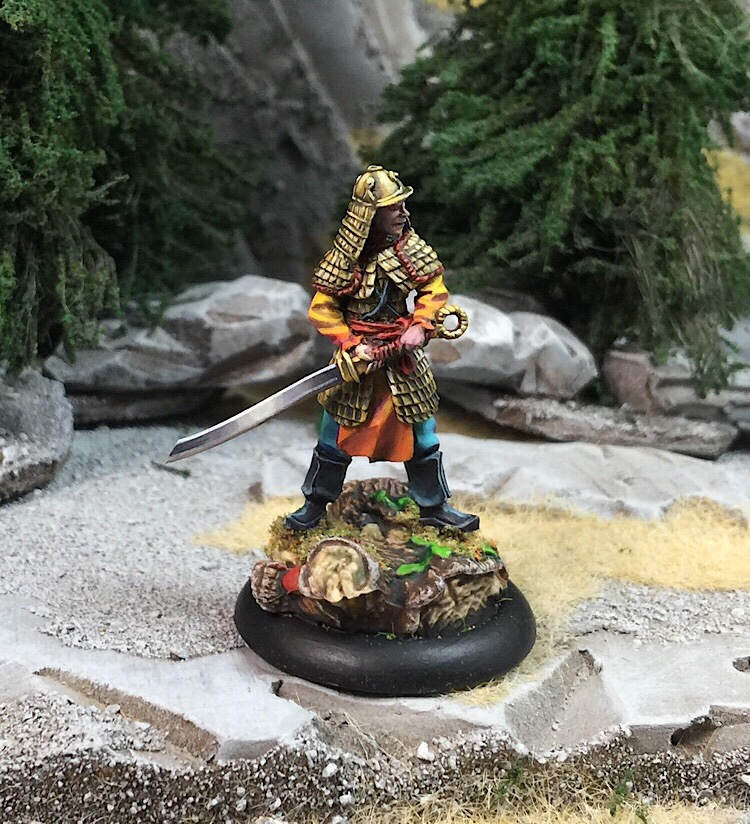 Finally the original Golden Sentinel.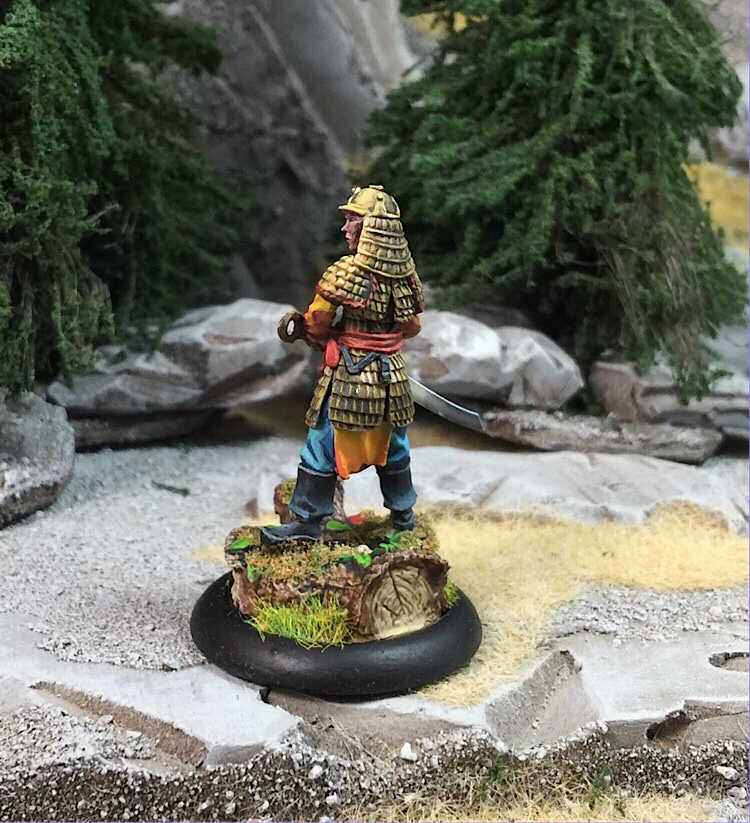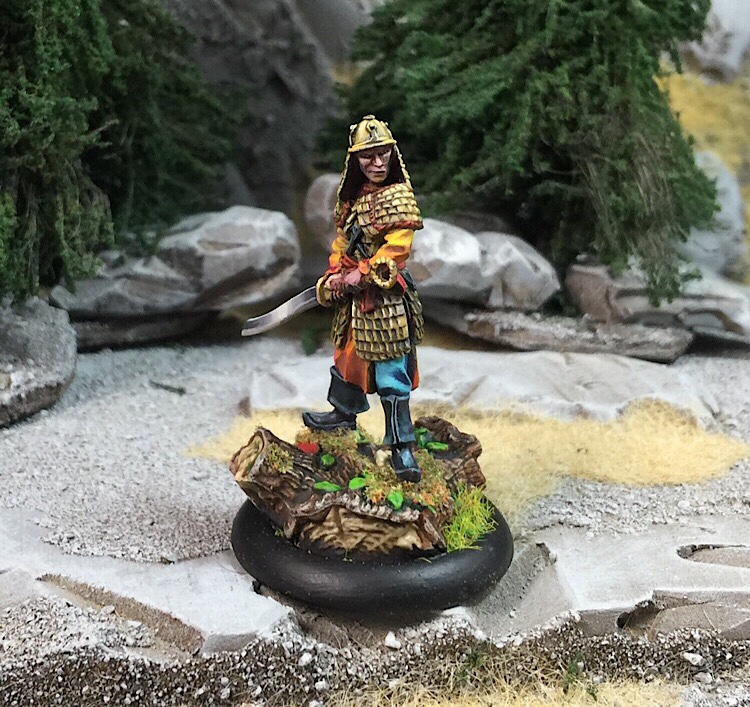 Gotta love that smirk.
While I still haven't had a chance yet to play with the Imperials, I have fought against them and they can be formidable. Check out my original unboxing article on them for my thoughts on how they play.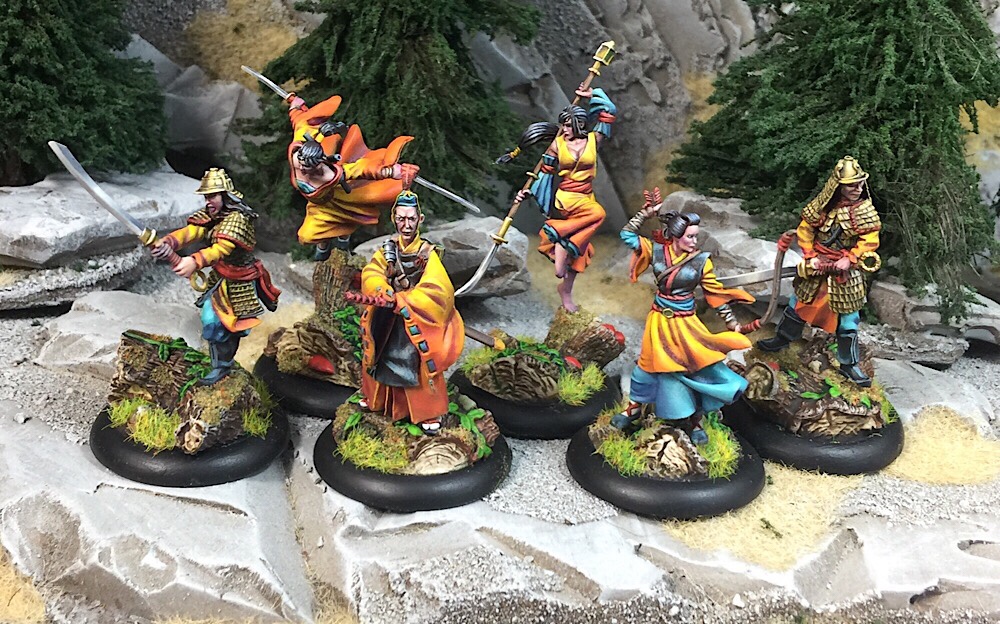 Here's one last look at that group shot!
This article first appeared on my own blog
toomini
. Follow it to get a look at these articles before they show up on BoLS. There are also a lot of great painting articles there that haven't made it here yet!
~What do you think of the Sworn Sisters?