Goatboy here again and if you are paying attention to competitive 40k right now – Knights are flooding the tabletop. Here's how to stop them.
A lot of events seem to have been dominated by a few of them in army builds and Today I want to help you with some thoughts on how to maybe deal with those jerks.  Not every army has an amazing answer but there are some things you can do to survive the attack of the Iron Giants.
Against the Knights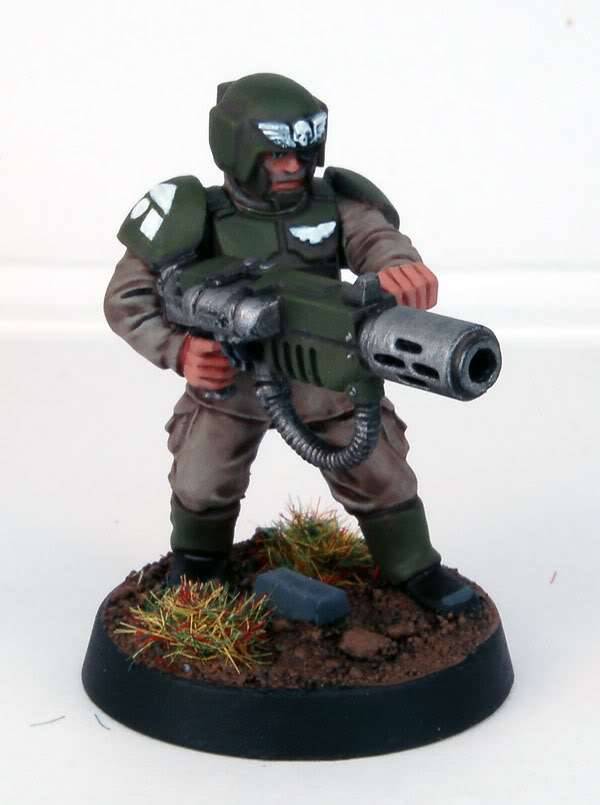 Anti-Vehicle Weapons: The first thing you can do – and what a lot of armies have access too – is bring deadly anti vehicle weapons.  I know not every list has it – and with some specific Stratagems/Relics – the Knights can save versus the damage but having those weapons isn't a bad thing. I also expect some things to start shifting in the Meta as players figure out that things like Rhinos/Chimeras etc could actually be very good as they are annoying to remove and form a decent wall of protection.  But yes – if you can take good anti vehicle weapons it would probably be a good idea to take them in your army – especially if your friends love to throw down with Giant Robots.  This might mean Obliterators start to come back for  Chaos – or a return of Tempestus Scions with Melta Guns/Plasma Guns.  Sisters love to carry Melta weaponary so it would make sense a lot of Imperial armies might take in Ally of Murderous Ladies with one of the best Characters in the game – the Saint herself.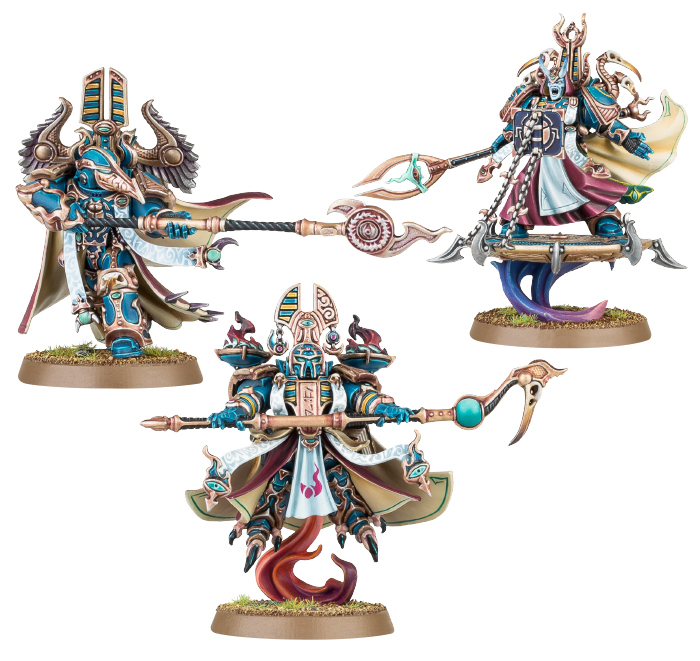 Mortal Wound Potential: The next thing armies can look at is if they have access to dealing Mortal wounds.  This falls more so into the psychic side of the armies so if you can throw out a ton of spells, have access to full powered smites all the time (Thousand Sons), or can easily cast big smites (Orks).  I know it really falls into Chaos who has access to a ton of Mortal wound options with Soul Burner Contemptors and Decimators with Petards.  I know that Tyrannids also have builds that throw out a lot of Mortal wound as well so anything that ignores the Knights protections (Ion, Stratagems, Toughness) is a powerful thing for a small model count army.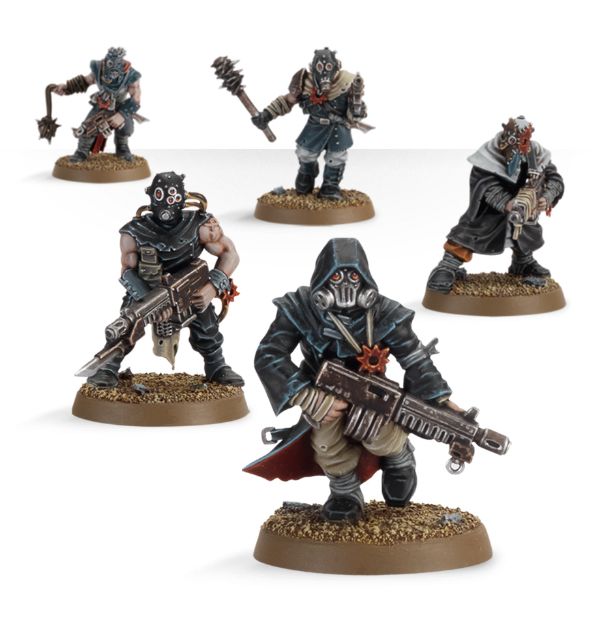 Control the Ground: Board control is another powerful option as well.  If you have a ton of bodies – usually with built in Fearless – is something that is very hard for a Knight army to deal with.  If the models can't get near an objective then you still win even without killing anything.  Board control is extremely important and while infantry can't keep a Knight down most of the time they can lock down an objective or two.  Nids have powerful leadership ignoring powers, Chaos does as well, and even Orks do not care nearly as much as other armies.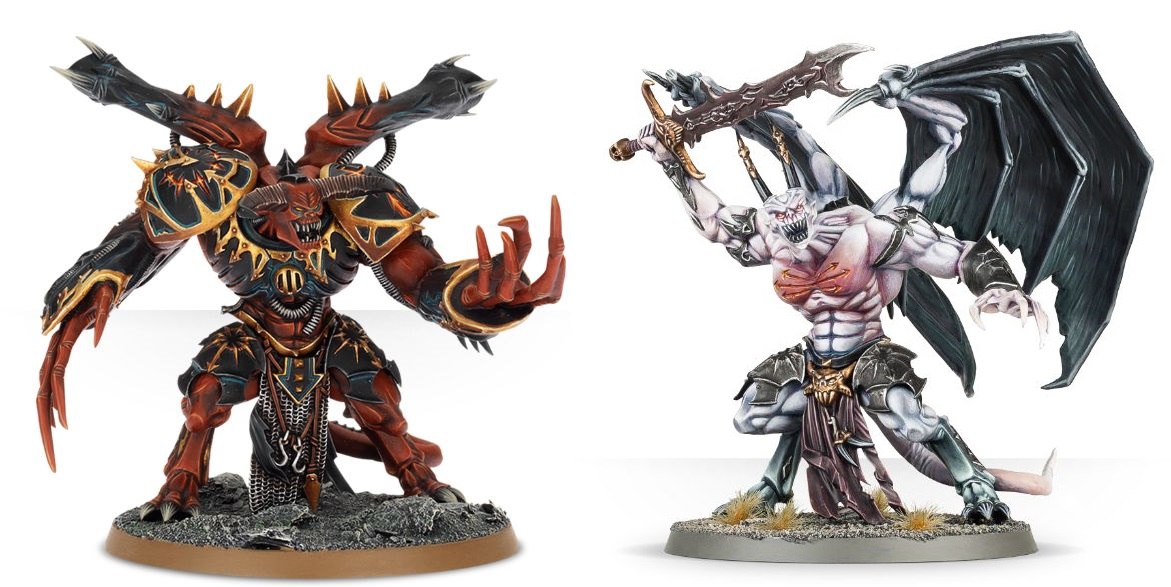 Rocket Punch! Powerful assault options could also be a useful ability.  Slam Lords are very annoying for Knights to do as they can easily land, assault, and punch a knight down to a lower level.  Even after tiny feet kills the Captain, the assault again option activates and you get a chance to murder a Knight.  Two slam lords hitting a knight isn't hard to do and it should do a massive number of damage on the mechanical monstrosity.  I know not everyone has access to things like this – but it is something to look at.  Anything that can quickly get there, hit a knight before it starts moving, and maybe scares them enough to slow the rampaging robots down.
I think some Daemon Princes from Chaos can gain up on one utilizing Warptime, Powerful relics (Alpha Legion Khorne Prince taking Relic Axe from Daemon Dex due to RAW?), and spells upgrading their Strength.  It gets hard as it somewhat depends on the TO and how you can utilize the plethora of Daemon Prince options – but it is something to think about.  It does help they can also smite out a good deal of wounds before coming in for the Kill.
I think as Knights start to show up more – every army needs to figure out what they need to do to either kill or wrangle some Knights in.  This can range from gathering powerful weapons, powerful assault options, or just playing the mission.

Top 5 Ways to Kill a Knight
1. Doom/Jinx plus Dark Reapers or Ravagers.  Being able to reroll to wound is so powerful as well as removing the power of Rotate Ion Shields.  This is a great option for a single Knight and seems to have more issues with some of the longer ranged Knights.  Look for those Missiles coming after your Farseer off of the Valiant/Castellan.
2. Two Blood Angels Slam lords ganging up on a Knight.  Between the Death Company move for one and the pick up and drop 3d6 charge options – you should be able to get there and bring him the good word of the Emperor.  Mix that in with the extra Attack Stratagem plus the ability to go off again when one of the Captains dies means you should wreck the Knight.
3. Death Hex plus 2 units of Obliterators.  This might be the time frame for Oblits to come back.  Do some Alpha Legion – make one Slaanesh and the other Tzeentch (stack negatives to hit) – then mix in some Thousand Sons and you got a decent army.  Ahriman does really well turning off those pesky invulnerable saves.
4. 3 Weird boyz mixed with some Mek Guns can do a ton of wounds to a Knight or two.  Good buddy Bill Souza easily killed Knights with this Ork army.  Sure your poor weirdboyz might be hurting from Perils – but blowing up Knights with Green Mind energy is a pretty dang cool thing to do.
5. Adeptus Mechanicus Sydonian Dragoons – if you haven't been charged by them yet – well not much survives.  These guys are so fast, hit so hard, and just racket up the wounds like some kind of Ultra Combo Fighting game.  I know everyone gets upset at the 2+ inv save Priests – but these guys are legit.  Those Tasers will shock the doodoo out of you.
~What ways have you easily dealt with a Knight or two?  Have they become a problem locally?