Fans have been asking for games in set in Herbert's classic sci-fi universe for ages. The wait is over! The company has stuck a deal with Legendary Entertainment to make games based on the novels – including works from Frank Herbert, Brain Herbert, and Kevin J. Anderson – and the new movie being directed by Denis Villeneuve.

The releases will include board games and miniatures games, and GF9 is working in tandem with other companies to produce other formats – including an RPG with Modiphius. We should be seeing them hit the market around the time the movie comes out in 2020.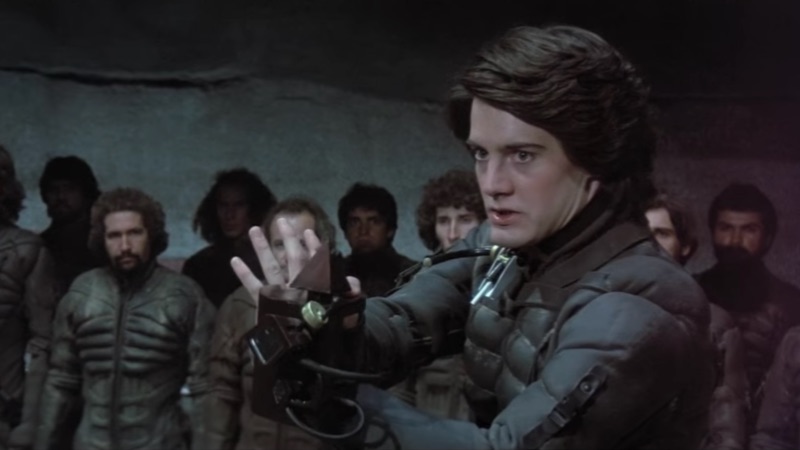 In the official press release John- Paul Brisigotti, CEO of GF9, let players know that there's a lot of new ways to enjoy the Dune universe on the way…
"This is only the beginning of our big plans in tabletop for this captivating franchise. Dune is a rich and wonderful universe, and we expect to produce an equally expansive and inspired line of games for years to come…. With this master license, we are excited to collaborate with our peers and leverage their unique expertise to realize a complete spectrum of game types and authentic experiences."
No word yet on whether the game will include Weirding Modules, but we're remaining cautiously optimistic that it WILL come with your very own Sting.