The Genestealer Cult Rules for use in Necromunda are now free online direct from Games Workshop – Join the Cult and hang out with the followers of the Four-armed Emperor today!
Now that House Cawdor is out and on the shelves Games Workshop has decided to release the Genestealer Cult out into the wilds of the interwebs for your Necromunda pleasure. Perhaps it's in preparation for that sweet new boxed set coming soon and their impending Codex. Or maybe it's because their printed rules are hard to get now – either way, the Genestealer Cult is here to stay (in Necromunda).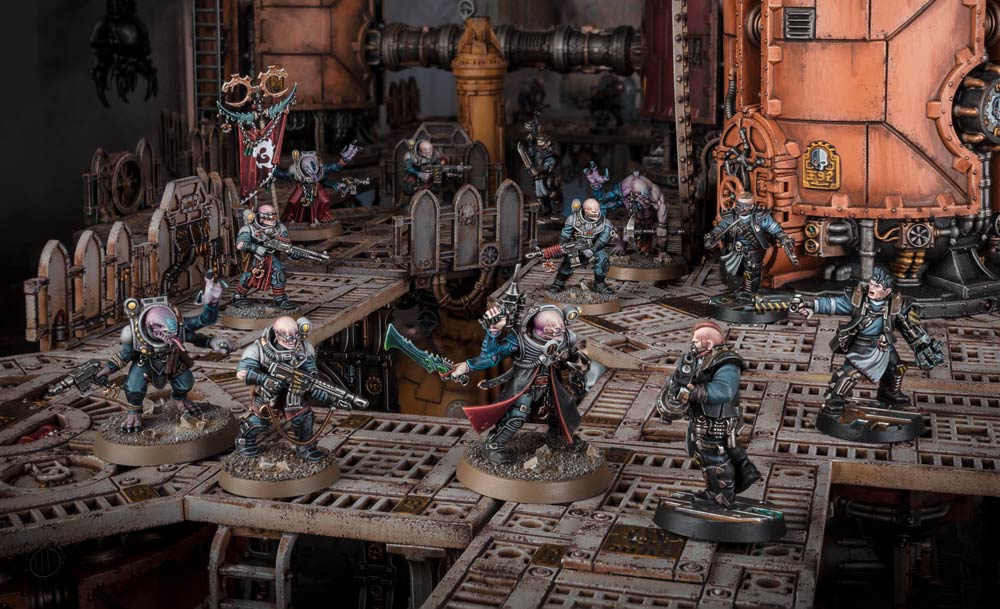 Back in the misty depths of March (aeons ago in Warhammer time), our pals at White Dwarf released a set of rules for using Genestealer Cults Gangs in Necromunda. With March's White Dwarf being currently inaccessible for those not in possession of a time machine, we're making them available once more, for free, and enshrined forever in the form of a nifty PDF download:
For the aspiring Genestealer Cult Gang leader out there, they have some interesting tools at their disposal. For one, they have literal tools in the form of their trademark mining equipment. It's designed for cutting rocks but point it at an enemy ganger and…well, you get the idea. Plus, they are also able to bring the strange and rare Cult Adepts to the scuffles in the Underhive who wield exotic xenos powers. Mind bullets? Possibly. Just remember it's dangerous to hang out with an unlicensed psykers…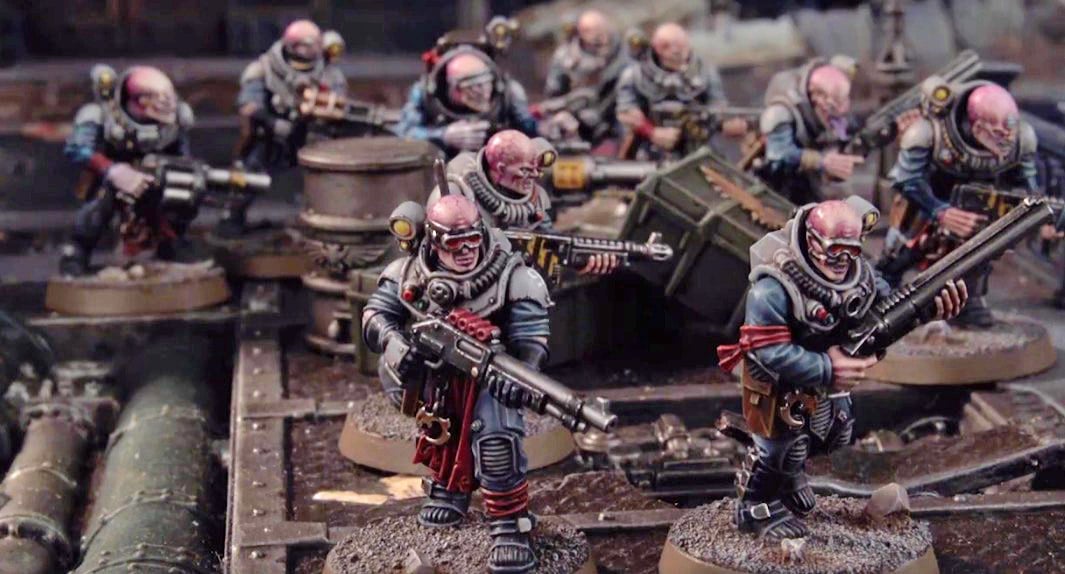 As slow as the Necromunda release trickle has been all it takes to get your gang up and running is the new handy PDF and a box of Genestealer Cult Neophyte Hybrids. We now have 5 Gang Houses available along with the Genestealer Cult rules for everyone to easily access. Soon enough we'll probably get the final gang from House Delaque. And just MAYBE Games Workshop will also give the Chaos Cultists the same Free PDF treatment.
Honestly, I think Necromunda would have been a much stronger release at the start if both the Genestealer Cult and the Chaos Cult Gangs were releases as free PDFs along with the initial boxed set and two starting gangs. It's been a slog waiting to get all the rules for the game along with all 6 Gang Houses from the original. Necromunda has some cool stuff on the horizon and I'm glad to see GW still supporting this game. I just wish they had either delayed the launch to release more stuff at once or sped up their release schedule to get everything out for the "base" game sooner.

Genestealer Cult? It's really more like a family…