There's a reason Skorne is the best Hordes faction, sorry Trollbloods, but respect where it's due–and a big, some might even say colossal part of this is their stone constructs. The Supreme Guardian towers over all, take a look.
Newly announced from Privateer Press' Black Anchor Heavy Industries, the Skorne Supreme Guardian is entering the frey. This is a towering stone construct that's animated by the souls of some of Skorne's greatest tyrants, and if that isn't the most metal thing you've heard all day, you're living life right.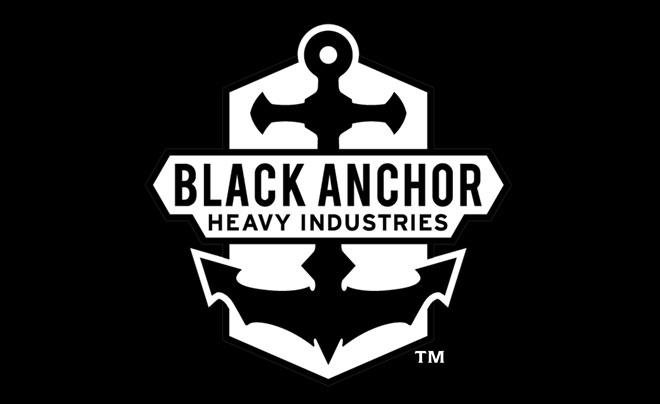 This is up for preorder from Black Anchor Heavy Industries, who are responsible for making all of the Watmachines/Hordes superheavies. Things like the Lawbearer's Shrine and Skarre, Admiral of the Black Fleet all came out of that imprint. They make titanic minis, and they make them well; the Supreme Guardian is no different.
This thing is massive. Get your pre-orders in before September 10th and earn yourself a free patch when this behemoth ships at the end of uni. Pre-orders are limited to a mere thousand, so order while the ordering is good.
via Privateer Press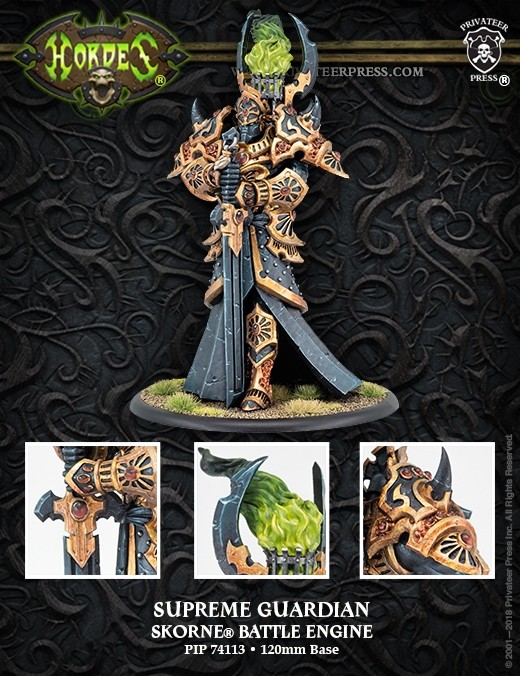 Towering above the battlefield, Supreme Guardians were created to guard powerful and important cities in eastern Immoren, animated by the souls of the greatest Tyrants in skorne history. These vigilant stone constructs have stood as a testament to the wealth and might of those few skorne houses that could afford their construction and upkeep. Like all ancestral guardians, a Supreme Guardian is able to gather the souls of worthy skorne slain in battle as sacred companions, using their energies to empower its own devastating assault.

The Supreme Guardian towers over the enemies of the Skorne, empowered by the souls of its fallen allies. It strikes out with its mighty Obsidian Blade at any enemies who approach it, and it counters the spells hurled by enemy mages who target anyone it shelters. It carries a Fire of Rage upon its back, which has the power to incinerate distant enemies or revive fallen Skorne warriors.
What do you think of the new Guardian? Worthy of Skorne or worthy of scorn?