FFG just unveiled a statcard for the SSD, more details on how it works and Emperor Palpatine!
OK, first off, here's what is known already about the SSD.  Now let's dive into the new stuff via FFG:
Stat Card: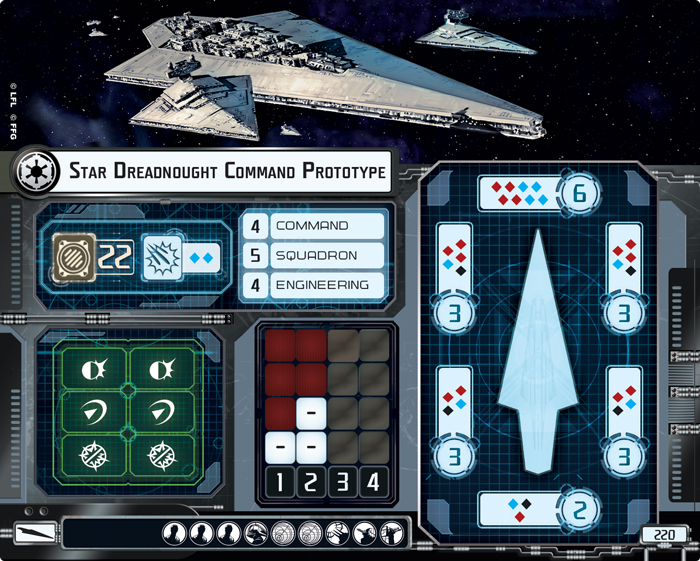 Yup that is a monster.  22 Hull, 2 blue anti-squadron, an immense upgrade bar and 6 defense tokens make the this quite the challenge to bring down. This version has quite a mixed bag of gun batteries. Also note this is merely the "Command Prototype", so it's quite possible the other 3 variants are much more potent. She's not going to do any tight maneuvers – but that's not a surprise.
Weapon Arcs

Befitting it's giant size, the SSD has 6 weapon arcs and each turn may fire from 3 of them.  It also has the ability to pass once per turn, forcing the enemy to move another ship.
The Emperor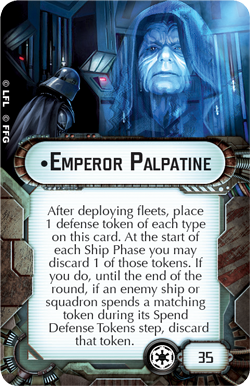 The big guy is here at last. He can disable the enemy fleet from using a single type of defense token each turn, drawn from his pool of tokens.  That is going to be pretty nasty, and lets him shut down key enemy tactics when he needs to.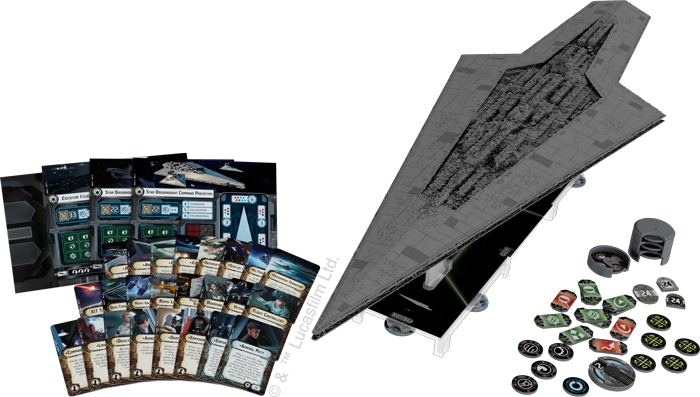 I want to know what those other 3 versions are!!!
~Yeah, I"m picking up one of these, and now I'm wondering what other HUGE ships could be coming after the SSD for ARMADA?