What is KoW: Vanguard? They are the special ops of Mantica. The scouting parties of the Vanguard love to be in the middle of all the action, in the most dangerous parts of the battle, and they are always up for special missions. Pre-orders are open for the latest skirmish game, and you can pick up the 160 page, hardback rulebook for 1/2 the list price here for a limited time. Its compatible with your current Kings of War minis, or you can snag one of the new starters. I'll let the team from Mantic tell you more…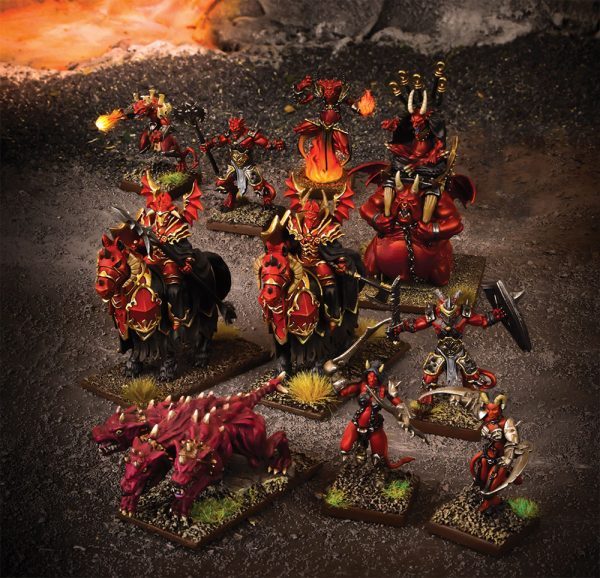 With Vanguard we tried to do something a little different. Rather than being set in a ruined city or specific location, Vanguard battles can take place anywhere across Mantica. One minute your warband can be duking it out on the plains of the Mammoth Steppe, the next they're in the shadows of the Forest of Galahir and then they're heading to the Twilight Glades.
The reason for this is that Vanguard is focused around the elite troops sent ahead of the main army. These are the handpicked fighters that have been carefully selected to disrupt the enemy's supply lines, light the warning beacons to show the way or even capture a particularly powerful giant that can be used in the war ahead. Each of these action-packed missions is told through the 12 scenarios included in the rulebook. Even better, each of these scenarios has its own hook to tie into larger Kings of War games.
These are the brutal battles before the armies clash. The desperate struggles to gain the upper hand. If you can win these ruthless skirmishes, then victory will be yours.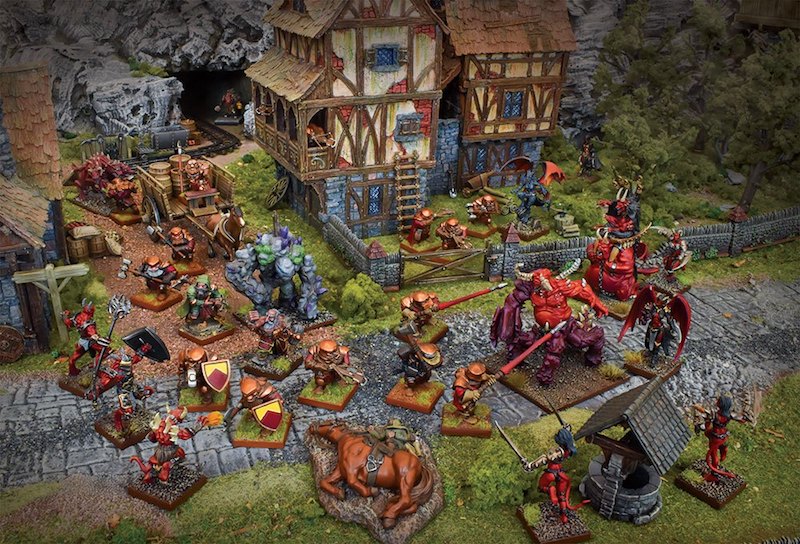 In Vanguard a 200 points warband will typically consist of around 9-12 miniatures, and is the standard size for games. You'll have your leader, grunts (the low level troops), warriors and then a mix of support units, spellcasters and a large model. Once you've selected your troops, you can also give them different equipment to help boost their abilities. This means it's extremely easy to get a warband painted up in a short space of time – particularly when compared to the amount of time required to get a Kings of War army ready for battle.
However, if you're planning to play in a campaign then you'll have 400 points to create your 'company' of fighters. Then during games, you can draw from your larger company to choose the units and equipment you want to send into combat. By performing well, fighters will learn new abilities and you can even assign them special roles that will shape how they develop across the course of a campaign.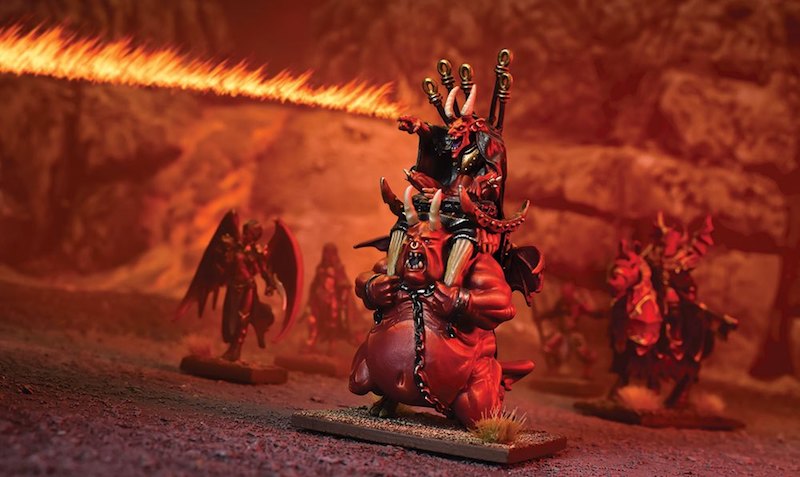 When we were designing Vanguard we always knew that we wanted it to complement our existing Kings of War range and also bring entirely new units into the game. With this in mind, the Vanguard rulebook contains starter warband lists for the armies Mantic currently produces. Each of these starter lists contains eight units for you to choose from when creating your warband. They're a great introduction to the game and you can most definitely use them in a campaign or one-off games. Also, these warband lists all feature miniatures that we currently produce.
Get started today – pre-orders are now open!