Star Wars Legion is going to head to the Clone Wars, here are some of the units we want to see.
At GenCon this year FFG announced that Legion would be getting some Clone Wars expansions. I couldn't be more excited about this news. In many ways the Clone Wars fits larger scale ground combat a lot better than the Rebellion Era. There are also a ton of really cool units and options to pull from for the period. Today lets take a look at some of the Galactic Republic  units I'd like to see.
TX-130 Saber-class fighter tank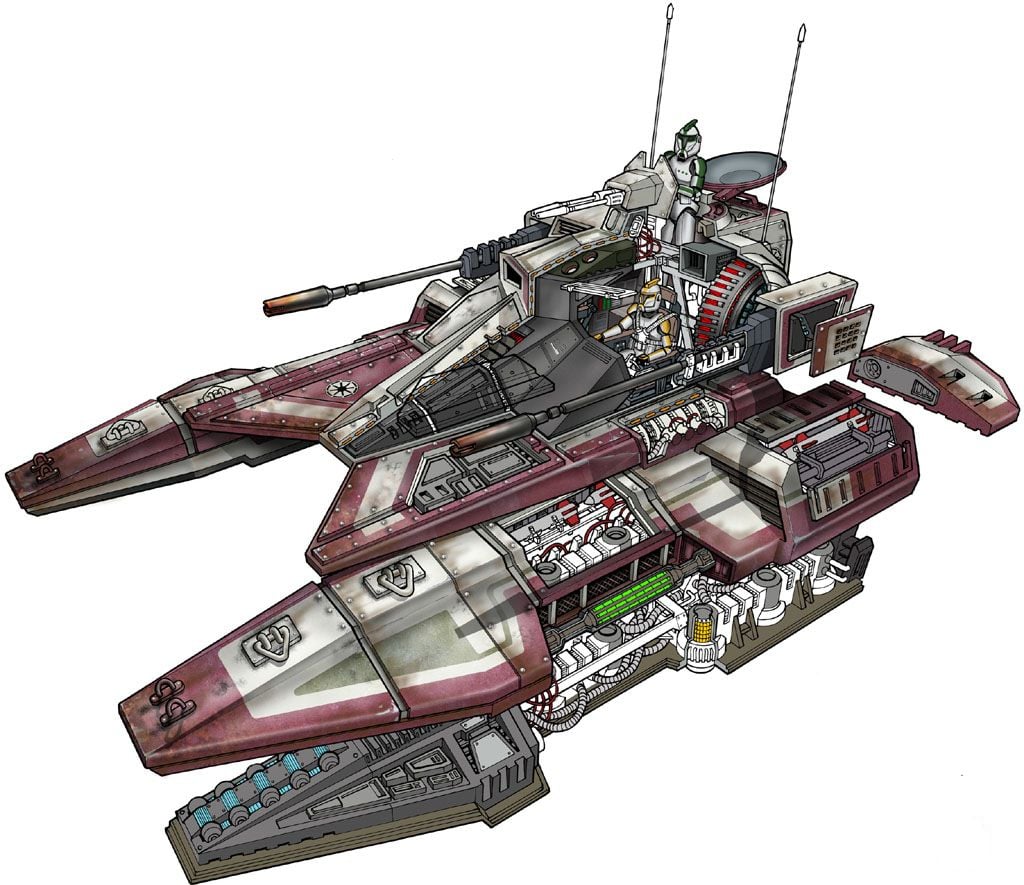 The Saber Tank is a fast hover tank with a mix of laser cannons and missiles. The Saber was primarily used by the Grand Army during the Clone Wars. Now the Rebels are known from re-purposing old Clone Wars equipment. While not the most powerful Republic Tank, its one of the coolest looking to me and I'd love to see these things zip around the battlefield.
ARC Troopers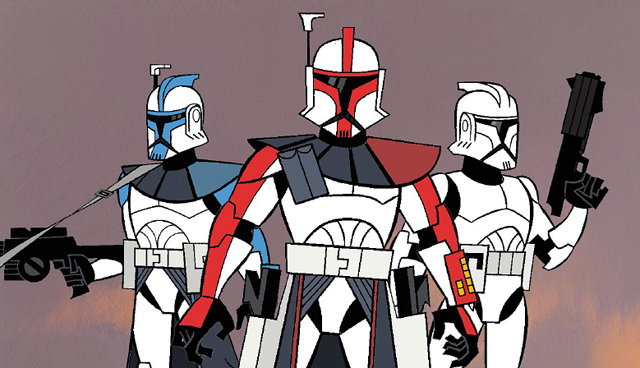 No Clone units is a popular as the Advanced Recon Commandos, also known as ARC troopers. These guys are the elite of elite for the Clone Forces. As they operate in small groups they are perfect for a skirmish game Legion. Filling a similar role to Imperial Royal Guard, they would be a powerful force on the battlefield. Giving them access to unique and powerful heavy weapons will only make them more interesting and viable.
Twi'lek Freedom Fighters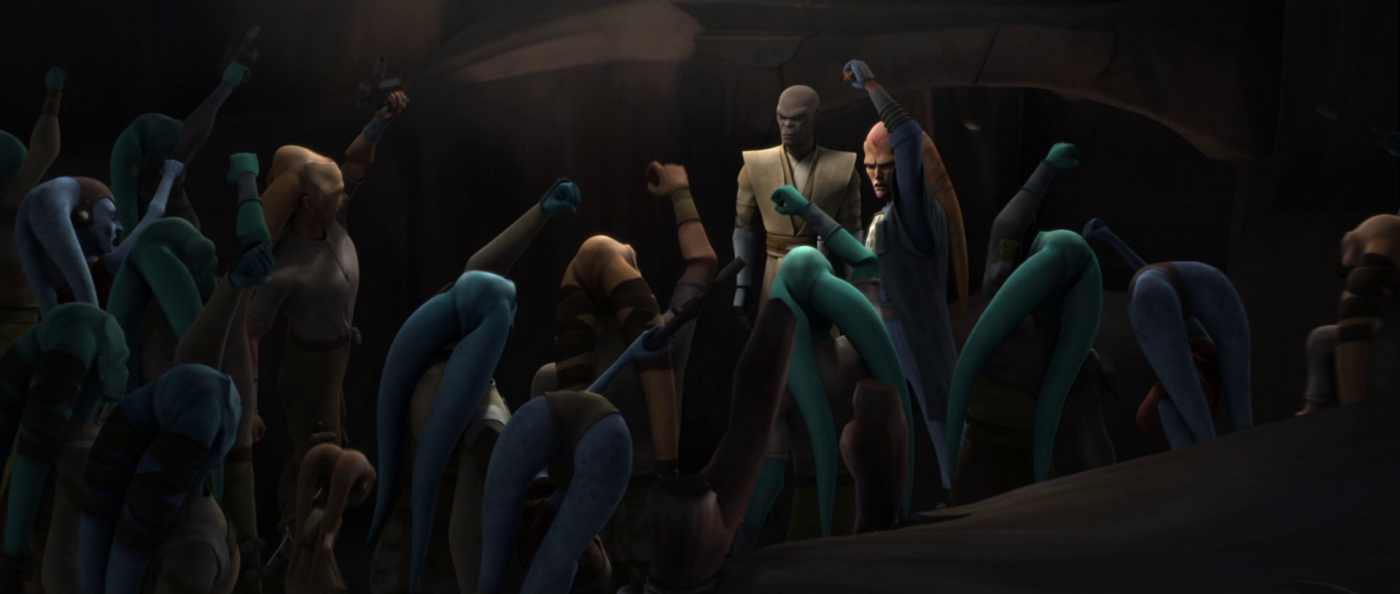 Though called the Clone Wars, more than just Clones fought to defend the Republic. Several episodes of the Clone Wars focus on groups of Twi'let freedom fighters battling against the CIS (these battles also form Hera from Rebels backstory). I think including some non-Clone ground forces among the Republic Army would help flesh it out and remind people of the scale and scope of the war. If you didn't want to use the Twi'leks, Saw Gerrara's Onderonian insurgents would also work, but personally the more non-humans the better.
The 501st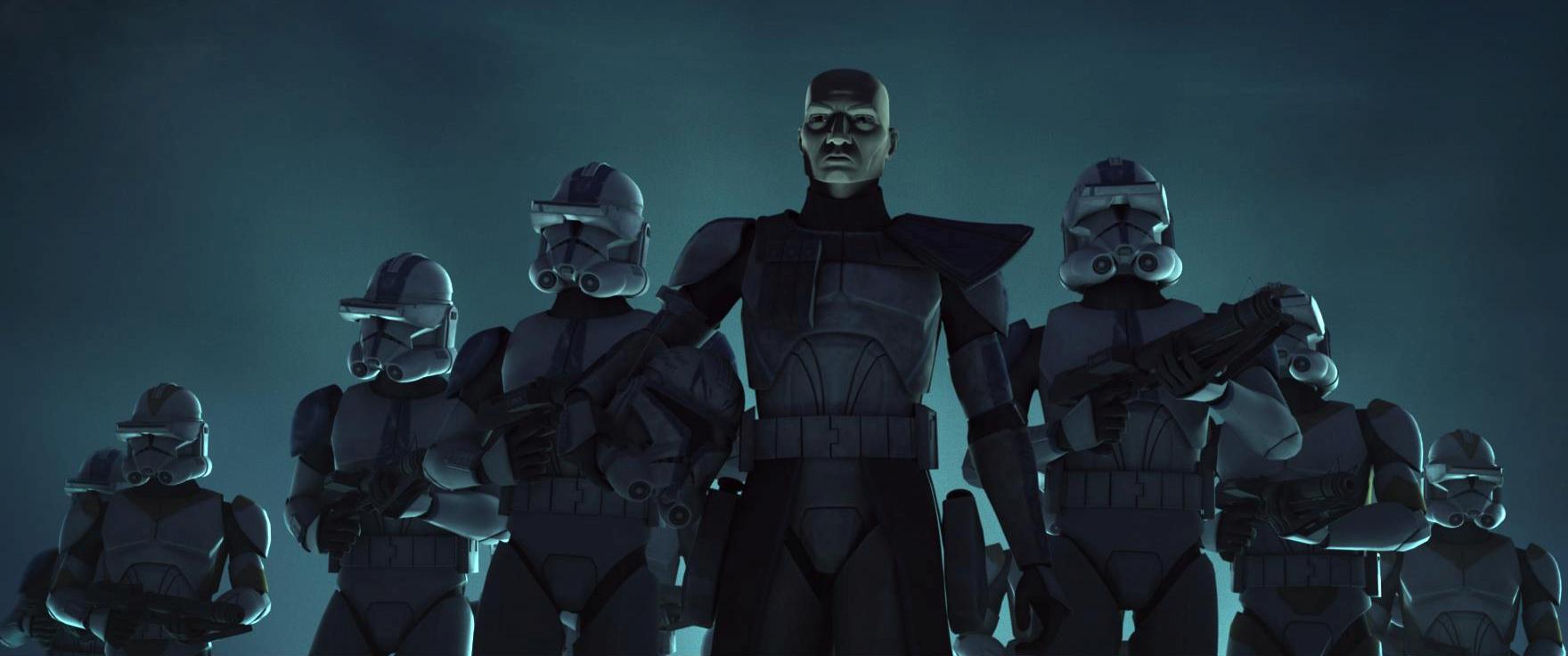 The 501st Legion, later known as Vader's Fist, was Anakin Skywalker's personal Clone Legion. Not only is this properly the single most famous/popular Non-Rogue squadron unit in Star Wars, but it also is home to many of the characters followed in the Clone Wars cartoon.  This unit needs to get its own special rules, and preferably many of the named clones will get their own rules. Speaking of…
Captain Rex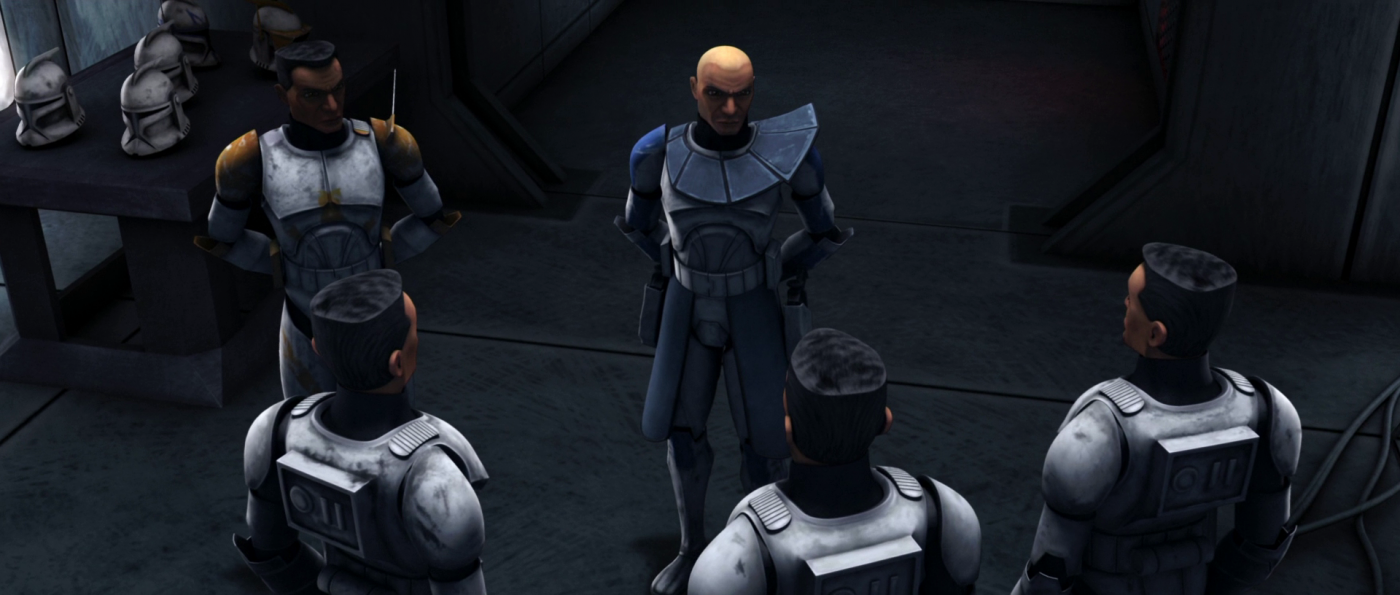 Rex is almost certainly the most famous Clone trooper of all time.  Not only did he fight throughout the whole of the Clone Wars at Akakin's side, but he ultimately rejected the Empire and went on to fight for the Rebellion, apparently surviving to see the fall of the Empire. Rex is a strong commander and a powerful fighter in his own right. He is the clear choice for a non-Jedi Republic commander and would be a great addition to the game.
LAAT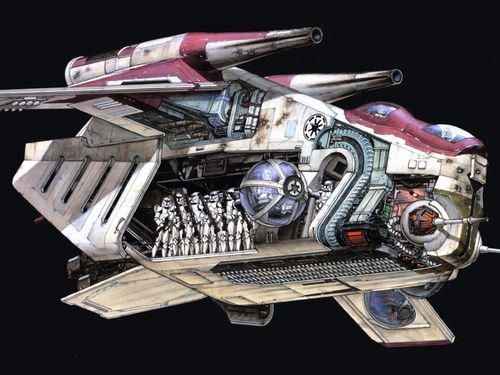 Are LAAT's too big for Legion? Maybe. Do I care? Not at all, becuase LAATs are amazing and awesome and just the best thing ever. If I get a LAAT model for Legion I can die happy. PLEASE PLEASE PLEASE just give us one.
Jedi and Clones and Gungans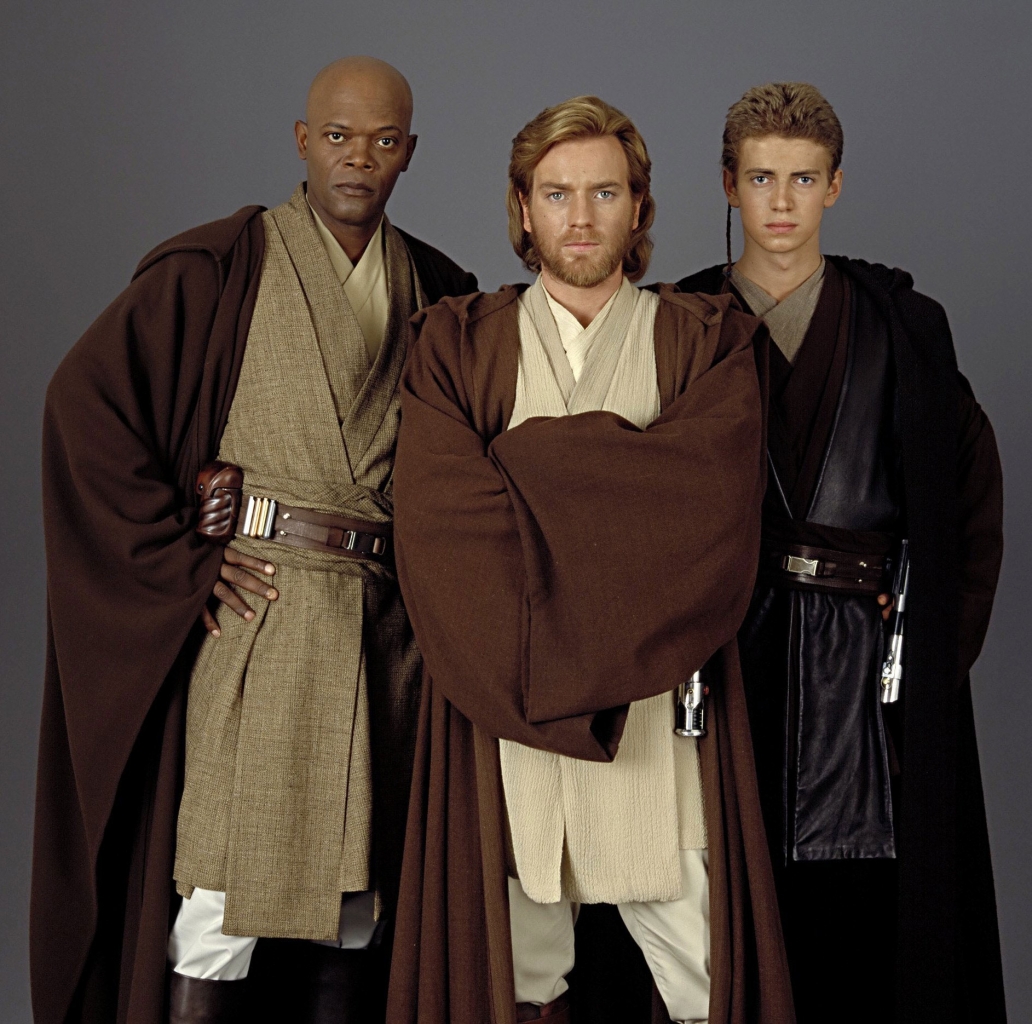 There is clearly a ton more stuff the Republic will get. About 1000 Jedi are waiting to get rules and models, from safe bets, like Anakin and Obi-Wan, to long shot hopes like Yaddle. You've also got literal Legions of Clones, from the different phases, to specialist units and vehicles. More esoteric units like the Senate Guard or D-Squad could also be made. Of course I know some people are holding out hope for a whole Gungan sub-faction with General Jarjar at its head. With all these choices, I've picked the few that really speak to me, but I can't wait to see what all we will get.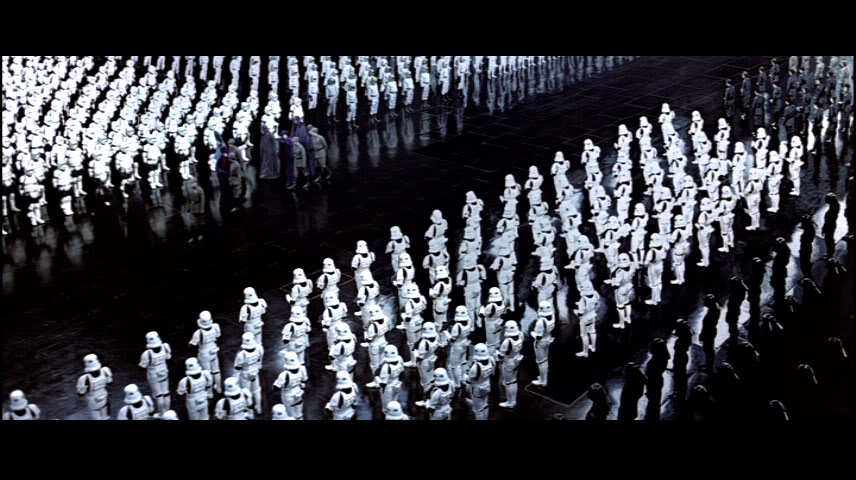 Let us know what Republic units you want to see, down in the comments!