We all know that Orks iz da best, but did you know that even those who have the misfortune of being Non-Orks can manage to come up with something approaching Orky greatness every now and then? We didn't believe it either, but here are five.
When it comes to Orkgenuity, there's no arguing with the boyz about what is best in life. More. Dakka. And if you have room for a third thing, Fast is probably up there, but only because it gets you to a fight quicker, so you can utilize the maximal amount of Dakka in your life. With those criteria in mind, we've gone through the archives to take a look at five vehicles out there that are worthy of being looted and repurposed for the ever advancing Greentide.
A few criteria though–we're counting Forge World out for now, we'll have to deliberate further on that one, because we all know that's where they have the most dakka. Or at least the most expensive ones. So it has to come from GW proper, and it has to have rules in an 8th Edition Codex. Just to keep things simple. For you non-Orks out there that don't know kunnin' when it's staring you in the face. Alright, let's get to it.
Knight Castellan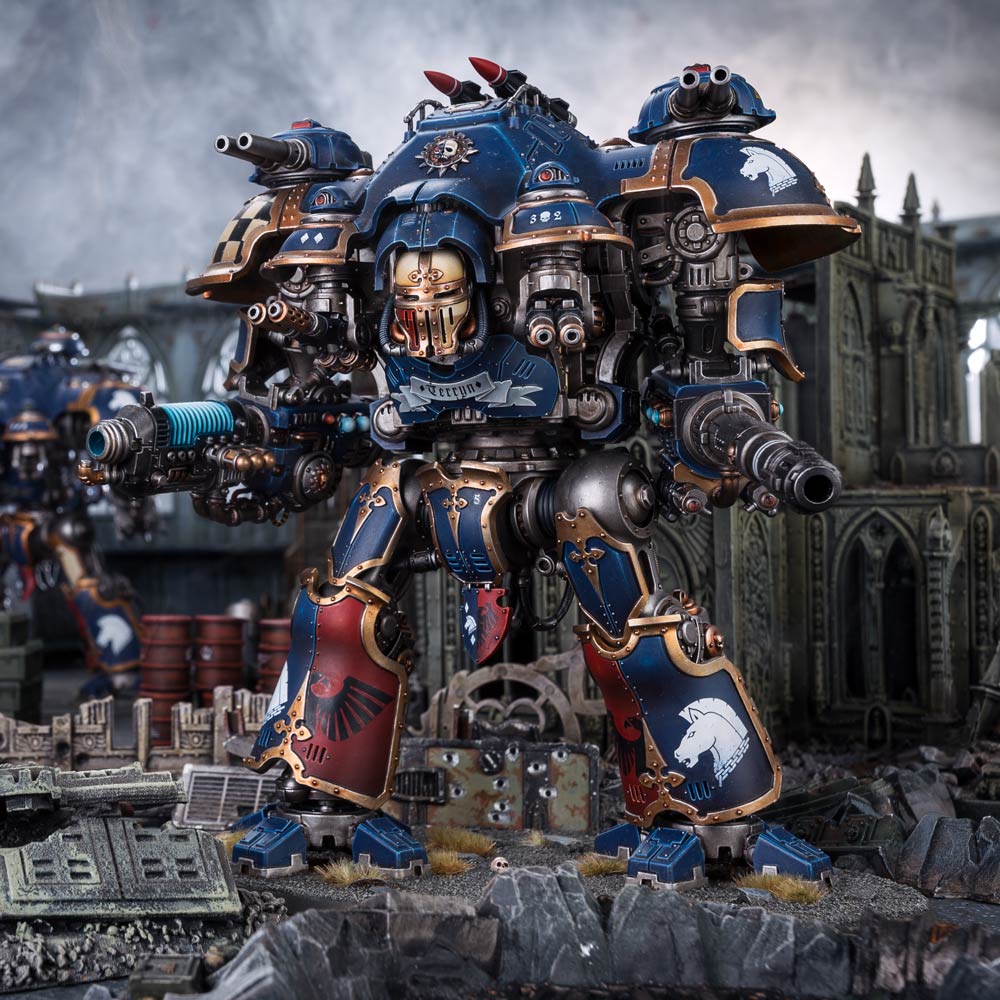 This one's an easy one. It's big. It's bad. It has enough firepower to give even an Ork pause when confronted with the sheer largeness of the weapons. This one is included in the list not only because it has more guns than most, but it also has biggerer guns than most. Whether it's the Plasma Decimator or Volcano Lance or the Siegebreaker Cannons or Shieldbreaker Missiles–these Knights have a good amount of dakka. You know. For 'umies.
Lord of Skulls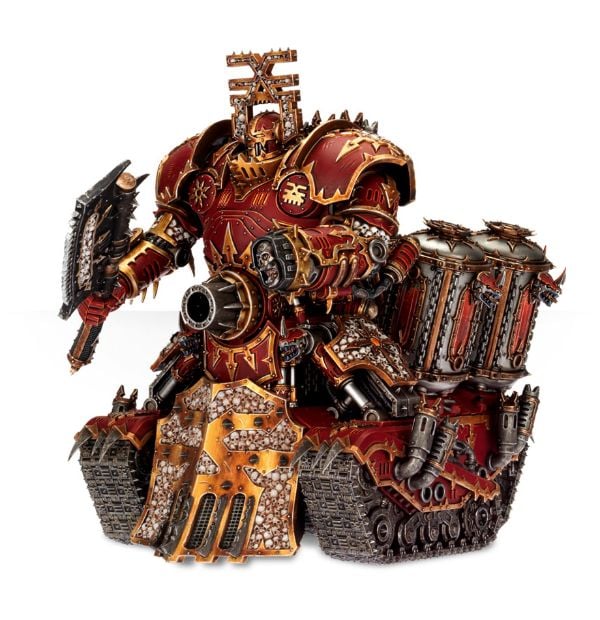 With enough Dakka to put a dent in a Rokk, the Lord of Skulls embodies all kinds of Orkgineering principles. It's painted red (so it goes faster), it has lots of guns that shoot a lot of shots, and it comes with an axe so you can krump your opponents up close and personal. It even has a big orky jaw on it–the one problem is that it's Khorne, and that means being too angry to enjoy a proper scrap. Being too angry to enjoy the sheer fun of firing all that dakka. But despite this critical flaw, the Lord of Skulls is primo pickings.
Raider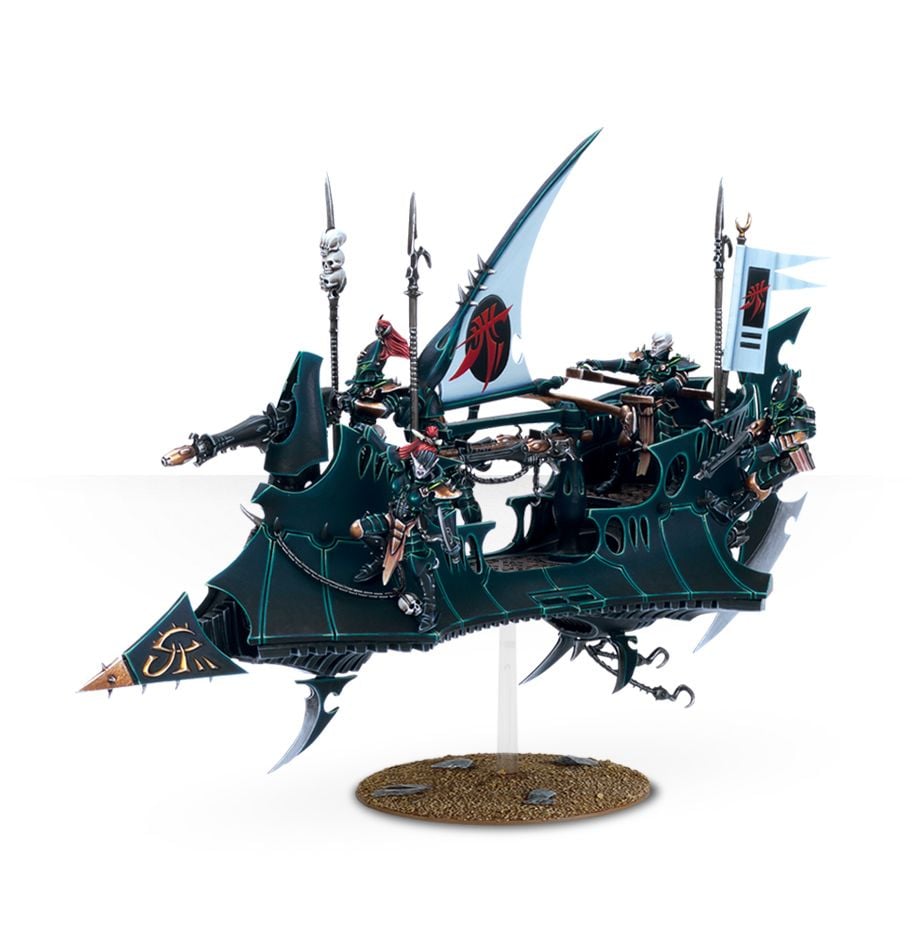 Sure it might not have as much dakka as any of the other vehicles on this list–but it goes fast, it goes even faster, and you can load a bunch of boyz in one and have them pour out in the midst of the fight in no time flat. If you're a member of the Kult of Speed this one's for you.
Riptide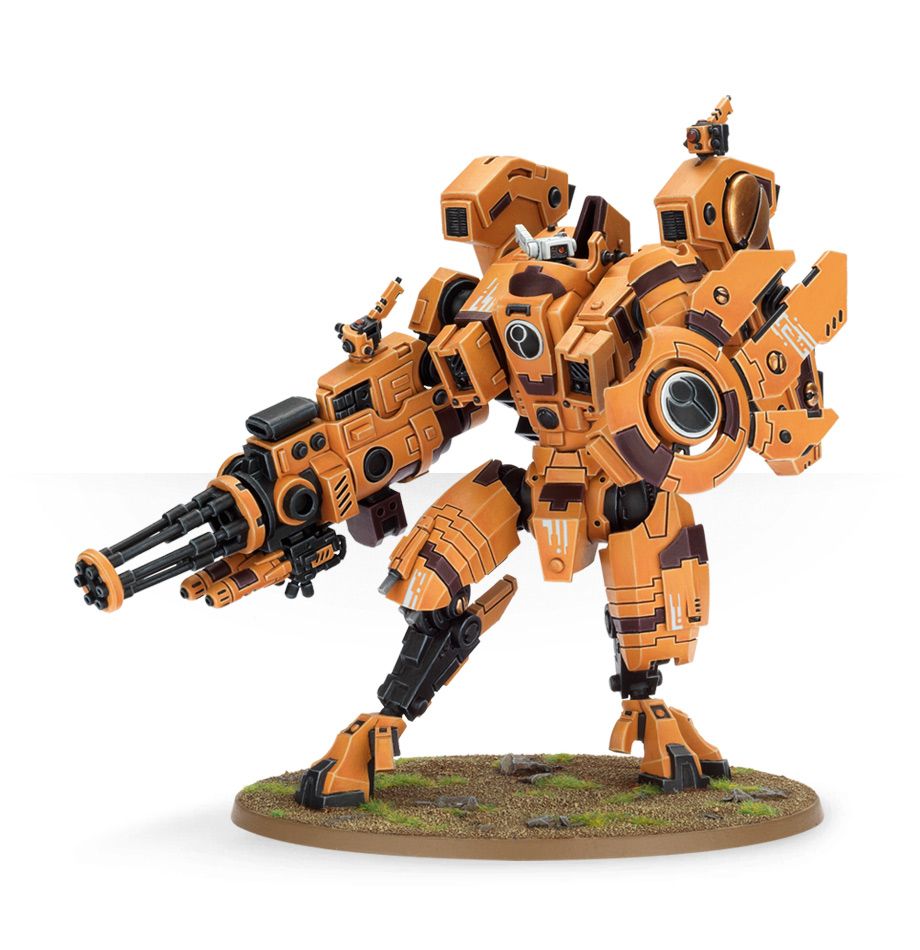 We'll say this for the T'au. They sure know how to put together a combat suit. Sure they might be squishy, but they know how to build a vehicle that makes an Ork feel Orky. And yeah, they're a little clean, but the Riptide makes it so that you really feel it when you're unloading its Riptide Burst Cannon–and it's got a swanky kustom forcefield and a generator you can overcharge for even more dakka, damage, and the ability to blow yourself up while you fight. What more could you ask for in an Ork vehicle?
Stormlord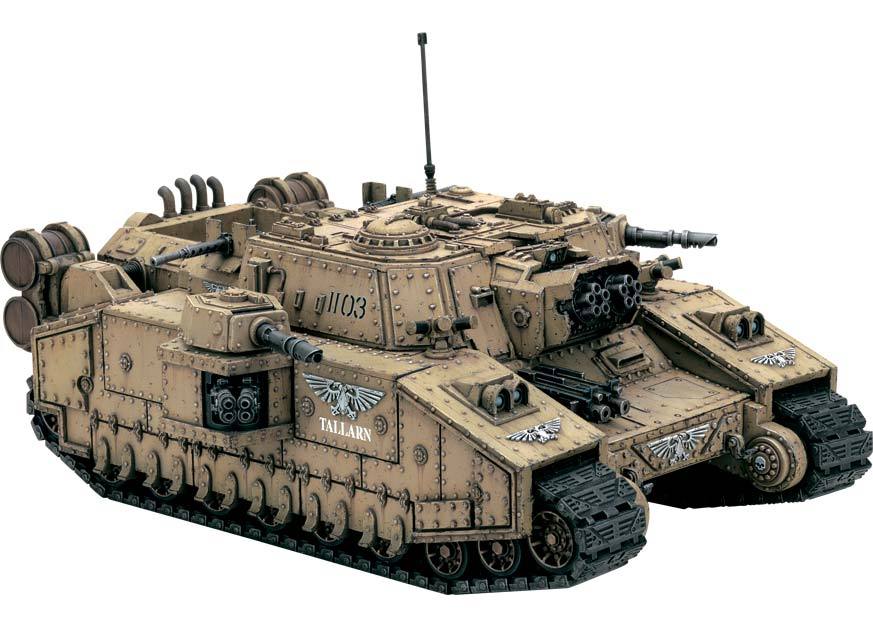 Now we get to the real meat and potatoes here. This one is a proper vehicle, and it has the distinction of being the absolute best Baneblade variant. This is perhaps the Orkinest vehicle on the list, and is a clear favorite–sure it doesn't have a gun that's as devastating as the Shadowsword's volcano lance, but it does have more shots than pretty much anything else. With its Vulcan Megabolter capable of spitting out enough firepower alone to satisfy a single Ork, and twin-linked heavy bolters everywhere else you turn on the tank, this would be a good candidate. But what makes this one stand out as a clear favorite is the Extended Firing Deck, which allows up to twenty of your boyz to pile in and fire out from it, so everyone gets to share in the dakka. And friendship is wot makes a Waaagh!!! go.
What vehicles will your boyz loot and make properly Orky? Any other vehicles we missed? Let us know in the comments!