In preparation for Warmachine Weekend, we've got reveals of two new models–one an enigmatic bank of robotic intelligence, the other a massive frog chieftain, both hit the Iron Kingdoms soon.
Warmachine Weekend is the biggest independent Warmachine event, and it's happening this coming weekend, November 2nd-4th. But Privateer is teasing some of the good stuff ahead of the game, with J.R. Godwin unveiling two of the newest models that are heading to Warmachine Weekend via Twitter.
Let's see what else is headed to WMW, shall we? How about the Frustrum Locus? Busting sweet poses and dropping digits like a 90s Matrix screensaver, this robo-yogi brings new code to the Convergence. #wmw2018 #angrygrasshopper @doomreaver @privateerpress pic.twitter.com/bNN1bG1Ydq

— JR Godwin (@beardscience138) October 26, 2018
First up we've got a look at the Frustrum Locus in all its robotic glory.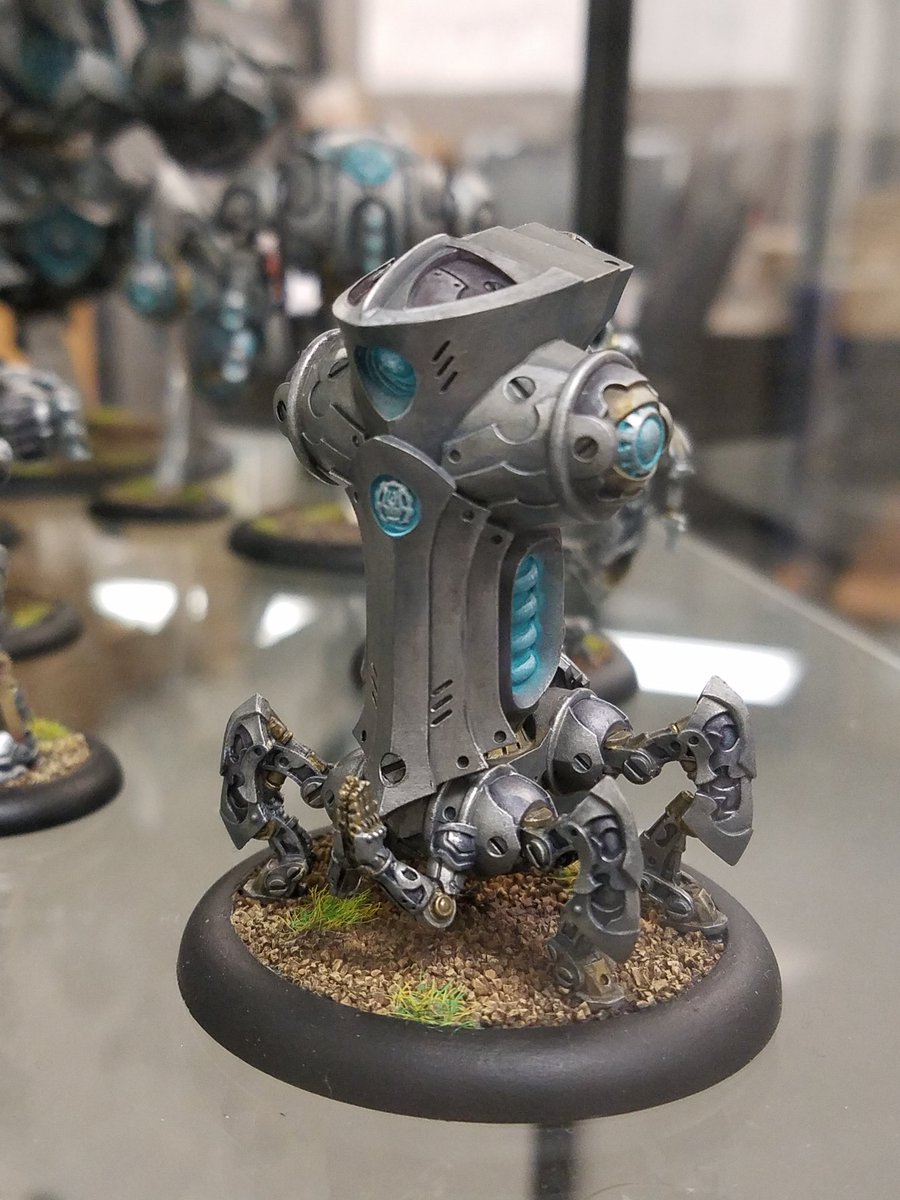 You can see how it fits right in to the Convergences fantasy AI vibe, though we have to wonder what exactly its clasped hands are conjuring up. And accompanying this new Frustrum Locus, we've got a look at the Kroak Underchief, a be-feathered Frogman, who wears a trio of skulls on his belt, and turtle shells for bracers.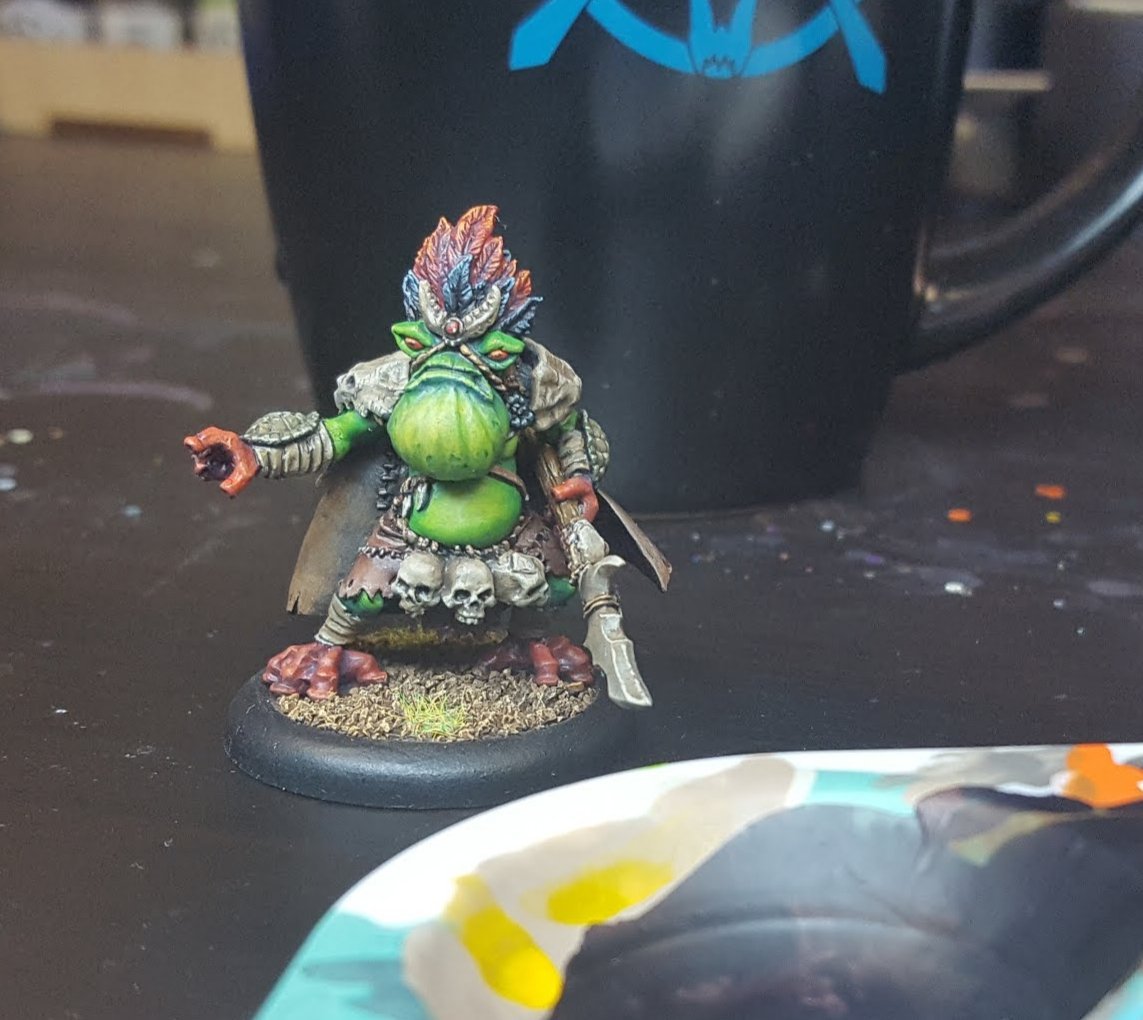 You'll be able to see these two new minis up close and in person at the Warmachine Weekend next week. You'll find a number of events at the Weekend, including a Speed Painting contest, a Warmachine Invitational, and of course the display of new minis that we can expect to one day grace a tabletop near you.
We'll keep you up to date with new minis, announcements, and reveals at Warmachine Weekend, so stay tuned
Here's hoping we see some hideous combination of the two factions, for some kind of Robo-Kroak hybrid that's as unstoppable as it is awesome.