Some Slaaneshi sprues have been spotted on the internet. Delightfully decadent Daemonettes that would make the Dark Prince proud–come see for yourself what Slaanesh has in store.
That's right friends, the magic of the internet has brought us some preview glimpses of new snakybits, these look to be Daemonettes, spotted first on DakkaDakka from user EricDominus, these Sprues are apparently from the upcoming Wrath & Rapture box set announced at Nova Open, wherein Khorne and Slaanesh are squaring off.
via DakkaDakka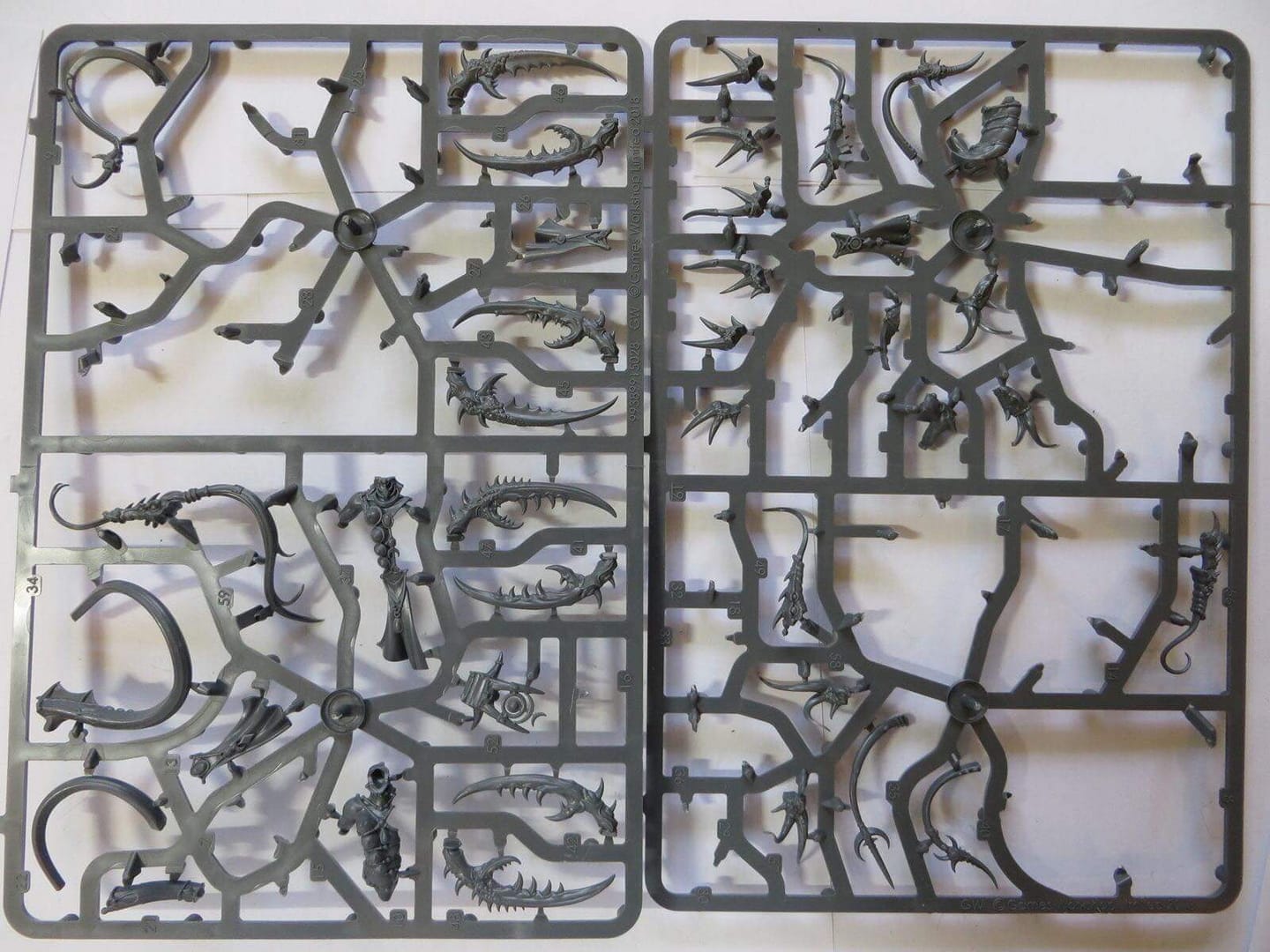 Here's a look at two different sprues, you can see all of the various Daemonette parts there, including new sculpts for some of the claws–it's high time we saw these in plastic like this. Here's a closer look at the icons in that full sprue in the lower right (the one that hasn't had anything clipped from it).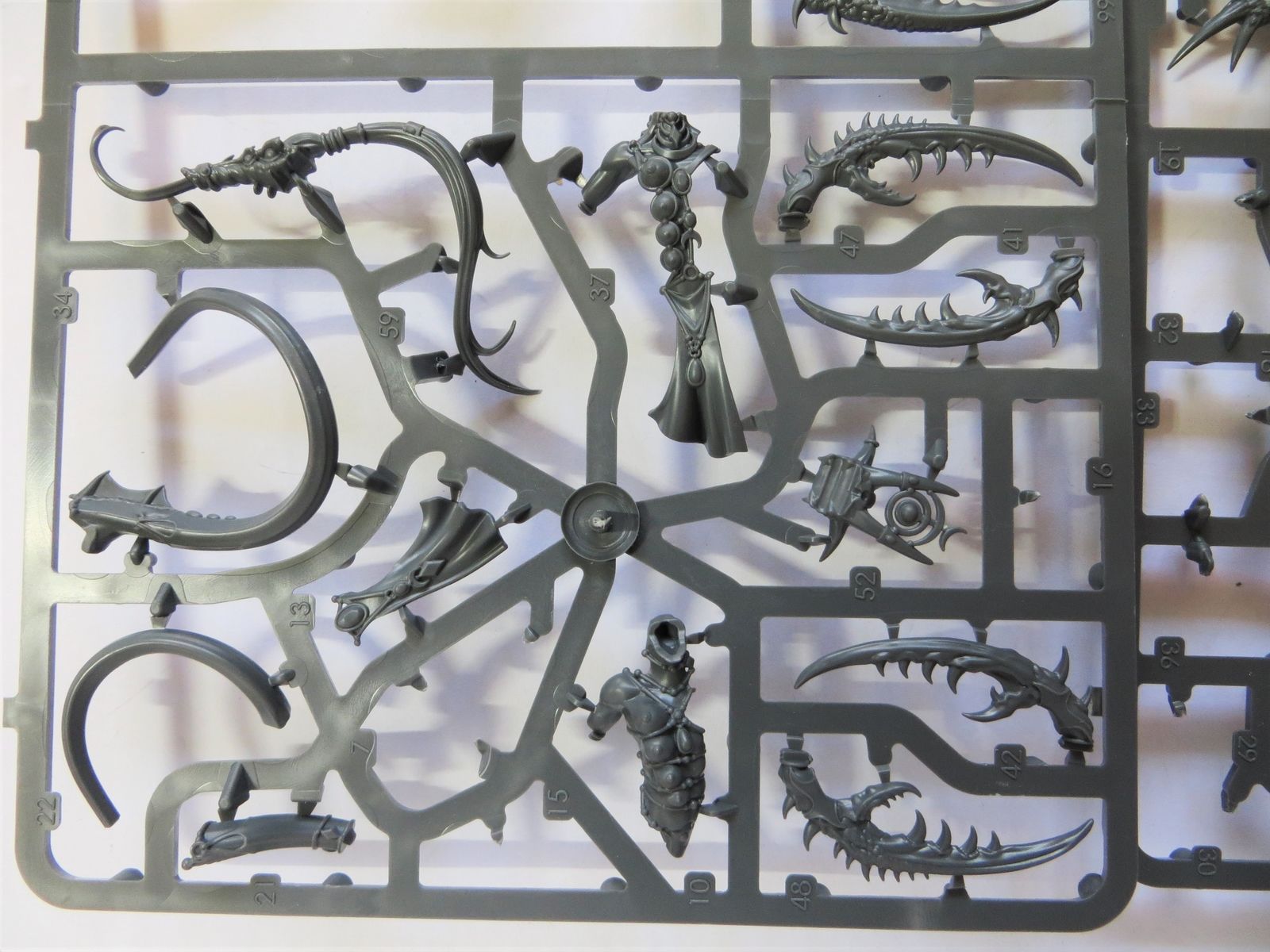 That's the same kind of Decadent Detail that we've come to expect from the servants of Slaanesh. I love the complicated multipart curves we're seeing here–the two pieces on the lower right corner of the sprue look like they're meant to fit with other pieces. We've seen how far GW's modelling has come, they broke some amazing ground with the Melusai and Morathi herself. So we're eager to see what these new daemonettes all add up to.
Wrath and Rapture is coming soon–but it's a very good fit for why we'd be seeing these sprues now. Of course, when the Maggotkin of Nurgle got their own Battletome, the Deathguard and the Daemons of Nurgle got their new toys as well. So here's hoping that all this Slaanesh will somehow spill over into 40K. Time alone will reveal this, but keep your eyes peeled (not literally though, we'll leave that to Slaanesh), we'll keep you updated with news as it develops.
What do you think of these Slaaneshi sprues?