Greetings Loremasters, today we're going to discuss the new heroes of the Imperium Nihilus, the Primus Marines.
That's right Loremasters and Loremaster-initiates, today we're here to talk about the latest project to roll out from the brilliant, technically organic mind of Bellisarius Cawl, Primus Marines. Surely these Primus Marines are a new project of the Adeptus Mechanicus, meant to benefit the Adeptus Astartes, for everything in our archives about Primus warriors indicates that they are born leaders, fierce warriors, and capable of leading entire worlds to swift conquest in times of war, and it would be unthinkable for such descriptors to apply to anyone else.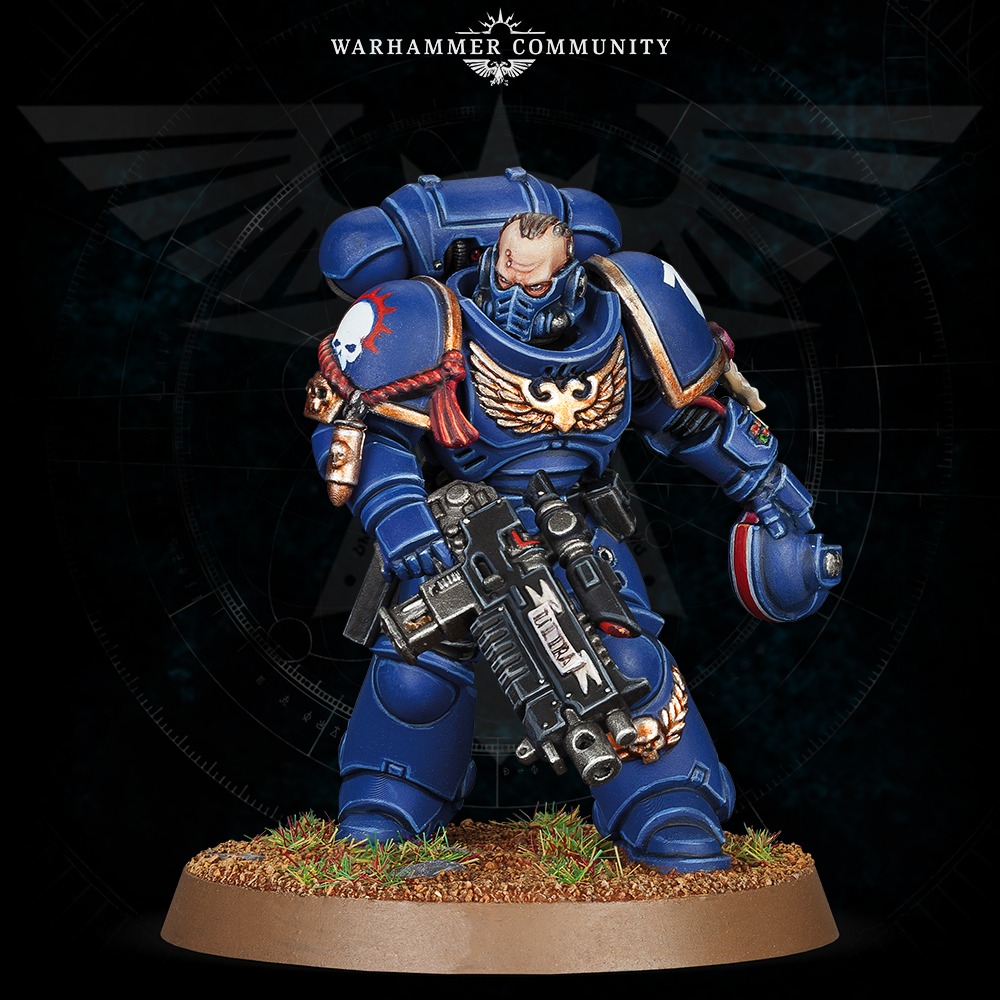 A Primus is a new type of battle brother, and from the description of it, these Primuses are surely built upon the earlier work Cawl did in laying out the Primaris Marines,  warriors, which would make these all 3rd or 4th generation. While it is the role of the Magus (which should probably be spelled Magos) to convert and spread righteous fervor in the name of the Emperor, the Primus exists solely to lead his brethren into war. A Primus only emerges from hiding when all are ready to openly act; a Primus i a war leader whose natural ferocity is paired with the best stolen weapons and wargear to be found on short notice.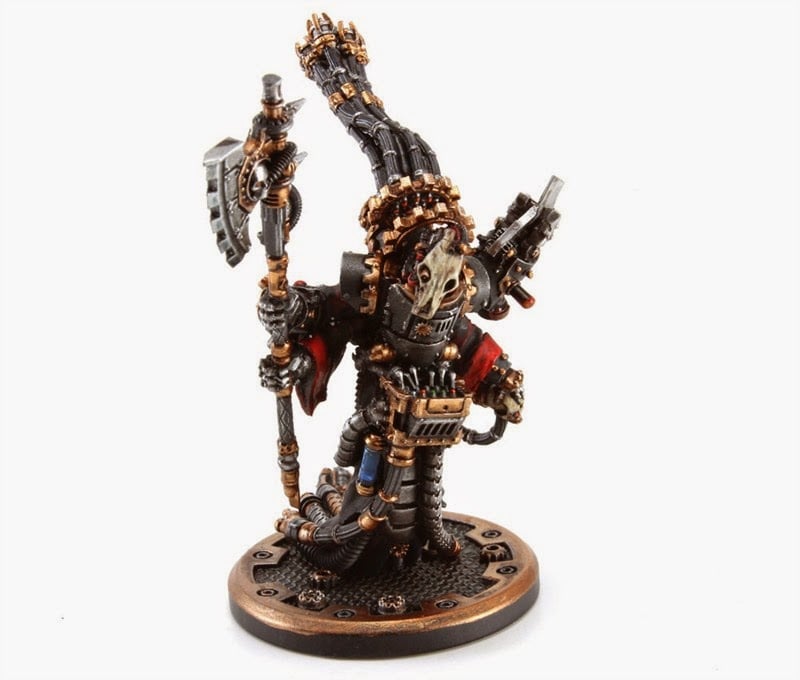 The Primus is a commander in times of war, but whilst its brethren still remain in hiding, it is his duty to spread the word of the Emperor to other planets. His innate gift for leadership and coordination sees him militarize his local hab-block in short order, masterminding the takeover of vehicles and even spacecraft. A strong champion and lauded hero amongst the brood, the Primus emerges only when there is a position of strength. Such individuals might have shown talent as regular Astartes, perhaps distinguishing themselves in an early generation, but typically not until the third or subsequent cycles. The imperative to trigger the creation of a Primus is either when  numbers reach critical mass, their numbers and influence sufficient to take over a prey world, or when a hive fleet looms on the edge of that planet's system. The Primus' particular quirk of the occurs independently, enhancing the development of an especially robust host to produce a largely humanoid warrior of prodigious strength and tactical guile. Where a Magus boasts a mental acuity and telepathic powers the equal of a Space Marine Librarian, the Primus has a supernatural dexterity and surety of focus that can see him bring down adversaries twice his size.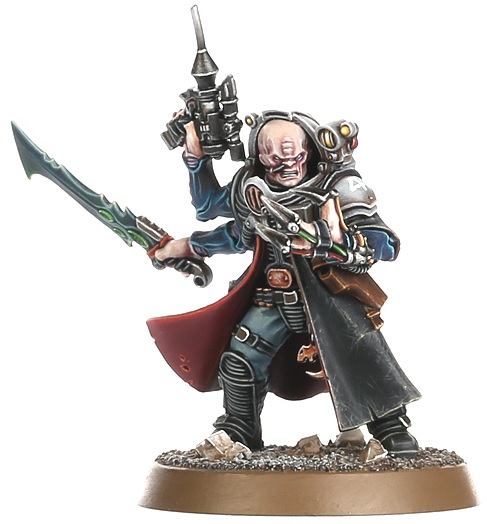 And much like Marneus Calgar, who has recently undergone treatment via the Rubicon Primaris to become a Primaris marine–these Primus warriors can emerge even from extant populations to lead their brethren to victory in spite of their circumstances. All Primus Warriors are adept at salvaging functional equipment from the most unlikely locales.
The wargear of the Primus complements his approaches of stealth and guile, allowing him to lay low those in his path without raising any unwanted attention. Each Primus girds himself with the finest equipment their unit can provide, distilling toxins from his own virulent bloodstream and delivering them via silent-firing needle pistols and paralytic toxin organs. Some wield strange, sentient swords thought to be grown from the bony secretions of a henste Patriarch's bio-throne – these blades are not only symbols of trust, but deadly weapons in their own right, capable of stealing the life energy from those they strike to leave only withered husks behind.
Should the Chapter survive their inevitable battles in strength, it will be the Primus that leads it to fresh prey.
We now turn the lecture hall over to one of our fellows from the Order of the Pauper Princes…