There are more and more rumors each day pointing to GW's master plan for Chaos. Take a look.
For decades, the Imperial Space Marines have been the cornerstone of 40K. Just look at all the flavors of Space Marine codexes you can buy and collect:
Codex Space Marines
Codex Blood Angels
Codex Dark Angels
Codex Space Wolves
Codex Grey Knights
Codex Deathwatch
Quite a bit of variety there.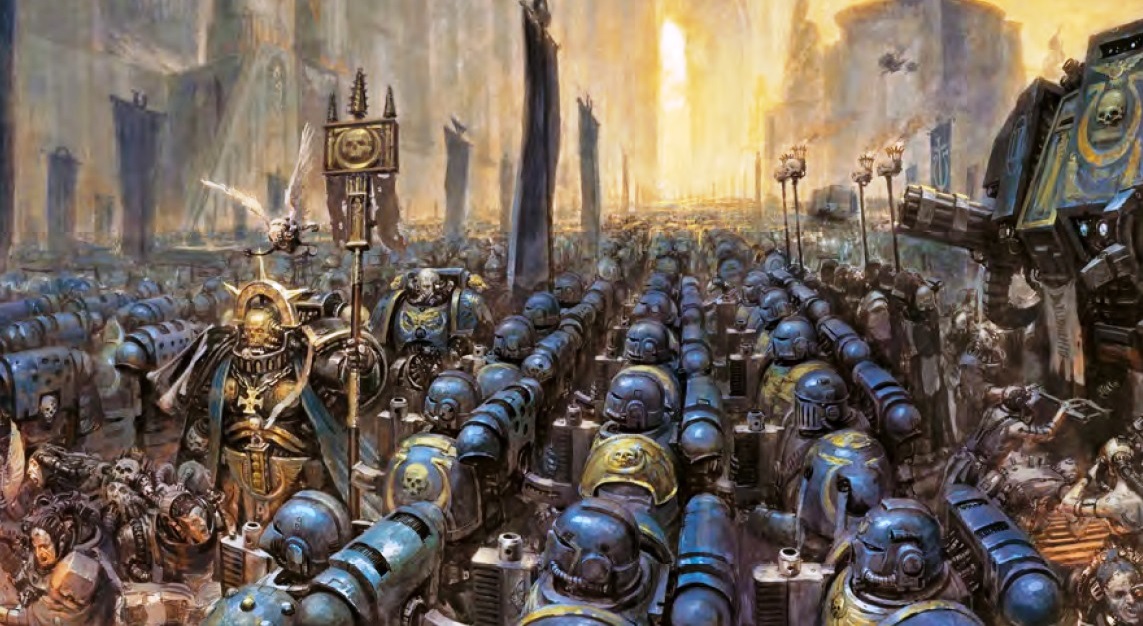 On the Chaos Marine side we have this:
Codex Chaos Space Marines
Codex Thousand Sons
Codex Death Guard
And note that Thousand Sons and Death Guard are both fairly new armies.
The Plan?
For months now we have been hearing the steady drumbeat of Slaanesh's return to both 40K and Age of Sigmar. With it is said to come the Emperor's Children.  Alongside these rumors we have more and more notes that Abaddon and his Black Legion are coming back in a big way next year.  With more rumormonger chiming in each week you can start to see a plan forming.  I think Gw is planning something like this: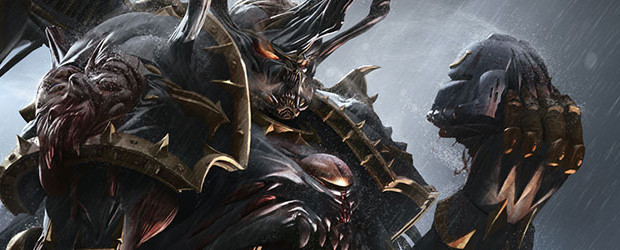 Codex Black Legion/Black Crusade
This codex or narrative book will be all about Abaddon and his march to Terra. It will incorporate the Black Legion, a new fancy miniature for Abaddon himself, and maybe even shoehorn in the non-marine stuff we've been seeing lately from GW in Blackstone Fortress/Rogue Trader. Alternatively, the mortal chaos rabble could be put into a "Black Crusade/Lost & the Damned" standalone book of their own.

Codex Emperor's Children
the next of the Cult Legion books will clearly be the Emperor's Children. We have had ever more rumors chiming in for over a year saying that not only the Emperor's Children are getting a new range, but that Fulgrim is coming with them.

Codex World Eaters
This one is pure supposition, but let's be honest. GW just can't stop at 3 Cult Legions. If they do Thousand Sons, Death Guard and Emperor's Children, then World Eaters and Angron will get done – it's only a matter or time.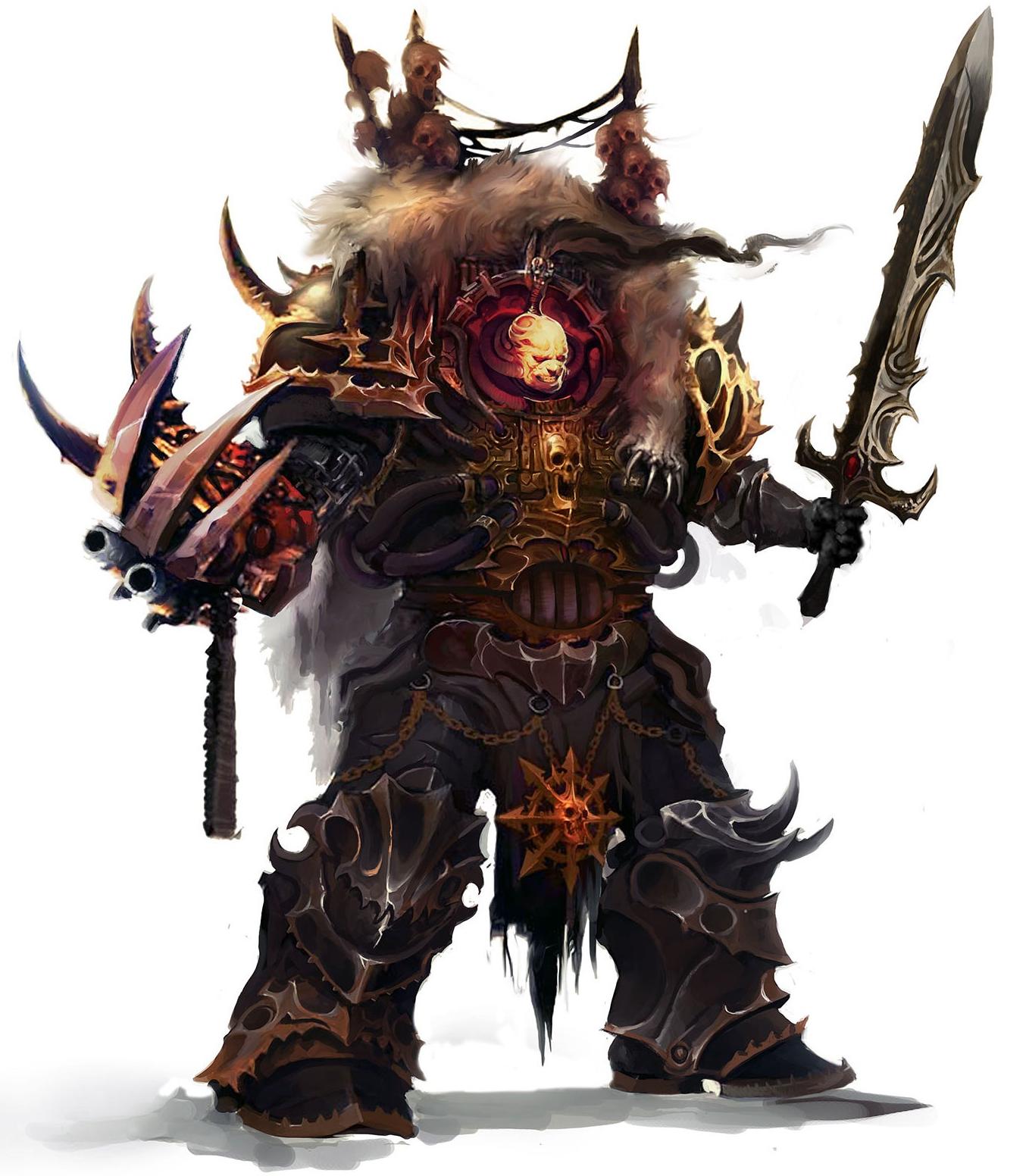 Dark Majesty
Exactly what each of these books would contain is up for debate and some of them may have hazy edges, or some units that appear in multiple books. But looking at things like the differences between Codex Space Marines and Codex Deathwatch, or the differences between Codex CSM and Codex Death Guard are good indicators of how it will be done.
But make no mistake, every indicator out there is pointing to GW having a plan to build up Chaos into a dark mirror of the Imperium with probably 5-6 Chaos Legion codexes.
Codex Chaos Space Marines
Codex Thousand Sons
Codex Death Guard
Codex Emperor's Children
Codex World Eaters
Codex Black Legion
~I can hardly wait, how about you?