Waterdeep: Dungeon of the Mad Mage blends some of the most creative dungeons we've seen in a while with some old school flair to bring you a dungeon crawl that has a lot to offer if you're willing to brave its depths.
Dungeon crawls are an iconic part of D&D; from its wargame roots, which saw characters venturing into multilevel dungeon complexes, battling orcs and Beholders in 10X10 rooms, through 1st Edition which saw some of the more infamous dungeons out there–looking at you, Tomb of Horrors–all the way to 5th Edition, which kicked off its playtesting with a massive dungeon complex that served as the lair/phylactery repository for a bunch of Red Wizards. Whatever edition you're playing, Dungeons are a part of the experience. It's in the name, after all.
And over the course of the game, the idea of "a dungeon" has morphed. Far from its literal definition of an underground prison in a castle, in D&D a Dungeon is basically any area the players travel to (usually mapped out) to fight monsters, loot treasure, and have adventures. Through the years we've seen ancient tombs, sunless citadels, ruined dwarven fortresses, monster-filled cavern complexes, lost temples from another era–and the aforementioned lich complex that is Dead in Thay. You could say a Dungeon is really more like a zone for adventure.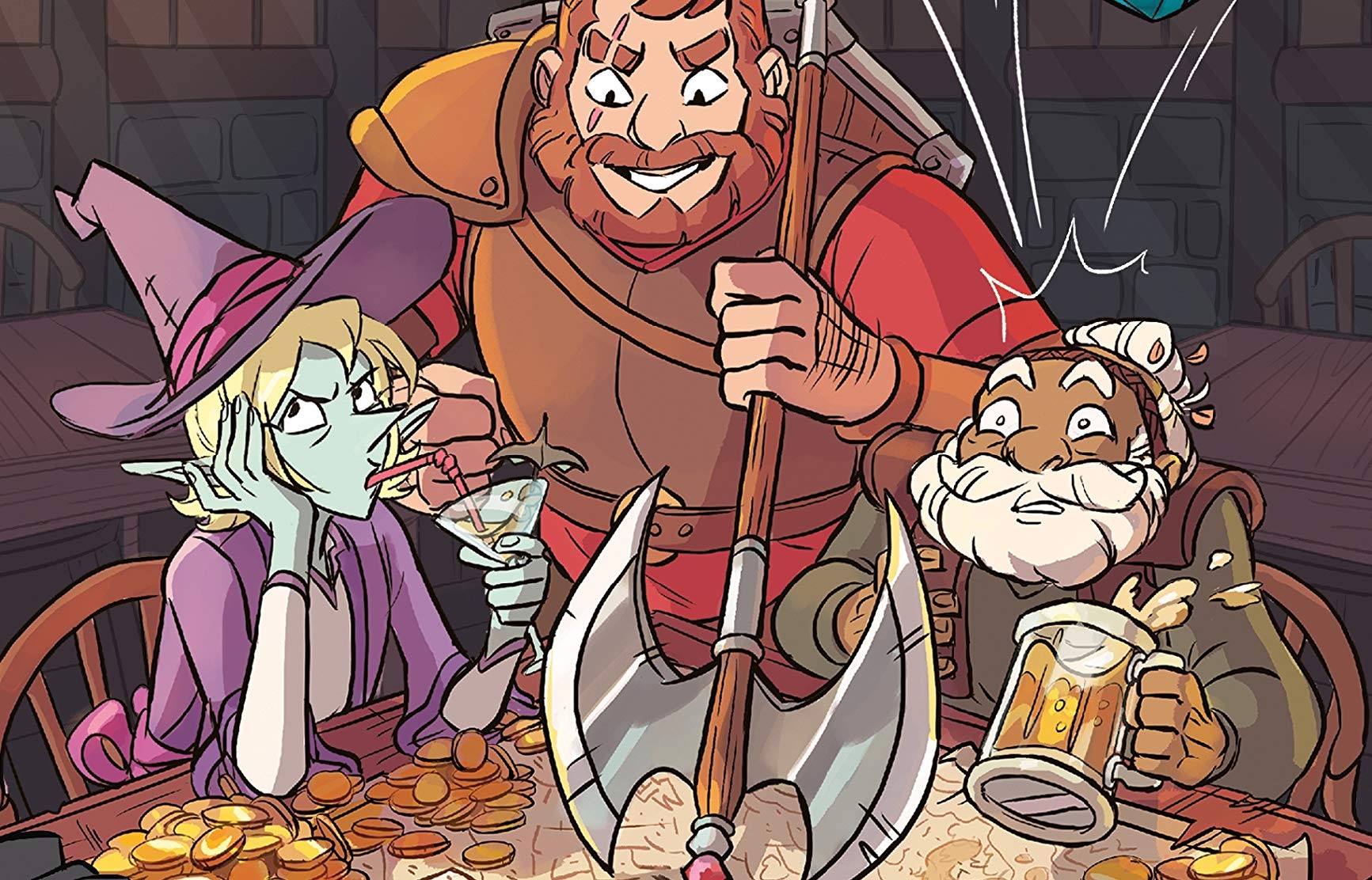 Er…well maybe not exactly that
And Waterdeep: Dungeon of the Mad Mage is effectively 23 Dungeons in one book. But it's also one massive dungeon–a megadungeon if you will–because all of these Dungeons are linked. They're all a part of Undermountain, which is the lair, prison, and home of the legendary Mad Mage himself: Halaster Blackcloak.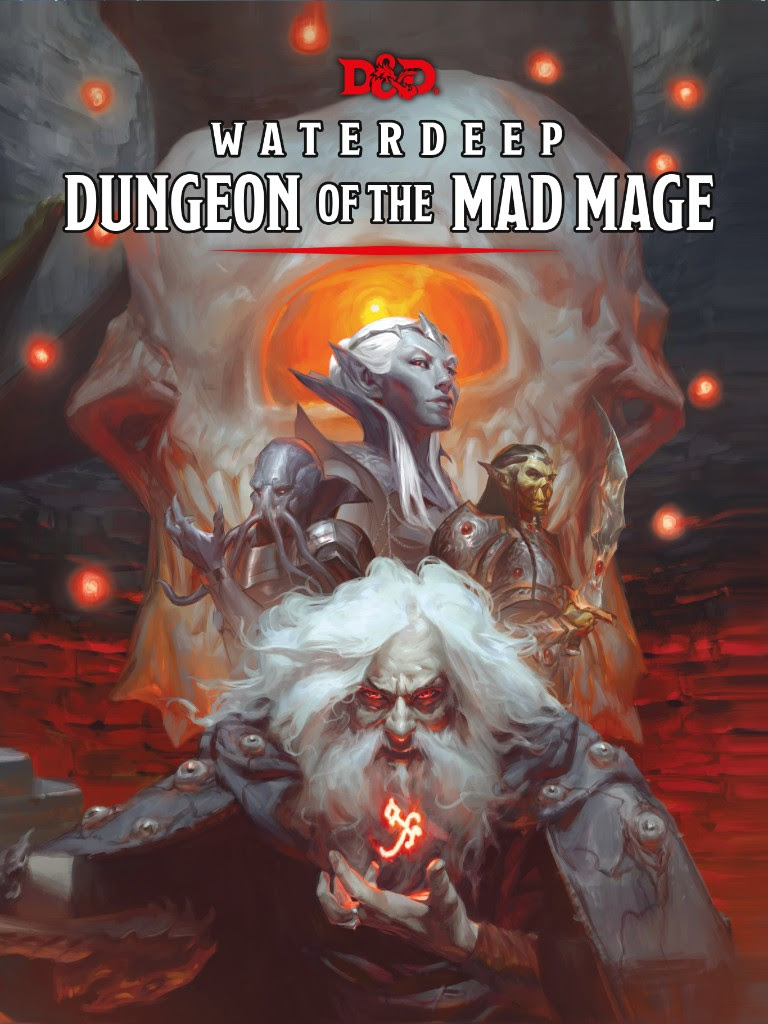 And that's it–that's what you get in this book, which is a bold choice. 23 dungeons and a city level, and not much else to go on. With a bunch of dungeon crawls this book succeeds or fails on the strength of its dungeons. So it's fortunate then, that these are some of the most inventive dungeons I've seen in a long time. Dungeon of the Mad Mage is a perfect example of the kind of creativity you can pull off in D&D. Each of the levels in Undermountain is wildly different from the others. Now, this is explained away owing to the strange magic nature of the complex, but this central conceit–Undermountain is Halaster's lair–leads to some of the most creative design in 5th Edition.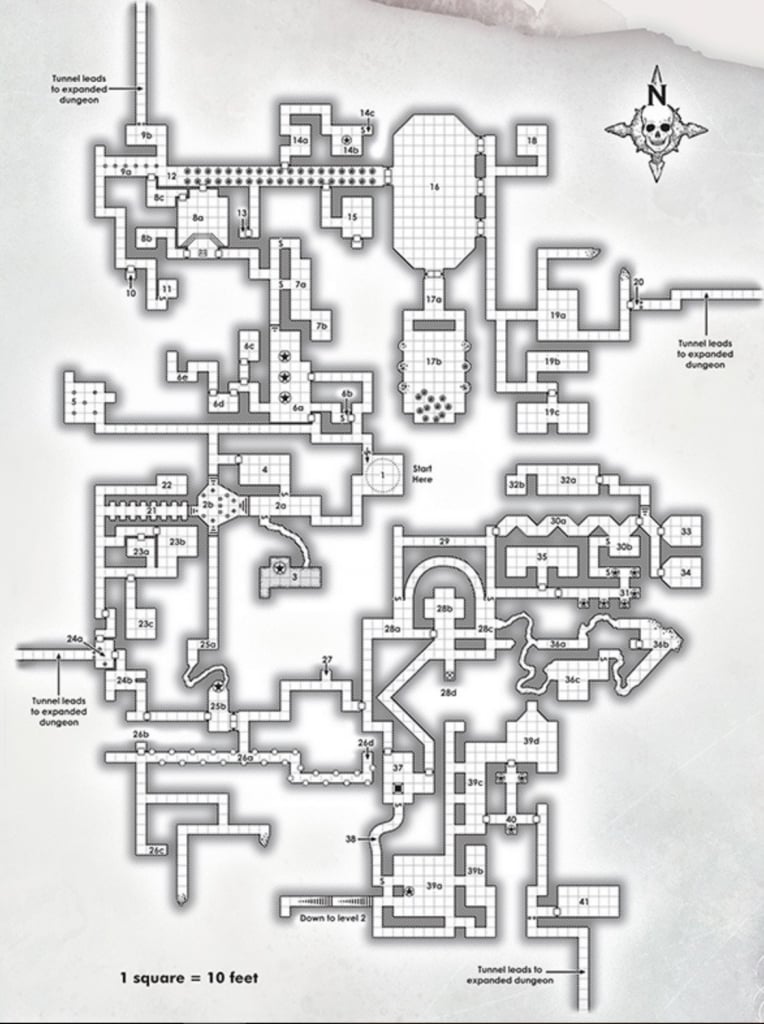 Perhaps it comes from having permission to get weird. In Dungeon of the Mad Mage you'll find no shortage of strange rooms, traps, and NPCs, including some of Halaster's "former" apprentices, all of which work together to give the dungeon personality. Whether the mark or manners of the Mad Mage or the influence of a shaved dwarf, or the colony of mind flayers who have set up a psionic simulation of Waterdeep, Dungeon of the Mad Mage has character to it. And it comes from not being afraid to get a little goofy at times.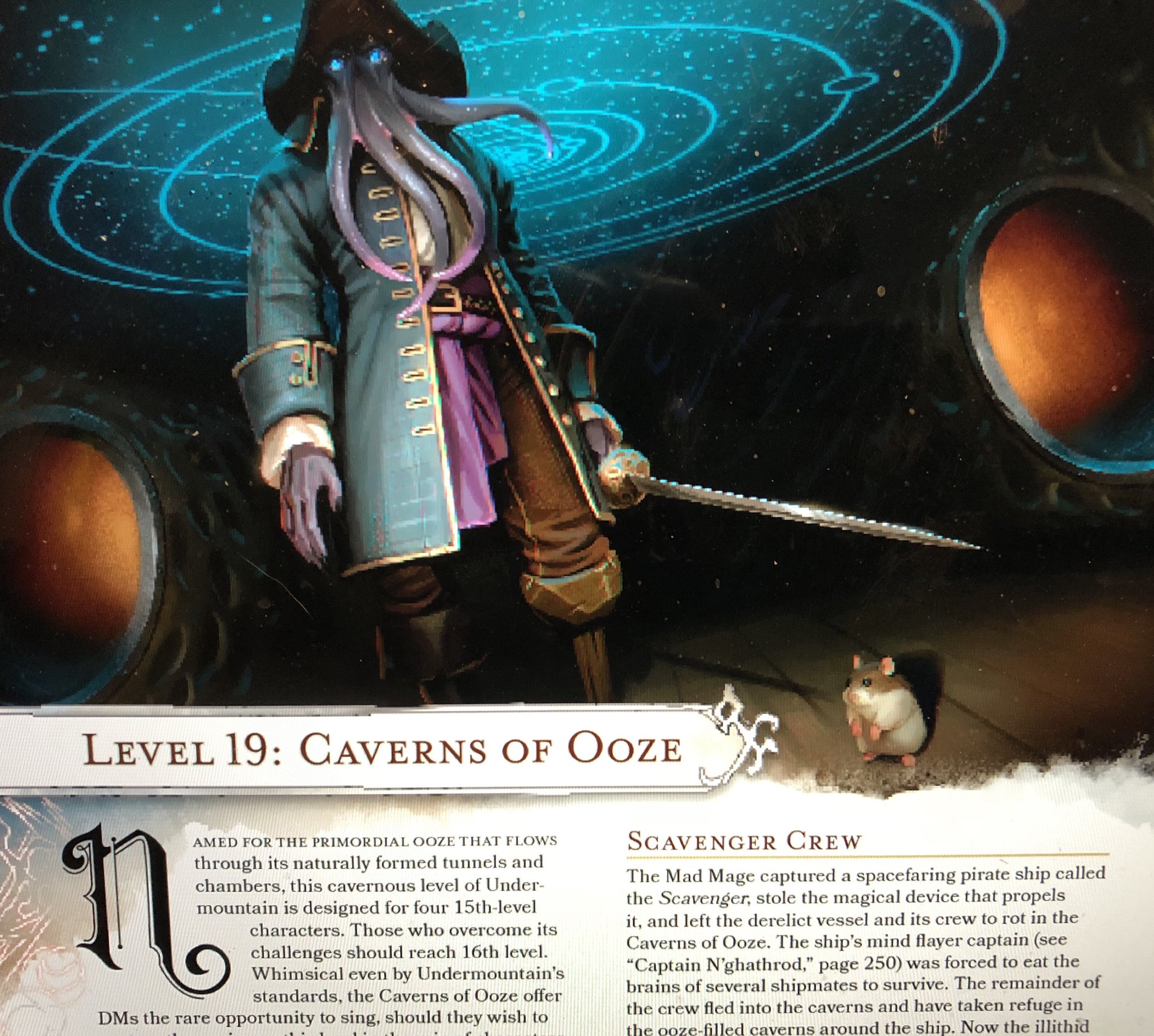 You can find creatures like a pair of intelligent Black Puddings or a couple of goblin con artists alongside serious threats like a drow mage, bet on conquest, or an Ulitharid (sort of an ultra Mind Flayer who will one day become an Elder Brain). And this gathering of creatures and treasures and rooms with personality adds to the variety of encounters and narratives that unfold as players adventure in. Which is good–because there are times when the Dungeon isn't exactly clear why players will keep moving from one level to another, and that can stall out players' progress. And sure, there are some starting quests to kick the whole thing off, but the real draw of Undermountain is the fun of it.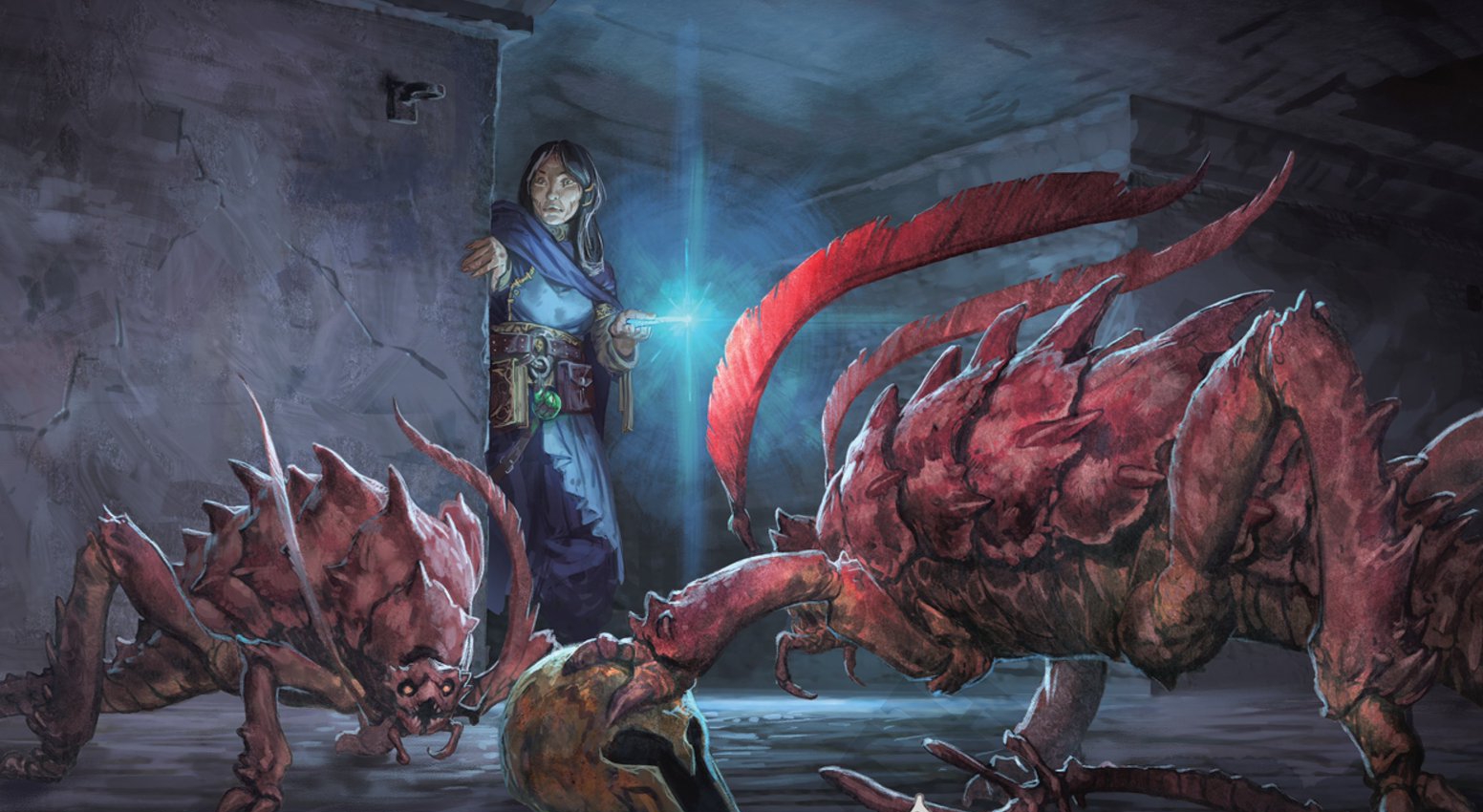 Fun is at the heart of the book. Each of these Dungeons is its own distinct world. They're all different, and they're all fun. More than that, they're fun for different reasons. There's something to appeal to every sort of player. Explorers will find delight in visiting strange new worlds–there's a particularly cool section where players teleport out of Undermountain (briefly) to an asteroid base that orbits the world of the Forgotten Realms. Hack and Slashers will doubtless enjoy the challenge of getting to whomp on many a different sort of monster (including high powered ones. Dungeon of the Mad Mage doesn't shy away from deadly encouners). And even the most hardened roleplayer will find a narrative to get wrapped up in.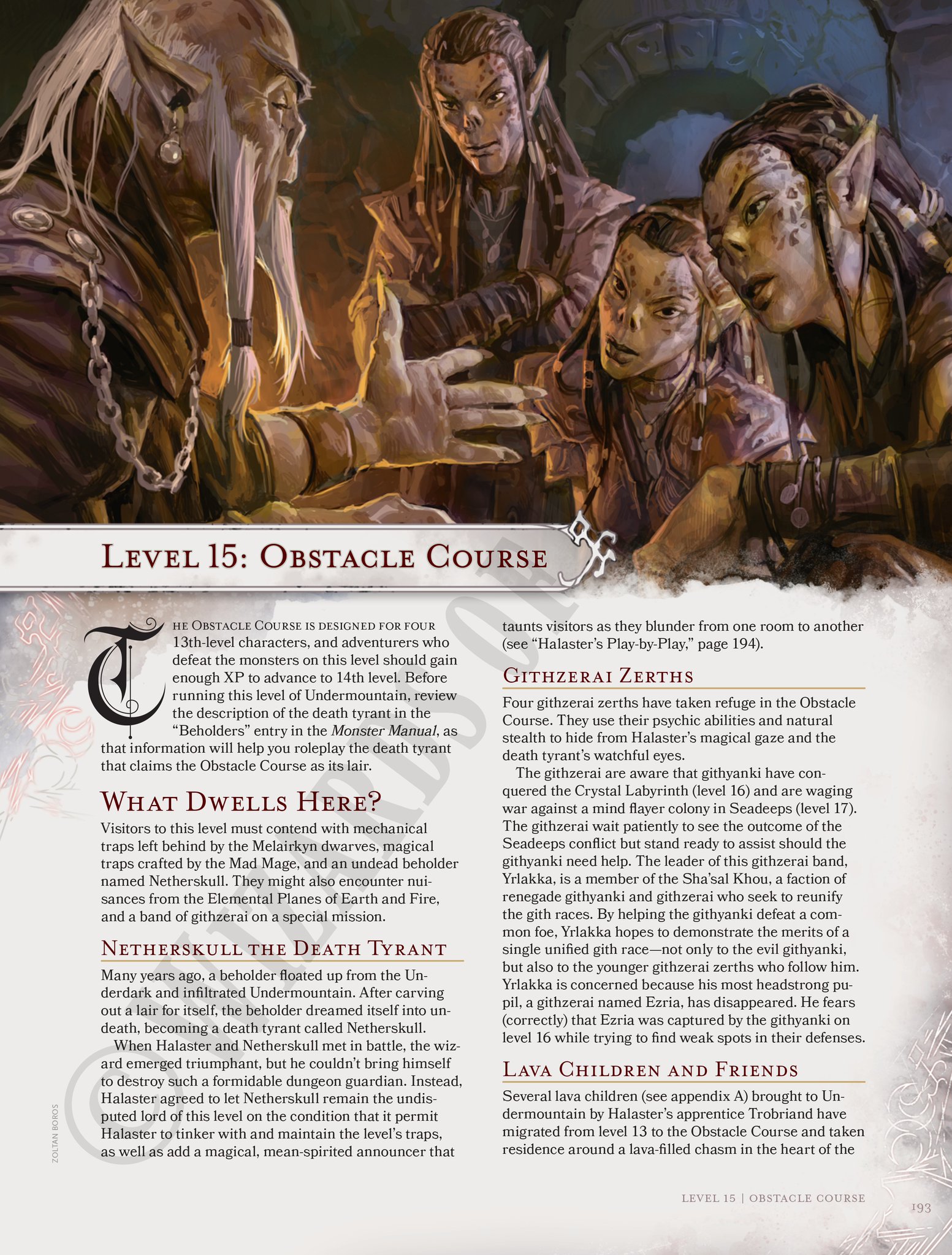 There are actually several places where the various Dungeon levels cross over–or at least share a common narrative throughline. That asteroid base dungeon is involved in this secret war between the Gith (both -zerai and -yanki are teaming up to take on that colony of Mind Flayers. Or you might find a place where magic functions differently than usual. Before you even get started the book introduces some new concepts. Elder Runes…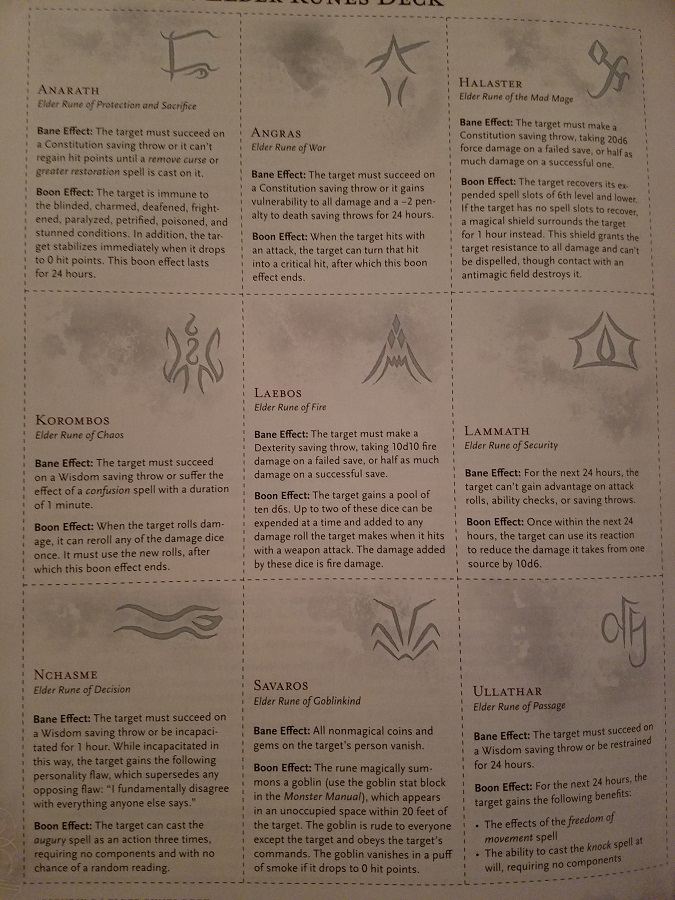 Or finding potential secrets about the Dungeon…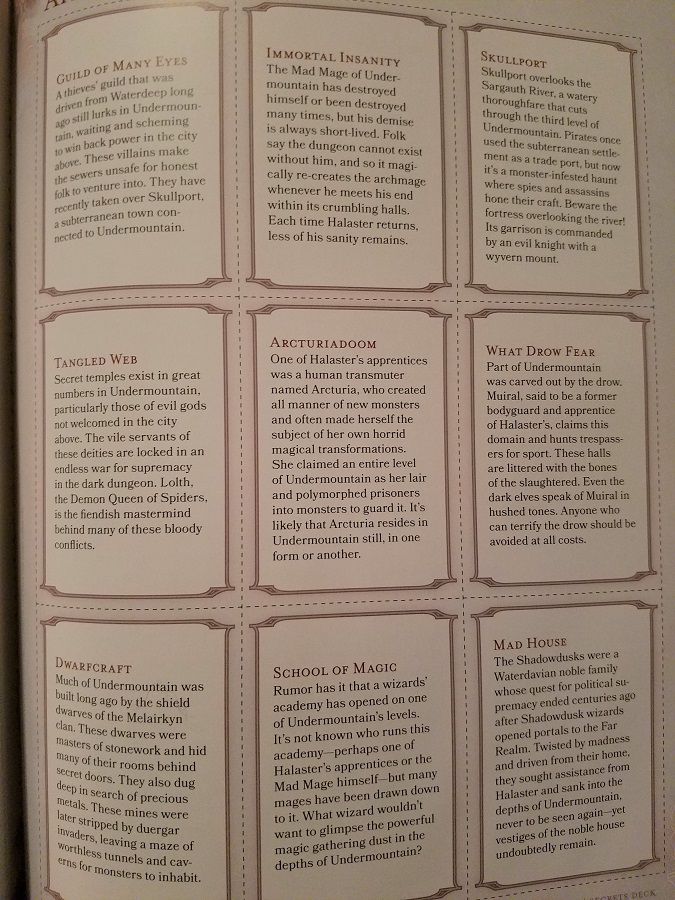 The book makes it clear from the outset that, deep inside the Dungeon of the Mad Mage everything works a little more fluidly.
Which is good, because I'd say the biggest strength of Dungeon of the Mad Mage is as fuel for adventures. It wants to draw you in with weird dungeon creatures or stories that you find while you're down there. It relies on a lot of complex parts all interwoven to make the dungeon feel coherent, but the players don't actually have to find them to progress–that's just part of its vector for delivering story. You might never uncover some of the secrets that are in the dungeon, but that's okay. With Dungeon of the Mad Mage, it feels like there's always something to do, even if the reason for it isn't immensely clear from the book.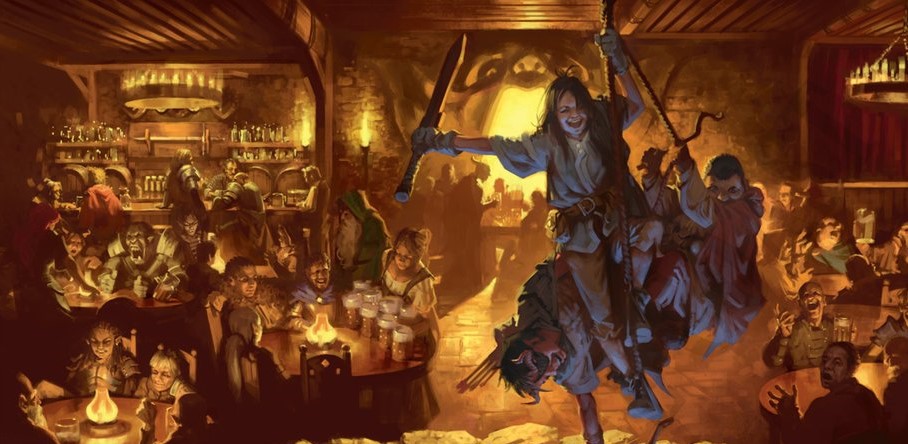 That's part of the book's ethos. It's there to help you run the game, but it doesn't have time to waste on boxed text that you can read aloud. It doesn't have time to take you through the exact lines of dialogue of potential NPCs–it just lays out the gist of what you're seeing. Any important (re: mechanics-influencing) details get established, but it's left to the DM to present it. And with such variety available to you, DMs should have a broad range of themes and stories to practice with. That's what it feels like the book wants from its readers. It wants them excited to play, excited to run. There's a lot of inspiration in this book–even if you were never planning to run a Dungeon Crawl this massive–there's still so so much you can take from it. Each level of the Dungeon has its own story, its own theme, its own monsters, and room for ambitious DMs to expand the dungeon in uncharted directions.
And as you flip through the pages of Dungeon of the Mad Mage that ambitious, creative glee feels like what the book wants more than anything else. It's giving players and DMs the tools to tell their stories, and then pushing them to embellish and extrapolate. Each Dungeon level ends with an Aftermath section that lists out "next steps." Halaster's got his own agenda that he's following–you get the pieces to make this adventure yours. You get an adventure that's meant to appeal to your whole group. There's book that invites you to play along. And it works.
We definitely recommend checking out Waterdeep: Dungeon of the Mad Mage. Stay tuned because tomorrow we'll take you through the Guildmaster's Guide to Ravnica.
Happy Adventuring!