I'm full of turkey and just waiting on the Chapter Approved release to build/rework/plan your army for the upcoming year.
I know the only list I feel pretty secure on is the Ork nonsense I am planning.  Plus the Ork one is just really a big ole rebase exercise and finding some old models I need to rearm/rebuild.  I still think events should really look at making people base those Boyz correctly.  If you leave em on the old base you get over 3 ranks of fighting while the new "GW" bases means you only get 2.  That is a big difference and a balancing factor but enh it is up to the TO.  I know AOS is forcing people to base things correctly so I am sure it is coming to 40k at some point.

Chapter Approved 2018 Rumors
So far the rumors on Chapter Approved run the gamut of just point changes (everyone gets Nerfed! – except for Necrons whose points nerfed themselves) to actual full rule changes.  I don't expect much Dataslate changes beyond the beta Sisters Codex, new vehicle builder, and the 8 Commanders of Farsite.  GW likes to use this Chapter Approved or General's handbook as a method of far reaching balance and fixing.  Thus why it is usually points, missions, and some broader ranges of rules updates.  This makes me think will see the rumored removal of -1 to hit Chapter/Legion/Craftworld tactics and see them replaced with the always being in cover.  But these weird leaks of changing the Savior Protocols on Tau Drones is odd as well as keyword updates on the big Tau Stormsurge.  It just feels odd and since we have had FAQs for each of those armies those type of changes are better saved for the FAQs versus a book printed and dataslate update.
Let's start with the most obvious thing will see in the book – the dropping on points on a lot of units.  We all know how the Marine armies are in a rather rough place.  Their stats are fine but there just doesn't seem to be enough on the table to survive the bullet hell we have in 40k right now.  This most likely means will see a point drop even though I don't think that would fix them.  Beyond some major rules changes its just hard to see the basic Marine as an important unit on the table top.  Especially if the Primarus go down in points too.  I think I would rather see a more developed Primarus army with things like cheaper transport, weapon load out changes, and gasp a true assault unit.  But that is for the rumored rework of the Marine codex coming.

Necrons Need a OS Upgrade
Beyond Marines the Necrons need a point drop.  I really wish we would see a complete change to their Reanimation Protocols.  Either change it to a true FNP type of ability or something else. Too much of the time you can just bullet hell the unit away and now they have no chance to come up.  If they got an instant save against the damage it would help them out.  I also think they need some changes to the overall build structure and some powering up their Dynasties.  It feels like it is just more important to set up a "Soup" detachment with access to all the abilities in the Stratagems.

Souptastic
Speaking of Soup – I love how the initial thought was that Soup was mixing all the Imperium things and Chaos things into one detachment.  In reality it was usually mixing in different Legions/Chapters/Craftwords in one detachment and using another pure detachment to activate all the Stratagems.  So much of your armies power relies on the access of specific Stratagems based on your keyword choice.  You saw this in how people took the Ork winning army using an "Ork" soup to gain access to some specific Strats as well as having more CP and units able to work with the Pure Detachment in the army.  Eldar have been doing this since Ynarri was last nerf using different Craftworlds within the Ynarri detachment to gain powerful Strats like Biel-Tan and Saim-Hann.  I expect more of this to show up as armies have the range of the good Strats overall their available army keywords.  You take the most powerful pure detachment and then try to gain as many CP as you can cheaply with a Soup of the Single army choice.  This hurts the other armies that don't have access to different Clans/Legions/Etc.  I do wonder if will see a change to Battle Brother rules that somehow limits this in some way.  Maybe something like if your Detachment is mixed they lose their Clan keyword etc.

Pity the Grey Knights
Oh how much do you want to bet that the Grey Knights start to smite like the Thousand sons?  No more nerfed Smite for them.  Most likely always a normal Smite (d3) but gets d6 for Daemon units?  Oh and a ton of point drops for sure.  Man that army seriously got kicked in the dingus when that book came out.  I think per their equipment/rules/load out the points are probably right – its just that the load out isn't very good in the current game.

Get Ready for the Nerfbat
Points increase will for sure be coming.  I expect the Castellan to get a hell of a lot fatter for your army.  Talos and Shining Spears depending on how they rework Ynarri and Soup might be next.  A lot of the cheap troop choices will be looked at again I am sure.  Cultists and Guardsmen could be looked at and see an increase.  I wonder if some of the cheaper Casting options will see their points go up as well as some specific FW options.  There are a few things left that somehow got access to better guns at a heck of a lot cheaper price.  Speaking of FW – I wonder if some balances on the new FW stuff for Custodes and Ad Mech might show up in there.  It really feels like FW just needs to be folded into GW rules team so they can build things that work within the context of the current game better.  I don't think will see nearly as many point increases in the game as there hasn't been a ton of data generated with the new "beta" rules we had from the FAQ.  I mean beyond seeing the supposed "nerfed" list win another event again (Knights/BA/AM) should show you that the mix might be too good as well as the Ynarri stuff always being in the top lists.  I also hope we get Chapter approved to list updated Points for those things not found in the Codex.  This way the Index could go away and the units still are available/viable.

…and Some Cheapening
I would really like to see some units get used again.  We had a neat Death Guard list that used Plague Marines and other nonsense to becoming a creeping doom across the battlefield but some armies just take a dump on it (Vect is so annoying for Stratagem based armies).  Heck I would love to see Marines that are not just Scouts plus some heroes to punch stuff.  The Daemon Book feels so disjointed right now with the only decent lists look like waves of Plague Bearers using some annoying Characters to allow them to dance around.  I want the Greater Daemons to be good dangit.  I love the idea of the new Slaanesh models but that army feels so – half baked that even having pretty models won't do it any good.  Heck I want Marines and Chaos to actually get the Tactics/Traits to go to all their models like all the current releases.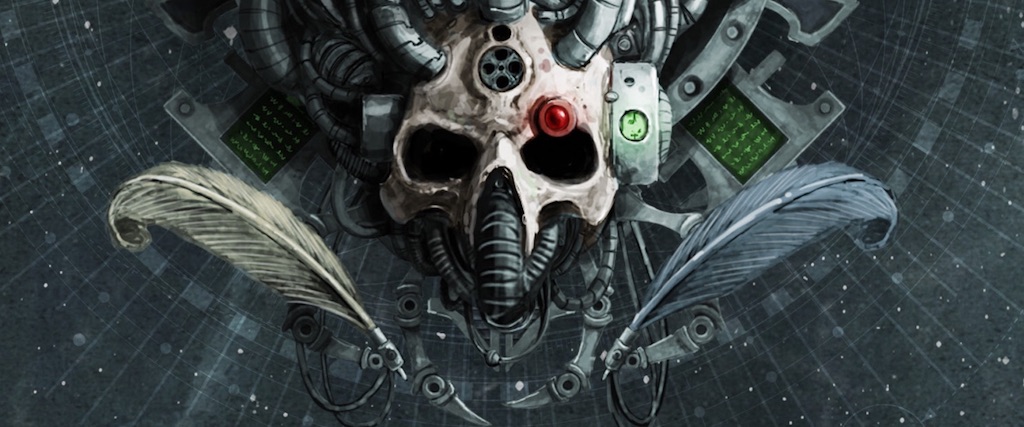 Matched Play Standardization Please
Matched play is what I live and breathe in but it really feels like it isn't having the growth we would like it too.  I don't know if the game is too complicated on the tournament level, or just needs to be relooked at to allow for an easier train of thought for game play.  I think we need some decent Matched Play missions for tournament play.  The AOS missions seem pretty good for Matched play and while I appreciate the nature of ITC being always the same – I kinda want things with more variety that isn't just turns of paper work to figure out the score.  I have talked about this in the past – but if GW maybe matched some of the AOS missions into the 40k universe we could have some tournaments that are easier to get into for newer players and still leave enough avenues of tactical game play to be worthwhile.
Hopefully we get to see the new book soon at BoLS HQ.  I know my current hobby desire is severely limited due to not knowing what will happen to my beloved Chaos armies.  I need to know what GW wants the game to be and how many dang big monsters I can throw on the table top.  My list writing ability depends on it.
~ What units would you nerf and buff right now?