This week the Dark Gods rejoice in the creative chaos that is Motoko's Armory. An artist with a long background in costuming and construction, Motoko has a love of Armor builds that spans a myriad of Fandoms. Join us!
"
The lesson is this. The only real crime for those of superlative intellect and great prowess is to allow one's self to become shackled by mediocrity. The crime is to let your grasp be less than your reach. To aim low.
"-
Fabius Bile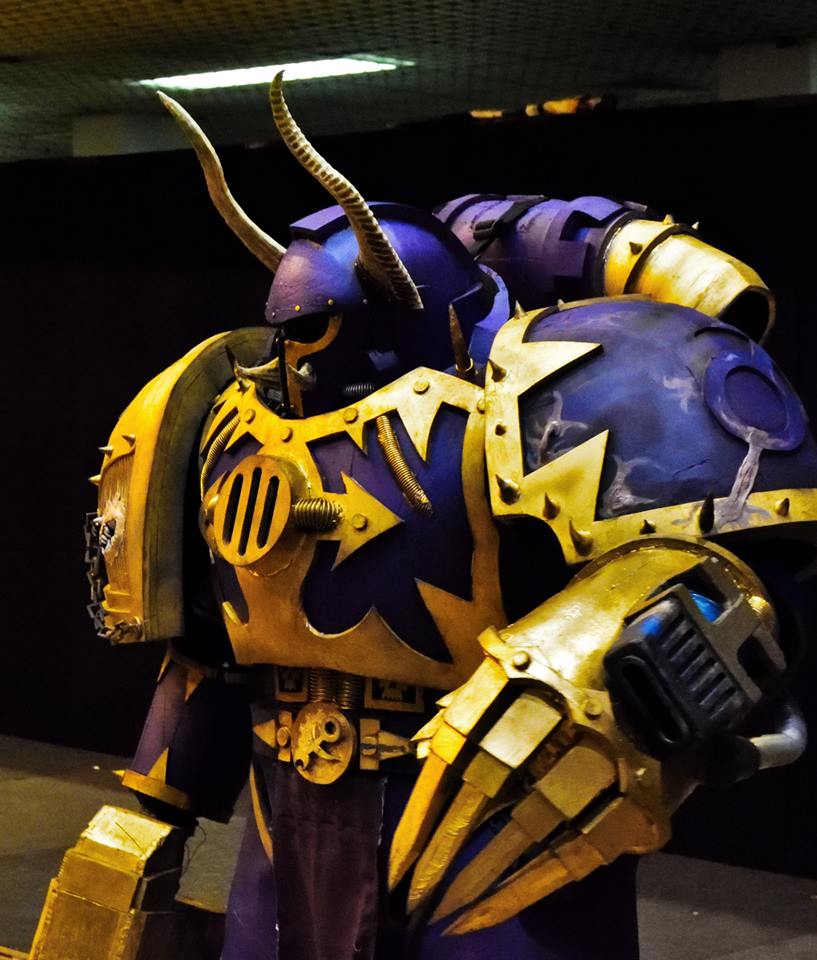 How did you get your start in cosplay? How long have you been creating your projects? What inspires you to work in the cosplay realm?
I grew up around cosplay. My mother was a Cosplayer ever since I was young, and would even make small costumes for me to wear when I was a little kid. I was always creative growing up, so it was a natural progression of sorts for me to get into Cosplay. Although the first costume my mother made for me was when I was 5 ( a little Stormtrooper taken to a Star Wars event ), I made my first costume by myself in 2013 which was one of a YouTuber I liked at the time. After that, I slowly progressed to using cardboard and hot glue, and then to using foam and making the largest costumes I possibly can.
What is your strongest construction aspect? 
Size and accuracy. I've always obsessed with making costumes as accurate as i possibly can, and i absolutely love ridiculous big armour whether it be in games or in real life. I'm also pretty good at doing things fast, with most of my costume taking only a few weeks to build.
What is your favorite type of cosplay work to do?
Massive Armour!!!!! I absolutely adore making massive suits of Armour in the most accurate way possible.
What are your favorite completed projects, or your most popular?
My personal favourites have to be my various suits of Power Armour from Fallout. I grew up playing the Fallout games, so they've got a great place in my heart. Other than that though its gotta be my Spikey Space Marine. Everyone loves him and its always an absolute blast to wear and interact with people.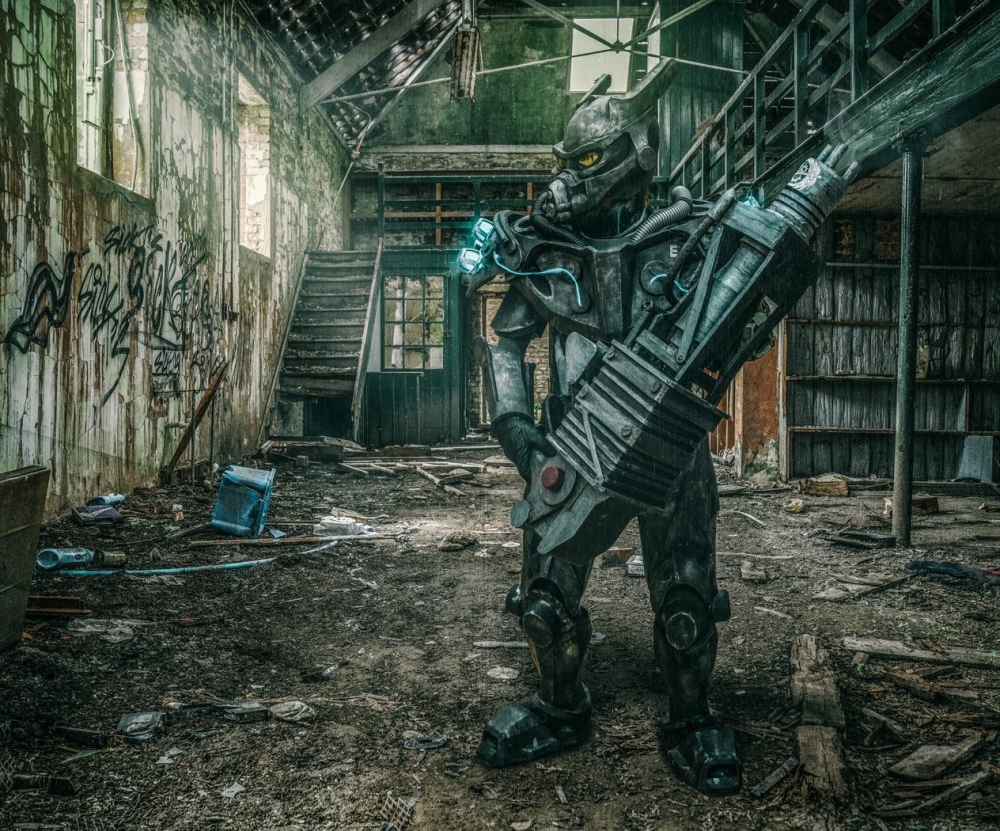 What material is your favorite to work with?
Foam! I love the stuff. It's an incredibly versatile material to work with and can be super cheap if bought from the right places.
What are your favorite Fandoms? Favorite characters?
My favourite Fandoms have to be fallout and Warhammer. They're such large parts of my life and the community is absolute amazing.
What kind of games do you play? Videogames? Tabletop? Wargames?
I mostly play Videogames, with a pretty large variety in the stuff that I play. From the fallout games, the first Dawn of War, Warframe, and Overwatch. I'm pretty all over the place with my tastes, but I love playing games with other people.
What conventions do you attend? Have you guested/spoken on panels/competed in contests?
Pretty much any I can! I've been guesting for about a year now, and have done loads of events across South Wales. I have gained so much experience and knowledge from it. I have been in a few contests and won two of them, one of which was in my Bioshock Big Sister cosplay, and the other was recently with my Emperors Children Space Marine.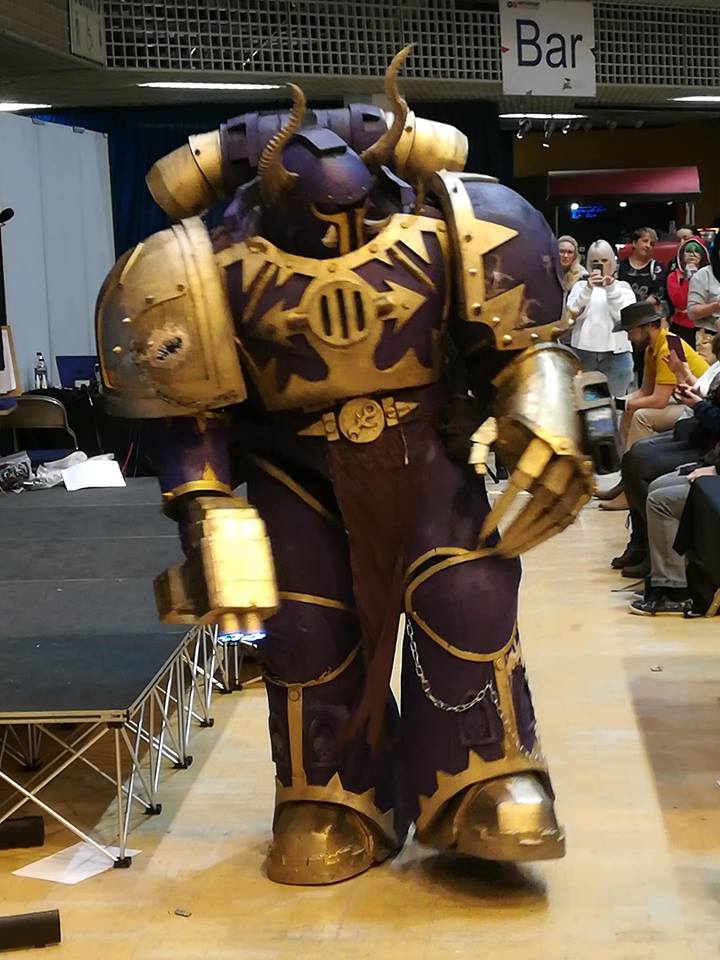 What projects are you working on in the future? 
I'm currently working on a full-scale T51 suit of Power Armour from Fallout 76, and a smaller scale suit of T51 from Fallout 3. I've also got my Halo: Reach Kat cosplay in the works, but I've been putting that to one side lately to work on other stuff. I'll also be continually upgrading my space marine as I wear him, adding more and more detail as time goes on.
What conventions are you attending this next season?
Well the last one left for me this year is GeekedFestive, which I will be attending as a guest; but next year I'll be mostly and open book right up until London Film and Comic Con, where I'll be entering the cosplay championships with my Space Marine!
Who are your Cosplay inspirations? Whose work do you admire or aspire to?
I have quite a few people who have been big inspirations to me in my lifetime as a foamsmith.
Dominique de Leon Cosplay
: She has always been a massive inspiration to me ever since I saw her Enclave Power Armour from Fallout 3. I fell in love with that costume, and always aspired to make my own suit. She's a lovely person and amazing at cosplay.
Punished Props
,
Kamui Cosplay
, and
Evil Ted
: With their amazing tutorial videos and helpful guides they really helped me grow as a Cosplayer, and become a lot more comfortable with the tools of the trade.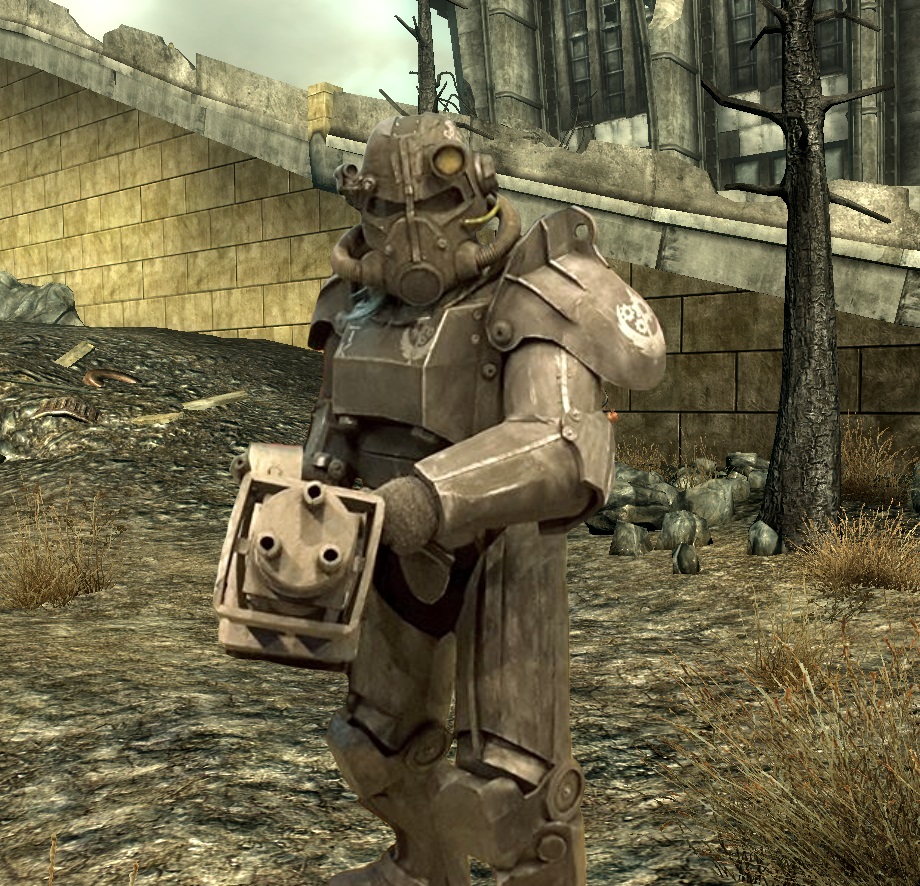 What are your favorite movies/shows to watch or music to listen to while you craft?
I usually watch lore videos or listen to music from the thing I'm Cosplaying from. Either that, or its Daft Punk/Gorillaz/Rammstein.
What message do you have for people wanting to break into cosplay? What have you learned in your time working in Cosplay? 
Do what you want to do, and take your time. As long as you don't harm anyone there's nothing wrong with you dressing as something you love.
Also, never think something is impossible. Anything is possible as long as you keep working towards it.
What do you do with your time outside of Cosplay? Any special skills or experiences? 
Mostly play games and run the Antiques store my mother and I own. Cosplay is a large majority of my life and pretty much all I do.
What are your social media/website links? Where can we find you?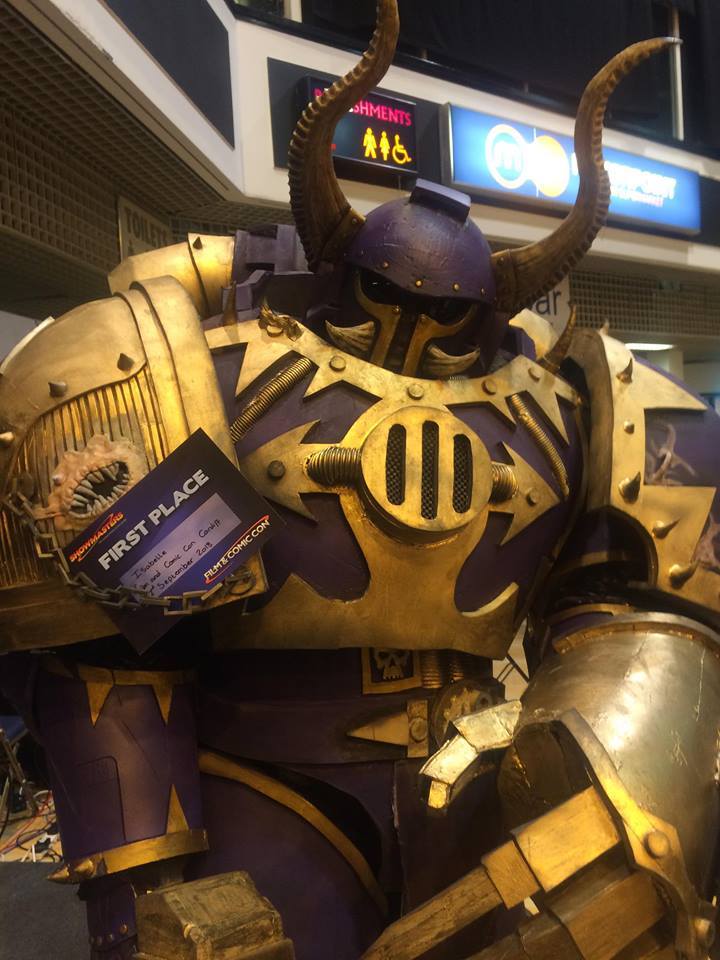 ~Join us next week for more Cosplay! Coverage~
Have a Cosplay question you would like Mayhem's Muse to answer? Send an email here!