One of the big conflicts coming in the near future is Roboute Guilliman vs. Abaddon–and they have a heck of an opener with PriMarneus Calgar vs. Haarken Worldclaimer in a symbolic scrum.
Vigilus Defiant is coming next week and bringing with it a number of new rules, and new models. Alongside the release of Vigilus Defiant you'll also be able to pre-order Marneus Calgar and Haarken Worldclaimer. It's an interesting matchup, because not only is it Imperium vs. Chaos, but these two are basically extensions of Roboute Guilliman and Abaddon the Despoiler, who from this point we'll be referring to as Abbaddon the Despoiler, because he's always trying to convince Chaos to take a chance on him.
You just KNOW that's what he's got piped into his power armor at all times.
These new models are awesome though. PriMarneus is bigger and badder than ever. Take a look at this handy side-by-side comparison.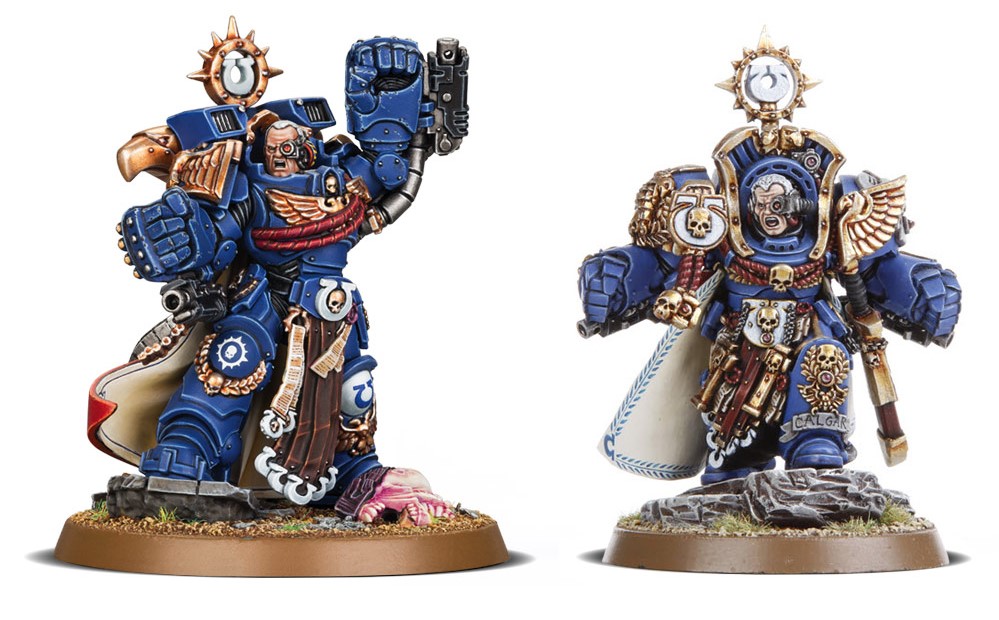 What a beefy boy. The Gauntlets of Ultramar finally look like they're proportional to what he's wearing, which is kind of amazing–it hammers home just how big both Primaris and Primarchs are. Calgar's rules have been updated for his new incarnation, and accompanying him you'll find the Victrix Honour Guard.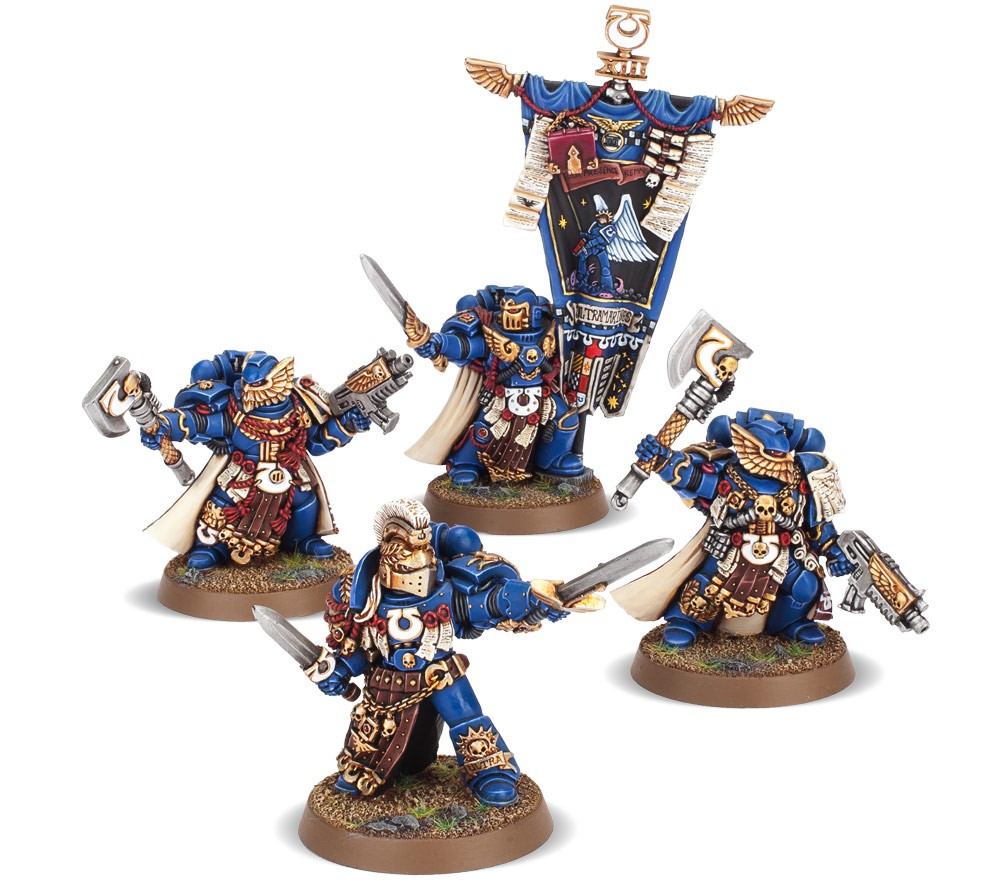 Marneus Calgar is packed with a pair of Honour Guard – hand-picked bodyguards drawn from the elite of the Ultramarines. These champions are excellent close-combat warriors and can intercept wounds meant for your favourite Ultramarines Characters, making them excellent when combined with Calgar or other popular options like Roboute Guilliman!
As an aside, you'll also be able to pick up Honour Guard sold by themselves, so if you've been looking to add them (or the Cryptek with Canoptek Cloak out of Forgebane) to your army, but haven't wanted to by their accompanying boxes, now's your chance.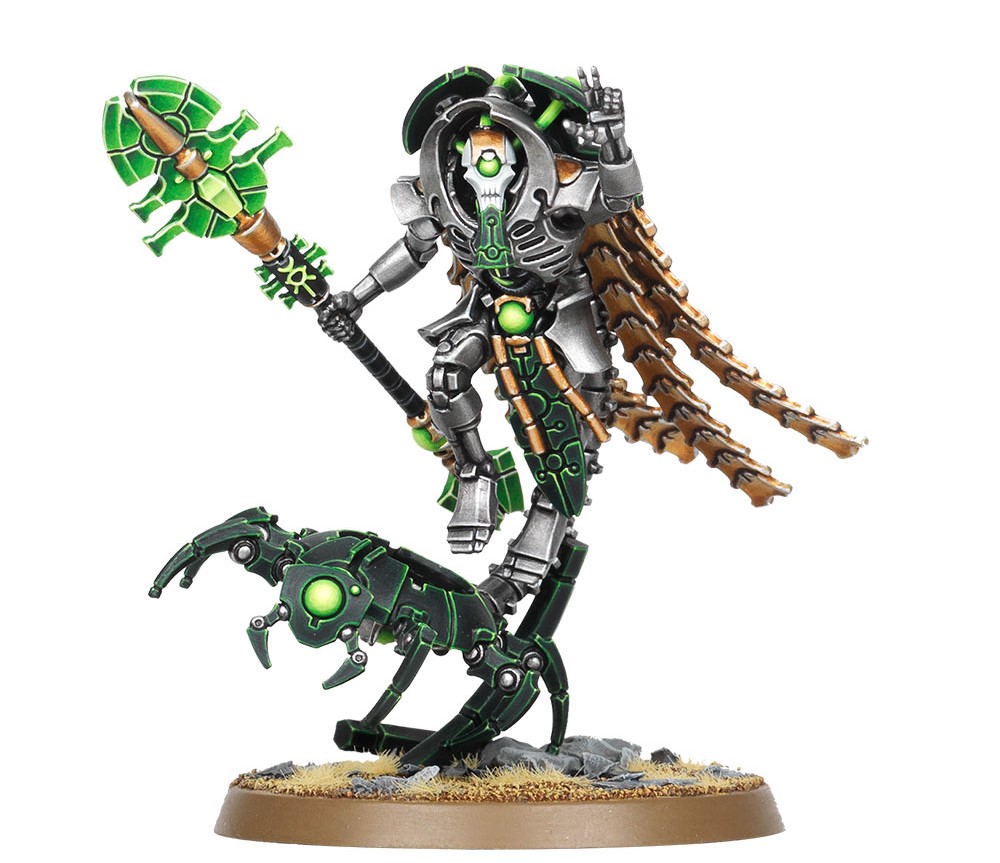 Now let's hop over to the Chaos side of things. Haarken Worldclaimer is stepping up to try and claim the world of Vigilus for Abbaddon.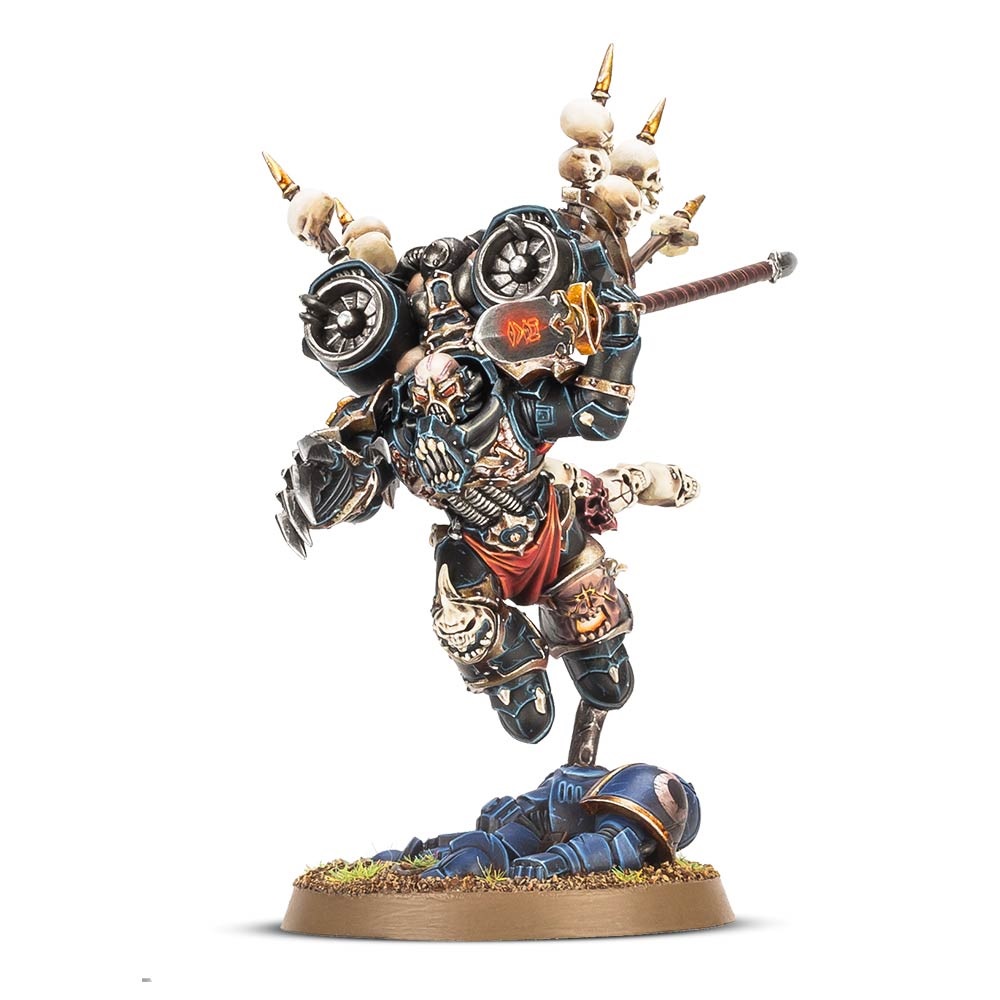 I have to say, this guy looks awesome. He's the Raptor character that Chaos might have been waiting for–with an aura buff and other abilities to help that charge hit home and hit hard.
This elite Raptor leader is one of the most terrifying Chaos Space Marine heroes we've ever made and is the ideal leader for any jump-pack based force. Shattering enemy morale, boosting the abilities of nearby Raptors and slaying characters with the Helspear, Haarken is great for a mobile, close-combat focused Black Legion army or as a brutal ally to any Chaos force.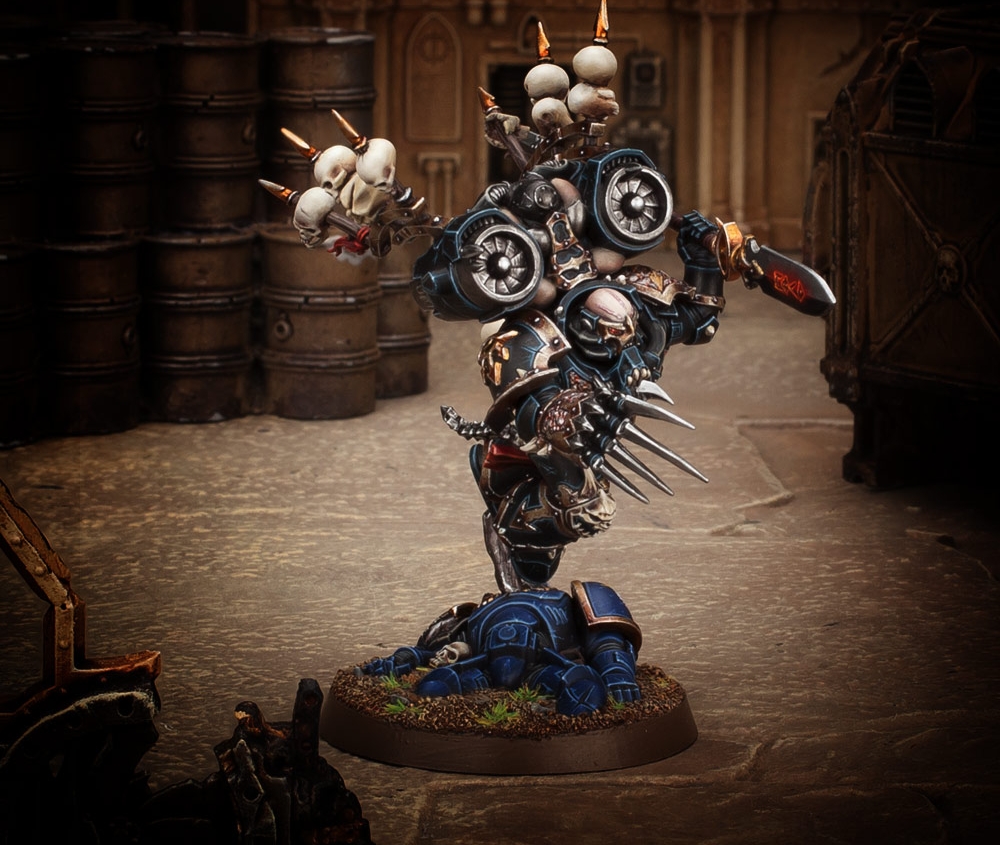 It'll be interesting to see how he fares–we're seeing more and more Fast Attack stuff starting to get extra goodies, which is great–they need them.
Will Haarken prove to be an effective Herald? Or will he turn out to be a Starscream's Starscream?